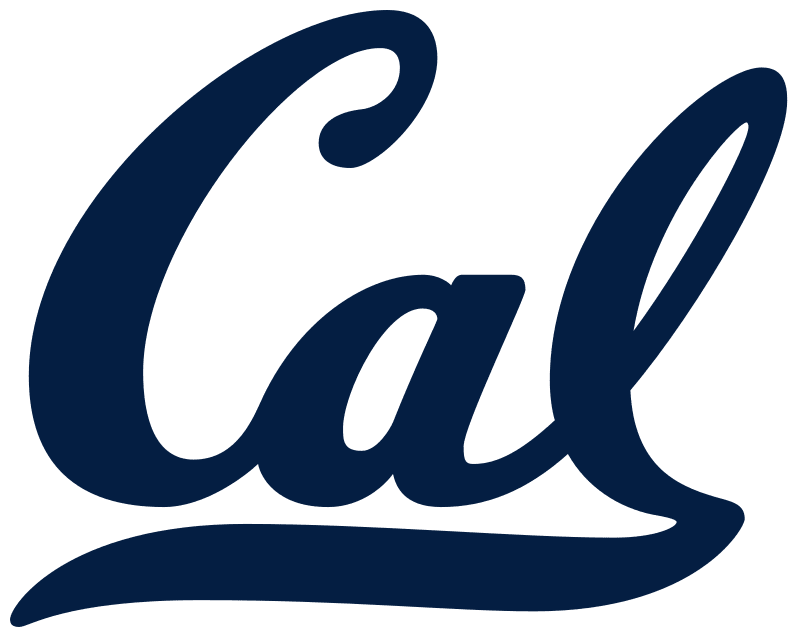 Cal Holds Oregon Scoreless In Second Half
BERKELEY – It's a cliché that in most cases is worthy of a definitive eye-roll. But when Cal linebacker Kuony Deng says he is playing every game this season like it's his last, it's hard not to lend it some credibility.
And it's hard not to think that attitude helped the Cal football team upend No. 23/21/20 Oregon 21-17 on Saturday at California Memorial Stadium for its first win of the season. Deng forced two fourth-quarter fumbles and had a team-high eight tackles, leading a second-half shutout by the Golden Bears' defense.
With the COVID-19 pandemic making 2020 arguably the most unpredictable and unruly college football season in history, no game is guaranteed. So Deng, a senior, figures any game he gets to play with his teammates is a gift.
"Every week we play a game, in my mind it's our last game of the season," Deng said. "I really don't know what's going to happen from week to week. Every time we play, I literally say to the guys around me that this might be our last game. We want to play as many as possible. That's really the goal."
The Bears know about the uncertainty of 2020 as well as any team. Their season-opener against Washington was canceled, as was their contest at Arizona State the following week. Then Cal ended up hurriedly organizing a replacement game at UCLA with less than 48 hours notice.
"There have been so many circumstances that have made things tough for us," Deng said. "I think we understood that we have a really good football team. Tough circumstances are going to come but we can't fall victim to them. We can't complain.We just have to bounce back. That's exactly what the guys on this football team did today."
The Bears' defense played a terrific second half after allowing two touchdowns in the final 2:08 of the second quarter to allow Oregon to claim a 17-14 lead. Two Ducks plays totaling 107 yards did the damage, but Cal allowed just 261 yards on Oregon's other 58 offensive plays during the game.
The Bears scored the only touchdown of the second half on quarterback Chase Garbers' 28-yard pass to wide receiver Nikko Remigio, who finished with six catches for 81 yards and a score. Remigio made a couple of other pivotal plays during the game, including a tough grab under tight coverage for a first down on 4th-and-3 in the fourth quarter.
The Bears had a laundry list of defensive heroes, from Deng to Cameron Goode's 3.5 tackles for loss to Braxten Croteau's big stop on fourth down to Camryn Bynum's two pass breakups, and more. Croteau came off the edge to throw Oregon running back CJ Verdell back for a loss of 1 yard on 4th-and-1 from the Cal 18 early in the fourth quarter. Later in the fourth, Deng knocked the ball loose from Ducks quarterback Tyler Shough and the fumble was recovered by Goode.
Deng then made the defensive play of the game by jarring the ball away from Oregon wide receiver Johnny Johnson III at the Cal 36 with 52 second remaining in the game. Freshman linebacker Muelu Iosefa recovered, and the Bears were able to run out the clock to secure the win.
The Bears held Oregon – which entered the game leading the Pac-12 in scoring and total offense – to just 132 yards of offense in the second half.
Cal got 1-yard touchdown runs in the first half from Garbers and running back Bradrick Shaw, the latter culminating a 19-play, 80-yard drive.
The win marked the fourth year in a row under Wilcox that the Bears have defeated a nationally ranked opponent.
Cal-Oregon Postgame Notes
With today's win over Oregon (No. 20 Coaches Poll, No. 21 AP, No. 23 CFP), Cal has defeated a team ranked in the top 20 in each of the four seasons of the Justin Wilcox era.
2017 – vs. No. 8/9 Washington State (37-3)
2018 – vs. No. 15/13 Washington (12-10)
2019 – at No. 14/12 Washington (20-19)
Today's victory over Oregon also now gives Cal at least one win against each of the other five schools in the Pac-12 North over the last four seasons since Wilcox became the team's head coach in 2017.
Cal is now 42-39-2 all-time against Oregon, and today's win marks the first over the Ducks since a 52-49 double overtime victory for the Bears in 2016 in Berkeley as well as only the second in the past 12 meetings but the second in the llast three matchups at California Memorial Stadium.
Nikko Remigio's third quarter 28-yard TD reception was his longest catch of the season and his second TD catch of the year. His six catches for 81 yards as well as his four punt returns for 40 yards and 121 all-purpose yards were all season highs with his four punt returns also the most by a Pac-12 player in 2020.
Chase Garbers' one-yard TD run in the first quarter was Garbers' second rushing TD in 2020 and the seventh of his career.
Garbers' 21-yard run in the second quarter was his fifth career run of 20 yards or more and his second this season.
Sixth-year senior and graduate transfer Bradrick Shaw notched his first career touchdown at Cal in the second quarter, capping a 19-play drive that took 9:51. The scoring drive was the longest in terms of number of plays since the Bears posted a 19-play scoring drive at Oregon State in 2016. It was the longest drive in the Wilcox era both in plays and time elapsed.
Makai Polk had a career-high six receptions for 37 yards.
Camryn Bynum garnered two pass breakups in the second half, giving him 29 for his career, and he is now tied for fourth on Cal's career list with Daymeion Hughes.
Kuony Deng posted his first two career forced fumbles and Cal's first two of the season including one on Oregon's final offensive play of the game with just under one minute remaining to clinch the win. Deng also paced the Bears in tackles with a game-high-tying eight.
Cameron Goode registered a career-high 3.5 tackles for loss, surpassing his previous personal best of 2.5 against Oregon State earlier this season. He also had 1.5 sacks and recovered a fumble for the first time in his career.
Jamieson Shehan averaged a career-high 42.1 yards per punt on a career-high seven punts and owned an even better career-best 42.4 net yards per punt average with the Ducks losing two yards on a single return and not returning the other six punts to help limit Oregon's average starting field position to its own 25-yard line including pinning the Ducks inside their own 20-yard line twice and never starting better than its own 35-yard line over 12 drives.
Braxten Croteau notched his first tackle for loss this season – second of his career – in the fourth quarter by stopping the Ducks' CJ Verdell on fourth down and one from the Cal 18-yard line.
Josh Drayden secured a pass breakup in the first quarter. It was his team-leading fourth this season and the 12th of his career (tied for second among active players).
Drew Schlegel hauled in a 13-yard reception in the first quarter that was the longest catch of his career (either at Kentucky or Cal).
Muelu Iosefa equaled a career-high five tackles and had the first fumble recovery of his career on Deng's second forced fumble.
In the first half, Cal posted a time of possession of 18:53 to 11:07 for Oregon, and Cal ran 42 plays to 26 for Oregon. The final totals in those categories were Cal's time of possession of 36:03 to 23:57 for Oregon, and Cal ran 79 plays to 60 for Oregon.
Cal's punt on its opening drive marked the first time this season that the Bears did not score points on its first drive of the game.
GAME RECAP & GAME NOTES COURTESY CALIFORNIA ATHLETIC COMMUNICATIONS