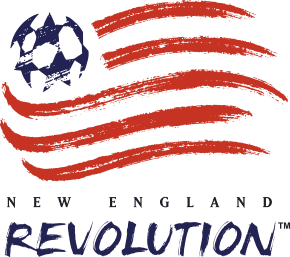 QUOTEWORTHY
Here is what Sporting Director & Head Coach Bruce Arena had to say on
Tuesday, Dec. 1 ahead of Sunday's Eastern Conference Final against Columbus Crew SC:
Revolution Sporting Director & Head Coach Bruce Arena
On the excitement around the team's playoff run amid the pandemic:
Arena: "The pandemic has made it real confusing this whole year, but I think since I've come on board in late June of 2019, I've seen a great commitment from ownership and it has certainly gotten the attention of our team. We've worked real hard and it's nice to be able to reward ownership for what they've done to move the Revolution forward. So this postseason success really puts a stamp on that and acknowledges the fact that if we want to make a commitment here with this club that we can do some things in the league. Certainly, the goal is to position our club to win MLS championships and perhaps we're not there yet, but I think we have a great future. So we appreciate the support from ownership and it's nice to see we're showing progress. I think over the last two season it's obvious we're making progress so that's a real positive."
On the team's chemistry and how he factors that into team building:
Arena: "I think that's important. You not only look at players for their talent
but how they're going to fit in to the environment we have here in New England. I think Carles [Gil] is a great example. He came in last year, I obviously wasn't around when he first came in, but he accepted what the league is and has been a positive influence not only on the field but in the locker room as well. The same with Gustavo [Bou] and Adam [Buksa] and all our players. The leadership of a Scott Caldwell, a Teal Bunbury, an Andrew Farrell, and go down even to Matt Turner who hasn't been here as long as those guys, they're really players with great character and I noticed that immediately when I came in last year. I expected it somewhat to be a team that was really divided because of their lack of success but they were nothing but supportive of each other and it's carried over into this year. And this year has been difficult with pandemic and the injuries we've suffered but the guys have hung in there. I'm not easiest guy to play with because I can be critical of the players at times, they get a little bit of tough love, but they've hung in there all the way and I think their chemistry and character in the end has been a difference maker in us having
a little bit of success so far."
On matching up with Columbus Crew SC for the first time this season:
Arena: "I don't mind it to be honest with you. I think Orlando [City SC] was a difficult team to prepare for. I think Columbus [Crew SC] is slightly easier for me because I know some of the players that have played for me there. I didn't see any great advantage in having played Philadelphia [Union] five previous times because they knew us inside out. I think when we step on the field on Sunday to play Columbus, neither team is going to be that certain of each other so it'll make it interesting and I kind of enjoy that. But I don't really know how to answer the question of is it easy or difficult and whether I like it or don't like it.
I'm just pleased that our team is in position to perhaps qualify for MLS Cup so it doesn't matter to me one way or the other."
REVOLUTION – CREW SC CONNECTIONS
• Revolution midfielder Scott Caldwell and forward Teal Bunbury
played for Crew SC Head Coach Caleb Porter at the University of
Akron. Bunbury and Caldwell were also teammates with Crew SC
midfielder Darlington Nagbe at Akron.
• Crew SC forward Krisztián Németh played for the Revolution from
2017-18. He recorded one goal and three assists in 21 appearances.
• Revolution left back Alexander Büttner was teammates was Crew SC
goalkeeper Eloy Room at Dutch Eredivisie side Vitesse from 2008-12.
• Büttner and Crew SC defender Vito Wormgoor were also teammates
at the Netherlands Youth International level.
• Crew SC forwards Gyasi Zardes and Emmanuel Boateng played
under Revolution Sporting Director & Head Coach Bruce Arena at LA
Galaxy, and played under Technical Director Curt Onalfo the following
season. Zardes and Darlington Nagbe also played for Arena with the
U.S. Men's National Team.
REVOLUTION REACH EIGHTH EASTERN CONFERENCE FINAL
The Revolution's 3-1 win against fourth-seeded Orlando City SC on Sunday afternoon has the club back in the Eastern Conference Final for the
first time since 2014, and the eighth time in club history.
New England will meet a familiar postseason foe on Sunday afternoon,
when it visits Columbus Crew SC at MAPFRE Stadium. New England and
Columbus, both MLS charter clubs, have met in the postseason three
times over the league's 25-year history. The Revs have prevailed in all
three ties, including the 2002 Eastern Conference Final, and own an unbeaten 4-0-3 record against Crew SC in MLS Cup Playoffs contests. The
sides also met in the Eastern Conference Semifinal in 2004 and 2014.
Owners of five Eastern Conference Championships, the Revolution have
registered a 20-17-9 all-time record in the postseason. The club snapped
a three-year playoff drought last year, when it finished in sixth place in
the Eastern Conference and faced Atlanta United FC in Round One. The
Revolution are making their 15th all-time appearance in the 2020 Audi
MLS Cup Playoffs.
New England is navigating the postseason under the guidance of Sporting
Director & Head Coach Bruce Arena, the league's all-time leader in postseason wins (35) and MLS Cup titles (5).
REVS RIDE LEAGUE'S BEST AWAY RECORD INTO EAST FINAL
The Revolution have thrived on the road in 2020, posting an 8-4-3 mark
in matches away from Gillette Stadium across all competitions. New England tied a single-season club record with six regular-season away wins,
matching a mark set in 1999 and later met in 2005, 2007, 2008, 2013, and
2014, despite this year's abbreviated campaign.
The club's away form continues to be on display in the Audi MLS Cup
Playoffs, as the Revs have won back-to-back road games — and will look
to add a third straight at MAPFRE Stadium on Sunday, where Columbus
posted a 9-1-0 mark in the regular season. En route to the Eastern Conference Final, New England snapped the Philadelphia Union's perfect 9-0-0
record at Subaru Park this season in Round One, before handing Orlando
City SC only their second home loss on the year in the semifinal.
Among all MLS teams this year, including the group stage in the MLS is
Back Tournament, the Revolution led the league in away points, and finished tied for first in away wins:
MLS REG. SEASON LEADERS: POINTS WON IN AWAY GAMES
Rank Club Away Points (Wins)
New England 21 (6)
T-2. Toronto 20 (6)
T-2. Kansas City 20 (6)
Portland 19 (5)
New York City 18 (5)
*Includes neutral site games during MLS is Back Tournament Group Stage
WHAT TO WATCH FOR vs. COLUMBUS
New England advancing to a sixth MLS Cup Final and the club's first
since 2014, when the Revolution defeated Columbus in the Eastern
Conference Semifinal – the last postseason meeting between the two
original MLS sides.
• The eighth-seeded Revolution becoming the lowest seed to reach the
MLS Cup Final in postseason history.
• The Revolution setting single-season records for postseason wins (4)
and playoff wins on the road (3). New England registered three postseason victories in 2003 and 2014, and won two away playoff games
in 2014.
• New England improving on its 20-17-9 all-time postseason mark, including a 7-15-3 record on the road.
• The Revolution building on their 5-1-4 all-time record in the Eastern
Conference Final round, including a 3-1-1 away mark.
• The Revolution meeting Columbus for the eighth time in club history
in the MLS Cup Playoffs, but the first encounter in any competition
under Sporting Director and Head Coach Bruce Arena's tenure. New
England is an unbeaten 4-0-3 against Columbus in the postseason,
with a 2-0-1 mark at Mapfre Stadium.
• New England and Columbus meeting in the Eastern Conference Final
for the second time and the first since 2002, when the Revolution defeated the Crew to advance to the club's first MLS Cup Final.
• New England playing in December for only the second time in club
history, the first being Dec. 7, 2014 in the 2014 MLS Cup Final.
• Bruce Arena reaching his eighth MLS Cup Final in 15 MLS seasons.
He is 10-4-0 all-time in Conference Finals.
• Arena adding to his league records in playoff games coached (53) and
postseason wins (35).
• Arena improving on his 35-12-6 all-time mark in the playoffs, including a 3-1-0 mark with the Revolution.
• Arena remaining an unbeaten 29-0-3 in the postseason when his
teams score first.
• The Revolution scoring first and leading at halftime for the fourth consecutive game. New England is the first team in MLS Cup Playoffs
history to score two goals within the first 30 minutes of consecutive
matches.
• Designated Players Gustavo Bou, Adam Buksa and Carles Gil, who
have accounted for six of New England's seven postseason goals, appearing together for the sixth consecutive match. The trio played just
250 minutes together during the regular season.
• F Gustavo Bou, one of two Revolution players to record a postseason
brace in club history, scoring once to match the club record for goals
in a single postseason set by Charlie Davies (4) in 2014.
• Bou scoring once to equal Teal Bunbury (4) for the team lead in MLS
Cup Playoffs goals.
• New England remaining unbeaten (10-0-6) when Bou scores a goal.
• M Carles Gil registering one assist to enter a four-way tie with Lee
Nguyen, Jose Cancela and Steve Ralston for the most postseason assists in club history.
• Gil building on his two goals and three assists this postseason. The
2019 MLS Newcomer of the Year has been directly involved in five of
the team's seven playoff goals.
• F Teal Bunbury, who secured the club's Golden Boot as the Revs'
leading scorer (8), adding to his team-high 15 MLS Cup Playoffs appearances and his six away goals in 2020, which led all MLS players
in the regular season.
• GK Matt Turner setting a club record with his fourth win this postseason, surpassing the previous single-season record of three playoff
victories set by Adin Brown (2002) and Bobby Shuttleworth (2014).
Turner is 3-1-0 for his career in the MLS Cup Playoffs.
• F Tajon Buchanan making his fourth straight start at right back after
playing primarily as a winger in 23 regular season appearances. Buchanan has one goal and drew a penalty in the playoffs.
• Buchanan and Buksa maintaining their positions as the only Revolution players to appear in every contest across all competitions in
2020.
• M Scott Caldwell (908) is 93 minutes shy of becoming the fourth
Revolution player to eclipse 1,000 career postseason minutes played
during the 2020 MLS Cup Playoffs.
MATCH PREVIEW GAME NOTES COURTESY OF NEW ENGLAND REVOLUTION MEDIA RELATIONS