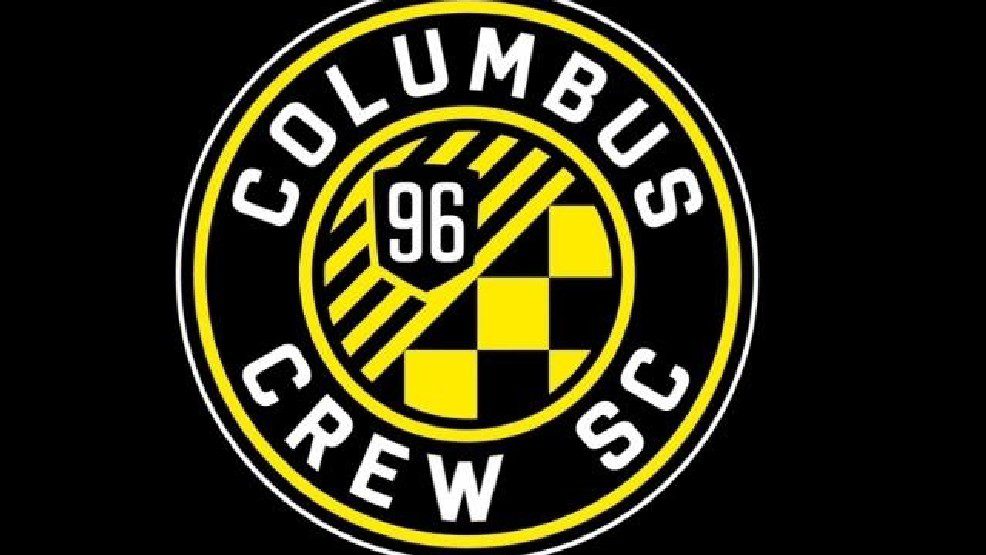 LAST MATCH RECAP
CREW SC DEFEATS NASHVILLE SC 2-0 IN EXTRA TIME
On Sunday, Crew SC hosted expansion side Nashville SC at MAPFRE
Stadium for an Audi 2020 MLS Cup Playoffs Semifinals match. The
first-half ended without either team scoring, with the Crew holding
the edge on possession. The match remained scoreless through
regulation time, with Crew SC pressing the attack for most of the
second half. Pedro Santos opened the scoring in extra time, finding
the back of the net in the 99th minute after receiving a pass from
Gyasi Zardes. Four minutes later, Zardes tallied a goal of his own,
connecting with a cross by Luis Diaz to make the score 2-0. With the
result, the Black & Gold secured a spot in the Eastern Conference
Final.
CREW SC VS. NEW ENGLAND REVOLUTION AT A GLANCE
Columbus Crew SC MLS Cup Playoffs record: 0-4-3 (6 GF, 12 GA)
Home games: 0-2-1(3 GF, 6 GA)
Road games: 0-2-2 (3 GF, 6 GA)
PREVIOUS POSTSEASON MEETINGS
10/31/2004 CLB 1 vs. NE 1 L MAPFRE Stadium
11/01/2018 CLB 2 vs. NE 4 W MAPFRE Stadium
11/09/2014 CLB 1 at NE 3 L Gillette Stadium
MLS CUP PLAYOFFS MEETINGS
Sunday's match marks the eighth all-time MLS Cup Playoffs meeting
between Crew SC and the New England Revolution dating back to the
2004 postseason. The two charter members of the League last faced
each other in postseason action in 2014, in a two-match Eastern Con- ference Semifinals series.
LAST REGULAR-SEASON MEETING
Last year, on Saturday, April 6, Crew SC hosted the New England
Revolution at MAPFRE Stadium for the second of two regular-season
meetings between the clubs in 2019. The Black & Gold took the lead in
the 42nd minute of the match, when defender Josh Williams headed
in a free kick from Federico Higuain. New England's Cristian Penilla
almost tied the match in the 89th minute but Zack Steffen saved his at- tempt on goal. The match finished 1-0 in favor of the hosts, with Crew
SC posting its fourth regular-season shutout up to that point in the
season. The two sides did not meet in the 2020 MLS regular season.
COACHES
Caleb Porter: 90-72-65 (Portland Timbers: '13 – '17; Crew SC: '19 – Present) vs.
Bruce Arena: 218-131-105 (D.C. United: '96 – '98; New York Red Bulls: '06 – '07;
LA Galaxy: '08 – '16; New England Revolution: '19 – Present)
Records listed are MLS regular-season totals
2020 REGULAR-SEASON SNAPSHOT
COLUMBUS CREW SC NEW ENGLAND REVOLUTION
2020 MLS Regular Season: 12-6-5 2020 MLS Regular Season: 8-7-8
Points: 41 Points: 32
Points Per Game: 1.78 Points Per Game: 1.39
Eastern Conference: Third Eastern Conference: Eighth
Home: 10-1-0 Home: 2-3-5
Away: 2-5-5 Away: 6-4-3
Goals For: 36 Goals For: 26
Goals Against: 21 Goals Against: 25
+/-: +15 +/-: +1
2020 Regular-Season Leaders
Goals: Zardes (12) Goals: Bunbury (8)
Assists: Santos (8) Assists: Penilla (4)
Shots: Santos (44) Shots: Bou (64)
Shots on Goal: Zardes (19) Shots on Goal: Buksa (24)
Fouls Suffered: Santos (47) Fouls Suffered: Buchanan (37)
Fouls Committed: Artur (43) Fouls Committed: Buksa (31)
Yellow Cards Issued: Afful, Diaz (5) Yellow Cards Issued: Three players tied (4)
Saves Leader: Room (41) Saves Leader: Turner (90)
GAA Leader: Room (0.89) GAA Leader: Turner (1.09)
Wins: Room (9) Wins: Turner (8)
WHERE TO WATCH/LISTEN
Sunday's home match against the New England Revolution begins at
3:00 p.m. ET and is set to be televised nationally on ABC and ESPN
Deporters. Jon Champion and Taylor Twellman are set to have the call
in English. Locally, the contest is available in English on 97.1 The Fan,
as well as via stream on 971TheFan.com, with Chris Doran, Neil Sika
and Jordan Angeli on the call. A Spanish audio stream is available on
ColumbusCrewSC.com, with Juan Valladares calling the match.
CREW SC REACHES EASTERN CONFERENCE FINAL FOR EIGHTH TIME
IN CLUB HISTORY
This is the eighth time in Club history that Crew SC has reached the
Conference Final and the third time in the last half-decade (2015,
2017, 2020), having also previously reached this stage from 1997-
1999, 2002 and 2008. The last time the Club had an opportunity to
advance to MLS Cup in a Conference Final-deciding match played
in Columbus was in 2008 when the Club defeated the Chicago Fire
before going on to capture its first MLS Cup trophy in the title match
against the New York Red Bulls.
PORTER AMONG MLS COACHES WITH HIGHEST WINNING PLAYOFF
WINNING PERCENTAGES
There are only five coaches in Major League Soccer's 25-year history
that have achieved a postseason winning percentage of 60 percent or
greater while also possessing seven or more playoff victories. Two of
the coaches on that list will be on the sidelines this Sunday as Crew
SC Head Coach Caleb Porter and Revolution Sporting Director and
Head Coach Bruce Arena lead their teams into the single-elimination
contest. Crew SC's 2-0 victory over Nashville SC on Sunday marked
Head Coach Caleb Porter's seventh MLS Cup Playoffs victory, bringing his playoff winning average to 0.643. Porter's playoff winning
percentage is the fourth highest in League history among coaches
who have notched six or more wins in postseason action. For a list of
MLS coaches with the highest winning percentages in League history
– with at least seven wins – please see the table below.
Active through 11/29/20 ALL-TIME HIGHEST POSTSEASON WINNING PERCENTAGES: MLS HEAD COACHES
NAME WIN % WINS
Brian Schmetzer…………………….. 0.778 13
Bruce Arena……………………………. 0.717 35
Greg Vanney……………………………. 0.647 10
Caleb Porter……………………………. 0.643 7
Sigi Schmid…………………………….. 0.610 26
Limited to head coaches with seven or more postseason wins
CREW SC CONTINUES STRONG RUN OF FORM AT MAPFRE STADIUM
In 2020, Crew SC has posted a record of 11-1-0 across all competitions when playing at MAPFRE Stadium – more wins when playing at
its home stadium than any other team across the MLS regular season
and the Audi 2020 MLS Cup Playoffs. Since the beginning of the 2020
regular season, the Black & Gold have outscored their opponents
25-8. Crew SC hosts the New England Revolution at MAPFRE Stadium
on Sunday for the Eastern Conference Final match. Should the Crew
advance, it would mark the third time the Club has reached MLS Cup,
having won the title in 2008 and finished as runners-up in 2015. Notably, in the first year of a straight single-elimination bracket format last
year for the Audi MLS Cup Playoffs, the home team advanced in nine
of 13 total match-ups.
MLS: MOST WINS AT HOME STADIUM IN 2020*
TEAM WINS
Columbus Crew SC…………………………11
Philadelphia Union…………………………9
Seattle Sounders FC………………………9
Toronto FC………………………………………7
FC Dallas ………………………………………..7
Los Angeles Football Club ……………..7
New York City FC…………………………….7
Includes MLS regular season and postseason
ZARDES: TOP AMERICAN GOAL SCORER IN MLS SINCE
2018
Since the beginning of the 2018 MLS regular season, no
American player has scored more goals in the League than
forward Gyasi Zardes. The 29-year-old has tallied
44 goals in 81 regular-season appearances (80 starts) for
Crew SC, the fourth-most goals in MLS regular-season ac- tion over that same span. For a list of the top American goal
scorers in MLS since the beginning of the 2018 MLS regular
season, please see the table below.
TOP AMERICAN MLS GOAL SCORERS SINCE 2018*
PLAYER G
Gyasi Zardes (CLB) ………………….. 44
Chris Wondolowski (SJ)… ……………32
Teal Bunbury (NE)……………………….25
Dom Dwyer (ORL)………………………..20
Christian Ramirez (HOU)……………..20
*MLS regular season only, stats through 11/8/20
IRON MAN: JONATHAN MENSAH
Crew SC captain and defender Jonathan Mensah played the
entire 120 minutes of Sunday's victory over the Nashville SC.
Mensah's 120 minutes on the field extended his streak of hav- ing played every minute of every regular-season and postsea- son match for the Crew in 2020. Mensah. In 2020, Mensah has
made 25 appearances (all starts) and played a total of 2,280
minutes for Crew SC in regular-season and postseason action.
COLUMBUS CREW SC HOT AT THE RIGHT TIME
Crew SC currently holds a record of 5-2-1 dating back to a
regular-season home match against New York City FC (Octo- ber 18) through its recent Eastern Conference Semifinal win
against Nashville SC (November 29). Comparatively, in the
last two seasons, all four teams that went on to reach MLS
Cup (Seattle Sounders had two or fewer losses heading into
their respective Conference Finals. For a list of the teams that
reached MLS Cup the last two years and their respective re- cords over the last eight matches heading into the Conference
Finals, see the table below.
MLS CUP FINALIST RECORDS HEADING INTO CONFERENCE
FINALS*
TEAM YEAR W L D
Atlanta United…………………………. 2018 6 2 0
Portland Timbers……………………. 2018 5 2 1
Seattle Sounders FC ………………. 2019 5 2 1
Toronto FC………………………………. 2019 5 0 3
Denotes eight matches prior to respective Conference Final
BLACK & GOLD QUOTES
*Caleb Porter
ON THE PROCESS OF BUILDING CREW SC FOR SUCCESS
"It makes me proud to be in a position here in year two where
we can have a chance to put a trophy in the trophy case, [but]
we're not there yet. The group is really hungry, they're very
business-like. They weren't celebrating in that locker room –
not one bit. They can't wait to get back here next Sunday [to
play] against New England [Revolution] at home, to punch their
ticket to MLS Cup."
Caleb Porter
ON FACING THE NEW ENGLAND REVOLUTION IN THE EAST- ERN CONFERENCE FINAL
"We have a lot of respect for their [New England Revolution]
team. They're one of the best attacking teams we've played
this year and they fight for Bruce [Arena, [they] have a great
spirit like all his teams have, [they] have full confidence and
you can see they're loose in a good way.
MILESTONES ON THE HORIZON
DARLINGTON NAGBE
• Has made 22 post-season appearances in MLS and is four
appearances away from reaching 25 in the League
CALEB PORTER
• Has won seven Audi MLS Cup Playoffs matches as a head
coach and is three wins away from reaching 10 all-time
GAME PREVIEW COURTESY COLUMBUS CREW SC COMMUNICATIONS