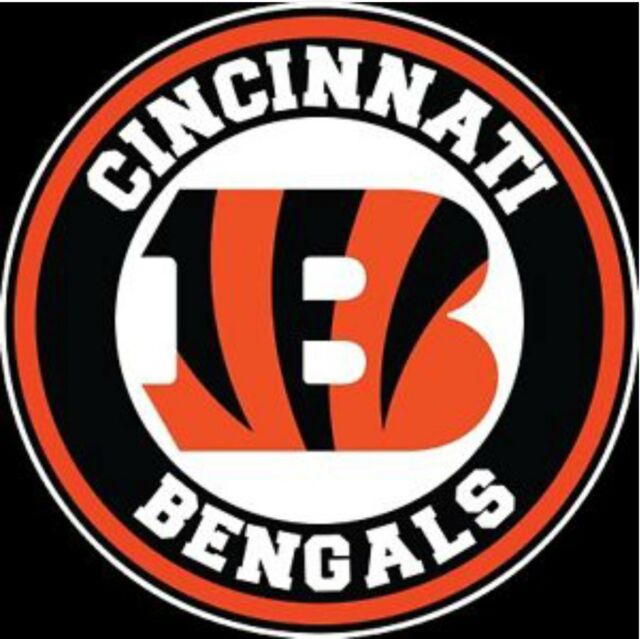 Bengals historically efficient on fourth down: The
Bengals' offense this season has successfully converted 14 of its 16 fourth-down attempts, good for an 87.5 percentage that ranks second in the NFL. Only Buffalo ranks higher, at 100 percent, but Bills have attempted only three fourthdown conversions all season.
Cincinnati's current success rate on fourth downs ranks among the best in
league history. With 14 successful conversions so far this year, the offense
needs just six more over the final seven games to tie the NFL record of 20, set in 1996 by the Chicago Bears.
Here's a look at the teams with the most successful fourth-down conversion in a single season (since 1977).
SEASON TEAM ATTEMPTED MADE
1996 Chicago Bears ……………………………………………………… 28 20
1996 New England Patriots ……………………………………………. 34 19
2007 Jacksonville Jaguars ……………………………………………… 33 19
1994 New England Patriots ……………………………………………. 35 18
2002 Jacksonville Jaguars ……………………………………………… 26 18
And if it holds, Cincinnati's 87.5 percent fourth-down conversion rate would
count as the best in NFL history among teams with at least 15 attempts. The
current record is 86.7 percent, set by the New Orleans Saints in 2016.
Here's a look at the best fourth-down conversion rates in a single season
since 1977 (minimum 15 attempts).
PLAYER TEAM ATTEMPTED MADE PCT
2016 New Orleans Saints …………………………………….. 15 13 86.7
2018 New Orleans Saints …………………………………….. 16 13 81.3
2018 Kansas City Chiefs ………………………………………. 15 12 80.0
2017 New Orleans Saints …………………………………….. 15 12 80.0
1986 Minnesota Vikings ……………………………………….. 15 12 80.0
2006 New England Patriots ………………………………….. 20 16 80.0
T.B. chasing T.J.: Although there's still a long way to go in the 2020
season, WR Tyler Boyd has positioned himself to make a run at former Bengals WR T.J. Houshmandzadeh's team record for receptions in a season.
Houshmandzadeh's 112 catches in 2007 stand as the top mark in team history, with WR Carl Pickens' 100 in 1996 counting as the only other instance of a
Bengal reaching the 100-catch plateau. Boyd so far this season has a team-high 60 catches, good for a 6.7-catch per game pace which projects out to 106 catches for a full 16 game slate.
Houshmandzadeh had 68 catches through nine games in 2007, and Pickens
had 50. Boyd needs to maintain a pace of 5.7 catches over the remaining seven games in order to reach 100 for the season, and 7.4 to equal
Houshmandzadeh's 112.
Boyd's 54 catches this year currently stand third in the AFC and eighth
league wide.
Boyd looking for his third thousand: Bengals WR Tyler Boyd this season looks to become just the fourth Cincinnati pass-catcher to record three consecutive 1000-yard seasons. He would join WRs Chad Johnson
(six consecutive; 2002-07), A.J. Green (five; '11-15) and Carl Pickens (three;
1994-96).
Through nine games, Boyd has a team-high 625 yards (on 60 catches), a
pace that projects out to 1111.1 yards over a full 16-game slate.
Boyd topped the 1000-yard mark in both 2018 and '19, despite his running
mate, Green, playing just nine of 32 possible games over that stretch. Last
season, he finished with a career-high and team-best 1046 receiving yards (on 90 catches), which slightly bested his '18 total of 1028 yards (on 76 catches)
Boyd stands as one of nine Bengals ever to reach 1000 receiving yards in a
season, and one of six to hit the mark more than once. Johnson's seven 1000-yard seasons stand as the most in team history, followed by Green (six), Pickens (four), WR Cris Collinsworth (four) and WR T.J. Houshmandzadeh (two). WRs Eddie Brown, Tim McGee and Darnay Scott each had one 1000-yard season.
Higgins eyeing Bengals rookie records: WR Tee Higgins'
impressive start has put him on a trajectory that by season's end could land him among the top rookie pass-catchers in team history.
Higgins' 40 catches through nine games project out to 71 for a full 16-game
slate. That total would be the most ever by a Bengals rookie, ahead of WR Cris Collinsworth (67), WR A.J. Green (65), HB Giovani Bernard (56), WR Tyler Boyd (54) and WR Eddie Brown (53).
Higgins' 603 receiving yards so far project out to 1072 over 16 games. That
total would also be a team rookie record, ahead of Green (1057), Collinsworth (1009), Brown (942), and WRs Darnay Scott (866) and Isaac Curtis (843). Higgins (four TDs) could also conceivably approach the 47-year old rookie record of nine receiving TDs, set in 1973 by WR Isaac Curtis. Collinsworth and Brown (both had eight) are tied for second in that category, followed by Green (seven) and WR Chris Henry (six).
Higgins, though, has some catching up to do to land in the top five in yards
per reception by a rookie. He currently is averaging 15.1 yards per catch, well behind the top five — Scott (18.83), Curtis (18.73), Brown (17.77), TE Bob Trumpy (17.27) and TE Don Bass (16.56).
That didn't take long: Bengals rookie WR Tee Higgins, the team's
second round pick in April's draft, turned heads in just his second career start by notching his first career multi-TD game. Higgins' two TDs grabs on Sept. 27 at Philadelphia made him the first NFL rookie this year with a multi-TD game, and the first Bengal rookie to reach pay dirt twice since HB Jeremy Hill in 2014. Higgins also now stands as one of only five Bengal rookies ever to catch at least two TDs in a game, and the first to do it as early as September. The others are WRs Mohamed Sanu (Nov. 25, 2012 vs. Oakland), Darnay Scott (Oct. 30, 1994 vs. Dallas), Cris Collinsworth (Nov. 29, 1981 at Cleveland), and Isaac Curtis (Dec. 9, 1973 vs. Cleveland, and Dec. 16, 1973 at Houston).
Through nine games, Higgins has 40 catches for 603 yards and four TDs.
Tee tops 125: Bengals rookie WR Tee Higgins had 125 receiving
yards (on six receptions) in Game 6 at Indianapolis, marking only the ninth time a Bengals rookie has posted as many receiving yards. It was the first such instance since WR Jordan Shipley posted 131 yards at Atlanta on Oct. 24, 2010.
Making Higgins' feat all the more impressive is the fact that it came against a Colts defense that entered the contest leading the NFL in both fewest yards allowed per game (266.0) and fewest passing yards allowed per game (179.6).
Higgins also had a 67-yard reception against the Colts, who entering the
game had not allowed a catch longer than 33 yards all season. The Colts also
entered the contest having allowed just one 100-yard receiving game this season (Bears WR Allen Robinson, 101).
Here's a look at the nine instances of a Bengals rookie posting 125 or more
receiving yards:
ROOKIE DATE OPPONENT REC. YARDS
Speedy Thomas Oct. 19, 1969 vs Denver ……………………………………… 155
Speedy Thomas Dec. 14, 1969 at Denver ………………………………………. 177
Isaac Curtis Dec. 16, 1973 at Houston …………………………………….. 144
Cris Collinsworth Dec. 20, 1981 at Atlanta ………………………………………. 128
Eddie Brown Dec. 22, 1985 at New England ……………………………… 129
Darnay Scott Oct. 30, 1994 vs Dallas ……………………………………….. 155
Darnay Scott Nov. 6, 1994 at Seattle ………………………………………. 157
Jordan Shipley Oct. 24, 2010 at Atlanta ………………………………………. 131
Tee Higgins Oct. 18, 2020 at Indianapolis ……………………………….. 125
Welcome back, A.J.: The Bengals this season have welcomed the
return of WR A.J. Green, who is back in Cincinnati's lineup after missing 20
games between late 2018 and the end of '19. Green has played in all nine
Bengals games so far this season, and has 31 catches for 316 yards.
Green, a 10th-year veteran who prior to Game 1 this season had last played
on Dec. 2, 2018, missed all of last season due to a left ankle injury he suffered in the first practice of training camp. He returned to practice mid-way through the season, but re-aggravated the injury and never returned to game action. In 2018,
Green was limited by a toe injury (right foot) to just nine games. He suffered the injury on the final drive in Game 8 vs. Tampa Bay, missed the next three games, and then re-aggravated it in the first half of Game 12 vs. Denver. He ended the season on Reserve/Injured, but returned healthy for the start of 2019 training camp. Then came the ankle injury.
Green stands as the Bengals' all-time leader in 100-yard receiving games
(33), and is second in career receptions (633) and receiving yards (9223). His 63 career receiving TDs rank tied for second in team history with WR Carl Pickens, and are just three shy of all-time leader Chad Johnson (66).
Green is also only the ninth player ever, and the only WR, to begin his
career with at least seven consecutive Pro Bowl nominations. That list includes Steelers RB Franco Harris, Giants LB Lawrence Taylor, Chiefs LB Derrick Thomas, Lions RB Barry Sanders, Dolphins OT Richmond Webb, 49ers LB Patrick Willis, Browns OT Joe Thomas and Cardinals CB Patrick Peterson.
Green's streak of Pro Bowl nominations ended in 2018, though, after his missed time due to the toe injury.
Bengals tough when A.J. suits up: Bengals WR A.J. Green
of course gets plenty of attention for his statistical accomplishments, which place him among the top receivers in Bengals history. But let the record show that Green isn't just a stat-sheet stuffer. When No. 18 is in the lineup, the Bengals are tough to beat.
Here's a look at his impact on Cincinnati's win column when he's on the field:
WHEN GREEN … BENGALS' RECORD PCT.
Plays ………………………………………………………………………………….. 68-50-2 .575
Has 100 or more receiving yards ……………………………………………. 22-10-1 .682
Scores a TD …………………………………………………………………………… 38-17 .691
Has at least 76 receiving yards (topping his career average) …….. 35-22-1 .612
Has at least six catches (topping his career average) ……………….. 31-22-1 .583
Plays alongside WR Tyler Boyd and HB Joe Mixon ………………….. 11-10-1 .523
Green and some gold jackets: Bengals 10th-year WR A.J.
Green has 10 career games of at least 150 receiving yards and one TD, making him one of only 10 receivers to ever reach as many games through their first 10 NFL seasons. It should also be noted that Green is currently playing his 10th season, and his numbers come despite missing 33 regular-season games to injury throughout his career, including 23 between mid-2018 and the end of '19.
Here's a look at the list of players with 10 or more games with 150-plus
receiving yards and a TD through their first 10 NFL seasons:
PLAYER TEAM NO. OF GAMES
Jerry Rice* San Francisco …………………………………………………………….. 19
Lance Alworth* San Diego / Dallas ………………………………………………………. 16
Don Maynard* N.Y. Giants / N.Y. Titans/Jets ……………………………………….. 14
Calvin Johnson Detroit ……………………………………………………………………….. 13
Torry Holt St. Louis. ……………………………………………………………………. 11
Randy Moss* Minnesota / Oakland / New England ……………………………… 11
A.J. Green Cincinnati …………………………………………………………………… 10
Isaac Bruce* St. Louis …………………………………………………………………….. 10
Antonio Brown Pittsburgh / New England …………………………………………….. 10
Terrell Owens* San Francisco / Dallas …………………………………………………. 10
*NOTE: An asterisk denotes a Pro Football Hall of Famer.
A.J. among best ever in per-game production: Despite
his impressive resume, Bengals WR A.J. Green has perhaps fallen off the radar of some observers, after playing in just nine of 32 possible games between 2018-19. But make no mistake, Green has proven to be among the most productive receivers in NFL history when he suits up.
Here's a look at the top players in NFL history, in terms of average receiving
yardage per game played (minimum 100 games):
NAME GAMES PLAYED YDS. AVG.
Julio Jones ……………………………………………………………. 133 12,763 95.96
Calvin Johnson ……………………………………………………… 135 11,619 86.07
Antonio Brown ………………………………………………………. 133 11,363 85.44
DeAndre Hopkins…………………………………………………… 119 9463 79.52
Mike Evans …………………………………………………………… 100 7774 77.74
Torry Holt ……………………………………………………………… 173 13382 77.35
A.J. Green …………………………………………………………….. 119 9223 76.86
A.J. finds paydirt: Bengals WR A.J. Green has 63 career receiving
TDs, which since his rookie year of 2011 ranks as the sixth-most of any NFL
player, and fifth among active players. Green and former Bengals WR Carl
Pickens are tied for second in team history in TD catches, behind WR Chad
Johnson (66).
It should be noted that Green has posted those lofty totals despite missing
33 career regular-season games due to injury, including 23 between mid-2018 and the end of '19.
Here's a look at the NFL's leaders in receiving TDs since 2011:
PLAYER TEAM RECEIVING TDs
Antonio Brown Pittsburgh / New England …………………………………………….. 75
Jimmy Graham New Orleans / Seattle / Green Bay / Chicago …………………. 74
Rob Gronkowski New England / Tampa Bay …………………………………………… 73
Dez Bryant Dallas / New Orleans …………………………………………………… 67
Jordy Nelson Green Bay / Oakland …………………………………………………… 66
A.J. Green Cincinnati …………………………………………………………………… 63
COURTESY BENGALS MEDIA RELATIONS