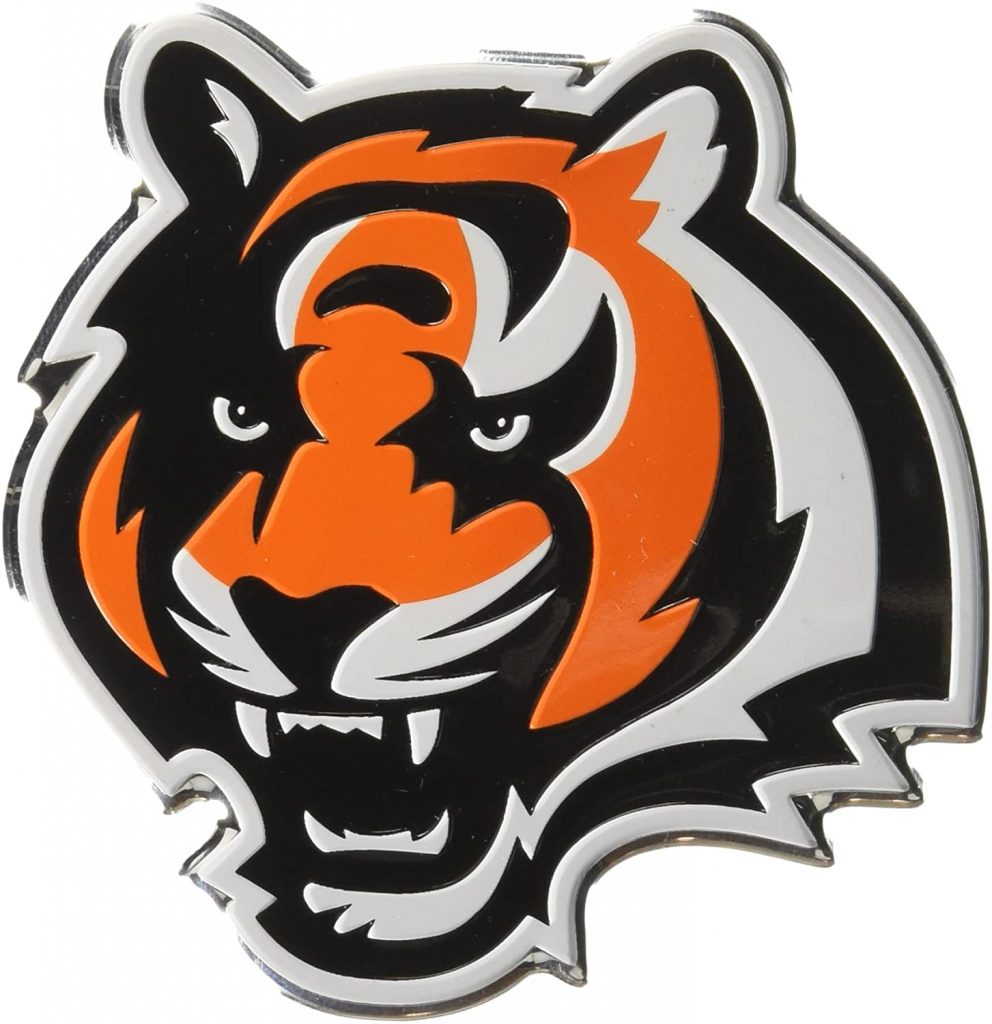 Rookie class producing early: Despite the lack of an
offseason program to ease the college-to-pro adjustment, the Bengals this year have leaned heavily upon their draft class. The seven players drafted by Cincinnati in April have combined to play in 56 games this season, with 22 starts, good for a pace of 99 games and 39 starts over a full 16 game slate.
The most combined games played by a Bengals draft class since 1994 (the
year the draft went to seven rounds) is 99, achieved by the 11-player draft class of 2017. The most combined starts over the same period is 50, by the nine player draft class of 1998.
Here's an overview of how each of the seven members of the 2020 draft
class have fared so far this season:
● QB Joe Burrow (Round 1, Pick 1): The highest-profile player in the draft
class has started all nine games, and completed 242 of 370 passes (65.4
percent), for 2485 yards, 12 TDs and five INTs (89.8 rating). He already has five 300-yard passing games this season, tied for the Bengals record and just one shy of the NFL rookie record. He's on pace to top several of the team's passing records, in addition to multiple NFL rookie passing records
● WR Tee Higgins (Round 2, Pick 33): Higgins got a late start to training
camp, due to an injury, and then had modest stats early while being eased into the rotation. Then came a breakout two-TD performance in Game 3 at
Philadelphia, followed by 100-yard receiving performances in Game 6 at
Indianapolis (125 yards) and Game 9 at Pittsburgh (115). He has played in all nine games, with seven starts, and has 40 catches for 603 yards and four TDs.
He's on pace to challenge several Bengals rookie receiving records (see
"Higgins eyeing Bengals rookie records").
● LB Logan Wilson (Round 3, Pick 65): Wilson broke into the regular LB
rotation almost immediately, and has been praised by coaches and teammates for his speed, instincts and playmaking ability. He has played in eight games this season, with two starts (missed Game 4 vs. Jacksonville with a concussion), and
has 17 tackles and a sack. His two INTs so far are tied for the league lead
among rookies, and tied for 15th overall.
● LB Akeem Davis-Gaither (Round 4, Pick 107): Davis-Gaither also worked
his way into the LB rotation, and has played in all nine games (one start) so far this season, with 12 tackles, a half sack and a PD. Known for his speed and athleticism, he has been used on passing downs in both coverage and as a blitzer.
● DE Khalid Kareem (Round 5, Pick 147): Kareem has played in all nine
games, and has 12 tackles. Coaches have praised his progression and grasp of the system, and his role has grown steadily. His playing time has risen in recent weeks, after the Oct. 28 trade of DE Carlos Dunlap.
● G Hakeem Adeniji (Round 6, Pick 180): Adeniji has played seven games
this season, with three starts (two at LOT, one as a second TE). He has filled in as Cincinnati's starting LOT in the last two contests (Games 8-9), in place of injured starter Jonah Williams, and coaches have praised his play. In Game 8 vs. Tennessee, he was a key part of a blocking performance that did not surrender a sack. With the status of Williams, ROT Bobby Hart and OT/G Fred Johnson (Reserve/COVID-19) still uncertain heading into Sunday's game at Washington,
Adeniji could again be in a starting role.
● LB Markus Bailey (Round 7, Pick 215): After his losing most of his final
college season to a torn ACL, Bailey was cleared to practice early in training
camp. He has played in four games this season, and has seen action mostly on special teams (one ST tackle).
COURTESY BENGALS MEDIA RELATIONS