By Lydia Jane Allison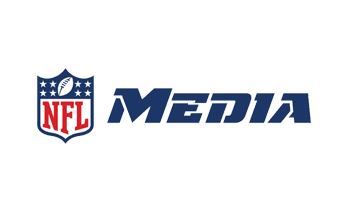 Three-Episode Series Features Hip-Hop Legends Rakim, Hit-Boy and Ludacris –
Available Across NFL Network, the NFL App, NFL.com, YouTube & UMe's Platforms
INGLEWOOD, Calif. — Nov. 20, 2023 — Fifty years ago, an iconic American art form was born. The emergence of hip-hop forever changed music and culture, leaving its mark on the game of football and captivating generations of fans around the world. ​
To commemorate the 50th anniversary of hip-hop, NFL Media and UMe announce "Football and Flow," a unique crossover content series featuring a trio of hip-hip icons showcasing their love of football and their favorite NFL teams.
This three-episode collaboration showcases hip-hop legends Rakim, Hit-Boy and Ludacris recalling their fondest football memories and sharing the roots of their fandom (Rakim with the New York Giants, Hit-Boy with the Los Angeles Rams and Ludacris with the Atlanta Falcons).
The series launches on Friday, Nov. 24 across the NFL App on mobile and connected television, NFL.com, the NFL's YouTube page and the NFL's social handles, as well as UMe's platforms. Additionally, each episode will air on various NFL Network programs, with premieres on "Good Morning Football" on the following dates:
Rakim – Friday, Nov. 24
Hit-Boy – Friday, Dec. 1
Ludacris – Friday, Dec. 8
Football and hip-hop have been culturally intertwined for generations, and the 50th anniversary of the genre provides a compelling opportunity to explore the commonalities between generations, regions and personalities whose influence continues to resonate.
"Over the past 50 years, hip-hop has evolved into the leading genre globally and is integrated into every aspect of the football experience," said Walter Brock, director and co-founder of CrossOvr Media. "Recording artists, football players and fans share the same competitive spirit, hustle and grit necessary to perform on the world's largest stages and in life."
"Football and Flow" is the latest in a series of NFL activations connected to the larger community of hip-hop and its fans around the world. In 2022, the Super Bowl LVI Halftime Show became the first hip-hop halftime show and featured an ensemble of legends including Dr. Dre, Snoop Dogg, Eminem, Mary J. Blige, Kendrick Lamar, 50 Cent and Anderson.Paak.
"Hip-hop has served as the soundtrack for generations since its inception," said Shayna Hayes, NFL head of content for entertainment and initiatives. "'Football & Flow' is a true celebration of this cross-pollination of music and sports."
Universally referenced as one of the Masters of the Microphone, William Michael Griffin – better known as Rakim – first exploded onto the scene with the release of the iconic "Eric B. is President" in 1986 with longtime collaborator Eric B. The single marked a turning point in the rap world, raising the bar for future emcees and revolutionizing the way rhymes are delivered to this day. His recordings – including classics "Paid in Full," "Follow the Leader" and "The 18th Letter" – have sold multi-millions worldwide, and publications such as Billboard and Rolling Stone have called "Paid in Full" one of the greatest hip-hop albums of all time. Recently, Rakim was named the No. 1 Lyricist of All Time by The Source magazine, received the coveted BET Lifetime Achievement Award and was nominated to the Rock and Roll Hall of Fame.
Over his more than 13 years in the industry, three-time Grammy-winning producer and artist Hit-Boy has worked with an impressive roster of music legends including Beyoncé, Rihanna, Ariana Grande, Jay-Z, Kendrick Lamar and Travis Scott. As a rapper and songwriter, Hit-Boy has recorded and released seven mixtapes and six collaborative albums. In 2021, Hit-Boy earned a Grammy Award for "Best Rap Album" with Nas' "King's Disease." He has also collaborated with his father, Big Hit, on the album "The Truth Is In My Eyes," following his father's nine-year incarceration – a testament to the strength of their father-son relationship and the power of changing the narrative around fatherhood in Black communities.
Chris "Ludacris" Bridges is a multi-talented recording artist who has sold more than 24 million albums worldwide, with such singles as "Stand Up," "Get Back," "Southern Hospitality," "Number One Spot," "Money Maker" and "My Chick Bad." With an unrivaled match of lyrical acumen, wit and imagery, Ludacris has solidified himself as one of music's premier entertainers. His versatility and artistic complexity have also enabled him to make a seamless transition to acting, including the fan favorite role of Tej in Universal Pictures' box office phenomenon "Fast & Furious" franchise. This past summer, Ludacris reprised his role of Tej for the seventh time in "Fast X," while simultaneously hitting the road with Janet Jackson to perform his greatest hits for the 33-city "Together Again" tour.
COURTESY NFL COMMUNICATIONS