By Danielle Daniels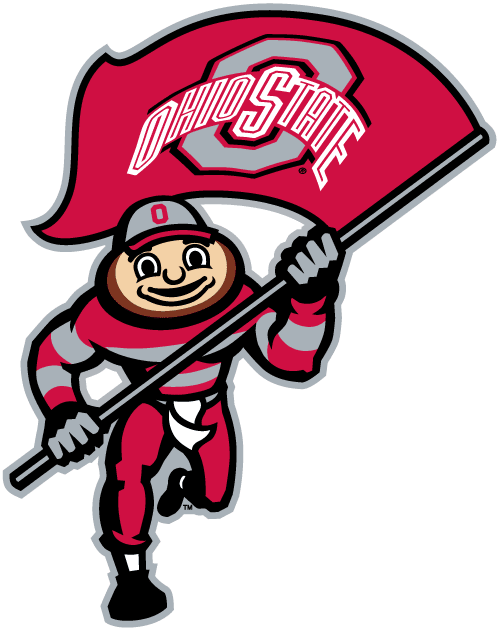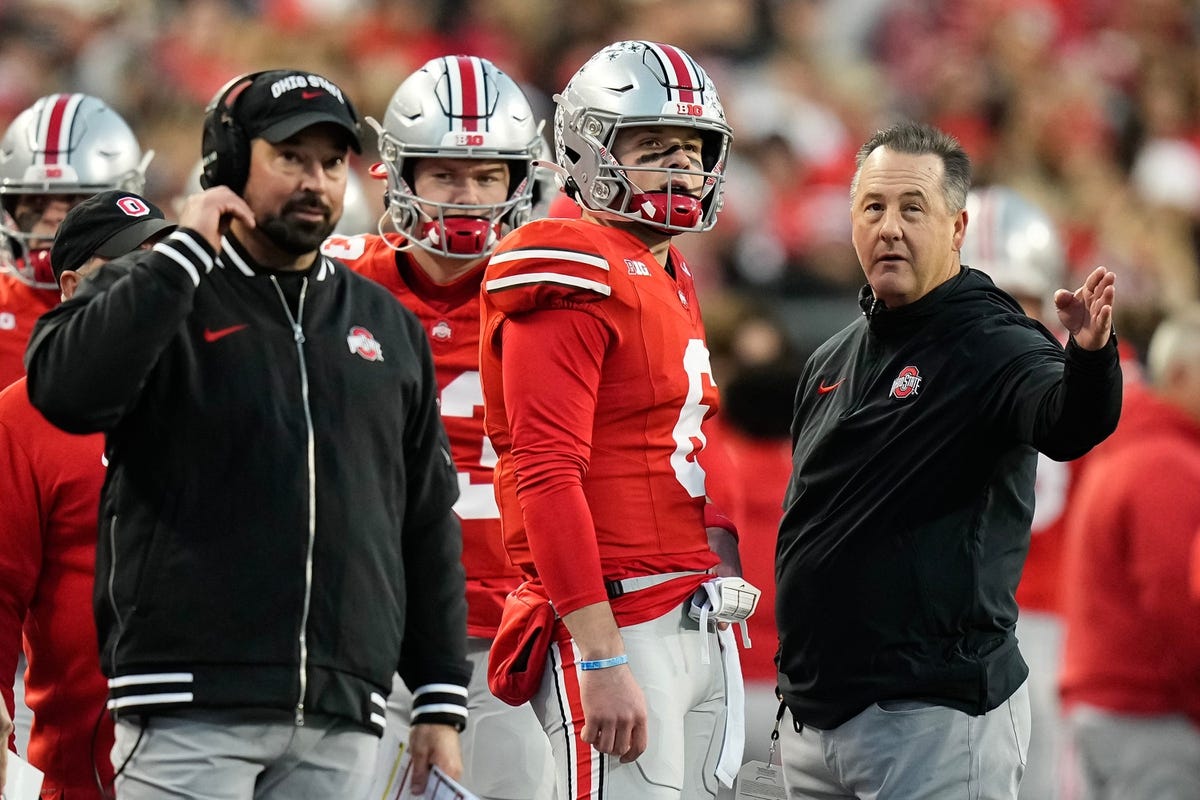 POSTGAME PRESS CONFERENCE AUDIO WITH RYAN DAY
72,139 Ryan Day OSU HC on how game was put away in the first 67 seconds of 2nd half #2 OSU 37 MINN 3 11 18 2023.mp3
72,140 Ryan Day OSU HC On last 2 weeks offense has put up almost a 1,000 yds. McCord is maturing at QB #2 OSU 37 MINN 3 11 18 2023.mp3
72,145 Ryan Day OSU HC On TreVeyon Henderson another big day running the ball 148 yds #2 OSU 37 MINN 3 11 18 2023.mp3
72,149 Ryan Day OSU HC Finally getting Emeka Egbuka back from injury & back in groove #2 OSU 37 MINN 3 11 18 2023.mp3
72,150 Ryan Day OSU HC On Jack Sawyer's performance lately is dominating #2 OSU 37 MINN 3 11 18 2023.mp3
After a slow first half, Ohio State scored a pair of touchdowns in less than a minute to open the third quarter and break the game en route to a 37-3 victory on Senior Day .
The Buckeyes, who honored 21 seniors prior to the game, improved to 11-0 on the season and 8-0 in Big Ten play while Minnesota fell to 5-6 and 3-5 in conference action. Ohio State also capped a perfect home season, winning all six games by an average of 29.7 points per game.
The Buckeye defense was dominant once again, limiting Minnesota to just 159 yards and three points. This was the second consecutive game of less than 200 total yards for an Ohio State opponent and the 159 yards are the fewest since Indiana gained just 153 in the season-opener.
Defensive end Jack Sawyer had a team-high six tackles, including 3.5 for loss and one sack.
Treveyon Henderson led the Buckeye offense with his fourth 100-yard rushing game of the season. He finished with 146 yards on 15 carries and touchdown runs of nine yards and 75 yards. His 75-yard scamper on the first play of the second half swung all momentum and took the wind out of Minnesota's sails.
Buckeye quarterback Kyle McCord was 20-of-30 for 212 yards and two touchdowns. He found Marvin Harrison Jr. on a four-yard touchdown strike in the third quarter and tight end Cade Stover with a one-yard touchdown reception in the fourth quarter.
Emeka Egbuka led the Buckeye pass catchers with five catches for 83 yards. That was his most receptions since hauling in seven passes in the win at Notre Dame.
The win sets up the showdown that everyone's been waiting for as undefeated Ohio State will take on undefeated Michigan in Ann Arbor next Saturday.
TEAM STATS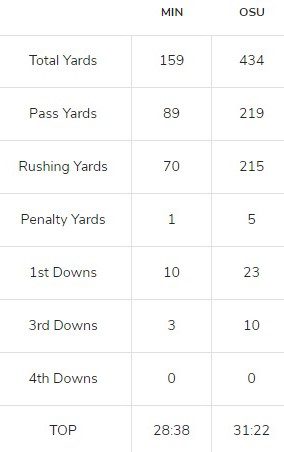 COURTESY OHIO STATE ATHLETIC COMMUNICATIONS