By Mona Hatfield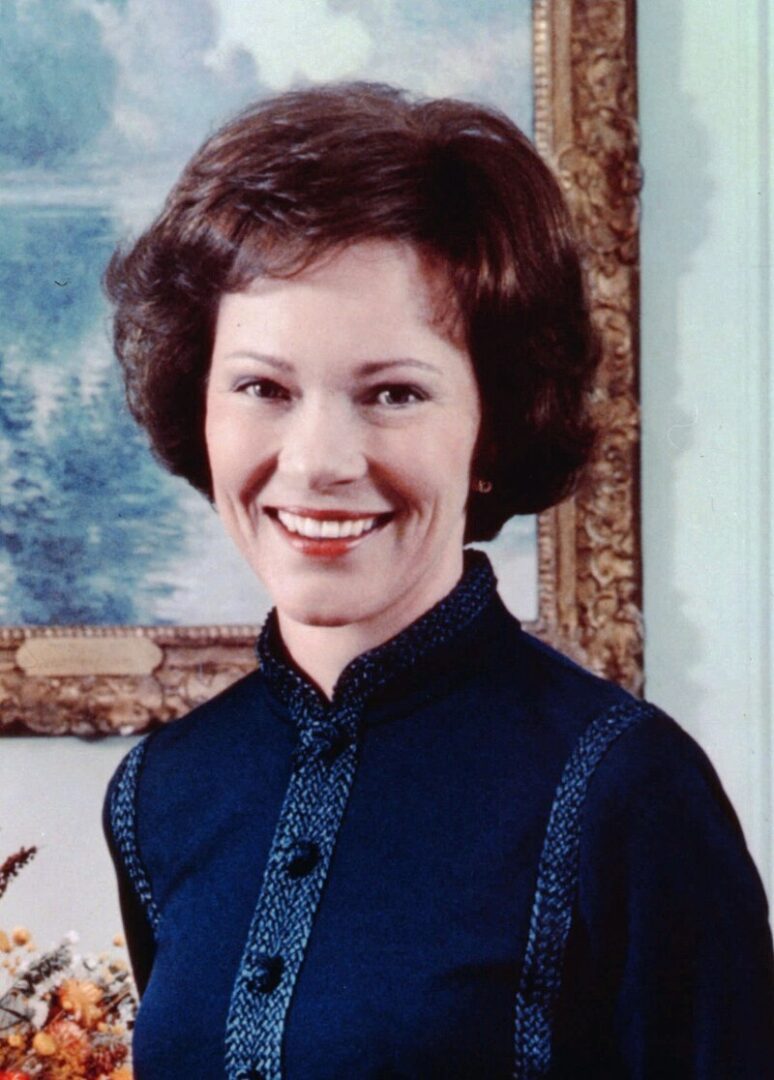 Rosalynn Carter, who worked as a close political and policy adviser to her husband, President Jimmy Carter, the creator of the modern Office of the First Lady and a champion for better treatment of the mentally ill during her years in the White House and afterward, died Today at her home in Plains, Ga. her birthplace as well, at age 96.
The Carter Center in Atlanta announced her death. She had been suffering from dementia and this month entered hospice care.
FROM NEWS, RADIO AND SOCIAL MEDIA REPORTS
FROM WIKIPEDIA COMMONS
Eleanor Rosalynn Carter (/ˈroʊzəlɪn/ ROH-zə-lin; born Smith ; August 18, 1927 – November 19, 2023) was an American writer and activist who served as the first lady of the United States from 1977 to 1981 as the wife of President Jimmy Carter. She was a leading advocate for numerous causes, including mental health.
Carter was born and raised in Plains, Georgia, graduated as salutatorian of Plains High School, and soon after attended Georgia Southwestern College, and graduated in 1946. She first became attracted to her husband after seeing a picture of him in his Annapolis uniform, and they married in 1946. Carter helped her husband win the governorship of Georgia in 1970, and decided to focus her attention in the field of mental health when she was that state's first lady. She campaigned for her husband during his successful bid to become President of the United States in the 1976 election, defeating incumbent Republican President Gerald Ford.
Carter was politically active during her husband's presidency, though declared that she had no intention of being a traditional first lady. During her husband's administration, Carter supported her husband's public policies as well as his social and personal life. In order to remain fully informed, she sat in on Cabinet meetings at the invitation of the President. Carter also represented her husband in meetings with domestic and foreign leaders, including as an envoy to Latin America in 1977. He found her to be an equal partner. She campaigned for his re-election bid in the 1980 election, which he lost to Republican Ronald Reagan.
After leaving the White House in 1981, Carter continued to advocate for mental health and other causes, and wrote several books. She and her husband contributed to the expansion of the nonprofit housing organization Habitat for Humanity. Carter was the second-longest-lived first lady after Bess Truman, and was the longest-married first lady. She and her husband received the Presidential Medal of Freedom in 1999. She died on November 19, 2023.