By Danielle Daniels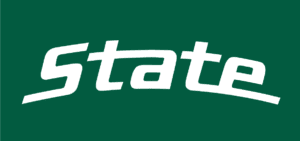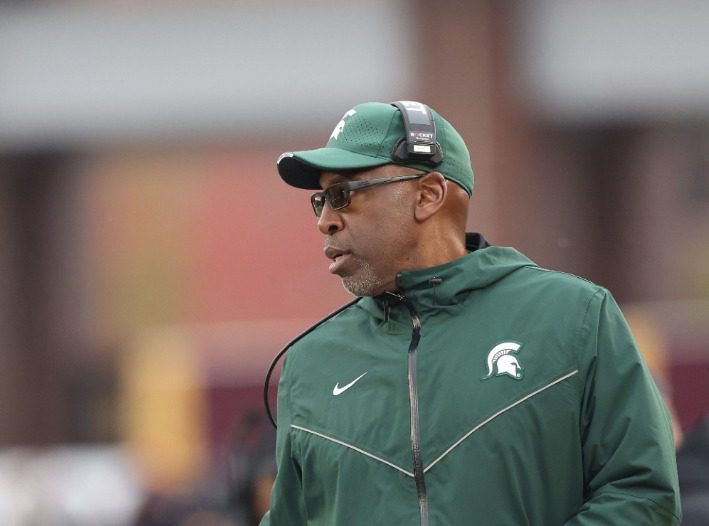 Coach Barnett gives an overall statement to open the press conference
Harlan Barnett Michigan State Interim head coach Postgame Press Conference 11 11 2023 #1 #3 Ohio State 38 Michigan State 3 .mp3
11/11/2023
COLUMBUS, Ohio – The Michigan State football team fell at No. 1 Ohio State, 38-3, before a crowd of 105,137 at Ohio Stadium on Saturday night.
Making his fifth consecutive start at quarterback, redshirt freshman Katin Houser was 12-of-24 passing for 92 yards. Nate Carter had 11 carries for 52 yards to lead the Spartans on the ground, while Jaren Mangham had nine carries for 35 yards.
Defensively, redshirt junior linebacker Cal Haladay recorded nine tackles for the Spartans. Graduate senior linebacker Aaron Brule collected seven stops, including a 3-yard tackle for loss, and sophomore safety Jaden Mangham contributed six tackles.
The Buckeyes outgained the Spartans, 530-182.
"We could get some nice plays and runs but all of a sudden, we're taking two steps forward and three steps back," said MSU interim head coach Harlon Barnett. "We just couldn't sustain drives and ultimately you want to get in the end zone, and we weren't able to do that."
Ohio State (10-0, 7-0 Big Ten) scored touchdowns on its first three possessions, all by Marvin Harrison Jr., to take a 21-0 lead early in the second quarter. Harrison ran 19 yards for his first touchdown of the night on the opening series, then hauled in a 26-yard pass from Kyle McCord at the 6:56 mark in the first quarter. He then caught a 9-yard slant pass for a touchdown on the first play of the second quarter.
The Spartans got on the board with Jonathan Kim's 53-yard field goal with 5:38 left in the first half. It marked Kim's fourth field goal of 50-plus yards this season.
Ohio State scored two more touchdowns in the second quarter, a 9-yard run by TreVeyon Henderson and an 18-yard TD grab by Cade Stover, to make it 35-3 in favor of the Buckeyes at halftime.
OSU tacked on a field goal in the third quarter for the game's only points of the second half.
Michigan State (3-7, 1-6 Big Ten) returns to action next Saturday, Nov. 18 at Indiana. The game will kick off at noon and will be broadcast on the Big Ten Network.
COURTESY MICHIGAN STATE ATHLETIC COMMUNICATIONS