By Stretch Jenkinson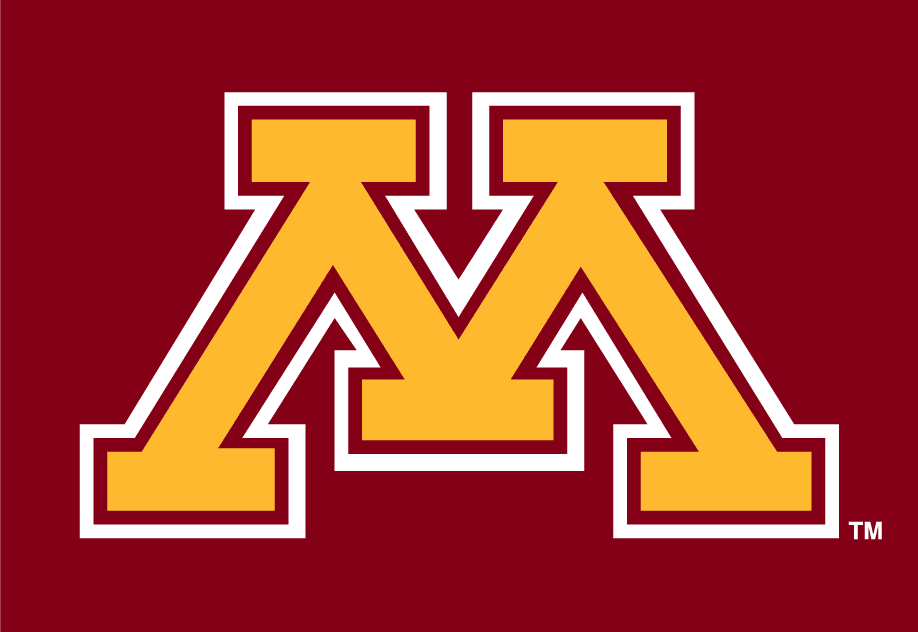 THE ESSENTIALS
Date/Time: Nov. 18, 2023 / 3 p.m. CT
Site: Columbus, Ohio
Stadium: Ohio Stadium
Surface: FieldTurf
Capacity: 102,780
Series Overall: Minnesota Trails 7-46
Streak Overall: Minnesota Lost 12
Series at OSU: Minnesota Trails 3-23
Streak at OSU: Minnesota Lost 6
First Meeting: Minnesota Lost 27-0 in Columbus (10/15/1921)
Last Meeting: Minnesota Lost 45-31 in Minneapolis (9/2/2021)
Television: BTN // Cory Provus (PXP), Jake Butt (Analyst), Brooke Fletcher (Reporter)
Gopher Radio: KFAN FM 100.3 | SiriusXM: 388; SXM App // Mike Grimm (PXP), Darrell Thompson (Analyst), Justin Gaard (Reporter), Tanner Hoops (Host), Dan Rowbotham (Engineer)
FIVE THINGS TO KNOW
1. Looking to snap a two-game losing streak, Minnesota (5-5, 3-4 B1G) plays its final road game of the season Saturday as it visits No. 3/3 Ohio State (10-0, 7-0 B1G). Kickoff is slated for 3 p.m. on BTN.
2. Dragan Kesich is having one of the best seasons by a kicker in Minnesota program history. A semifinalist for the Lou Groza Award in his first season as the primary kicker, Kesich is 21-of-25 on field goals, good for an 84.0 percent conversion rate. His 2.10 field goals per game lead the Big Ten and rank second nationally. Kesich's 8.5 points per game are second in the Big Ten (first among kickers), and his field goal percentage is fourth in the conference. His 21 makes this year are the third most in program history, just four back of Dan Nystrom's record of 25 set in 2000. Kesich's field goal percentage is fourth best by a Gopher kicker since 1977 (min. 10 attempts), and his 85 points are ninth best since 1965. The two-time Big Ten Special Teams Player of the Week has eight games this year with multiple made field goals, including three with at least three made and a career-high four at Iowa on Oct. 21. In his career, Kesich is 21-of-26 for an 80.8 success rate that is first in program history (min. 25 attempts). More on Kesich can be found on Page 9 of the notes. .
3. Gopher history was made when Jordan Nubin was named Big Ten Offensive Player of the Week after his standout performance against Michigan State on Oct. 28. His win marked the ninth time this season that Minnesota had a weekly honor from the Big Ten, breaking the program record of eight set in 2018 and matched in 2019. In addition to Jordan Nubin's honor, Tyler Nubin has been named Big Ten Defensive Player of the Week twice, while Dragan Kesich can say the same for Special Teams Player of the Week. Freshman of the Week has gone to Darius Taylor three times, tying a program record, and Zach Evans has won it once. Since Freshman of the Week was introduced in 2010, the only other season that Minnesota has won all four awards came in 2014. More information on each weekly award winner can be found throughout the notes.
4. Since 2021, Minnesota has seen seven different running backs combine for 26 100-yard rushing games: Mohamed Ibrahim (10), Ky Thomas (5), Mar'Keise Irving (3), Trey Potts (3), Darius Taylor (3), Jordan Nubin (1) and Bryce Williams (1). Ibrahim (2) and Nubin (1) have also combined for three 200-yard games. Within the Big Ten, only Michigan State and Nebraska (five each) have had more than four different 100-yard rushers since 2021. In addition, Michigan joins Minnesota as the only teams to have multiple 200-yard rushers in that same time span.
5. The 2023 campaign is the seventh for head coach P.J. Fleck at Minnesota, where his record is 49-32. He is fifth in program history for overall wins, Big Ten wins (29) and games coached (81). Fleck's .605 win percentage is third best among Minnesota coaches with at least 45 games under their helm behind only Henry L. Williams (.786, 1900-21) and Bernie Bierman (.716, 1932-41, '45-50). In his 11th season overall as a college head coach, Fleck is 79-54 (.594).
You can read Minnesota's complete game notes here.
COURTESY MINNESOTA ATHLETIC COMMUNICATIONS