By Burt Leeson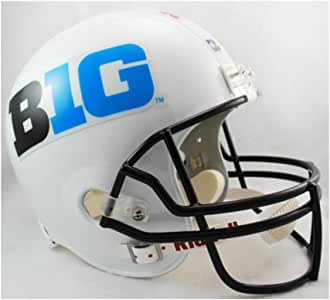 11/11/2023
SATURDAY, NOV. 11
ILLINOIS def. INDIANA, 48-45 (OT): John Paddock threw a 21-yard touchdown pass to Isaiah Williams in overtime to give Illinois a 48-45 win Saturday over Indiana in a Big Ten game. After Indiana's Chris Freeman kicked a 41-yard field goal in OT, Paddock scrambled to his right and connected with Williams near the end zone. Paddock threw for 507 yards and four touchdowns in his first start for the Illini since transferring from Ball State. Replacing injured starter Luke Altmyer, Paddock completed 24 of 36 passes.
MARYLAND def. NEBRASKA, 13-10: Jack Howes hit a 24-yard field goal as time ran out to lift Maryland to a 13-10 win over Nebraska Saturday. Maryland's victory, its first since late September, snapped a four-game losing streak and made the Terrapins bowl eligible. Nebraska dropped its second straight game and still to win one of its last two games to play in a bowl for the first time since 2016.
MICHIGAN def. PENN STATE, 24-15: J.J. McCarthy, Blake Corum and No. 2 Michigan played their toughest opponent yet, grinding past No. 9 Penn State 24-15 Saturday. Corum ran for 145 yards and two touchdowns, McCarthy made few key plays with his arms and legs and the Wolverines (10-0, 7-0, No. 3 CFP) improved to 3-0 since it was revealed the program was under NCAA investigation for a sign-stealing scheme. 
IOWA def. RUTGERS, 22-0: Drew Stevens kicked three field goals, and Iowa added two fourth-quarter touchdowns on the way to a 22-0 win on Saturday. Iowa held Rutgers to just 127 yards for its first shutout of the season. The Hawkeyes shut down Kyle Monangai, the Big Ten's leading rusher at 100.3 yards per game, holding him to just 39 yards on 13 carries. The Hawkeyes came into the game ranked 130th in the nation in total offense, but put up a season-high 402 yards and had almost a 17-minute edge in time of possession. 
PURDUE def. MINNESOTA, 49-30: Devin Mockobee and Tyrone Tracy Jr. each rushed for more than 100 yards, and Hudson Card matched his career high with three touchdown passes Saturday, leading Purdue to a 49-30 blowout over Minnesota. The Boilermakers snapped a four-game losing streak with their second home win of the season by rushing for a season-high 345 yards. Mockobee rushed 17 times for a season-best 153 yards and one TD. Tracy had 15 carries for 122 yards and two scores and had one catch for 52 yards.
NORTHWESTERN def. WISCONSIN, 24-10: Ben Bryant returned after missing four games due to injury and led touchdown drives on each of Northwestern's first three series against his former coach to help the Wildcats defeat Wisconsin 24-10 on Saturday. Northwestern snapped a 14-game losing streak in true road games, which had been the longest active such skid by any Football Bowl Subdivision team. The Wildcats also made interim head coach David Braun the first Northwestern coach to earn at least five wins in his debut season since Walter McCornack went 10-1-3 in 1903.
OHIO STATE def. MICHIGAN STATE, 38-3: Marvin Harrison Jr. caught two of Kyle McCord's three touchdown passes and rushed for another score, helping No. 3 Ohio State pound Michigan State 38-3 on Saturday night. McCord threw for a career-high 335 yards for the Buckeyes, who overwhelmed the Spartans with touchdowns on five of their six first-half possessions. Ohio State's defense, missing several key players due to injuries, held Michigan State to 182 total yards and two third-down conversions on 14 attempts. 
COURTESY BIG TEN CONFERENCE