By Brenda June Temple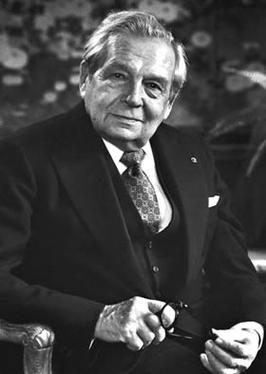 FROM WIKIPEDIA COMMONS
Harry Winston (March 1, 1896 – December 8, 1978) was an American jeweler. He donated the Hope Diamond to the Smithsonian Institution in 1958 after owning it for a decade. He also traded the Portuguese Diamond to the Smithsonian in 1963 in exchange for 3,800 carats of small diamonds.
Winston founded the Harry Winston Inc. in New York City in 1932. He had been called by many the "King of Diamonds".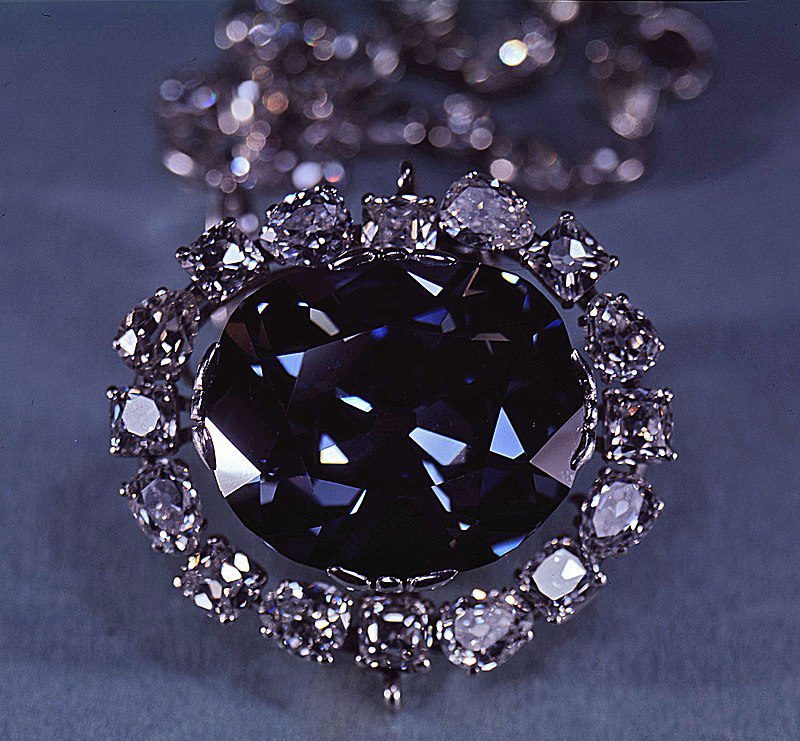 TODAY'S ALMANAC
Question of the Day
Why can't you stuff a turkey ahead of time?
The combination of moist stuffing and uncooked turkey invites the growth of salmonella, a type of bacteria common in poultry. The stuffing can be prepared ahead of time and put into the turkey just before roasting. After cooking, all stuffing should be removed from the bird's cavity.
Advice of the Day
There is no better month in the year to cut wood than November.
Home Hint of the Day
Pinch the burned area off the wick of a kerosene lamp when the lamp is cold. Cutting it with scissors wastes wick unnecessarily.
Word of the Day
Snub
A post on a dock or shore, around which a rope is thrown to check the motion of a vessel.
Puzzle of the Day
Who was the strongest man mentioned in the Bible?
Jonah, because the whale could not keep him down.
Born
Martin Luther

 

(founder of the Lutheran church)

 

– 

William Hogarth

 

(painter)

 

– 

Samuel Gridley Howe

 

(physician)

 

– 

Donald Baxter Macmillan

 

(arctic explorer)

 

– 

Claude Rains

 

(actor)

 

– 

Karl Jay Shapiro

 

(poet)

 

– 

Richard Burton

 

(actor)

 

– 

Roy Scheider

 

(actor)

 

– 

Norm Cash

 

(baseball player)

 

– 

Sinbad

 

(actor)

 

– 

MacKenzie Phillips

 

(actress)

 

– 

Ellen Pompeo

 

(actress)

 

– 

Brittany Murphy

 

(actress)

 

– 

Giovonnie Samuels

 

(actress)

 

– 

Josh Peck

 

(actor)

 

– 
Died
Leonid Brezhnev

 

(Russian Premier)

 

– 

Jack Palance

 

(actor)

 

– 

Norman Mailer

 

(author)

 

– 

Miriam Makeba

 

(singer, referred to as Mama Africa)

 

– 
Events
The American Continental Congress established a full-time national Marine Corps, the Continental Marines

– 

Journalist Henry Morton Stanley located missing Scottish missionary, David Livingstone, in Central Africa, and delivered his famous greeting, Dr. Livingstone, I presume.

– 

Statue of Our Lady of Prompt Succor first in the United States to be canonically crowned, New Orleans, Louisiana

– 

National Book Week was first observed in the United States

– 

Jeweler Harry Winston donated the Hope Diamond to the Smithsonian in Washington, D.C.

– 

Sesame Street made its television debut

– 

Gene Autry received a gold record for the single, Rudolph the Red-Nosed Reindeer, 20 years after its release

– 

Luna 17 spacecraft launched

– 

The S.S. Edmund Fitzgerald, an ore boat with 29 crewmen aboard, sank during a storm on Lake Superior

– 
Weather
A tornado hit Great Bend, Kansas, killing 11 people and causing $1 million in damages

– 

A storm in Minnesota produced record-breaking low pressure

– 

More than seventy tornadoes churned across the eastern United States

– 

71 degrees F, East Milford, New Hampshire

– 
COURTESY www.almanac.com