By Bane Rossi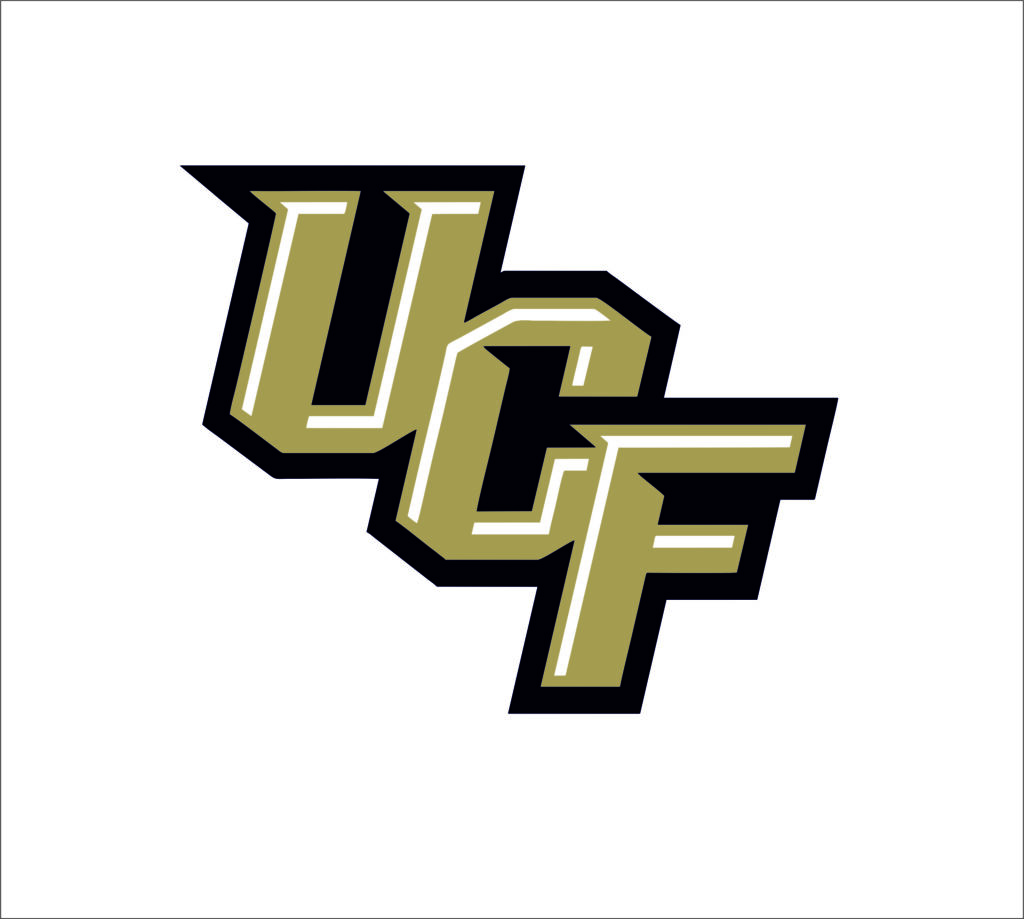 GAME NOTES
https://storage.googleapis.com/ucfknights-com-prod/2023/11/02/Z7ijj1SuMnF2FgnlIEr9lAQqEjGXYtXTs72yjbnf.pdf
DEPTH CHART
https://storage.googleapis.com/ucfknights-com-prod/2023/11/02/4TLipakpwQKVJcnN6gkqaTIapkEmp1z0KOio0vJF.pdf
A pair of former American Athletic Conference members will square off this weekend as Big 12 Conference opponents, as the UCF Knights head to Cincinnati for a matchup with the Bearcats on Saturday, Nov. 4. Kickoff is set for 3:30 p.m. ET on FS1 from Nippert Stadium.
GAME INFORMATION
Date: Saturday, Nov. 4, 2023
Time: 3:30 p.m. ET
TV: FS1
Talents: Adam Alexander (PXP), Devin Gardner (Analyst)
Radio: FM 96.9/AM 740 The Game
Talents: Marc Daniels (PXP), Gary Parris (Analyst), Scott Adams (Sideline)
Spanish Radio: UCFKnights.com, YouTube.com/UCFKnights
Live Stats: click here
A UCF WIN WOULD…
• Mark the first Big 12 Conference win in program history.
• Mark the Knights' second consecutive win over Cincinnati and fifth all-time against the Bearcats.
• Mark the first win at Cincinnati since 2017 and the second in program history at Nippert Stadium.
• Give head coach Gus Malzahn his second win against Cincinnati in his third meeting against the program.
• Give Malzahn his 99th career win as a head coach, one shy of reaching 100 career victories.
• Be better than a loss
SERIES BREAKDOWN
| | |
| --- | --- |
| Overall | Series tied, 4-4 |
| in Cincinnati | UC leads, 3-1 |
| in Orlando | UCF leads, 3-1 |
| Last Meeting | W, 25-21 (10/28/22) |
| Streak | UCF won 1 |
KNIGHT NOTES
• UCF and Cincinnati have met on the gridiron in each of the past eight years with the all-time series knotted at 4-4. Last year, the Knights earned a 25-21 win against then-No. 20 Cincinnati at FBC Mortgage Stadium on Homecoming. The Knights' win snapped the Bearcats' 19-game winning streak against American Athletic Conference opponents.
UCF's offense continues to rank among the nation's best, as the Knights are sixth in the country and lead the Big 12 Conference in total offense, averaging 495.0 yards per game. The Knights have surpassed 400 yards in six of their eight games this season, headlined by 723 yards in the season opener against Kent State, the second-most yards by any team in the country this year in a single game.
Additionally, the Knights are fourth nationally in rushing offense with 227.0 rushing yards per game. UCF has rushed for 200 or more yards in five of its eight games this season, highlighted by 389 rushing yards in the season opener against Kent State, the seventh most by an FBS team this season and the second-highest mark in the Big 12. The Knights have rushed for 140 or more yards in each game this season, one of only two teams nationally to accomplish the feat, joining West Virginia.
UCF leads the Big 12 and ranks 12th nationally in passing yards per completion with 14.49 and the Knights' defense paces the conference and ranks 26th in the nation in fewest passing yards allowed per game at 194.6.
The Knights have been great on third downs this year, converting 49.5% percent of their attempts, which is 11th in the country and second in the Big 12. UCF has successfully converted 50 of its 101 third-down chances this season. The Black and Gold have been better than 50% on third downs in three games this year, most recently converting 9-of-12 attempts in their last game against West Virginia.
SCOUTING CINCINNATI
In its first season in the Big 12 Conference, Cincinnati finds itself in the same predicament as UCF in search of its first league win. The Bearcats are 2-6 on the season and 0-5 in conference play.
Cincinnati is sixth nationally with 222.6 rushing yards per game, up from 93rd last year at 129.7. Similar to UCF, UC has run for 200 or more yards in six of eight contests, highlighted by 288 against Baylor and 277 at Oklahoma State in its last two outings.
The Bearcats fell to Oklahoma State, 45-13, in their most recent game last Saturday. UCF and Cincinnati both came up short against Baylor and Oklahoma, as the lone common conference opponents the teams have played this season.
Saturday's matchup will be the ninth all-time meeting between UCF and Cincinnati and mark the ninth straight season the teams have met, the longest active streak for any Knights opponent. The all-time series is knotted at 4-4 and the Knights won the most recent meeting in Orlando, 25-21, when UCF picked up its first ranked win since the 2018 matchup against Cincinnati and first under second-year head coach Gus Malzahn. Cincinnati was ranked No. 20 last year and the win helped UCF earn the No. 25 ranking in the Associated Press and College Football Playoff rankings the following week.
Cincinnati is averaging 25.3 points per game this season and opponents are averaging 28.4 ppg.
HINSHAW, INGRAM BACK IN CINCINNATI
A pair of UCF coaches will be heading back to a familiar stadium this weekend when the Knights visit Cincinnati, as offensive coordinator/quarterbacks coach Darin Hinshaw was the passing game coordinator at Cincinnati from 2013-15 and defensive ends/rush coach Kenny Ingram was the defensive line coach for the Bearcats in 2015 and 2016.
In three seasons under Cincinnati head coach Tommy Tuberville, Hinshaw helped guide the Bearcats to a bowl game each year, with Cincinnati collecting 25 combined wins. In 2013, the Bearcats led the American Athletic Conference in total offense (472.1) and rushing offense (168.3). Those marks were surpassed in 2015—as Cincinnati amassed 537.8 yards per game. The Bearcats ranked sixth in the nation in passing offense (359.9) and total offense in 2015. The 2014 Cincinnati squad won a share of the AAC championship along with UCF and Memphis, each with 7-1 records against league opponents.
Ingram led a defensive front that improved 15 spots in the NCAA FBS rush defense rankings, 16 spots in scoring defense, 58 spots in team tackles for loss and 24 spots in sacks. He also coached a pair of All-AAC defensive linemen during his tenure with the Bearcats, Cortez Broughton and Silverberry Mouhon.
PLUMLEE APPROACHING CAREER RECORD
UCF quarterback John Rhys Plumlee heads into this weekend's game with an opportunity to etch his name atop the program's record books. He needs just 13 rushing yards to break UCF's career rushing yards by a quarterback record currently held by McKenzie Milton with 1,078. Plumlee owns 1,066 rushing yards during his time in a Knights uniform and has 2,255 career rushing yards, which includes his time at Ole Miss.
DOMINANT DUO
UCF's Javon Baker and Kobe Hudson have formed one of the best wide receiver duos in the nation, as the Knights are one of just seven teams nationally and the only one from the Big 12 Conference with two players that have recorded at least 550 receiving yards this season. Additionally, both players rank among the top 10 in the Big 12 in receiving yards, as UCF is the only team in the league with two among the top 10.
Baker has reeled in 29 passes for 585 yards with five touchdowns and Hudson has 26 catches for 562 yards and four TDs. The latter is averaging 21.62 yards per catch and the former is averaging 20.17. Both marks are among the top three in the league.
GETTING TO THE QUARTERBACK
The Knights' defense has been able to get to the opposing team's quarterback this season, as UCF's 18 sacks are tied for the fourth most in the Big 12. UCF's 148 sack yards are the most of any team in the conference. The Black and Gold have tallied a sack in every game this season, headlined by a season-high four against Baylor and in the season opener against Kent State.
Fifth-year defensive lineman Tre'mon Morris-Brash is tied for the Big 12 lead with six sacks for a loss of 52 yards and redshirt sophomore Malachi Lawrence is tied for third with five sacks for 42 yards. UCF is the only program with two players among the top five.
BIG-PLAY ABILITY
UCF's offense has shown its big-play ability throughout the season, as the Knights own the longest passing and rushing plays in the Big 12 this year. Javon Baker's 86-yard touchdown reception against Oklahoma is the longest passing play of the season in the league and Johnny Richardson's 79-yard touchdown run against Baylor is the longest rush of the year.
TOUGH SCHEDULE
According to ESPN's College Football Power Index, UCF's strength of schedule ranks sixth in the country. The metric is the rank among all FBS teams of games already played schedule strength, from perspective of an average top 25 team. The Knights have played three teams that were ranked among the top 25 of the first College Football Playoff rankings unveiled on Tuesday night: No. 9 Oklahoma, No. 21 Kansas and No. 23 Kansas State.
HARVEY'S ON ANOTHER LEVEL
Redshirt senior RJ Harvey has taken his game to another level this season, as the Knights' running back is among the top 10 in the Big 12 in every rushing category. He's tied for second in rushing TDs (6), sixth in rushing attempts (126), seventh in rushing yards (712) and rushing yards per game (89.00) and seventh in yards per rush (5.65).
RUNNING WILD
Harvey and backfield teammate Johnny Richardson have formed one of the Big 12's best running back tandems, as UCF is the only team with two running backs that have rushed for 100 yards or more in two games this season. Harvey has recorded three consecutive 100-yard rushing performances with 100 yards on 14 carries versus West Virginia, 133 yards at Kansas and 101 yards on a season-high 23 carries at Oklahoma. He became the first Knights running back with at least three consecutive 100-yard rushing games since Latavius Murray in 2012 did it in four straight games.
Richardson tallied 100 yards on 12 carries in the season opener against Kent State and 105 yards on six carries versus Baylor.
MATCHUP TO KEEP AN EYE ON
One of the key matchups in Saturday's game will be the ability of both teams to run the football. Both teams rank among the top nationally in rushing offense and will focus on running the ball. UCF is fourth in the country with 227.0 rushing yards per game and Cincinnati is sixth (222.6).
BOOMER WITH THE PAT
Sophomore kicker Colton Boomer has connected on 72 consecutive PATs, which is the fifth-longest streak in program history. The Lake Mary, Florida, native is 31 for 31 this season and has only missed one PAT in his career, which occurred in his collegiate debut at Florida Atlantic last year.
CONSECUTIVE PATS MADE
1. Matthew Wright          154        2017-18
2. Franco Grilla                103        1990-92
3. Charlie Pierce               81          1993-94
3. Shawn Moffitt              81          2012-14
5. Colton Boomer           72          2022-pres.
6. Michael Torres             67          2006-07
7. Javier Beorlegui           60          1999-00
MALZAHN APPROACHING 100 CAREER WINS
Now in his third season as UCF head coach, Gus Malzahn is just two wins shy of 100 for his career. His 98 victories are the fourth most among active coaches in the Big 12 Conference.
Big 12 Head Coaching Wins
1. Mike Gundy, Oklahoma State, 162-77
2. Lance Leipold, Kansas, 160-58
3. Chris Klieman, Kansas State, 108-35
4. Gus Malzahn, UCF, 98-52
5. Dana Holgorsen, Houston, 91-66 
Additionally, Malzahn's .657 career winning percentage (98-52) ranks among the nation's top 20 active coaches.
COURTESY UCF ATHLETIC COMMUNICATIONS