By Bane Rossi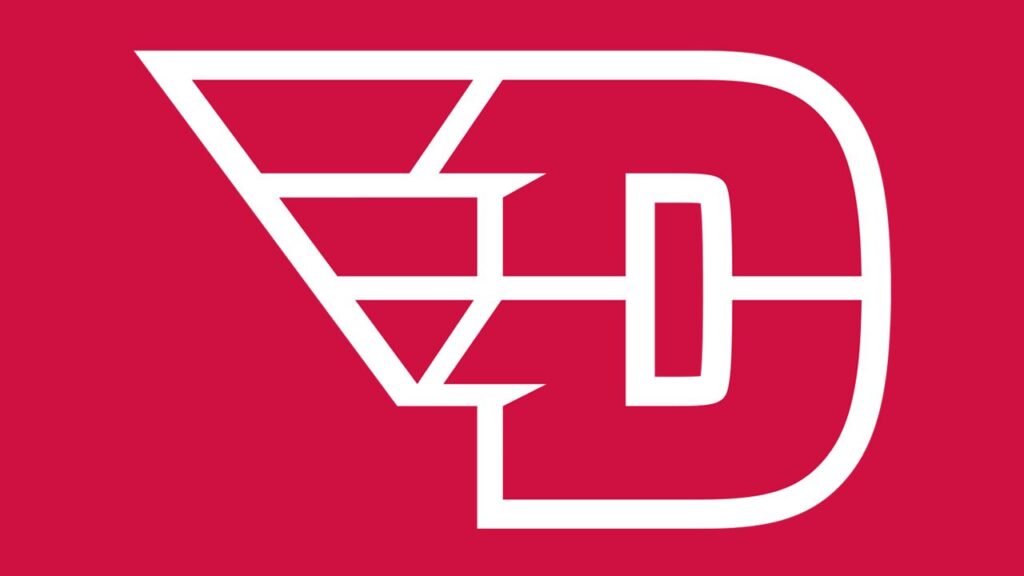 GAME NOTES
https://daytonflyers.com/documents/2023/10/31/Valpo_Wed.pdf
DAYTON — The University of Dayton football team returns to action Saturday when the Flyers travel to northern Indiana to visit the Valparaiso Beacons.  Game time is 2 p.m. ET.
UD is 2-6 overall and 0-5 in the Pioneer Football League after the Flyers' last game, a 37-10 loss at home to Butler on Oct. 21.
Field position played a huge role in the game as Butler's three first-quarter possessions began on the Dayton 48, 24 and 35-yard lines, leading to 13 points.
Freshman QB Drew Van Vleet's 30 pass completions against Butler were the most by a Flyer freshman, and the fourth-most in school history.  Van Vleet was 30 of 48 for 184 yards, with no TD and no interceptions.
Dayton leads the PFL in plays run (578), rushing defense (125.9) and kickoff coverage (16.1 yards per return).
Aiden McKinley is one of nine PFL players with two fumble recoveries.
GOOD NEWS WORTH REPEATING
The Flyers entered the season with the fourth-best winning percentage (.7273, 176-66) in FCS football since 2000 AND have produced the most football Academic All-Americans (36) in Division I in the same time frame.  The top five in winning percentage were North Dakota State (.807), Harvard (.749), Montana (.748), Dayton (.7273) and San Diego (.7269).
700 CLUB
The Flyers are one of nine FCS teams to win 700 games.  The previous eight members of the FCS 700 Win Club are Yale, Harvard, Penn, Princeton, North Dakota State, Dartmouth, Delaware and Lehigh.
PFL POWER
• The Pioneer Football League is in its 31st season.  The original (and now the only) Division I strictly need-based football league began with charter members Butler, Dayton, Drake, Evansville, San Diego and Valparaiso.
• The Flyers' 136-52 record is the best in PFL history.
• UD's 12 league championships are the most in PFL history.  San Diego also has 12.
SCOUTING THE BEACONS
• Like Dayton, Valparaiso enters Saturday's game seeking its first Pioneer Football league win of 2023.
• And like Dayton, three of Valparaiso's PFL losses have gone down to the final minutes, including a home loss in overtime.
• Valparaiso is coached by former UD defensive coordinator Landon Fox.  Fox took over at Valpo in 2019 after 11 years as the Flyer DC.
• Special teams play has been a solid part of Beacon Saturdays this fall.  VU leads the PFL in kickoff returns (24.2) and net punting (37.2).
• Not surprisingly, Jahson Butler leads the PFL in kickoff returns (31.9) and Evan Matthes leads the league in yards per punt (43.1).
• Cornerback Tyler Geiman leads the PFL in passes defended (1.8), and defensive end Sam Hafner is another one of the nine PFL players with two fumble recoveries.
• Wideout Solomon Davis is second in the PFL in receiving touchdowns (4) and third in receptions per game (4.5).  He also had a 70-yard touchdown run in last week's game at Butler.
UP NEXT
• The Flyers return to Dayton for Senior Day against Marist.
• UD's seniors and their families will be recognized before the game and the Lt. Andy Zulli Award, will be presented at halftime.
• Game time is 1 p.m. ET.
COURTESY DAYTON MEDIA RELATIONS