By Lydia Jane Allison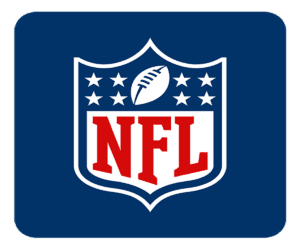 NEW YORK ­— Oct. 31, 2023 — As Neil Sadaka once said, breaking up is hard to do.​
That's especially true in the NFL, where a logjam of two- and three-loss teams enters Week 9 jockeying for ground. But as calendars flip to November this week, the league will start to see which teams can separate from the rest. ​
And for teams with two or three losses, victories in Week 9 mean significantly better postseason odds. Since 1990:
123 of the 145 teams with two losses through Week 9 went on to make the playoffs (84.8 percent).
116 of the 183 teams with three losses through Week 9 went on to make the playoffs (63.4 percent).
66 of the 197 teams with four losses through Week 9 went on to make the playoffs (33.5 percent).
Speaking of two-loss teams, the 2023 edition of Week 9 has a trio of marquee matchups. Three pairings on this week's schedule feature teams with two-or-fewer losses, the most such games in an individual week this late in a season since Week 9 of 2020 (also three).
Two of the four teams tied for the AFC's best record, KANSAS CITY (6-2) and MIAMI (6-2), will play the league's first regular-season game in Frankfurt on Sunday (9:30 a.m. ET, NFLN). Meanwhile, back in the United States, BALTIMORE (6-2) hosts SEATTLE (5-2) in an interconference clash of first-place teams on Sunday (1 p.m. ET, CBS). Then, in the late-afternoon window Sunday, PHILADELPHIA (7-1) puts the NFL's best record on the line in an NFC East battle with DALLAS (5-2) at Lincoln Financial Field (4:25 p.m. ET, FOX).
Trust us and take advantage of that extra hour of sleep Saturday night. It's another early Sunday morning in the NFL. And following those three games, along with extra courses of comebacks and fantastic finishes, you'll be grateful you got some extra rest.
The Starting 11 entering Week 9…
FROM SHOWDOWNS TO SUPER BOWLS:MIAMI (6-2) meets KANSAS CITY (6-2) in Frankfurt, Germany, to kick off Sunday (9:30 a.m. ET, NFLN). Showdowns involving teams with two-or-fewer losses in the last half of the season are not rare – there have been six such matchups in Week 9 or later over the last three seasons. What is rare, however, is teams playing in those games and not winning the Super Bowl. Three of the last four such games produced a Super Bowl winner: The 5-2 Chiefs beat the 5-2 Titans in 2022 and went on to win Super Bowl LVII, the 7-1 Rams lost to the 6-2 Titans in 2021 and went on to win Super Bowl LVI, and the 6-2 Buccaneers lost to the 5-2 Saints in 2020 and went on to win Super Bowl LV. Overtime isn't rare, either. The last two games pairing teams with two-or-fewer losses in Week 9 or later ended in the extra stanza: Minnesota (7-1) pulled out a 33-30 win at Buffalo (6-2) and Kansas City (5-2) beat Tennessee (5-2) – both in 2022.
Frankfurt Stadium will become the 191st venue to host a regular-season or postseason NFL game since the league began play in 1920.
Both Kansas City and Miami have played outside the United States in recent years. Kansas City's last international game was a victory over the Chargers in Mexico City, Nov. 18, 2019. Overall, the Chiefs are 2-0 in international regular-season games, including a 2015 win over Detroit at London's Wembley Stadium. Miami played in the NFL's second-ever regular-season international game – the first on the European continent – against the New York Giants at Wembley in 2007. The Dolphins, who are 2-4 all-time outside the U.S., also played a 2008 game in Toronto, and four more times in London (2014, 2015, 2017 and 2021).
Miami leads the NFL with 33.9 points per game. Meanwhile, the Kansas City defense ranks second in the NFL, allowing just 16.1 points per game.
The Dolphins (6-2) are off to their best start since they were also 6-2 in 2001. With a win on Sunday, Miami would have its best record through nine games since the club began 7-2 in 2000.
Dolphins quarterback TUA TAGOVAILOA leads the NFL in passing yards (2,416) and passer rating (108.8), and is tied for the league lead with 18 touchdown passes.
Both Miami and Kansas City get their bye weeks following this game. Tagovailoa has started two career games entering a bye, winning both contests. Chiefs quarterback PATRICK MAHOMES is 4-1 in five career starts entering bye weeks, having won four straight. His only setback in those contests was a 54-51 road loss to the Los Angeles Rams in 2018.
In the quarterbacks' only previous meeting, at Hard Rock Stadium on Dec. 13, 2020, the Chiefs held off the Dolphins' fourth-quarter comeback to win, 33-27. Both Mahomes (393) and Tagovailoa (316) passed for 300 yards and two touchdowns.
Last week, Miami wide receiver TYREEK HILL had eight receptions for 112 yards and one touchdown. With an NFL-leading 1,014 receiving yards this season, Hill is the first player in 62 years and fourth in NFL history with 1,000 receiving yards in his team's first eight games of a season, joining CHARLIE HENNIGAN (1,122 in 1961) as well as Pro Football Hall of Famers ELROY "CRAZY LEGS" HIRSCH (1,058 in 1951) and DON HUTSON (1,032 in 1942). Hill is on pace for 2,155 receiving yards (Pro Football Hall of Famer CALVIN JOHNSON holds the single-season NFL record, 1,964 in 2012).
NUMBER OF THE WEEK – 85: Last season, 203 NFL games – more than any season in league annals – were within one score in the fourth quarter. This year, the league has picked up where it left off. Through eight weeks, 85 of 122 games (69.7 percent) have been within one score in the final stanza. Only two prior seasons in league history (94 in 2022 and 88 in 2016) have had more entering Week 9. SinceMonday Night Football in Week 6, 36 of the last 45 NFL games have been separated by just one possession in the fourth quarter.
SEASON'S MIDPOINT IN VIEW: When theLOS ANGELES CHARGERS (3-4) meet the NEW YORK JETS (4-3) at MetLife Stadium on Monday Night Football (8:15 p.m. ET, ESPN/ABC), the NFL will reach the midway point of the 2023 season. Beginning in Week 10, 136 of 272 games will remain on the regular-season schedule.
Last week, the Chargers' AUSTIN EKELER became the third running back since 2000 to reach 30 career touchdown receptions, joining DARREN SPROLES (32) and BRIAN WESTBROOK (30).
With a minimum of 125 attempts, the Jets' BREECE HALL has established the best yards-per-carry average (5.73) over a running back's first 14 NFL games among those who began their careers since the 1970 league merger, slightly ahead of MAURICE JONES-DREW (5.66) and ADRIAN PETERSON (5.63).
SPOTLIGHT – INDIVIDUAL MATCHUP: Dallas cornerbackDARON BLAND and Eagles wide receiver A.J. BROWN are arguably the NFL's hottest players at their respective positions over the last month. They'll be on the same field when DALLAS (5-2) visits PHILADELPHIA (7-1) on Sunday (4:25 p.m. ET, FOX).
In last week's win, Bland returned an interception 30 yards for a touchdown and became the third player ever with three interception-return touchdowns in his team's first seven games of a season, joining safety DARREN SHARPER (2009) and Pro Football Hall of Fame linebacker DERRICK BROOKS (2002). Led by Bland, the first player in Cowboys franchise history to return three interceptions for touchdowns in a season, Dallas leads the league with four defensive touchdowns.
For the Eagles in Week 8, Brown had eight receptions for 130 yards and two touchdowns, becoming the first player in NFL history with 125 receiving yards in six consecutive games. Since Week 3, Brown leads the NFL with 831 receiving yards.
When Dallas has the ball, wide receiver CEEDEE LAMB will look to build on a career-best performance. Last week, Lamb posted career highs in catches (12) and receiving yards (158) while matching his career best with two touchdown receptions. Prior to that effort, no player in Dallas franchise history had reached 12 receptions, 150 receiving yards and two touchdowns in a game.
Philadelphia has started a season 7-1 or better for a second consecutive season and the ninth time in franchise history. In the Eagles' previous five such seasons, they reached the Super Bowl four times: 2022, 2017, 2004 and 1980 (the team lost in the first round of the 1981 playoffs). The Eagles also began 7-1 in 1949, 1960 and 1961, winning NFL championships in both 1949 and 1960.
Eagles quarterback JALEN HURTS passed for 319 yards and four touchdowns with a 135.7 rating in last week's win. Hurts became only the fifth player in NFL history to eclipse 10,000 passing yards (10,046) and 2,000 rushing yards (2,178) in his first four seasons, joining JOSH ALLEN, KYLER MURRAY, CAM NEWTON and RUSSELL WILSON.
Philadelphia's opponents over its next six games – DALLAS (5-2), KANSAS CITY (6-2), BUFFALO (5-3), SAN FRANCISCO (5-3), DALLAS (5-2) and SEATTLE (5-2) – have a combined .689 winning percentage (31-14).
SPOTLIGHT – TEAM MATCHUP: Keep an eye on the turnover margin whenBUFFALO (5-3) and CINCINNATI (4-3) face off at Paycor Stadium on Sunday Night Football (8:20 p.m. ET, NBC). The Bills enter the week tied for the third-most takeaways (14) in the NFL this season. The Bengals enter tied for the league's second-fewest giveaways (six). Since Week 3, Cincinnati is 4-1 and owns a share of the NFL's best turnover margin (plus-six).
Buffalo's JOSH ALLEN has 43 career rushing touchdowns, tied with Pro Football Hall of Famer STEVE YOUNG for second on the NFL's all-time list among quarterbacks. Only CAM NEWTON (75) has more.
His favorite target has been wide receiver STEFON DIGGS, who leads the NFL this season with 64 receptions.
In last week's win, Cincinnati's JOE BURROW completed 28 of 32 attempts (87.5 percent) for 283 yards and three touchdowns with no interceptions for a 134.8 rating. Burrow has 16 career games with at least three touchdown passes, tied with Pro Football Hall of Famer PEYTON MANNING (16) and DAK PRESCOTT (16) for the fifth-most such games by a quarterback in his first four seasons in NFL history. Only Pro Football Hall of Famers DAN MARINO (27) and KURT WARNER (21) as well as JUSTIN HERBERT (18, in his fourth season) and PATRICK MAHOMES (21) have more.
STREAK SPEAK: Ravens quarterbackLAMAR JACKSON has won his last five starts against NFC opponents. Overall, he's 17-1 in his career against the NFC. This week, Jackson and BALTIMORE (6-2) host the NFC West's first-place team, SEATTLE (5-2), on Sunday (1 p.m. ET, CBS).
Safety GENO STONE, the Ravens' final selection in the seventh round (219th overall) of the 2020 NFL Draft, enters this week leading the league with five interceptions.
Stone and the Ravens face another Geno this week, Seattle quarterback GENO SMITH. Since Smith became the Seahawks' starting quarterback last season, he leads the NFL with a 69.1 completion percentage (551 completions, 797 attempts).
Seahawks rookies JAXON SMITH-NJIGBA and JAKE BOBO have each scored touchdowns in two consecutive games, while second-year linebacker BOYE MAFE has recorded a sack in five consecutive contests, the longest active streak in the NFL.
As a team, Baltimore leads the NFL with 31 sacks and 15.1 points per game allowed. The last NFL team to lead the league in those two categories over a full season was the 2010 AFC Champion PITTSBURGH STEELERS.
As a team, Seattle has allowed just 12.5 points per game since Week 4, the NFL's best mark in that span.
DID YOU KNOW?: The Steelers are 5-1 in primetime whenKENNY PICKETT starts at quarterback. And fittingly, PITTSBURGH (4-3) plays in the first November game on the 2023 NFL schedule, hosting TENNESSEE (3-4) on Thursday Night Football (8:15 p.m. ET, Prime Video). Over the last six seasons, the Steelers are 16-5-1 (.750) in November games, third in the NFL behind Kansas City and New England (both 16-5, .762).
Tennessee rookie quarterback WILL LEVIS, making his first career start in last week's win, completed 19 of 29 attempts (65.5 percent) for 238 yards and four touchdowns with no interceptions for a 130.5 rating. Levis became the third player in NFL history with four touchdown passes in his NFL debut, joining MARCUS MARIOTA (Sept. 13, 2015) and Pro Football Hall of Famer FRAN TARKENTON (Sept. 17, 1961). Levis (130.5) also recorded the second-highest passer rating ever (minimum 25 pass attempts) by a player in his NFL debut, trailing only ROBERT GRIFFIN III (139.9 rating on Sept. 9, 2012).
Seven rookie quarterbacks have started an NFL game this year, more than any season since the 1970 league merger through eight weeks (excluding the strike season of 1987). That number of rookies to start a game might rise to nine this week should Minnesota's JAREN HALL and Arizona's CLAYTON TUNE start on Sunday.
UNDER-THE-RADAR STORYLINE: Cardinals head coachJONATHAN GANNON returns this week to Northeast Ohio, where he was born, when ARIZONA (1-7) travels to CLEVELAND (4-3) on Sunday (1 p.m. ET, CBS). Gannon starred as a three-sport athlete at Cleveland's St. Ignatius High School, helping the Wildcats to state titles in both football and basketball. His Arizona offensive coordinator, DREW PETZING, began his NFL career as an intern for the Browns in 2013 and also served on Cleveland's coaching staff each of the past three seasons (2020-22).
TREND TIME:ATLANTA (4-4) looks to rebound this week at home against MINNESOTA (4-4) on Sunday (1 p.m. ET, FOX). The Falcons are tied atop the NFC South with NEW ORLEANS (4-4), which hosts CHICAGO (2-6) on Sunday (1 p.m. ET, CBS). Both the Falcons and Saints are bidding to become the latest NFL teams to complete a worst-to-first turnaround after finishing tied for last in the 2022 division standings. JACKSONVILLE clinched the AFC South in 2022 after finishing last in the division in 2021. In 18 of the past 20 seasons, at least one team has finished in first place the year after finishing last or tied for last. Since 1990 – a streak of 33 consecutive seasons – at least four teams every season have qualified for the playoffs after failing to make the postseason the year before. Seven teams that missed the postseason in 2021 – BALTIMORE, JACKSONVILLE, the LOS ANGELES CHARGERS, MIAMI, MINNESOTA, the NEW YORK GIANTS and SEATTLE – accomplished the feat in 2022. What's more, in 19 of the past 20 years, at least two teams have won their divisions the season after missing the playoffs.
Minnesota wide receiver JORDAN ADDISION ranks second in the league with seven touchdown receptions, on pace for 14 over a 17-game season. Pro Football Hall of Famer RANDY MOSS holds the single-season NFL record for touchdown catches by a rookie, with 17 for the Vikings in 1998. Since that season, only three rookies have posted 12-or-more touchdown receptions: JA'MARR CHASE (13 in 2021), ODELL BECKHAM JR. (12 in 2014) and MIKE EVANS (12 in 2014).
Vikings linebacker DANIELLE HUNTER leads the NFL with 10 sacks and 12 tackles for loss this season.
NEXT GEN STAT OF THE WEEK: This past week, Seattle running backKENNETH WALKER hit a max speed of 21.56 MPH, the fastest in the NFL for Week 8, on a 45-yard carry in the first quarter. Also on that play, Walker sustained a speed of 21.4 MPH, also a league-best in Week 8. Walker's speed on that snap trails only Miami running back DE'VON ACHANE and wide receiver TYREEK HILL for fastest sustained speeds on a play this season (both Achane and Hill have two of the top four sustained speeds).
AND LAST BUT NOT LEAST:MIKE SHANAHAN oversaw a 2012 Washington coaching staff that featured four future NFL head coaches: Offensive coordinator KYLE SHANAHAN, quarterbacks coach MATT LAFLEUR, offensive assistant MIKE MCDANIEL and tight ends coach SEAN MCVAY. On Sunday, McVay leads the LOS ANGELES RAMS (3-5) into GREEN BAY (2-5) against LaFleur for a Lambeau Field matinee (1 p.m. ET, FOX).
Rams rookie wide receiver PUKA NACUA has 61 receptions this season, surpassing SAQUON BARKLEY (58 in 2018) for the most by a player in his first eight career games in NFL history. Nacua also has 795 receiving yards and surpassed JA'MARR CHASE (786 in 2021) for the most by a player in his first eight games in the Super Bowl era.
Los Angeles defensive tackle AARON DONALD recorded two sacks in Week 8 and now has 10 tackles for loss this season. Donald is the second player since 2000 to record at least 10 tackles for loss in each of his first 10 seasons, joining JARED ALLEN.
COURTESY NFLmedia.com