By Zola Elder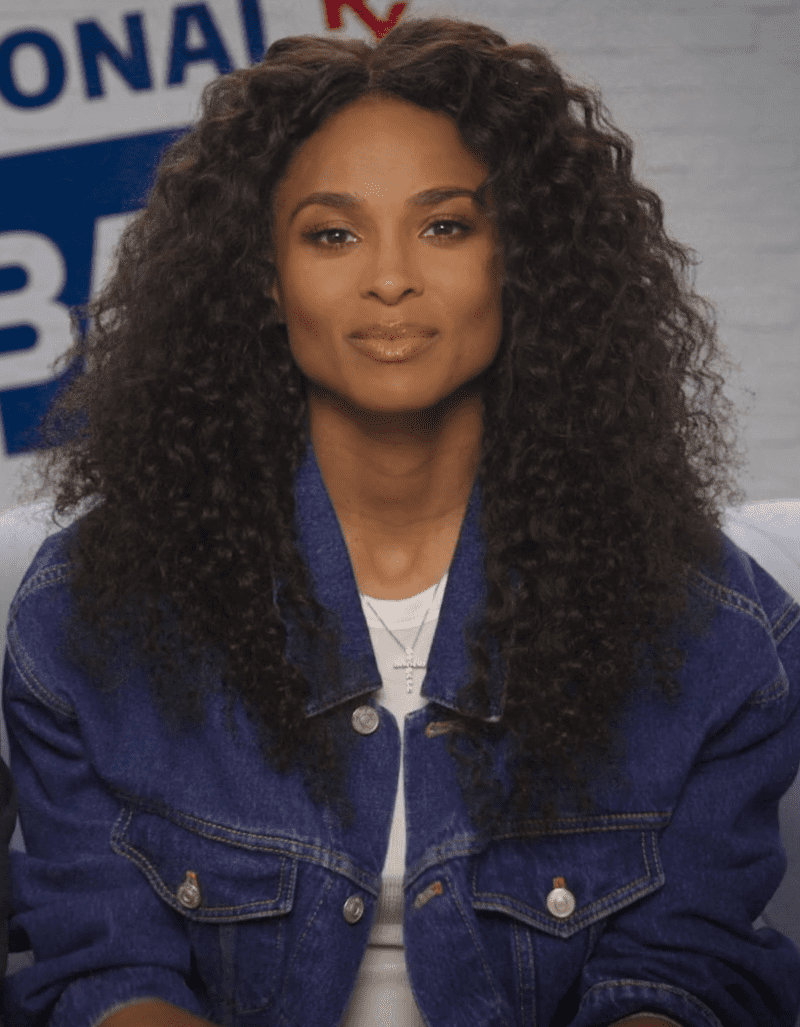 FROM WIKIPEDIA COMMONS
Ciara Princess Wilson[1] (/siˈɛərə/ see-AIR-ə; née Harris; born October 25, 1985) is an American singer, songwriter, businesswoman, dancer, model, and actress. She rose to prominence with her debut studio album Goodies (2004). The album spawned the single of the same name which topped the Billboard Hot 100 and the UK Singles Chart. Further singles from the album included "1, 2 Step" (featuring Missy Elliott) and "Oh" (featuring Ludacris), both of which peaked at number 2 in the United States. The album was certified triple platinum by the Recording Industry Association of America (RIAA) and garnered two nominations at the 48th Annual Grammy Awards. Ciara was also featured on Missy Elliott's "Lose Control" and Bow Wow's "Like You", both of which peaked at number three on the Billboard Hot 100.
Her second studio album, Ciara: The Evolution (2006), topped the Billboard 200 and spawned the top ten single "Get Up" (featuring Chamillionaire) and the top twenty singles "Promise" and "Like a Boy". Ciara's third studio album Fantasy Ride (2009), produced the international top-ten single "Love Sex Magic" (featuring Justin Timberlake), which received a Grammy Award nomination for Best Pop Collaboration with Vocals. Her fourth studio album Basic Instinct (2010) spawned the platinum single "Ride" (featuring Ludacris). After Basic Instinct underperformed commercially, Ciara signed a new record deal with Epic Records in 2011. Ciara's fifth studio album, Ciara (2013), peaked at number two on the Billboard 200 and spawned the double platinum single "Body Party".
Her sixth album, Jackie (2015), included the platinum single "I Bet". The following year, Ciara signed a modeling contract with IMG, became a Global Brand Ambassador for the cosmetics giant Revlon, and married quarterback Russell Wilson. Her seventh album, Beauty Marks (2019), included the platinum single "Level Up". In 2022, Ciara signed a new record deal with Republic Records and Uptown Records, in partnership with her label Beauty Marks Entertainment. Ciara's debut EP, CiCi, was released on August 18, 2023.
Ciara is also an actress, having appeared in All You've Got (2006), Mama, I Want to Sing! (2012), That's My Boy (2012), and The Game (2013). In March 2022, it was announced that Ciara had joined the cast of the 2023 remake of The Color Purple as Nettie. Ciara has received multiple accolades, including a Grammy Award, two BET Awards, the Woman of the Year award from Billboard Women in Music, two MTV Video Music Awards, seven Soul Train Awards, and thirteen Ascap Music Awards. As of 2019, Ciara's worldwide sales total over 45 million.
TODAY'S ALMANAC
Question of the Day
What is the weather proverb regarding crows and rain?
In the pages of our old Almanacs, we found this one: "Crow on the fence, rain will go hence. Crow on the ground, rain will come down."
Advice of the Day
Stand on your head underwater to cure a cold.
Home Hint of the Day
To avoid termite attacks, make sure that wooden siding and other wooden structural elements do not come into contact with the soil. A distance of 18 inches between soil and house parts is fairly standard today.
Word of the Day
Celestial sphere
An imaginary sphere projected into space that represents the entire sky, with an observer on Earth at its center. All celestial bodies other than Earth are imagined as being on its inside surface.
Puzzle of the Day
Why is there a difference of only two letters of the alphabet between an accepted and a rejected love?
One kisses his miss, and the other misses his kiss.
Died
Geoffrey Chaucer

 

(poet)

 

– 

Ariel Durant

 

(historian)

 

– 

Vincent Price

 

(actor)

 

– 

Sen. Paul Wellstone

 

(Minnesota congressman)

 

– 

Richard Harris

 

(actor)

 

– 

Nigel Davenport

 

(actor)

 

– 
Born
Johann Strauss, the Younger

 

(composer; The Blue Danube)

 

– 

Georges Bizet

 

(composer)

 

– 

John Francis Dodge

 

(manufacturer)

 

– 

Pablo Picasso

 

(Spanish painter )

 

– 

Minnie Pearl

 

(comedienne & singer)

 

– 

John Berryman

 

(poet)

 

– 

Marion Ross

 

(actress)

 

– 

Anne Tyler

 

(author)

 

– 

Ed Robertson

 

(musician)

 

– 

Pedro Martinez

 

(baseball pitcher)

 

– 

Katy Perry

 

(singer)

 

– 

Ciara

 

(singer)

 

– 
George III became King of Great Britain

– 

Leslie L. Curtis granted a U.S. patent for an air brush device

– 

S.S. Princess Sophia sank near Juneau, Alaska

– 

Carlsbad Caverns National Monument established in New Mexico

– 

Archibald J. Turner was granted a patent for a football shoulder pad

– 

Ken Jennings passed the $2 million mark on Jeopardy!, shattering his previous $1 million record set July 13, 2004

– 

Hideki Okajima of the Boston Red Sox became the first Japanese-born pitcher to play in a World Series game

– 
COURTESY www.almanac.com