By Stretch Jenkinson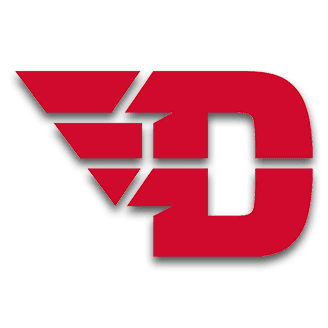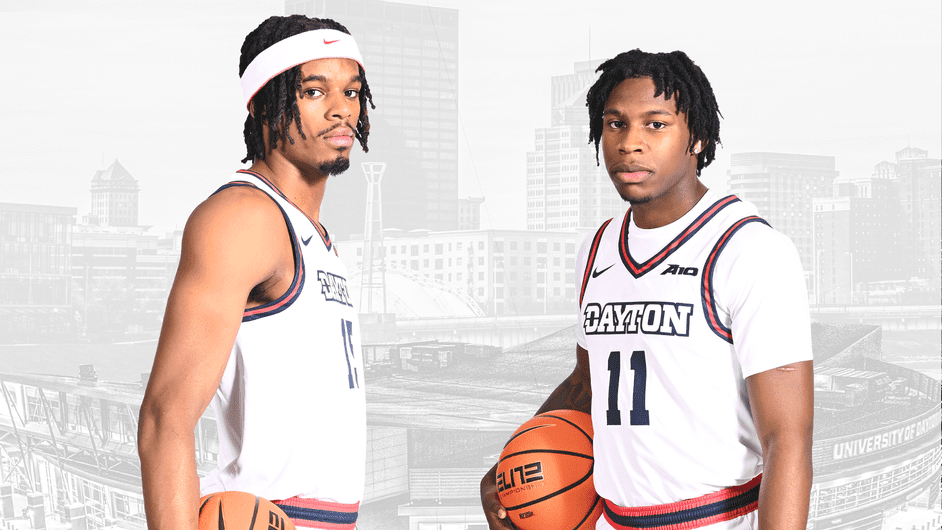 Juniors DaRon Holmes II & Malachi Smith Earn Preseason A-10 Honors For The Second Straight Year
ATLANTIC 10 2023-24 MBB PRESEASON AWARDS
https://daytonflyers.com/documents/2023/10/16/A-10_Preseason_Awards-Poll.pdf
DAYTON FLYERS PRESEASON BASKETBALL NOTES
https://daytonflyers.com/documents/2023/10/16/A-10_Media_Day_Final.pdf
BROOKLYN — University of Dayton junior forward DaRon Holmes II and junior point guard Malachi Smith have been selected Preseason All-Atlantic 10, according to a poll of the conference's head men's basketball coaches and selected media.
In the same announcement, the Flyers were picked to finish first in the league's preseason poll.   This news came at the A-10's Media Day held at the Barclays Center in Brooklyn, the site of the 2024 Atlantic 10 Men's Basketball Championship.
The Flyers received 370 out of a possible 400 voting points, with 20 first-place votes.  VCU was second with 321 voting points and St. Bonaventure third at 319.  Duquesne was fourth at 302.
Saint Joseph's, Saint Louis, Fordham, Loyola Chicago, George Washington, George Mason, Richmond, Davidson, Massachusetts, Rhode Island and La Salle rounded out the preseason predictions.
Holmes was named First Team Preseason All-Atlantic 10 and also to the Preseason A-10 All-Defensive Team just as he was a year ago.  The 6-10 forward from Goodyear, Ariz. was First Team All-A-10 and on the All-Defensive Team as well the Most Outstanding Player of the 2023 Men's Basketball Championship last season.
He led UD in scoring (18.4), and was second in rebounding (8.1.)  He was the only player in the A-10 to be in the top five in both.  He also led the A-10 in blocked shots (1.94).
Smith was named Second Team Preseason All-Atlantic 10.  A season ago, injuries to both ankles forced him to miss 15 games.  He started at point guard in 16 of the 19 games he did play in.  His 3.0 assist-to-turnover ratio would have led the A-10 and his 5.6 assists per game would have been third if he had played in enough games to qualify for league rankings.
The Bronx native had reconstructive surgery on both ankles in the off-season and returned to practice in September.
Dayton was 22-12 last season, and finished second in the Atlantic 10 in both the regular season and post-season championship.  The Flyers return three starters from that team, and added important pieces in four transfers and three freshmen for 2023-24.
COURTESY DAYTON MEDIA RELATIONS