By Danielle Daniels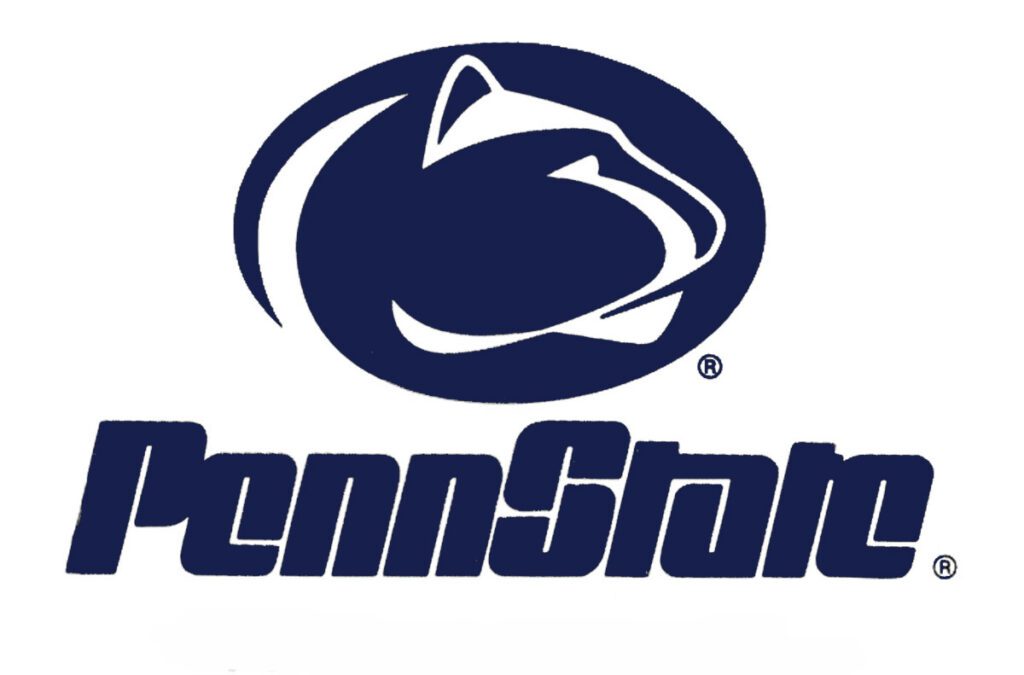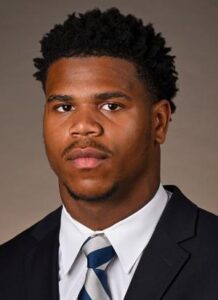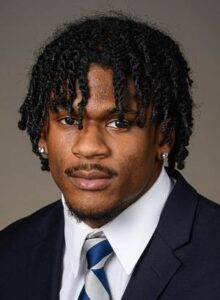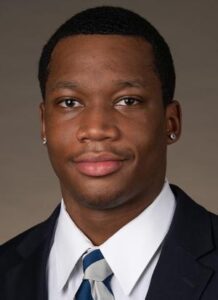 UNIVERSITY PARK, Pa. – Penn State sophomore linebacker Abdul Carter and junior linebacker Curtis Jacobs were tabbed to the Butkus Award watch list on Thursday, while junior cornerback Kalen King was named to the Paycom Jim Thorpe Award watch list.
The Butkus Award is annually given to the top linebacker in college football.
The Paycom Jim Thorpe Award is presented annually to the top defensive back in college football, based on performance on the field, athletic ability and character.
Abdul Carter · So. · LB · 6-3 · 250 · Philadelphia, Pa. · La Salle College HS
Also named to Bronko Nagurski Trophy and Lott IMPACT Trophy watch lists.
Appeared in 13 games, making six starts, in 2022.
Earned All-Big Ten second team honors from the media and third team honors from the coaches.
Claimed a spot on the ESPN.com, Pro Football Focus, On3 and 247Sports' True Freshman All-American Teams.
Tabbed an FWAA and College Football News Freshman All-American.
Was a finalist for the Maxwell Football Club's Shaun Alexander Freshman of the Year Award.
Tallied 56 tackles with 10.5 tackles for loss and 6.5 sacks.
Is one of two Penn State freshmen to record 10+ tackles for loss and 6+ sacks in a season, joining Defensive Ends Coach Deion Barnes.
Is one of eight linebackers (10 occasions) to post 10+ tackles for loss and 6+ sacks in a season at Penn State and the first since Dan Connor (15 TFL, 6.5 sacks in 2007).
Finished fourth in the Big Ten in sacks (6.5), tied sixth in forced fumbles (2) and tied 11th in tackles for loss.
Led Big Ten freshmen in sacks, tackles for loss and forced fumbles (2).
Among FBS freshmen, was third in tackles for loss and tied for third in sacks.
Tied for team lead with six tackles at Auburn, while adding a forced fumble and a sack.
Led team with seven tackles against Maryland, adding a sack, a forced fumble, a pass breakup and two quarterback hurries.
Set career highs in tackles for loss (3) and sacks (2) against Michigan State.
Curtis Jacobs · Jr. · LB · 6-1 · 238 · Glen Burnie, Md. · McDonogh School
Has appeared in 32 career games, making 23 starts.
Named All-Big Ten honorable mention by the coaches and media in 2022.
Tabbed All-Big Ten honorable mention by the media in 2021.
Earned the team's Bob Mitinger Memorial Ultimate Teammate Award, sharing the honor with tight end Brenton Strange.
Made 52 tackles with 7.5 tackles for loss, four sacks, two fumble recoveries, a forced fumble, two pass breakups and an interception, which he returned for a touchdown.
Tied for second in the Big Ten with two fumble recoveries.
Made three tackles and a sack at Auburn (9/17/22).
Recovered a fumble on a muffed punt, for his first career recovery, against Central Michigan (9/24/22).
Also recovered a fumble against Northwestern (10/1/22).
Notched a 47-yard pick-six at Michigan (10/15/22).
At Rutgers (11/19/22), tallied five tackles, two tackles for loss, a sack and a forced fumble.
Posted five tackles and a career-high two sacks in the Rose Bowl Game against Utah (1/2/23).
Kalen King · Jr. · CB · 5-11 · 191 · Detroit, Mich. · Cass Tech
Also named to the Bronko Nagurski Trophy and Lott IMPACT Trophy watch lists.
Has appeared in 26 career games, making 14 starts.
Was a second-team Al-American selection by the Walter Camp Football Foundation in 2022.
Selected third-team All-America by Pro Football Focus and honorable mention All-America by Phil Steele.
Earned third-team All-Big Ten honors from the coaches and media.
Garnered the team's Keystone Award, sharing with linebacker Abdul Carter and center Juice Scruggs.
Collected 30 tackles, three tackles for loss, 18 pass breakups, three interceptions, a forced fumble and a fumble recovery in 2022.
Led the Big Ten in passes defended (21) and pass breakups (18), finishing third in the nation in both.
Tied for eighth in the Big Ten in interceptions (3).
Helped Penn State to a nation-best 85 pass breakups.
Held opponents to a 40% completion percentage (23-of-57) and a 26.2 passer rating when targeted.
Earned the coaching staff's Defensive Player of the Week awards following the Central Michigan and Michigan State games.
Registered four pass breakups and forced and recovered a fumble against Central Michigan (9/24/22).
Tallied three pass breakups against Northwestern (10/1/22).
Secured first career interception in the third quarter at Indiana (11/5/22).
Broke up two passes against Maryland (11/12/22).
Set a career high with five pass breakups, and recorded an interception, against Michigan State (11/26/22).
Recorded an interception in the Rose Bowl Game against Utah (1/2/23).
Instituted in 1985, The Butkus Award is one of the elite individual honors, originally given each year to one player in college football: the most impactful linebacker in the game. An independent Butkus Award Selection Committee conducts the selection process each year. The committee is comprised of 51 experts, including professional, college, and high school scouts, and prominent sports journalists.
The Butkus Award semifinalists will be named on Oct. 30. The finalists for the honor will be released on Nov. 20. The winner will be announced on or before Dec. 6.
The award is named after the great Jim Thorpe, known as an outstanding all-around athlete. While Thorpe excelled as a running back, passer and kicker on the offensive side of the ball, he was a standout defensive back. In addition to his accomplishments on the football field, Thorpe played professional baseball and won Olympic gold medals in the decathlon and pentathlon.
The Oklahoma Sports Hall of Fame will select 15 Jim Thorpe Award semifinalists on Oct. 31. The three finalists will be announced on Nov. 28. The winner of the 2023 Jim Thorpe Award will be announced live on The Home Depot College Football Awards on Thursday, Dec. 7.
COURTESY PENN STATE COMMUNICATIONS