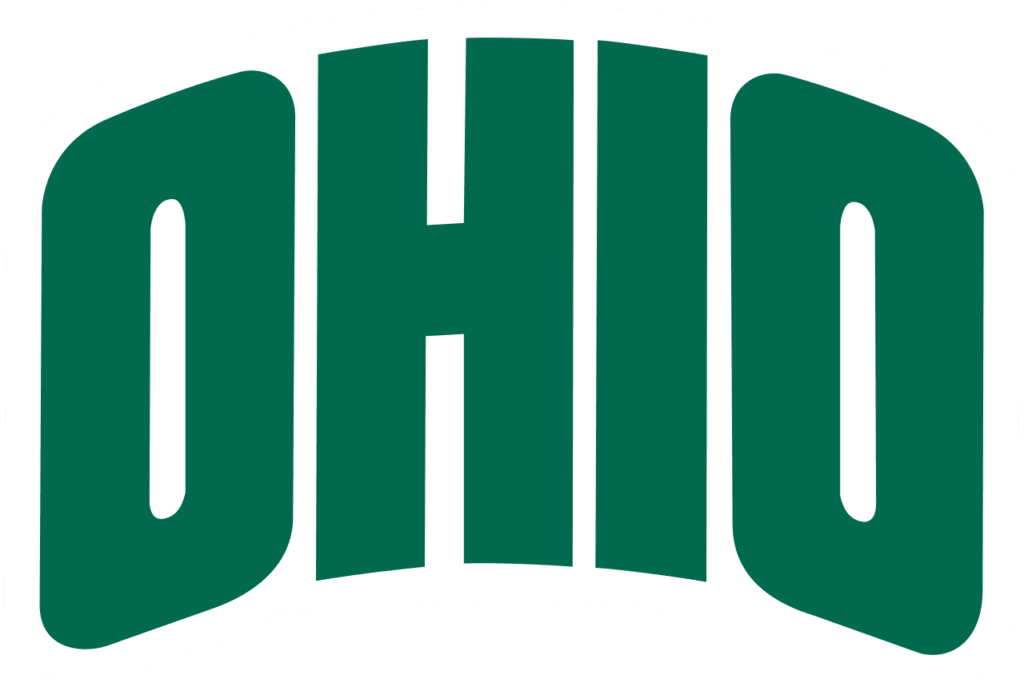 FOLLOW OHIO FOOTBALL: Facebook | Twitter | Instagram
ATHENS, Ohio — The Ohio football team (5-2, 2-1 MAC) returns to Athens to host the Western Michigan Broncos (2-5, 1-2 MAC) this Saturday (Oct. 21). Kickoff is set for 12 p.m. ET at Frank Solich Field at Peden Stadium. The game can be seen on CBSSN with Jason Knapp and Russ Tucker on the call.
The Bobcats' matchup can also be heard on the Ohio Sports Network from Learfield. Russ Eisenstein returns for his 16th season as the "Voice of the Bobcats" and will be joined by Ohio alum Rob Cornelius, who has been a part of the broadcasts for two decades.
SERIES HISTORY VS. WMU
The Bobcats have a record of 31-33-1 against the Broncos, meeting for the first time in 1939.
Western Michigan and Ohio last faced off on Oct. 15, 2022 in Kalamazoo. Highlighted by five interceptions, the Bobcats defeated the Broncos 33-14, marking their first victory on the road this season.
The Bobcats' opening drive ended with a rushing touchdown from Bangura. The Broncos evened the score the following drive and they entered the second quarter tied, 7-7.
With 12:59 remaining in the second quarter, Bangura recorded his second touchdown of the day, putting Ohio ahead by seven. A 26-yard field goal extended Ohio's lead, but Western Michigan answered with a 74-yard pass, closing the gap to just three points. With six seconds left in the half, a 55-yard field goal put Ohio ahead, 20-14.
After a scoreless third quarter, Ohio extended their lead with a 33-yard field goal with 13:48 remaining in the game. Rourke's rushing touchdown put the Bobcats ahead by 16 and a final field goal put the score at 33-14.
SCOUTING WMU
The Broncos are currently 2-5 on the season and 1-2 in MAC play, falling to Miami (Ohio) last week, 34-21. Saturday's matchup against the Bobcats marks their second conference road game of the season.
On the season, Western Michigan averages 24.86 points on 172.1 rushing yards and 205.29 passing yards per game.
Individually, running back Jalen Buckley leads the team on the ground, netting 618 rushing yards on 108 carries. So far this season, he's recorded five rushing touchdowns. Running back Zahir Abdus-Salaam also has five rushing touchdowns on the season.
In the air, quarterback Treyson Bourguet is 57-for-103, throwing four touchdowns and one interception in 713 yards over six games. Quarterback Jack Salopek has also played in six games for the Broncos and is currently 42-for-63 with two interceptions and one touchdown while Hayden Wolff is 43-for-64 with one interception and three touchdowns over three games.
Wide receiver Kenneth Womack currently has a team-best 35 receptions on 348 yards while wide receiver Anthony Sambucci leads the receivers with four receiving touchdowns.
Safety Tate Hallock has 52 tackles, highlighted by 32 solo stops, two interceptions and three pass breakups. Cornerback Aaron Wofford is right behind him, recording 44 total tackles and four pass breakups.
Kicker Palmer Domschke is currently 22-for-22 in PATs and 4-for-7 in field goals, with his longest clocking in at 49 yards. He's also recorded 33 kickoffs, cumulating 1,926 yards and 13 touchbacks.
LAST TIME OUT
The Ohio football team (5-2, 2-1 MAC) fell to the Northern Illinois, 23-13 in DeKalb last Saturday (Oct. 14).
After the Huskies struck first, a 27-yard field goal left Ohio trailing by four heading into the second quarter. Rourke scored the Bobcats' only touchdown of the day with 10:22 left in the half, wrapping up a 60-yard, 13-play drive with a one-yard run. Spetic's PAT gave the Bobcats a 10-7 lead. With seven seconds left in the second quarter, Spetic's 37-yard field goal extended Ohio's lead to six points and marked their final time scoring of the game.
One touchdown and three field goals from WMU put the final score at 23-13, solidifying Ohio's first conference loss of the season.
SCOUTING OHIO
Currently, the Bobcats are 5-2 overall and 2-1 in MAC play. They average 22.86 points on 137.3 rushing yards and 197.29 passing yards per game.
In the air, quarterback Kurtis Rourke is 98-for-155, throwing eight touchdowns in 1068 yards. He's also a threat on the ground and has net 151 yards on 32 carries.
Sam Wiglusz leads the receivers with 29 catches and two touchdowns in 285 yards. while Miles Cross has four touchdowns on 275 yards and 32 receptions. Tight end Will Kacmarek also has two touchdowns on the season.
On the ground, running back Sieh Bangura has 93 carries in 362 rushing yards, scoring his first two rushing touchdowns of the season against Kent State. Running back O'Shaan Allison has 282 yards on 89 carries with one touchdown.
Defensively, linebacker Bryce Houston leads the team, recording 70 tackles, eight tackles for loss and two interceptions on the season. Linebacker Keye Thompson has 38 tackles and one fumble recovery, which he returned for a touchdown against Bowling Green. With eight different defenders snagging interceptions so far this season, the Bobcats are second in the MAC.
Freshman kicker Gianni Spetic has made eight field goals off 11 attempts, with his longest being 40 yards. He is currently 17-for-17 in PATs.
2-0 IN MAC PLAY FOR THE FIRST TIME SINCE 2016
The last time Ohio opened MAC play 2-0, Athens hadn't met the Rourkes.
The 2016 Bobcats entered conference play 2-2, defeating Miami (Ohio) 17-7 for their first MAC victory of the season. The next week, they defeated Bowling Green, 30-24, not falling behind the Falcons once.
Eastern Michigan snapped their winning streak, taking the lead with 2:49 remaining in the third quarter and tacking on 14 more points in the fourth.
The 2016 squad made it to the MAC Championship, but were unable to catch Western Michigan, falling 29-23 in Detroit.
DOMINANT DEFENSE
With opponent offenses averaging just 235.7 yards per game, Ohio's defense is No. 4 in FBS football. They currently lead the MAC, allowing an average of only 13.4 points per game.
The Bobcats' defense was lights out in Boca Raton. As a team, they held the Owls to five rushing yards, averaging only 0.3 yards per attempt. The next week, they held Power 5 opponent Iowa State to just seven points, keeping them scoreless into the fourth quarter. Against Bowling Green, the defense held the Falcons to 206 yards, averaging only 3.8 yards per play.
During their Homecoming game, the Bobcats' defense held Kent State to 17 points on 228 yards of total offense.
Individually, graduate student linebacker Bryce Houston has recorded 70 total tackles. Averaging 10 tackles per game, Houston is currently third in the MAC and ranked 11th among FBS athletes.
To read the rest of this week's notes, click here.
COURTESY OHIO ATHLETIC COMMUNICATIONS