By Lydia Jane Allison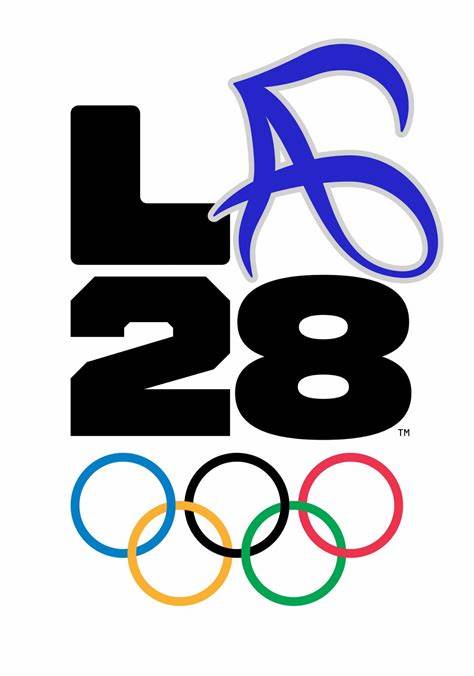 ​​International Federation of American Football (IFAF), National Football League (NFL) and USA Football welcome vote of the International Olympic Committee (IOC) Session
Paris, France; 16 October 2023: IFAF, the NFL and USA Football – the national governing body of American football in the United States – have joined forces to welcome today's vote of the IOC Session in Mumbai, India, which will see American football feature on the official program of the Olympic Games for the first time in history when flag football makes its debut appearance in Los Angeles 2028.
Today's decision follows prior recommendations by the IOC Executive Board, IOC Olympic Program​ Commission and Los Angeles 2028 Organizing Committee and concludes a two-year process of evaluation.
It comes after IFAF and the NFL formed Vision28 – a unique joint venture and partnership model – which places flag football at the heart of shared sport development goals globally.
Flag football – a short, fast, non-contact and gender-equal format, renowned as the most accessible and inclusive version of American football – is spearheading exceptional worldwide participation growth in American football, especially among women and girls.
An estimated 20 million in more than 100 countries currently play the discipline, which is growing in tandem with the exploding international popularity of the NFL, as America's favorite spectator sport continues to build on a global fanbase of 340 million.
This year will see 65 national representative teams participate in IFAF continental flag football competition, building towards the biggest-ever IFAF World Flag Football Championships to be held in Lahti, Finland in August 2024.
Pierre TROCHET, President of the International Federation of American Football, said:
"This is a huge moment for our sport and our global American football community. We are grateful to everyone who has played a part in what has been a truly collective journey – and a journey that will now continue in partnership with LA28, whom we thank for their vision and leadership.
"We are convinced that flag football will offer an exciting new dimension to the Games – uniting them, for the first time in history, with America's number one sport in its youngest, most accessible and inclusive format, which is already spearheading extraordinary growth, particularly among youth audiences, women and girls and in new countries worldwide. We have no doubt that inclusion in the Olympic Games will further accelerate this dynamic."
Diana FLORES, The World Games gold medalist and Chair of the IFAF Athletes' Committee, said:
"To compete in the Olympic Games is the ultimate dream of every athlete, and millions of flag football players around the world will go to sleep dreaming of Los Angeles 2028 tonight. I want to thank everyone who has made this possible – including all my fellow athletes and ambassadors who have played such a central role in driving the project forward.
 "Together, we are determined to use this incredible stage to showcase the best of flag football – its speed, athleticism and creativity, and also its power to transform lives and include new communities in sports. As an athlete community, we are proud to be leading the way, but our goal must be to use this opportunity to inspire, lift up and empower a new generation around the world."
Roger GOODELL, National Football League Commissioner, said:
"Congratulations to the International Federation of American Football on this landmark achievement for flag football and the global community that loves and plays our game.
"It's a tremendous honor for any athlete to represent their country at the Olympics. We have no doubt that this decision will inspire millions of young people around the world to play this game in the years ahead. 
 "The NFL is committed to working together to strengthen flag football's place in the Olympic movement long term, and we look forward to continuing this exciting journey with IFAF, the LA28 Organizing Committee, the International Olympic Committee and USA Football."
Scott HALLENBECK, CEO of USA Football and IFAF Vice President, said:
"Today is a momentous day for American football. We are incredibly thankful to the IOC and LA28 Organizing Committee for recognizing flag football as a sport worthy of inclusion in the Olympic Games, and we share our excitement and celebrate this historic occasion with the millions of flag football players across our country.
"The decision to add flag football to the 2028 Summer Olympic program in Los Angeles is an acknowledgment of the sport's tremendous international growth and appeal as a fast, exciting and competitive sport.
"USA Football works tirelessly to support the sport's exponential growth at all levels by encouraging the creation of more pathways to play, and inclusion in the Olympic Games will have a transformative impact on our sport – from the grassroots level to our elite US National Teams.
"As the governing body of American Football in the United States, we are committed to continuing to work closely with IFAF, the USOPC and the NFL as we pursue our collective efforts to grow the game for current and future generations."
COURTESY NFLmedia.com