By Danielle Daniels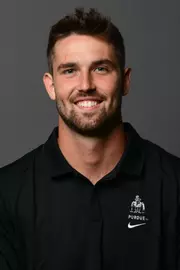 The 2023 award winner will be presented the Golden Arm Award trophy. The namesake of the Golden Arm Award has a storied history. Johnny Unitas was an 18-year veteran of the NFL, joining the Baltimore Colts in 1958. His career passing figures include 2,830 pass completions for 40,239 yards, 290 touchdowns and throwing a touchdown pass in 47 consecutive games.
The first priority for new Purdue head coach Ryan Walters, Card was tabbed the nation's No. 1 transfer QB by Mike Farrell Sports. After transferring from Texas, Card went through spring ball with the Boilermakers and emerged as Purdue's top quarterback heading into the 2023 campaign. The Austin, Texas, native spent three seasons with the Longhorns, playing in 22 games and including five appearances as starting quarterback.
Last season, Card threw for 928 yards and six touchdowns over 12 games and a trio of starts. He guided Texas to a 38-20 victory over West Virginia, going 21-for-27 for a career-high 303 yards and three touchdowns. Card nearly helped the Longhorns upset No. 1 Alabama, coming off the bench at the end of the first quarter in a one-point loss.
COURTESY PURDUE ATHLETIC COMMUNICATIONS