By Danielle Daniels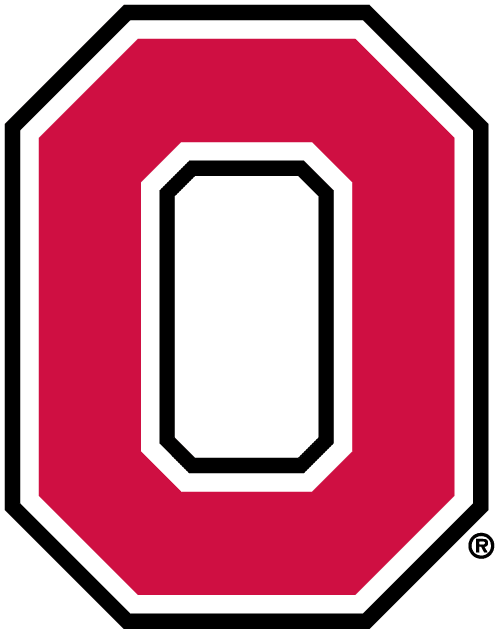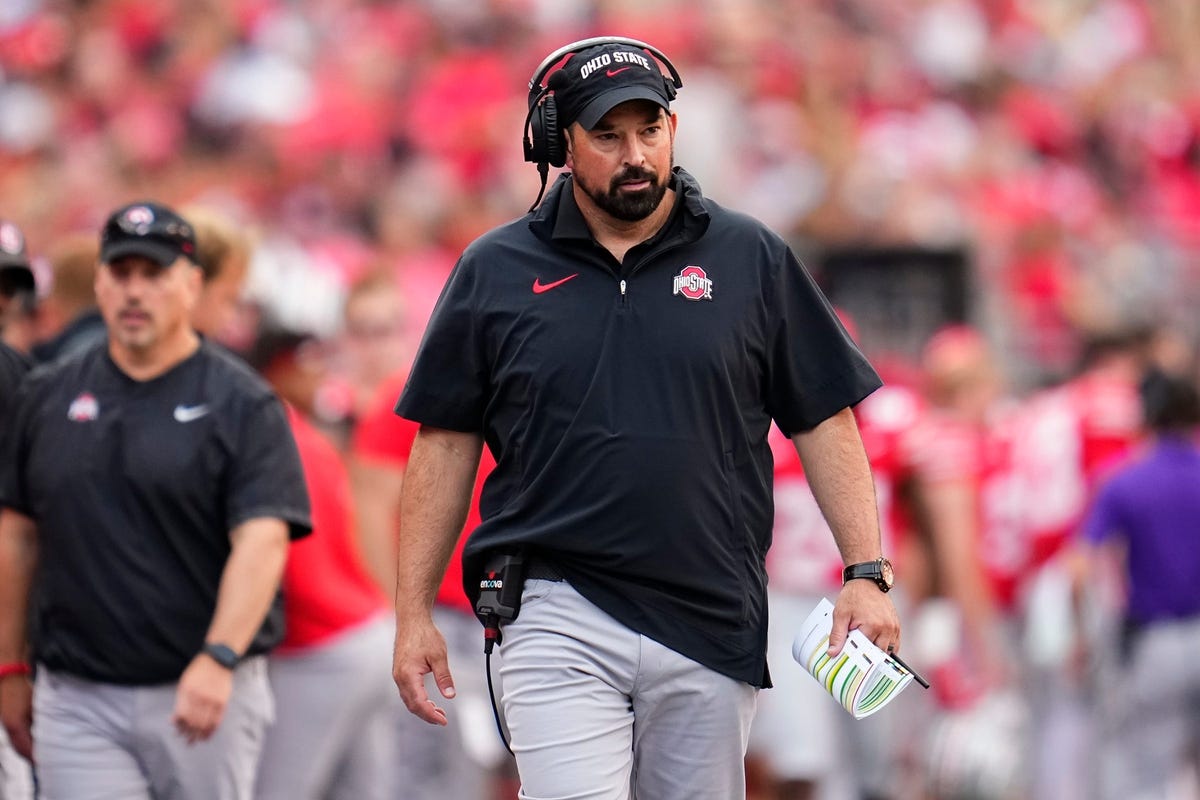 Ryan Day OSU HC 10 10 2023 Purdue Week Preview Game 6.mp3
Ryan Day OSU HC 10 10 2023 Purdue Week Preview B Game 6.mp3
COLUMBUS, Ohio – Ohio State, 5-0 and 2-0 in the Big Ten East, returns to Ross-Ade Stadium, where it has only a .590 winning pct. (13 wins; 9 losses), for a noon game Saturday against the Purdue Boilermakers (2-4 and 1-1 in the Big Ten West).
First and Ten
The game will be streamed exclusively on NBCUniversal's Peacock streaming service.
Since the 2000 season, Ohio State is just 3-5 at Ross-Ade, including an upsetting, 49-20, loss in its last visit, in 2018, that was the only blemish on a 13-1 season that included a Big Ten championship game win over Northwestern and a Rose Bowl win over Washington.
The initial CFP Playoff poll debuted 10 days after the 2018 Purdue loss. Ohio State was 10th and could only climb to sixth in the poll and missed the playoffs in Urban Meyer's final season.
Ohio State has since been to three of the last four CFP Playoffs under Ryan Day, the only team in the country to do so.
Day's teams are 33-0 vs. unranked opponents with his program's six losses to teams ranked Nos. 3, 1, 12, 5, 3 and 1, respectively.
Day's teams were the 2019 and 2020 Big Ten champions and are 33-2 vs. Big Ten competition.
Numbers to Know
50: Head coach Ryan Day has reached 50 career victories in 56 games. He is the second-fastest to 50 wins in Ohio State coaching history, trailing only Urban Meyer, who won 50 times in his first 54 games.
71-6: Ohio State has the best conference record – 71-6 – nationally since 2014, the first year of the current Big Ten divisional format. Purdue handed Ohio State one of those losses, 49-20, in 2018 in West Lafayette. 
1:36: Brent Musburger's memorable "Holy Buckeye" call occurred Nov. 9, 2002, at Ross-Ade after Craig Krenzel and Michael Jenkins saved the championship season with a 37-yard TD hookup with 1:36 left to play.
315: The game will be Ohio State's first exclusively "streamed" broadcast and the first not to be televised live via a traditional network in 315 games, or since the 1996 tape-delayed (CBS) game at Minnesota.
Let's Peacock!
NBCUniversal's Peacock is a part of the Big Ten Conference's media rights agreement through the 2029-30 season.
The agreement calls for eight regular season Big Ten football games annually and Big Ten regular season men's (47) and women's (30) basketball games.
Buckeye and Boilermaker History
While Ohio State holds a 40-15-2 edge in the all-time series vs. Purdue, trips to West Lafayette have been anything but easy in the Buckeyes' recent history.
Ohio State is 1-3 in its last four trips to Ross-Ade Stadium with losses in 2018, 2011 and 2009.
The two teams did not play last season; in their last meeting two seasons ago, Ohio State jumped out to a 45-17 halftime lead and won 59-31 at Ohio Stadium.
Ohio State and Purdue will play again next year in Columbus.
Scouting Purdue
Purdue comes into Saturday's game with a 2-4 record and 1-2 mark in Big Ten play following a 20-14 setback last Saturday at Iowa.
The Boilermakers are under first-year head coach Ryan Walters, who served as Illinois' defensive coordinator last season.
Purdue's offense is directed by quarterback Hudson Card, who spent three seasons at Texas before transferring to Purdue this offseason. His 1,491 passing yards through six games ranks second in the Big Ten behind only Taulia Tagovailoa of Maryland.
Defensive back Dillon Thieneman is the Big Ten leader in solo tackles with 41 and was named the Big Ten Freshman of the Week on Monday after a seven-tackle, one-interception showing at Iowa last weekend.
Thieneman is the only freshman in the country with three or more interceptions this season.
Team Defense
Ohio State is eighth nationally in total defense allowing 264.8 yards per game. Penn State and Michigan are also outstanding defensively: ranking Nos. 1 and 3, respectively.
Ohio State is allowing just 158.4 passing yards per game (6th nationally) and just 10.2 points (3rd).
COURTESY OHIO STATE ATHLETIC COMMUNICATIONS