By Lady Williamson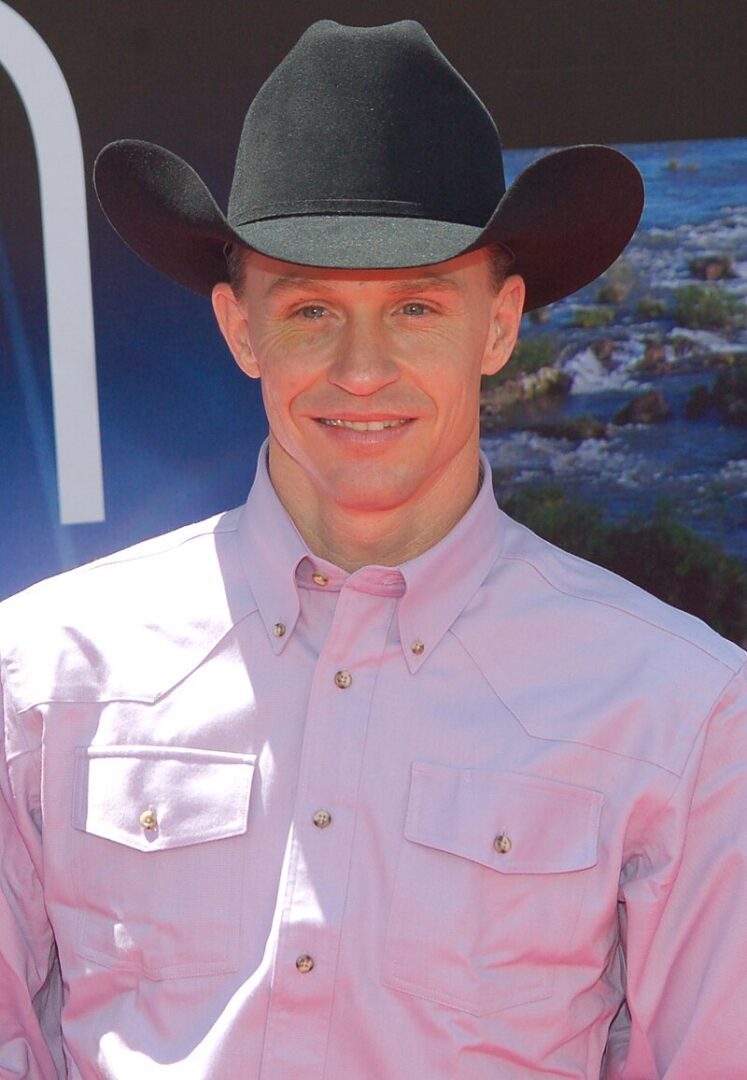 FROM WIKIPEDIA COMMONS
Ty Monroe Murray (born October 11, 1969), is an American nine-time World Champion professional rodeo cowboy. He was one of the top rodeo contestants in the world from the late 1980s to early 2000s. He is one of the co-founders and a board adviser of the Professional Bull Riders (PBR). From 2005 to 2020, he was also a regular color commentator for several televised PBR events.
In 2023, Murray was ranked No. 11 on the list of the top 30 bull riders in PBR history.
Murray has been married twice. The first was the singer Jewel whom he married in 2008; they divorced in 2014. The second is Paige Duke, whom he married in 2017.
In 1999 Murray met singer/songwriter Jewel at the National Western Stock Show and Rodeo in Denver, Colorado. It was just sheer chance that Ty was the one who got her tickets to the sold-out event through a mutual acquaintance. Her full name is Jewel Kilcher. She is the daughter of Atz Kilcher, an Alaskan all-around cowboy, so she grew up riding horses and competing in local rodeos. She and Ty conducted their relationship by telephone for the first nine months, while they were on the road touring separately.
On August 7, 2008, Murray and Jewel eloped to the Bahamas. Murray, 38, and Kilcher, 34, had been together for a decade when they decided to get married. There was no previous engagement announcement.
On July 2, 2014, Jewel announced on her blog that she and her husband Ty Murray had decided to get a divorce. She further elaborated that they had been engaged in a difficult but thoughtful separation.
Murray and Jewel have a son, Kase Townes Murray, born on July 11, 2011. He is 12 years old.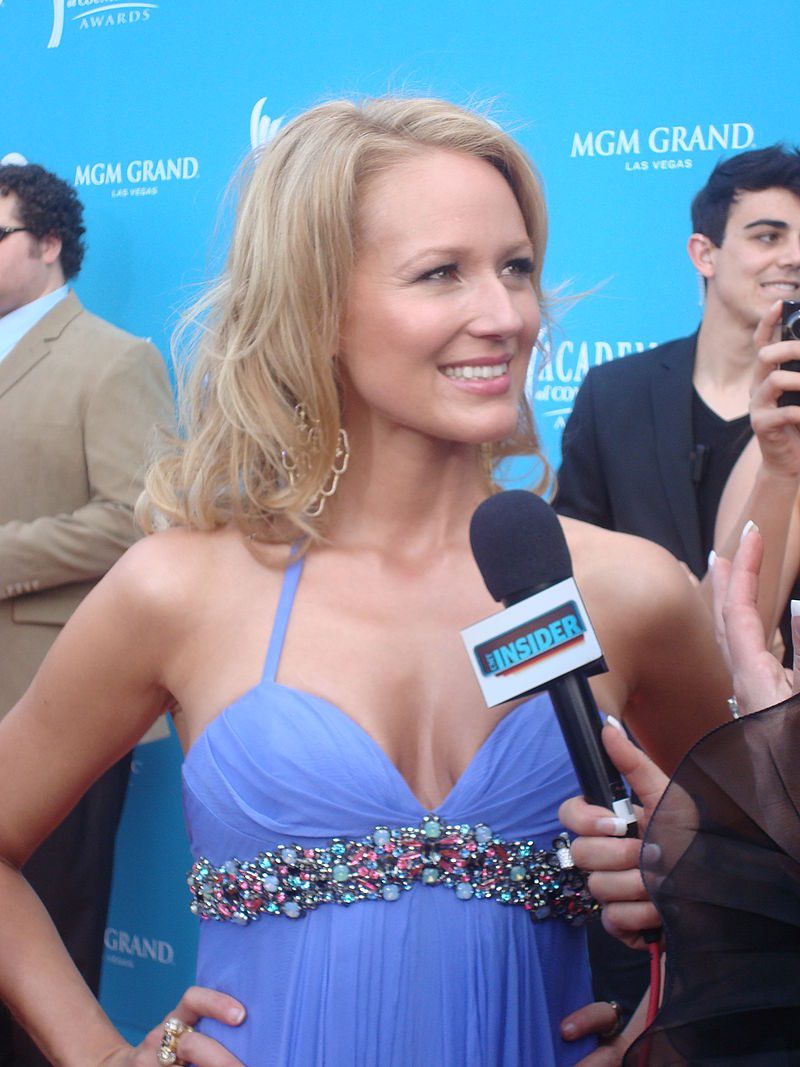 TODAY'S ALMANAC
Question of the Day
How can I get makeup, including lipstick and face powder, out of rugs and off painted walls?
You can remove lipstick, makeup, and other greasy substances by using vegetable oil, shortening, or petroleum jelly. Cover the stain with the oil, let it sit for five to ten minutes, and then wash with warm, soapy water. Make sure to remove all the oil, or you'll have a different stain to deal with. Hair spray also works as a solvent to remove lipstick and makeup stains. Spray it on, let it sit for a minute, and blot up the stain. If you don't have hair spray, try alcohol, nail polish remover, or even cold cream.
Advice of the Day
The giving of love is an education in itself. —Eleanor Roosevelt
Home Hint of the Day
To remove marks on porcelain, mix a thick paste of hydrogen peroxide, Bon Ami (or other scratchless cleanser), and a pinch of cream of tartar. Cover the stains with the paste and let sit for 30 minutes. Rub off with a plastic dish pad, then rinse. Repeat as needed.
Word of the Day
Moon rides High/runs Low
The Moon is highest above or farthest below the celestial equator.
Puzzle of the Day
Why is it hard to have a conversation with a goat around?
Born
Johannes Fleischer

 

(botanist)

 

– 

Sir George Williams

 

(founder of the YMCA)

 

– 

Henry John Heinz

 

(manufacturer)

 

– 

Mary Isabella Drever Macleod

 

(pioneer)

 

– 

Eleanor Roosevelt

 

(U.S. First Lady)

 

– 

Charles Revson

 

(founder of Revlon)

 

– 

Jerome Robbins

 

(ballet dancer)

 

– 

Elmore Leonard

 

(novelist)

 

– 

Daryl Hall

 

(musician)

 

– 

Joan Cusack

 

(actress)

 

– 

Ty Murray

 

(professional cowboy)

 

– 

Michelle Trachtenberg

 

(actress)

 

– 

Michelle Wie

 

(golfer)

 

– 
Died
Meriwether Lewis

 

(explorer)

 

– 

Chico Marx

 

(comedian)

 

– 

Jean Cocteau

 

(writer)

 

– 

Red Foxx

 

(actor)

 

– 

Richard Denning

 

(actor)

 

– 

Neal Hefti

 

(composer)

 

– 

Angela Lansbury

 

((actress) )

 

– 
Events
Historic Bartram's Garden began

– 

Juliana, the first steam-powered ferry in the U.S., began service between NYC and Hoboken, NJ

– 

At the age of 21, Thomas Edison completed his first invention and filed for a patent. It was an electric machine to count votes quickly, but Congress did not buy it

– 

Premiere of Professor Quiz, first radio quiz show in U.S. to give away cash prizes

– 

Columbia Broadcasting System (CBS) received authorization from the FCC to begin transmission of color television broadcasts

– 

US Air Force Major Robert M. White flies an X-15 rocket plane to a height of 217,000 feet, a record for winged, man-controlled aircraft

– 

Michael Gallen set a world record by eating 63 bananas in 10 minutes

– 

Saturday Night Live premiered

– 

19-pound, 2-ounce weakfish was caught near Jones Beach, Long Island, New York

– 

Space Shuttle astronaut, Kathy Sullivan, became the first American woman to walk in space

– 

U.S. President Jimmy Carter received the Nobel Peace Prize

– 
Weather
Flash floods occurred in Oklahoma and Texas

– 
COURTESY www.almanac.com