By Brenda June Temple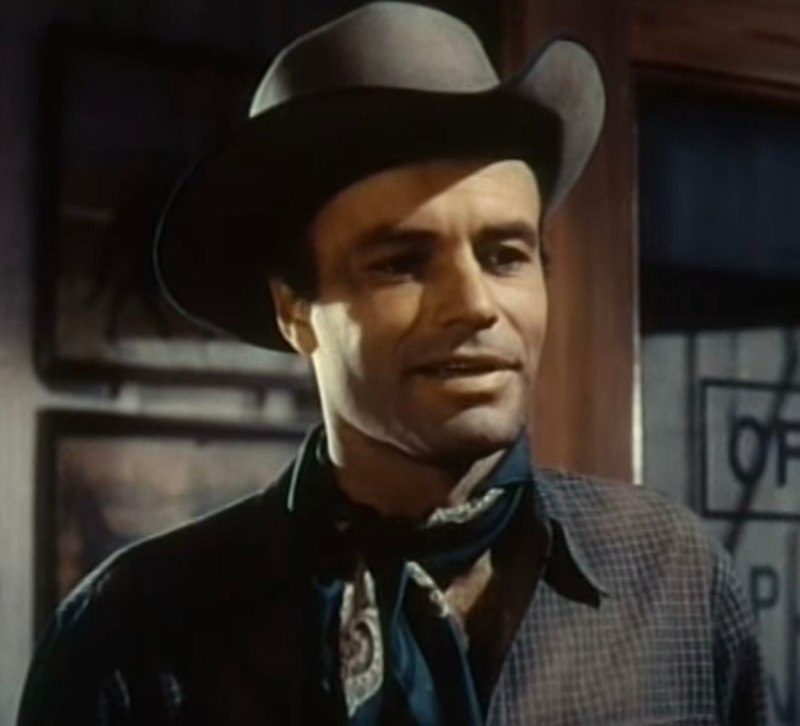 FROM WIKIPEDIA COMMONS
Robert House Peters Jr. (January 12, 1916 – October 1, 2008) was an American character actor most noted for his roles in 1950s B movies and westerns. He is perhaps best remembered as the face and body of Mr. Clean in the Procter and Gamble cleaning product commercials of the era.
Mr. Clean made his television commercial debut in 1958.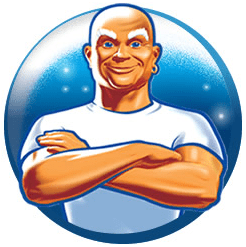 TODAY'S ALMANAC
Question of the Day
Do blackberry plants need full sun, and what would they like that I can add to the ground to amend the soil?
Blackberries need full sun for good production. They aren't particularly fussy about soil, provided that it is well drained. Manure or compost mixed into the soil may be all the nutrition that they need. Add lime, if needed, to bring soil pH up to 5.5–7.5. A light layer of organic mulch will keep the soil moisture even. —Gardening experts George and Becky Lohmiller, Hancock, New Hampshire
Advice of the Day
When the donkey blows his horn, 'Tis time to house your hay and corn.
Home Hint of the Day
If soft chewing gum is stuck in fabric, harden it before you try to remove it by placing the item in a plastic bag and putting it in your freezer. Then scrape off the residue and remove any leftover grease stain with dishwashing liquid or lighter fluid.
Word of the Day
Right ascension
The celestial longitude of an object in the sky, measured eastward along the celestial equator in hours of time from the vernal equinox; analogous to longitude on Earth.
Puzzle of the Day
What kind of dog does a vampire have?
Born
Henry III of England

 

– 

James Lawrence

 

(U.S. naval captain)

 

– 

William Boeing

 

(airplane manufacturer)

 

– 

Faith Baldwin

 

(author)

 

– 

Vladimir Horowitz

 

(pianist)

 

– 

Rudy Bond

 

(actor)

 

– 

Walter Matthau

 

(actor)

 

– 

Jimmy Carter

 

(39th U.S. president)

 

– 

William Rehnquist

 

(Chief Justice of the U.S. Supreme Court)

 

– 

Tom Bosley

 

(actor)

 

– 

Sir Richard Harris

 

(actor)

 

– 

Julie Andrews

 

(actress)

 

– 

Mark McGwire

 

(baseball player)

 

– 

Kevin Griffin

 

(musician)

 

– 

Rosanna Tomiuk

 

(water polo player/coach)

 

– 
Died
E. B. White

 

(author)

 

– 

Margaret Gorman Cahill

 

(first Miss America)

 

– 

Walter Annenberg

 

(launched TV Guide magazine and ambassador to Britain)

 

– 

Joyce Jillson

 

(astrologer)

 

– 

George Grizzard

 

(actor)

 

– 

House Peters Jr.

 

(actor; the original Mr. Clean"")

 

– 

Nick Reynolds

 

(founding member of the Kingston Trio)

 

– 

Tom Clancy

 

(author)

 

– 
Events
The first agricultural fair in the U.S. was held in Pittsfield, MA

– 

Maria Mitchell discovered comet Mitchell 1847VI

– 

Game 1 in the first World Series played. Boston's Cy Young threw the first pitch.

– 

Henry Ford's Model T automobile was introduced at a price of $850

– 

Sea Gull Monument was unveiled in Salt Lake City, Utah

– 

Pilot Lt. George Gorman pursued UFO over Fargo, North Dakota

– 

The Honeymooners makes its TV debut

– 

National Aeronautics and Space Administration (NASA) founded

– 

Johnny Carson first hosted The Tonight Show

– 

Walt Disney World opened in Orlando, Florida

– 

Panama gained sovereignty over Canal, in adherence to treaty provisions

– 
Weather
Pilot Lt. George Gorman pursued a UFO over Fargo, North Dakota. The official explanation later stated that what he chased was a weather balloon – but many people remain unconvinced.

– 

Topeka, Kansas, had a low temperature of 32 degrees F

– 
COURTESY www.almanac.com