By Lydia Jane Allison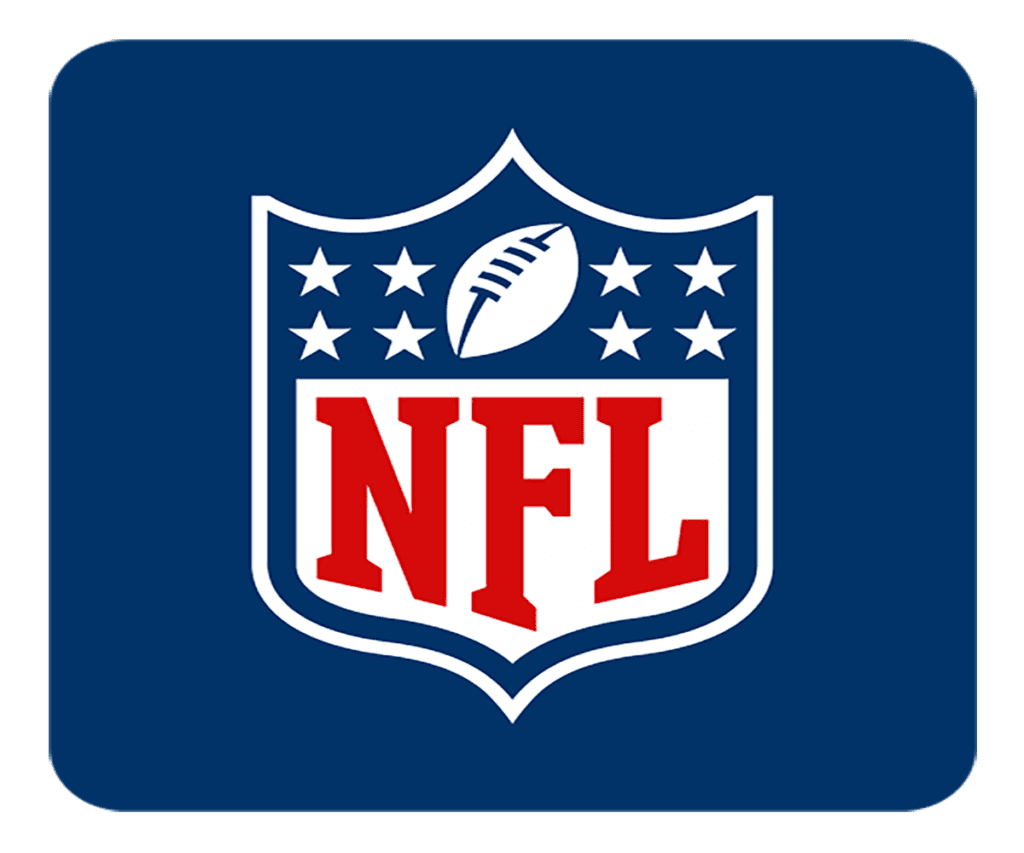 As a baby, TANK DELL got his nickname from his mom. Her son had a head reminiscent of a front-line offensive ground weapon.
Last week, Dell introduced himself to the National Football League as Houston's front-line offensive air weapon.
The rookie third-round selection caught five passes for 145 yards and a touchdown in an impressive road victory. His rookie quarterback, No. 2 overall selection C.J. STROUD, is only the third player ever to reach 900 passing yards over his first three NFL games. The next player drafted, No. 3 overall selection WILL ANDERSON, became the first Texans rookie to block a field goal since J.J. WATT in 2011.
Houston's center, sixth-round rookie JARRETT PATTERSON, has helped give Stroud time in the pocket, while linebacker HENRY TO'OTO'O – a fifth-round selection – leads the team with 20 tackles. Even the Texans' punter and holder, undrafted free agent TY ZENTNER, made key contributions in last week's win.
"I don't care where you were drafted, how we acquired you," said rookie head coach DEMECO RYANS. "Are you playing football the right way – the Texans brand of football? If you play that, then you'll play for us."
Ryans, the 2006 NFL Defensive Rookie of the Year, knows all about playing football the right way.
Miami's DE'VON ACHANE knows all about speed. In the Dolphins' 70-20 win last week, the rookie third-round selection became just the second NFL player ever – and the first since John F. Kennedy was President – with 200 rushing yards, two rushing touchdowns and two touchdown receptions in a game.
In Philadelphia, JALEN CARTER and NOLAN SMITH know all about championships, having won consecutive national titles at Georgia. Now, as key pillars in Philadelphia's front seven, the rookies are literally big reasons the undefeated Eagles are leading the NFL in rushing defense (48.3 yards allowed per game) and are tied for the league lead with four fumble recoveries.
Rookies all over the NFL are abundant and explosive. And look out, because as the NFL enters October, the lights have come on and the game is starting to slow down.
The Starting 11 entering Week 4…
DOLPHINS, BILLS ON COLLISION COURSE: Fresh off one of the most prolific offensive performances in NFL history,MIAMI (3-0) is seeking its first 4-0 start since 1995. Standing in the way is one of the league's most complete teams, BUFFALO (2-1), and the NFL's toughest place to win, Highmark Stadium. Since 2020, the Bills own the NFL's best home record (25-6, .806), including the postseason.
Sunday's game (1:00 PM ET, CBS) is only the third time in the last 37 seasons (1987-2023) that two teams will face off the week after each won by 34-or-more points (Kansas City topped Denver, 30-23, in Week 8, 2018; Pittsburgh defeated Cincinnati, 33-20, in Week 14, 2015).
Miami (43.3 points per game) and Buffalo (30.3) are the NFL's top two teams in scoring this season. The Dolphins' 130 points are the second most by a team in its first three games of a season in NFL history, trailing only the 1968 DALLAS COWBOYS (132).
When the Dolphins have the ball on Sunday, the NFL's top offense (550.3 yards per game) will face the league's No. 2 defense (Buffalo has allowed just 253.0 yards per game). Miami's 1,651 yards of total offense are the most by a team in its first three games of a season in NFL history.
Since the Bills selected quarterback JOSH ALLEN seventh overall in the 2018 NFL Draft, Buffalo is 9-2 against Miami, including the postseason, having won nine of its last 10 against the Dolphins. Allen has started each of those 11 games and completed 250 of 395 attempts (63.3 percent) for 3,036 yards and 30 touchdowns with seven interceptions for a 104.8 rating.
Since the Dolphins hired MIKE MCDANIEL as head coach prior to the 2022 season, quarterback TUA TAGOVAILOA leads the NFL in passer rating (108.8). Last week, the Dolphins recorded 726 total yards of offense and became the fourth team in NFL history, including the postseason, to reach 70 points in a game, the first in 57 years. Miami is the second team in NFL history, including the postseason, to record 700 yards of total offense in a game, joining the LOS ANGELES RAMS (735), Sept. 28, 1951.
Dolphins running back RAHEEM MOSTERT leads the NFL in 2023 with six rushing touchdowns, while wide receiver TYREEK HILL ranks first with four touchdown receptions.
This year, the Bills lead NFL with nine takeaways and seven interceptions. They're also tied for second in the league with 12 sacks. Last week, Buffalo became the first team with nine sacks and four interceptions in a game since the Cowboys on Sept. 29, 1985.
NUMBER OF THE WEEK – 18: The number of receptions this season by Lions rookie tight endSAM LAPORTA, surpassing former Packers Pro Bowler KEITH JACKSON (17 in 1988) for the most by a tight end in his first three career games in NFL history. LaPorta, who caught eight passes for 84 yards and one touchdown last week, is the first rookie tight end in league annals with at least five receptions in each of his first three career games. He enters Week 4 leading all NFL tight ends with 186 receiving yards.
DETROIT (2-1) and GREEN BAY (2-1) kick off Week 4 on Thursday Night Football at Lambeau Field (8:15 PM ET, Prime Video). The Lions are bidding for their best start since they opened 3-1 in 2017.
Since Green Bay hired MATT LAFLEUR as head coach in 2019, the Packers own the NFL's best record in games decided by three points or less: 11-4 (.733). Two of Green Bay's three games this season have been decided by one point. Last week, the Packers trailed 17-0 entering the fourth quarter but stormed back to claim an 18-17 victory. Green Bay became the third team since 2000 to be shut out through three quarters and overcome a deficit of 17-or-more points in the fourth quarter to win.
The Lions and Packers share one of the league's streakiest series. One team has swept the season series in six of the last seven years. The clubs have split their meetings only once in that span, in 2021. Detroit enters having won its last three over the Packers, including the 2022 season finale in Green Bay.
TO WEMBLEY, INFINITY, AND BEYOND: The NFL returns to London this week when theJACKSONVILLE JAGUARS (1-2) host the ATLANTA FALCONS (2-1) at Wembley Stadium (9:30 AM ET, ESPN+). Sunday's matchup is the first of three straight weeks of London games and also marks the NFL's 25th regular-season contest at Wembley, since the Giants defeated the Dolphins, 13-10, on Oct. 28, 2007. It's the 10th franchise trip to London for Jacksonville, which will remain in the city to play a second London contest in Week 5 against Buffalo at Tottenham Hotspur Stadium. Sunday also is Atlanta's fourth regular-season game outside the United States. The Falcons are 1-1 all-time in London and 1-0 in Toronto, Canada.
SPOTLIGHT – INDIVIDUAL MATCHUP: A pair of Pro Bowlers, centerCREED HUMPHREY and defensive lineman QUINNEN WILLIAMS, are expected to face off when KANSAS CITY (2-1) visits the NEW YORK JETS (1-2) on Sunday Night Football (8:20 PM ET, NBC).
Since the beginning of 2022, the Jets' defense leads the NFL in fewest yards allowed per play (4.83). In that same span, Kansas City's offense ranks second in the league with 6.33 yards per play, trailing Miami (6.51).
Three University of Cincinnati products – Kansas City tight end TRAVIS KELCE and starting safety BRYAN COOK, and Jets cornerback SAUCE GARDNER – will be in action on Sunday. Last season, Kelce became the first tight end in NFL history with seven career seasons (2016-22) of at least 1,000 receiving yards. Cook has started every game for the Chiefs this season. And Gardner, who led all NFL players last season with 20 passes defensed, earned the league's Defensive Rookie of the Year honors. Both Cook (62nd overall) and Gardner (fourth overall) were selected in the 2022 NFL Draft.
SPOTLIGHT – TEAM MATCHUP: No NFL defense through three weeks has been as impressive asCLEVELAND (2-1), which leads the league in both fewest yards allowed per game (163.7) and fewest points allowed per game (10.7). That unit gets a formidable test at home against BALTIMORE (2-1) on Sunday (1:00 PM ET, CBS).
The Browns have allowed opponents to enter the red zone on only two possessions this season, with no touchdowns. Baltimore, meanwhile, ranks fifth in red-zone offense (72.7 percent) and second in third-down efficiency (51.1 percent).
Since 2021, Cleveland defensive end MYLES GARRETT leads the NFL with 36.5 sacks. During that time, the Browns are 9-2 when Garrett records at least 1.5 sacks in a game.
Ravens quarterback LAMAR JACKSON has averaged 6.4 yards per carry since the beginning of his MVP season in 2019. That's the best mark in the NFL in that span with a minimum of 275 attempts.
Cleveland bids for its third 3-1 start in four seasons under head coach KEVIN STEFANSKI, whose Browns also opened 3-1 in 2020 and 2021. Prior to that season, the team had not started a season 3-1 or better since 2001.
STREAK SPEAK:SAN FRANCISCO (3-0) looks for its 14th straight regular-season win this week, entering with the NFL's longest active winning streak. When the 49ers host ARIZONA (1-2) on Sunday (4:25 PM ET, FOX), San Francisco also will bid for its 10th consecutive home win (including the postseason), and 15th Levi's Stadium win over its last 16 home games.
Under KYLE SHANAHAN, the 49ers are 35-4 (.897) when scoring 30-or-more points, including the postseason. They've scored 30 in each of their three games this season.
Since Week 14 of last season, when quarterback BROCK PURDY made his first NFL start, the 49ers own the NFL's best record (8-0) and top takeaway margin (plus-13), having committed a league-low four turnovers.
Sunday's game features two of the NFL's top four rushing leaders, including Arizona running back JAMES CONNER, who ranks fourth with 266 yards. In last week's win, Conner posted 116 scrimmage yards (98 rushing, 18 receiving) and a rushing touchdown. The 49ers' CHRISTIAN MCCAFFREY leads the league with 353 rushing yards.
Since the beginning of 2019, the 49ers have had three defensive coordinators: ROBERT SALEH, DEMECO RYANS and STEVE WILKS. Still, the team leads the NFL in fewest yards allowed per game (299.9) over that span.
DID YOU KNOW?: Three games on the Week 4 schedule feature two teams at 2-1:DETROIT at GREEN BAY on Thursday Night Football (8:15 PM ET, Prime Video); BALTIMORE at CLEVELAND (1:00 PM ET, CBS); and TAMPA BAY at NEW ORLEANS (1:00 PM ET, FOX). Recent history has shown that 2-1 teams that win in Week 4 have a much better chance of reaching the playoffs. Since 1990, 64.3 percent of teams that started 3-1 have made the postseason, while just 37.1 percent that opened 2-2 were able to advance to the playoffs.
UNDER-THE-RADAR STORYLINE: Several familiar faces will visit their old places this week. … Running backEZEKIEL ELLIOTT leads NEW ENGLAND (1-2) in his return to DALLAS (2-1) on Sunday (4:25 PM ET, FOX). … Wide receiver ADAM THIELEN and CAROLINA (0-3) welcome his old club, MINNESOTA (0-3), to Charlotte on Sunday (1:00 PM ET, FOX) … Quarterback JAMEIS WINSTON could get a home start for NEW ORLEANS (2-1) against his first NFL team, TAMPA BAY (2-1) on Sunday (1:00 PM ET, FOX). … Linebacker FOYESADE OLUOKUN and wide receiver CALVIN RIDLEY see their former teammates when JACKSONVILLE (1-2) meets ATLANTA (2-1) in London (9:30 AM ET, ESPN+) … Linebacker KHALIL MACK and the LOS ANGELES CHARGERS (1-2) host the franchise that drafted him, the LAS VEGAS RAIDERS (1-2) on Sunday (4:05 PM ET, CBS) … And, defensive ends JADEVEON CLOWNEY and ZA'DARIUS SMITH along with the CLEVELAND BROWNS (2-1) host their former team, the BALTIMORE RAVENS (2-1), on Sunday (1:00 PM ET, CBS).
TREND TIME: The NFL enters October this week. Since 2011, only one Super Bowl champion has lost more than one game in October during its title season. Two of those Super Bowl champions in that stretch –SEATTLE (2-1) and the NEW YORK GIANTS (1-2) – meet this week on Monday Night Football (8:15 PM ET, ESPN/ABC).
Seattle captured that Super Bowl title 10 years ago at MetLife Stadium. This week, the Seahawks return to MetLife, where the team is 5-0 all-time, including the postseason.
Seattle (28-12, .700) also owns the best winning percentage in the history of Monday Night Football.
In 20 all-time meetings, the Giants and Seahawks have each won 10 games.
NEXT GEN STATS NOTE OF THE WEEK: TheMIAMI DOLPHINS own each of the five fastest ball-carrying speeds in the NFL this season. Rookie running back DE'VON ACHANE holds the top spot (21.93 MPH on a 67-yard rushing touchdown) along with the fifth spot (21.50 MPH on a 3-yard rush). Wide receiver TYREEK HILL holds the second (21.66 MPH on a 47-yard reception) and fourth spots (21.52 MPH on a 35-yard touchdown catch). And running back RAHEEM MOSTERT holds the third spot (21.62 MPH on a 43-yard rushing touchdown).
AND LAST BUT NOT LEAST: This week, the Eagles have an opportunity to become just the sixth team this century to begin 4-0 in consecutive seasons, joining theKANSAS CITY CHIEFS (2017-20), DENVER BRONCOS (2015-16), NEW YORK GIANTS (2008-09), INDIANAPOLIS COLTS (2005-07) and ST. LOUIS RAMS (2000-01). Philadelphia has started 3-0 in two straight seasons for the first time since 1992-93.
PHILADELPHIA (3-0), which won the NFC East last season, was the last team to win consecutive NFC East crowns, from 2001-04. The division's current streak of 18 seasons (2005-22) without a repeat champion is the longest stretch in NFL history. This week, the Eagles host WASHINGTON (2-1) on Sunday (1:00 PM ET, FOX).
Last season, in Week 10 at Lincoln Financial Field, the Commanders were the first NFL team to defeat the 8-0 Eagles, led by wide receiver TERRY MCLAURIN (eight catches, 128 yards) and running back BRIAN ROBINSON (86 yards on 26 carries with one touchdown).
The Eagles have won 20 of the last 21 regular-season games started by quarterback JALEN HURTS. Washington's Week 10 win over Philadelphia last season marked the only defeat.
COURTESY NFLmedia.com