By Bane Rossi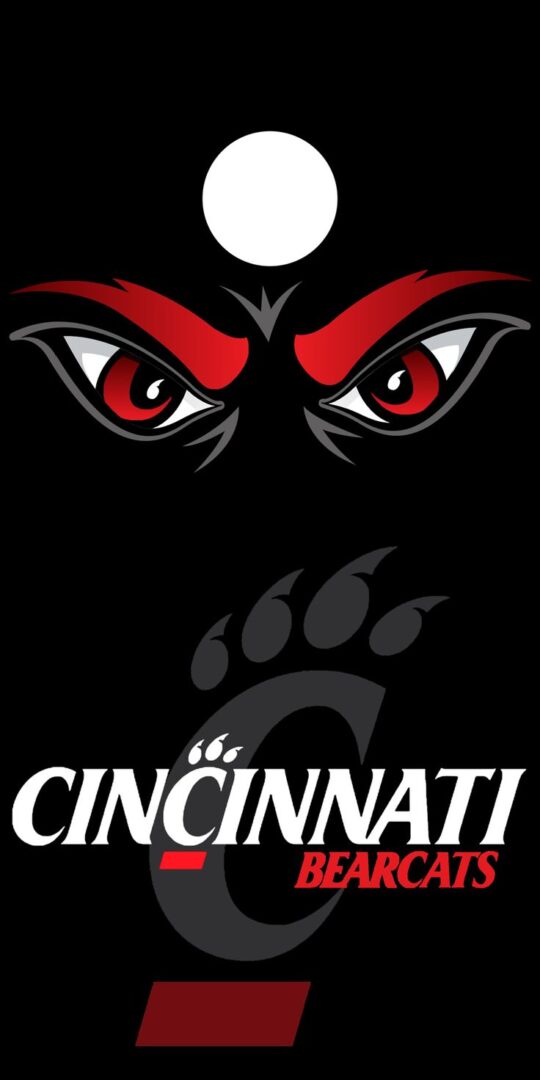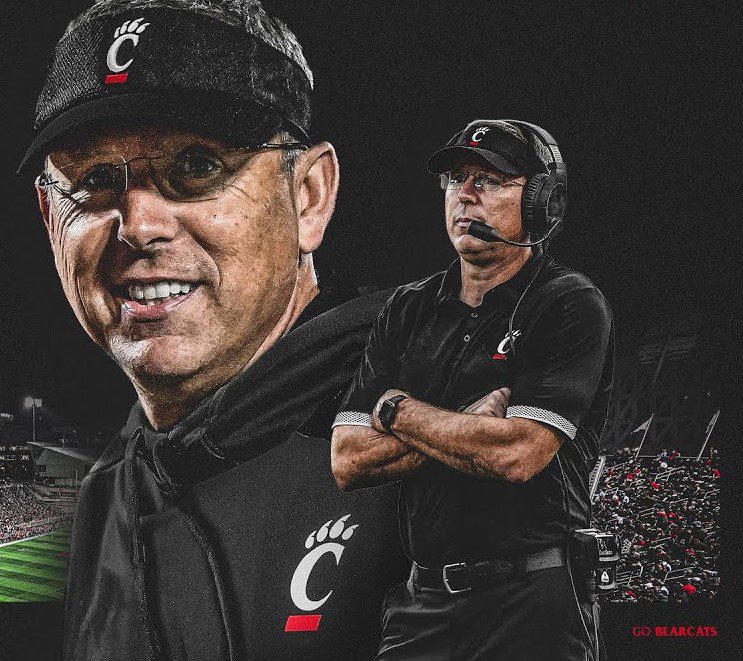 Scott Satterfield UC FTB Coach 9 23 2023 #16 Oklahoma 20 UC 6 Post-game Press Conference .mp3
The Bearcats dropped to 2-2 on historic day
CINCINNATI – The Cincinnati football team trailed by just four points, 10-6, midway through the third quarter on Saturday at Historic Nippert Stadium, but No. 16/14 Oklahoma pulled away down the stretch to hand the Bearcats a 20-6 defeat in the first-ever Big 12 Conference game in school history.
After sophomore kicker Carter Brown drilled a career-long 54-yard field goal to bring UC within 4 with 8:22 left in the third frame, Oklahoma answered back with a nine-play, 75-yard drive that culminated with a 1-yard touchdown from quarterback Dillon Gabriel that made the score 17-6.
Cincinnati quarterback Emory Jones' 4th-and-2 pass from the Sooners' 20 was incomplete on the next drive. Oklahoma took advantage and completed a 49-yard throw and catch from quarterback Dillon Gabriel to Andrel Anthony. The Bearcats were able to hold the Sooners to a 30-yard field goal on the drive as Oklahoma took a 20-6 lead with 10:59 left.
Cincinnati nearly completed another 4th-and-2 pass with just under eight minutes remaining in the game, but Jones' passes was tipped by multiple players and ultimately intercepted by Oklahoma's Billy Bowman.
The Bearcats' final fourth-down attempt fell a yard short at the OU 41 with 4:14 left.
The loss dropped Cincinnati to 2-2 on the season and 0-1 in the Big 12, while Oklahoma improved to 4-0 and 1-0 in the Big 12.
"I'm disappointed obviously in the score, but I'm proud of the way our guys fought," head coach Scott Satterfield. "I'm looking at the field and seeing we're a little bit undermanned as far as the numbers go, depth issues, and our guys are battling. They're coming off, they've got shoulder (injuries), leg (injuries), everything and they don't want to come off the field. They want to continue to play and continue to fight. I told them that's what championship teams are made of. That's what we have to be."
Jones finished 22-of-41 for 235 yards with two interceptions. The Bearcats were just 3-of-15 on third down and 1-of-4 on fourth.
Oklahoma was led by Gabriel, who had 322 yards on 26-of-38 passing with a touchdown. OU had 105 yards on the ground.
Oklahoma entered the game ranked third in the country in scoring at 55.7 points per game. The Bearcats held the Sooners to less than half their average.
Senior linebacker Dorian Jones tallied a career-best 13 tackles to go along with two TFLs.
The Bearcats got on the board first. After forcing a 3-and-out on Oklahoma's first drive, Cincinnati marched down the field with the aid of a 13-yard Ryan Montgomery rush and a pass interference call against wide receiver Xavier Henderson.
Sophomore kicker Carter Brown's 40-yard field goal gave UC a 3-0 lead at 7:39, which was OU's first deficit of the season. It had led 172 of 180 minutes on the year heading into the day.
A few drives later, junior safety Bryon Threats forced a fumble when Oklahoma was driving in the red zone, but Cincinnati couldn't capitalize despite a 22-yard toe-tap catch by Henderson.
After junior Mason Fletcher's 40-yard punt, the Sooners zipped down the field, going 66 yards in six plays, capped by a 5-yard touchdown pass by Gabriel to wide receiver Nick Anderson. Oklahoma grabbed a 7-3 lead with 34 seconds left in the first quarter.
Oklahoma converted a 3rd-and-19 as part of a 12-play, 72-yard drive. The Bearcats' defense didn't break at the end of the drive, holding Oklahoma to a 34-yard field goal, which gave the Sooners a 10-3 advantage with 8:40 left in the second quarter.
Jones was intercepted in the end zone with five minutes left in the second quarter, but the UC defense forced back-to-back punts and had a chance to score in the waning seconds of the first half.
Unfortunately, Brown's 26-yard was wide left with 11 seconds left before the break, and the Sooners took a 10-3 lead into halftime.
Brown redeemed himself in the third quarter, making the 54-yard field goal to bring UC within 4.
"This outcome is not what we wanted, but we're striving toward that, we're striving toward championships," Satterfield said. "If you've got a team full of guys that will fight, you're going to get there. We're going to continue to work hard, we're going to keep striving to get there. I'm very proud of our defense today, they held a high-powered offense to 20 points and didn't get a lot of help from our offense today. So, they're right back out there having to continue to defend an offense that goes as fast as anybody in the country, with a quarterback that may be as experienced as anyone in the country."
UP NEXT
The Bearcats hit the road on a short week to take on BYU in Provo, Utah, on Friday night at 10:15 ET. The game will mark the Big 12 home opener for the Cougars and will air on ESPN.