By Mariana Smith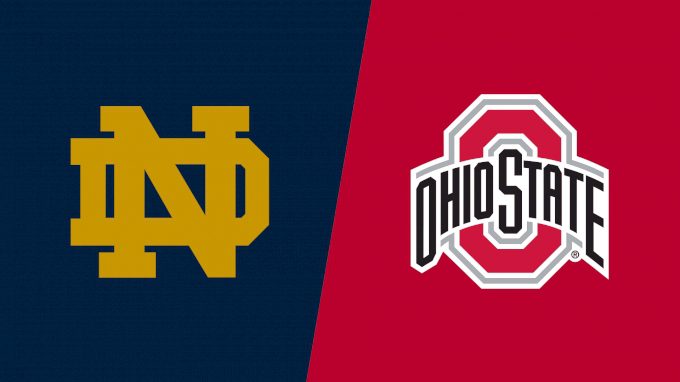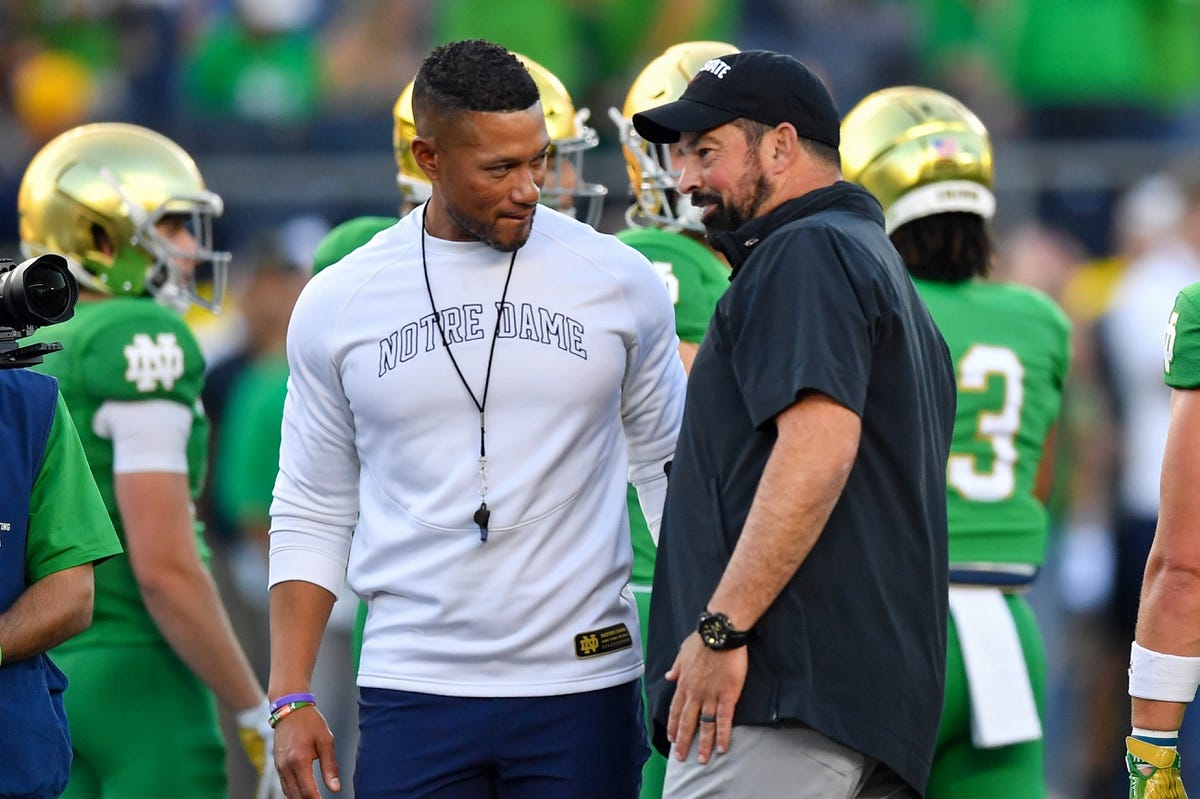 Marcus Freeman Notre Dame head coach 9 23 2023 Press Conference #6 Ohio State 17 #9 Notre Dame 14 Week 4.mp3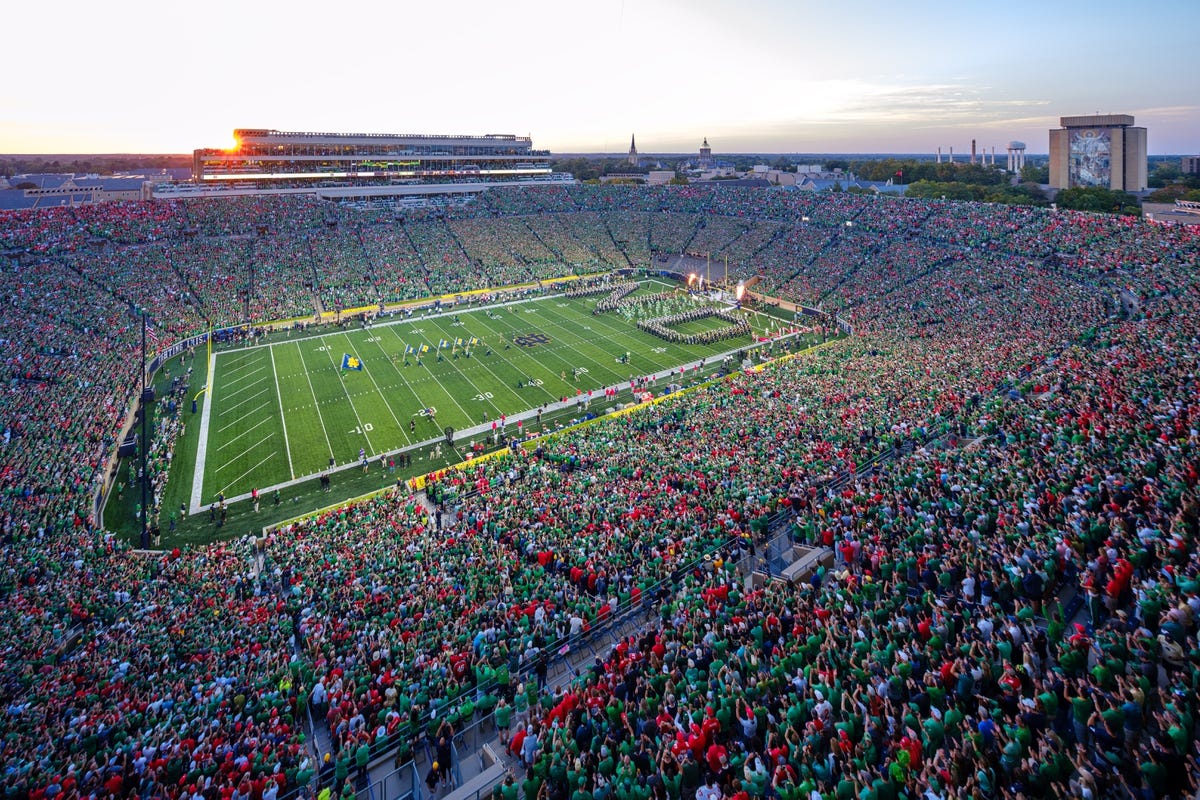 The University of Notre Dame football team (4-1) lost its first game of the year 17-14 to No. 6 Ohio State (4-0) by a single inch, with the Buckeyes powering in a one-yard run that barely touched the end zone with one second remaining in a hard-fought battle.
The Irish took their first lead of the game 14-10 on a Sam Hartman two-yard touchdown pass to Rico Flores Jr. with 8:22 left in the game. A clutch fourth-down stop by the Irish at their own 11-yard line gave the offense the ball back, but Ohio State forced a Notre Dame punt with 1:26 remaining.
The Buckeyes then drove 65 yards in 15 plays earning the winning score with a one-yard touchdown run.
Hartman finished the game 17 of 25 passing for 175 yards and a touchdown. Audric Estimé led the rushing attack with 70 yards while Mitchell Evans led all Irish receivers with a career-best seven catches for 75 yards. On the defensive side, Javonte Jean-Baptiste and JD Bertrand led the effort with eight tackles, respectively.
COURTESY NOTRE DAME ATHLETIC COMMUNICATIONS