By Zola Elder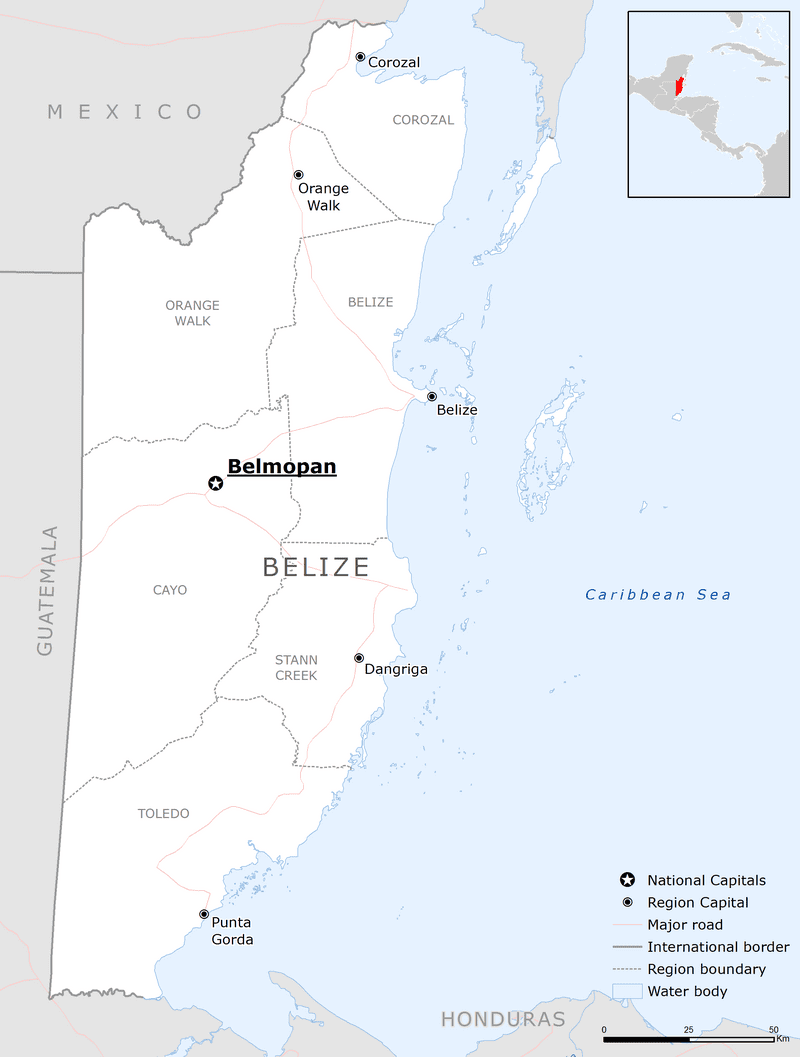 FROM WIKIPEDIA COMMONS
Belize (/bɪˈliːz, bɛ-/ i, bih-LEEZ, beh-; Belize Kriol English: Bileez) is a country on the north-eastern coast of Central America. It is bordered by Mexico to the north, the Caribbean Sea to the east, and Guatemala to the west and south. It also shares a water boundary with Honduras to the southeast. It has an area of 22,970 square kilometres (8,867 sq mi) and a population of 441,471 (2022). Its mainland is about 290 km (180 mi) long and 110 km (68 mi) wide. It is the least populated and least densely populated country in Central America. Its population growth rate of 1.87% per year (2018 estimate) is the second-highest in the region and one of the highest in the Western Hemisphere. Its capital is Belmopan, and its largest city is the namesake city of Belize City. Belize is often thought of as a Caribbean country in Central America because it has a history similar to that of English-speaking Caribbean nations. Belize's institutions and official language reflect its history as a British colony.
The Maya civilization spread into the area of Belize between 1500 BC and AD 300 and flourished until about 1200. European contact began in 1492 when Christopher Columbus sailed along the Gulf of Honduras. European exploration was begun by English settlers in 1638. Spain and Britain both laid claim to the land until Britain defeated the Spanish in the Battle of St. George's Caye (1798). In 1840 it became a British colony known as British Honduras, and a Crown colony in 1862. Belize achieved its independence from the United Kingdom on 21 September 1981. It is the only mainland Central American country which is a Commonwealth realm, with King Charles III as its monarch and head of state, represented by a governor-general.
Belize has a diverse society composed of many cultures and languages. It is the only Central American country where English is the official language, while Belizean Creole is the most widely spoken dialect. Spanish is the second-most-commonly-spoken language, followed by the Mayan languages, German dialects, and Garifuna. Over half the population is multilingual, due to the diverse linguistic backgrounds of the population. It is known for its September Celebrations, its extensive coral reefs, and punta music.
Belize's abundance of terrestrial and marine species and its diversity of ecosystems give it a key place in the globally significant Mesoamerican Biological Corridor. It is considered a Central American and Caribbean nation with strong ties to both the American and Caribbean regions. It is a member of the Caribbean Community (CARICOM), the Community of Latin American and Caribbean States (CELAC), and the Central American Integration System (SICA), the only country to hold full membership in all three regional organizations.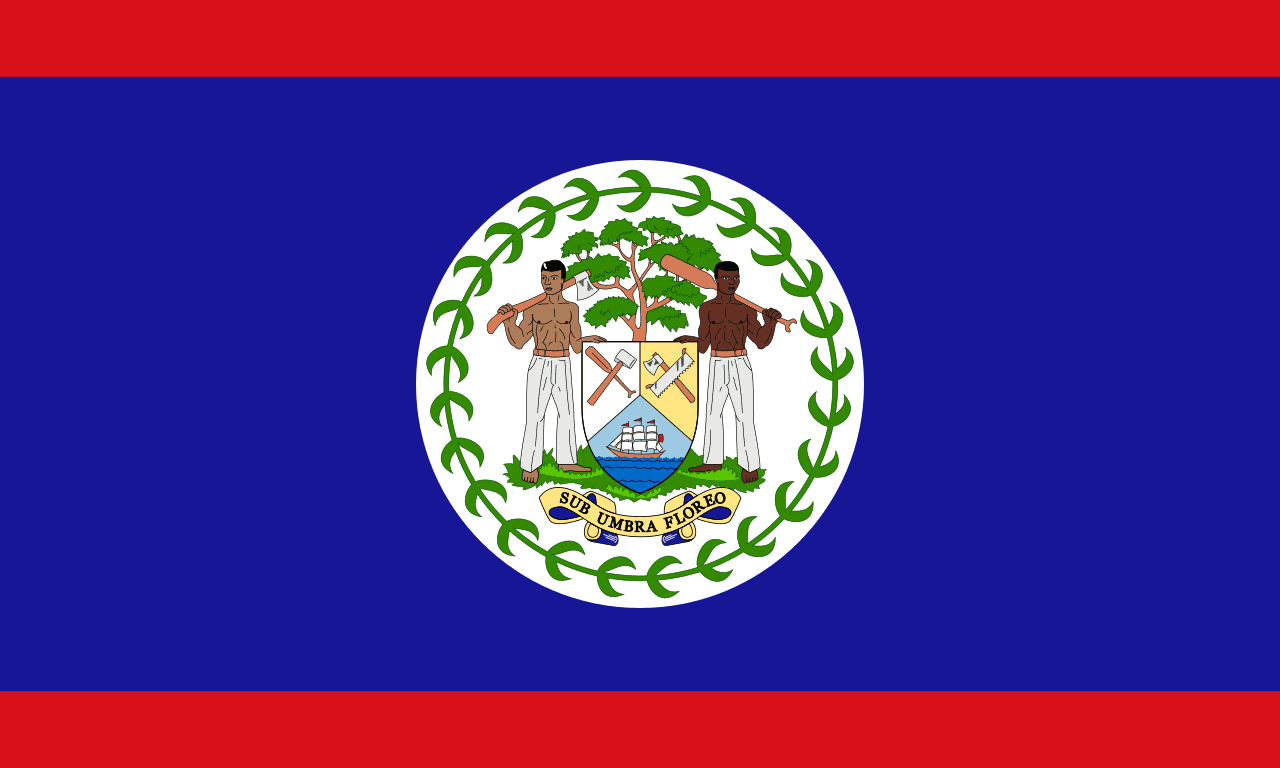 TODAY'S ALMANAC
Question of the Day
What is the best way to stack firewood?
You want to stack wood in a way that permits air to circulate through it. You also want to stack it so that it is stable and does not tip, causing a domino effect. Wooden pallets that lie flat provide a good base for firewood and can keep the wood away from ground moisture.
Advice of the Day
Asters, September's flowers, were once burned to ward off serpents.
Home Hint of the Day
Rule of thumb, Part 

II

: When you're working with hardwood lumber, select nails one penny smaller than the thickness of the nailed piece. For a 3/4 inch (6/8 inch) board, use a 5d nail.
Word of the Day
Cat Nights
This term harks back to the days when people believed in witches. An old Irish legend says that a witch could turn into a cat and regain herself eight times, but on the ninth time, August 17, she couldn't change back, hence the saying: "A cat has nine lives." Because August is a "yowly" time for cats, this may have prompted the speculation about witches on the prowl in the first place.
Puzzle of the Day
In music I'm an instrument, Of sweet and solemn tone, But if I be transposed aright, I then become a moan. (What word fits the first clue, but when rearranged, fits the second?)
Born
Louis Joliet

 

(explorer)

 

– 

Francis Hopkinson

 

(judge)

 

– 

Margaret Taylor

 

(U.S. First Lady)

 

– 

Sir Edmund William Gosse

 

(poet)

 

– 

H.G. Wells

 

(writer)

 

– 

Henry Lewis Stimson

 

(politician)

 

– 

Chuck Jones

 

(Bugs Bunny animator)

 

– 

Larry Hagman

 

(actor)

 

– 

Don Felder

 

(musician)

 

– 

Stephen King

 

(author)

 

– 

Bill Murray

 

(actor)

 

– 

Dave Coulier

 

(actor)

 

– 

David James Elliot

 

(actor)

 

– 

Cheryl Hines

 

(actress)

 

– 

Luke Wilson

 

(actor)

 

– 

John Kitna

 

(football player)

 

– 

Virginia Ruano Pascual

 

(tennis player)

 

– 

Jana Kandarr

 

(tennis player)

 

– 

Maggie Grace

 

(actress)

 

– 
Died
Sir Walter Scott

 

(poet)

 

– 

Florence Griffith Joyner

 

(Olympic gold medalist)

 

– 

Alice Ghostley

 

(actress)

 

– 

Richard D. Trentlage

 

(American jingle writer)

 

– 
Events
The New York Sun's Frank Church replied, Yes, Virginia, there is a Santa Claus.

– 

Stonehenge was sold to a local landowner for 6,600 pounds

– 

J.R.R. Tolkien's The Hobbit published

– 

The NFL's longest punt, 98 yards, came off the foot of Steve O'Neal of the NY Jets

– 

The NY Jets competed against the Cleveland Browns in the first televised NFL Monday Night Football game

– 

Belize becomes fully independent from Great Britain

– 

Canada's "toonie" coin unveiled

– 

John F. Kennedy, Jr. married Carolyn Bessette

– 

Singer Billy Joel was honored with a star on Hollywood's Walk of Fame

– 
Weather
The hurricane that came to be known as the Long Island Express slammed into Long Island at 60 mph

– 

The Blue Hills Observatory in Milton, Massachusetts, had a sustained wind of 121 mph, with a peak gust of 186 mph

– 

Hurricane Georges struck Puerto Rico

– 

Hurricane Igor struck Newfoundland and Labrador

– 
COURTESY www.almanac.com