By Lydia Jane Allison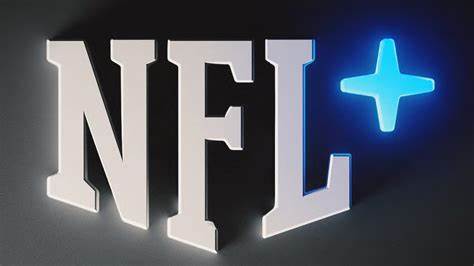 5th Season Connects Current NFL Stars w/ Former Players –
Philadelphia Eagles WR A.J. Brown w/ Mike Quick
Dallas Cowboys CB Trevon Diggs w/ Champ Bailey
Los Angeles Chargers RB Austin Ekeler w/ LaDainian Tomlinson
Las Vegas Raiders DE Maxx Crosby w/ Terrell Suggs
Exclusive Commentary From NFL Network Analyst Michael Robinson
The new season of Generations – the series that bridges the game's past and present by pairing legends with current NFL stars who grew up watching them – premieres Wednesday, September 13 on NFL+.​
Each episode of Generations takes a look at the evolution of different positions and formations, while also giving former NFL players an opportunity to share advice, wisdom and unique insight on some of the most iconic plays with many of today's top performers.
This season of Generations features current players and legends including:
Philadelphia Eagles Pro Bowl wide receiver A.J. Brown with former Philadelphia Eagles All-Pro wide receiver Mike Quick
Dallas Cowboys All-Pro cornerback Trevon Diggs with Pro Football Hall of Fame cornerback Champ Bailey
Los Angeles Chargers running back Austin Ekeler with Pro Football Hall of Fame running back LaDainian Tomlinson
Las Vegas Raiders Pro Bowl defensive back Maxx Crosby with former Defensive Player of the Year linebacker Terrell Suggs
NFL Network analyst and Super Bowl champion Michael Robinson provides exclusive commentary for Generations this season.
Provided below is the premiere schedule of upcoming episodes on NFL+:
A.J. Brown with Mike Quick – Wednesday, September 13
Trevon Diggs with Champ Bailey – Wednesday, October 4
Austin Ekeler with LaDainian Tomlinson – Wednesday, October 25
Maxx Crosby with Terrell Suggs – Wednesday, November 8
NFL+ – the National Football League's exclusive streaming video subscription service – enters its second season. Available across devices in the United States, NFL+ now includes a live stream of NFL Network and NFL RedZone in addition to access to live local and primetime regular season and postseason games (phone and tablet only), live local and national audio for every game, NFL Films' archives and more. NFL+ is available in the NFL App across all app stores and NFL.com for $6.99/month or $49.99/year, and it now includes NFL Network across devices. Fans can upgrade to NFL+ Premium for $14.99/month or $99.99/year, and get all of the content and features of NFL+ as well as full and condensed game replays, the All-22 Coaches Film, and now NFL RedZone.
ABOUT NFL MEDIA
NFL Media is comprised of NFL Network, NFL RedZone, NFL Films, NFL.com, the NFL app, NFL+ and streaming service, the NFL Channel.
Seven days a week, 24 hours a day, 365 days a year, fans turn to NFL Network to receive information and insight straight from the field, team headquarters, league offices and everywhere the NFL is making news. Launched in 2003, NFL Network gives fans unprecedented year-round inside access to all NFL events, including the Super Bowl, Playoffs, regular season, preseason, Pro Bowl, Pro Football Hall of Fame induction weekend, NFL Draft, NFL Scouting Combine, Senior Bowl, league meetings, minicamps and training camps.
For fans on the go, all NFL Network programming can be streamed live through the NFL app and NFL Network app on smartphones, tablets, PCs and connected TV devices (Amazon Fire TV, Android TV, Apple TV, Roku and Xbox One). Access is available for NFL Network subscribers of participating TV providers. For more information, go to NFL.com/nflnetwork.
COURTESY NFLmedia.com