By Brenda June Temple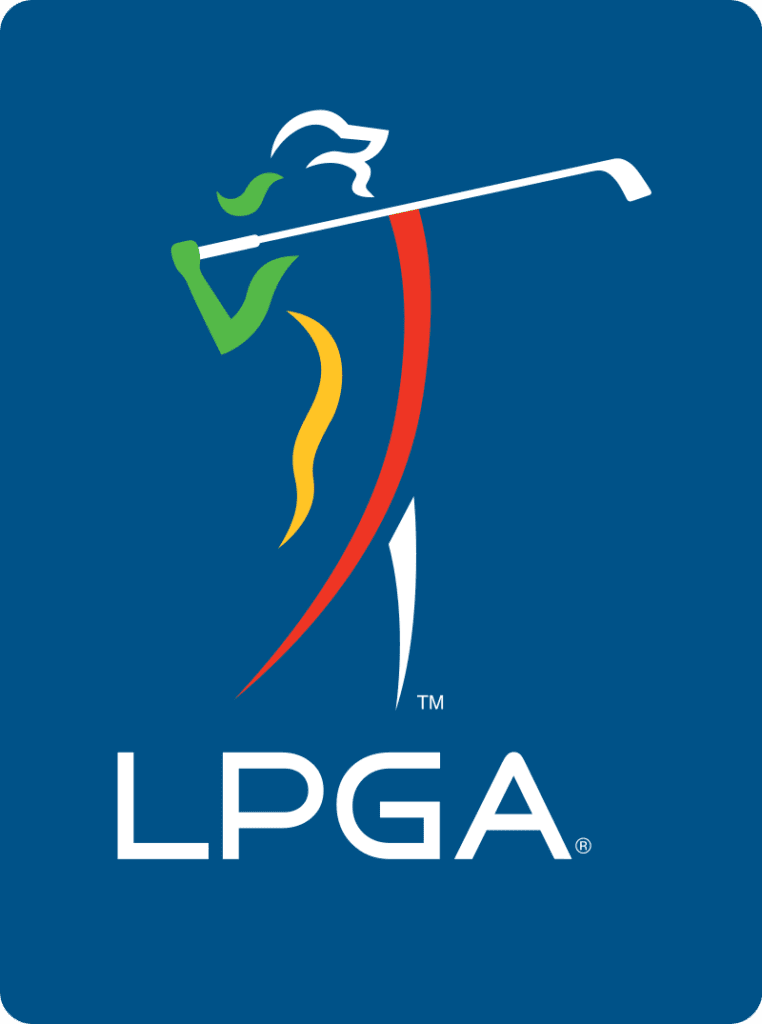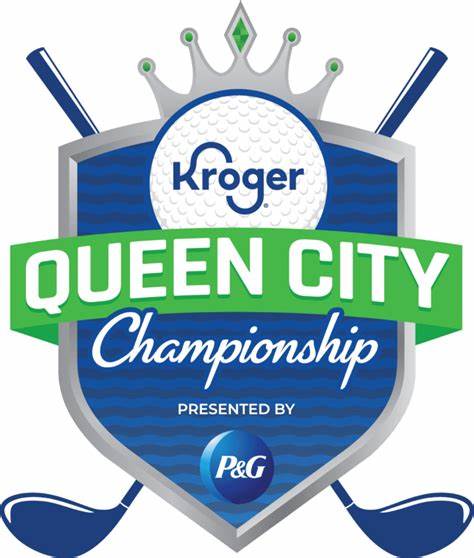 Kroger Queen City Championship presented by P&G
Kenwood Country Club | Cincinnati, Ohio | September 7-10, 2023
Final-Round Notes
September 10, 2023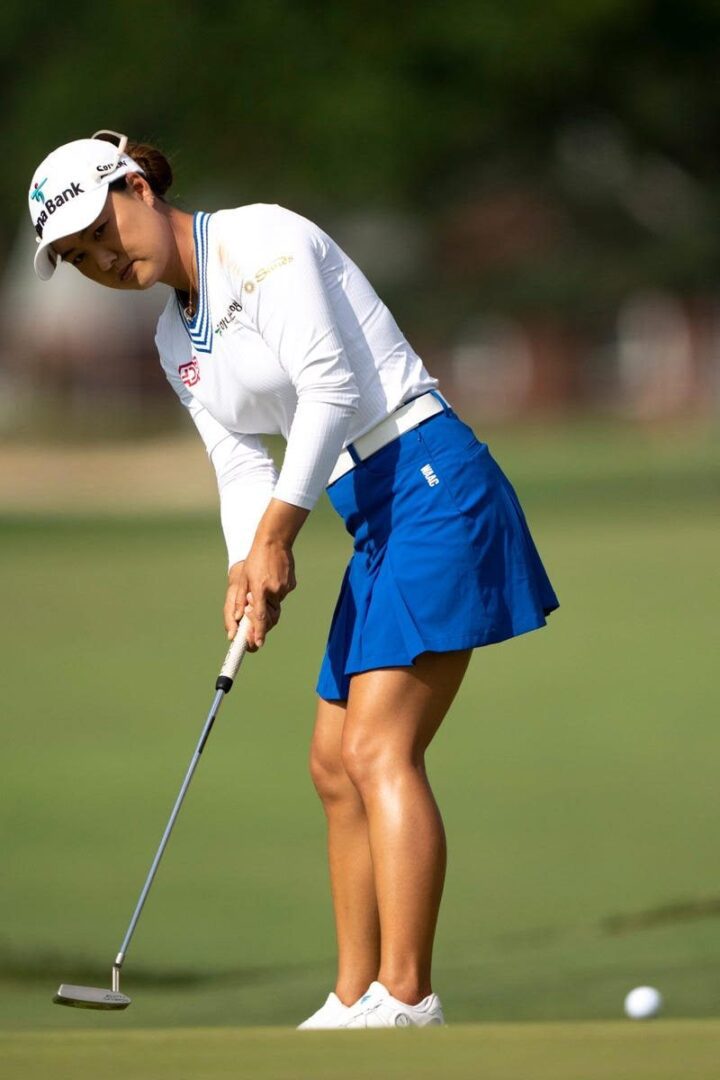 Minjee Lee starts off her post-match press conference by talking about her putt on the 18th hole which put her into a playoff with Charley Hull
Minjee Lee LPGA Tour 2023 Kroger Queen City Championship winner Press Conference 9 10 2023.mp3
Course Setup: 36-36 –72; 6,361 yards
Scoring Average: R1: 71.606; R2: 71.489; R3: 72.919; R4:71.254
Weather: Mostly to partly cloudy throughout the day with a mix of sun and clouds
Race to CME Globe Points: 500 (winner)
Purse: $2 million (winner's portion is $300,000)
TV/Streaming Times: How to Watch
LEADERBOARD

Player
To par
Score

1

Minjee Lee

-16

67-69-65-71 – 272

2

Charley Hull

-16

67-68-68-69 – 272

3

Ruoning Yin

-14

68-66-73-67 – 274

4

Ally Ewing

-12

69-70-71-66– 276

T5

Six players

-11

277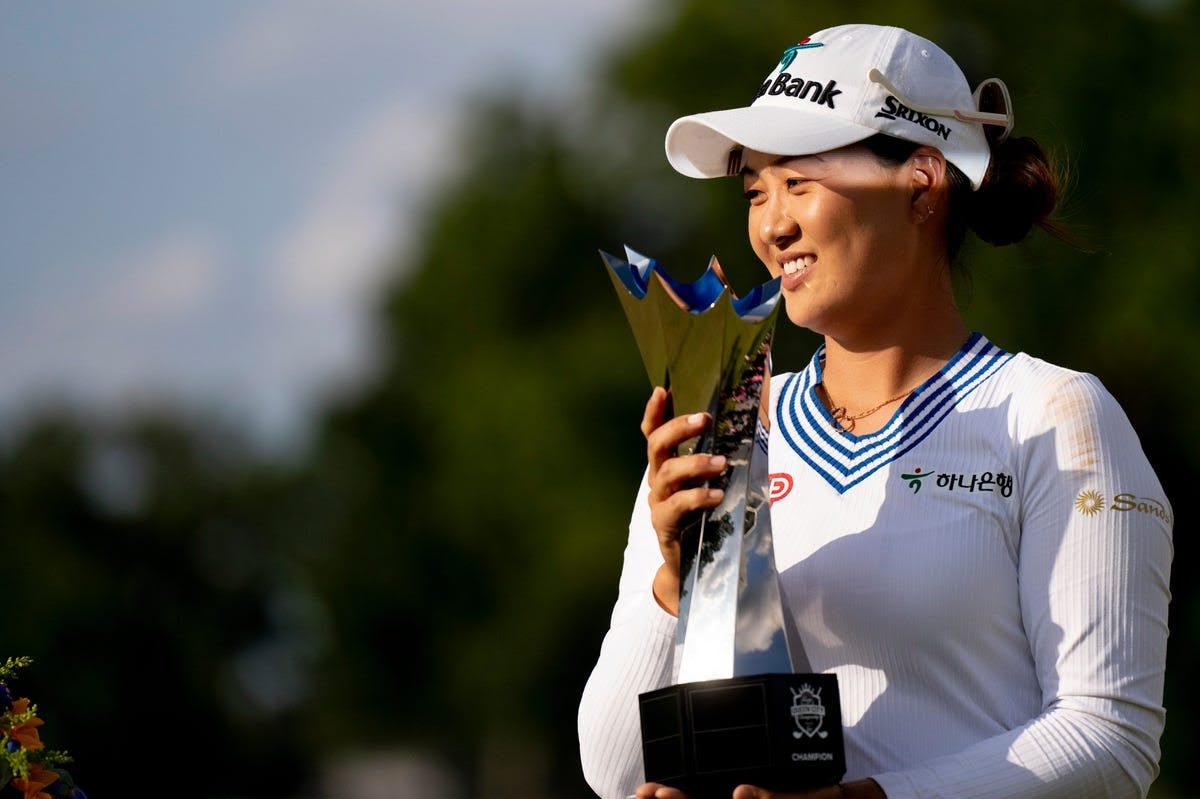 MINJEE LEE EARNS NINTH LPGA TOUR VICTORY IN CINCINNATI
With a final round 71, Minjee Lee has secured her ninth LPGA Tour victory at the 2023 Kroger Queen City Championship, fending off Englishwoman Charley Hull in a two-hole playoff. Lee came into the day two shots ahead of opponents Hull and second-round leader Peiyun Chien, making it the eighth time in her career she has entered into the final round with the lead and sixth time she has won doing so.
Lee got things rolling on the par-5 2nd hole, before securing a stretch of pars on the next five. Back-to-back birdies on holes 7 and 8 extended Lee's lead as she made the turn at three-under par. Brief trouble came into play for Lee after a failed attempt to hit the par-5 12th green in two shots turned into a double bogey that put her at -16. Hull, still three strokes behind Lee at that point, birdied Nos. 14, 15 and 16 to tie the lead with two to play.
The Aussie recorded pars on each of her last six holes to wrap up a one-under round, with a clutch ten-foot par putt on the 18th hole that sent Lee and Hull into a playoff after the Englishwoman also pared her last two. The duo would play that 18th hole twice more. With a near birdie from off the green by Hull, both players made a par on the first hole before heading back to the tee. Thanks to a close second shot on the second playoff hole, Lee knocked in her three-foot birdie putt to claim victory at Kenwood Country Club.
"I just hit pitching wedge and hit it three quarter and it was really — you can't really predict how far it's going to run so it was just a guesstimate. I just was like, oh, it's probably going to run this much, so I just need to put it on a good line and it'll probably just roll up there," said the two-time major champion.  "I was just really trusting that it was going to come out the way I thought it was going to come out and that it was going to roll all the way to the pin."
With the runner-up finish, Hull now has five top-10 finishes of the 2023 LPGA Tour season and four runner-up results, two in major championship at the U.S. Women's Open and AIG Women's Open. With her strong momentum in the later half of this season, the two-time LPGA Tour champion looks to spend time at home before gearing up to participate on the European Solheim Cup team.
"I'm looking forward to Solheim. I'm looking forward to doing some work next week with my coach and just getting into it again and closing out the season. But I am, yeah, I'm looking forward to working hard this winter, and Solheim I'm looking forward to," said Hull. "Suzann is going to be a great captain. She's one of my favorite players ever to play the game, so it's pretty cool. Wish she was on the team."
Rolex Rankings World No. 2 Ruoning Yin finished third for the third event in a row and for the fourth time in her last five starts on the LPGA Tour. She finished T3 at last week's Portland Classic, solo third the week before at the CPKC Women's Open and had another T3 result two weeks before that at the FREED GROUP Women's Scottish Open presented by Trust Golf. Yin, who became both a Rolex First Time Winner and first-time major champion this season, is now projected to move to No. 1 in the world for the first time in her young career. She becomes the fifth different player this season to earn the position and the second golfer from the People's Republic of China to hold the title, joining 10-time LPGA Tour winner ShanShan Feng.
"It means a lot. For me it's like dream come true," said Yin, the 2023 KPMG Women's PGA champion. "I think I didn't get a lot of chance to chat with Shanshan, but I'm looking forward to back to China and play the Asian Game and spend more time with her consider she's the head coach on our National Team."
Last year's inaugural champion Ally Ewing wrapped up a busy week at the Kroger Queen City Championship with a final round 66, shooting herself into a solo fourth place finish from T15. Six additional players finished in a tie for 5th place, many of which also climbed the leaderboard on Sunday like four-time Solheim Cup participant Mel Reid, two-time LPGA champion Mi Hyang Lee and 12-time LPGA champion Ariya Jutanugarn. The other three players sitting at 11-under include 2021 U.S. Women's Open champion Yuka Saso, 2022 LPGA Tour rookie Morgane Metraux and Chinese Taipei player Chien.
A LOOK AT THE CHAMPION       
| | |
| --- | --- |
| CATEGORY | Minjee Lee |
| 2023 Race to CME Globe Points List | 13 (proj.) |
| 2023 LPGA Tour Wins | 1 |
| 2023 LPGA Tour Top 10s | 3 |
| 2023 Season Earnings | $1,189,936 |
| Career LPGA Tour Wins | 9 |
| Career LPGA Tour Top 10s | 68 |
| Career Ladies European Tour Wins | 3 |
| Career Money | $13,403,104 |
ABOUT THE CHAMPION
Rolex Rankings No. 13 Minjee Lee
Lee made three birdies and a double bogey in her final-round 71

She hit 12 of 14 fairways and 14 of 18 greens during the fourth round
Lee had a total of 31 putts in 18 holes on Sunday
She made 21 birdies in four rounds, the most in the field
Lee had only four bogeys or worse through four rounds, tied for second-least in the field

Lee defeated Charley Hull with a birdie on the second playoff hole

She is the ninth player to win in a playoff this season on the LPGA Tour
In May, Lee finished runner-up at the Cognizant Founders Cup after losing in a playoff to Jin Young Ko

With her win, Lee makes 2023 her third consecutive season with at least one win on the LPGA Tour
Lee held the lead heading into the final round on Sunday

She has now held a 54-hole lead on eight different occasions on the LPGA Tour
She has won on six of those occasions, falling twice as a runner-up in 2019 at the Honda LPGA Thailand and in 2023 at the Cognizant Founders Cup
The last time she successfully held the lead was at the 2022 U.S. Women's Open
She surpasses Rachel (Teske) Hetherington (eight wins) to become the third-winningest golfer from Australia behind Karrie Webb (41) and Jan Stephenson (16)
She is the third Australian to win on Tour this season, joining Grace Kim (LOTTE Championship presented by Hoakalei) and Hannah Green (JM Eagle LA Championship presented by Plastpro)
This is her second start at the Kroger Queen City Championship

In 2022, she missed the cut

This is Lee's 15th start of the 2023 LPGA Tour season

Her previous best finish this season was a runner-up finish at the Cognizant Founders Cup
Lee has made the cut in all 15 of her official starts this year
She now has three top-10 finishes this season including her win, most recently a tie for 7th place at the Dana Open
She represented Australian earlier this season at the Hanwha LIFEPLUS International Crown

This is Lee's eighth season on the LPGA Tour

She is a nine-time winner on the LPGA Tour

Before her win in Cincinnati, her most recent victory was at the 2022 U.S. Women's Open
She has one additional major victory at the 2021 Amundi Evian Championship

She has 68 career top-10s on the LPGA Tour

She represented Australia at the 2016 and 2020 Olympic games finishing T7 and T29 respectively
Her Brother Min Woo Lee plays on the PGA Tour and the DP World Tour
Lee won the 2012 U.S. Girls' Junior Championship and her brother Min Woo won the 2016 U.S. Junior Amateur, making them the only sister/brother combination to win those events
THINGS TO KNOW
Two-time LPGA Tour winner Charley Hull finished in second, her fourth runner-up result of the 2023 LPGA Tour season

This is Hull's first appearance at the Kroger Queen City Championship
Her four runner-up results this season are the most of any other Tour player this year

Two of her second-place finishes were at major championships, the U.S. Women's Open and the AIG Women's Open

She has also finished second on the LET this season at the Aramco Team Series – London
Hull shot four consecutive rounds in the 60s, just the second time she has done so this season

This is just the sixth time in her LPGA Tour career that she has shot four consecutive rounds in the 60s
She shot four rounds of 69 in her first event of the year, the Hilton Grand Vacations Tournament of Champions, and also finished T2
She was the only player in the field to do so at the Kroger Queen City Championship

Hull is a five-time European Solheim Cup team member (2013, 2015, 2017, 2019, 2021) and will be competing in the 2023 Solheim Cup in two weeks

World No. 2 Ruoning Yin finished third for the third consecutive week in a row

It is her fourth third-place finish in her last five starts on the LPGA Tour
Yin went bogey-free in the first, second and fourth rounds in Cincinnati

She had just three-bogeys all week, made in her first three holes of the third round  
She had the least number of bogeys in the field

Yin is projected to move to No. 1 Rolex Women's World Golf Rankings with her finish

She would have taken the top spot in any of the following scenarios:

Win
Seven-way tie for second or better
Three-way tie for third or better
Solo fourth

Defending champion Ally Ewing finished solo fourth thanks to a final round 66

She was T15 entering Championship Sunday
She won the inaugural playing of the event in 2022 and holds the 54-hole and 72-hole scoring records

Second-round leader Peiyun Chien set the 36-hole scoring record on Friday with a two-day score of 130

Her 36-hole score of 130 was a new career-low on the LPGA Tour

It bested her previous low of 132, which she shot at the 2017 Dana Open

It was Chien's first 36-hole lead on the LPGA Tour
She finished the tournament T5 at -11

Nasa Hataoka tied the 18-hole tournament scoring record with a 9-under 63 on Friday

It was Hataoka's lowest round of the season and it ties her second-lowest 18-hole score on Tour
The single-round scoring record at the Kroger Queen City Championship was set in 2022, the inaugural playing of the event, by Jeongeun Lee6
Hataoka finished T16 at -8 overall

Gabriela Ruffels was the only of the three sponsor invites to make the cut

Ruffels finished T36 at -4

She recently clinched her LPGA Tour card for the 2024 season after claiming her third victory on the Epson Tour this year

Three players made holes-in-one during the tournament

Yan Liu made a hole-in-one on the 14th hole from 105 yards with a 54 degree wedge during the final round
Olivia Cowan made a hole-in-one on the 8th from 154 yards using her 7-iron in the second round
Jodi Ewart-Shadoff hit her 8-iron 161 yards to make an ace on No. 3 in the second round

Eighty players made the cut at -1 after 36-holes

Notable players to miss the cut were 2023 U.S. Women's Open champion Allisen Corpuz, both Monday qualifiers, Faith Kilgore and Wenbo Li, and Jeongeun Lee6, who finished solo fourth in the event last year

Albane Valenzuela withdrew after nine holes of her second round
QUOTABLE
Runner up Charley Hull on her playoff with Minjee Lee:
"Minjee played well in the playoff. We both hit some good shots. I thought I had my putt in the first playoff hole; half a ball short, and she just hit a fantastic shot in on the final playoff hole. I thought I hit a good shot into 15 feet and she's hit it into three feet. At the end of the day she was leading going into the final round and I done my best."
Ruoning Yin on her third straight third-place finish:
"Yeah, I'm pretty comfortable. Just every week I know I'm in good spot and every week I can put myself into that winning circle. It's just amazing to see myself can play good, but also consistent.
Yan Liu on her hole-in-one on Sunday and the $20,000 donation to St. Jude Children's Research Hospital from CME Group that will come with it:
"Yeah, to hole is 109, a little helping wind. I use my 54 club and hit like 100 shot. So very interesting. Like I hit the green and a big bounce to left and then just hit the flag and going in… That would be awesome. I use my job then I can help more people, and that's really awesome for me. I'm glad."
2022 champion Ally Ewing on being back in Cincinnati this week:
"Yeah, it's been great. There is always something really special about being announced on the first tee as a champion and have the warm welcome of fans and still engaging, still cheering for me even though I wasn't necessarily — you know, wouldn't say I was in contention starting the day or anything like that. The fan support has been great and Cincinnati has been great. I love everything about Kenwood Country Club. Seem to keep putting together some good rounds. Can't complain with that."
NOTABLE
Charley Hull Once Again the Bridesmaid in the Queen City
Minjee Lee Loses a 5-Shot Lead in 6 Holes and Then Wins in a Playoff in Cincinnati
Yan Liu Makes 15th Ace of Season on Sunday at Kroger Queen City Championship
#LPGAWinnerSelfie with Minjee Lee
Lee's Birdie Putt to Secure the Win
Charley Hull's Near Birdie Putt on the First Playoff Hole
Final Full Leaderboard at the Kroger Queen City Championship
TOURNAMENT SCORING RECORDS:
18 holes: 63, Nasa Hataoka, second round, 2023; Jeongeun Lee6, second round, 2022
36 holes: 130, Peiyun Chien, 2023
54 holes: 200, Ally Ewing, 2022
72 holes: 266 (-22), Ally Ewing, 2022
COURTESY LPGA TOUR COMMUNICATIONS