By Bane Rossi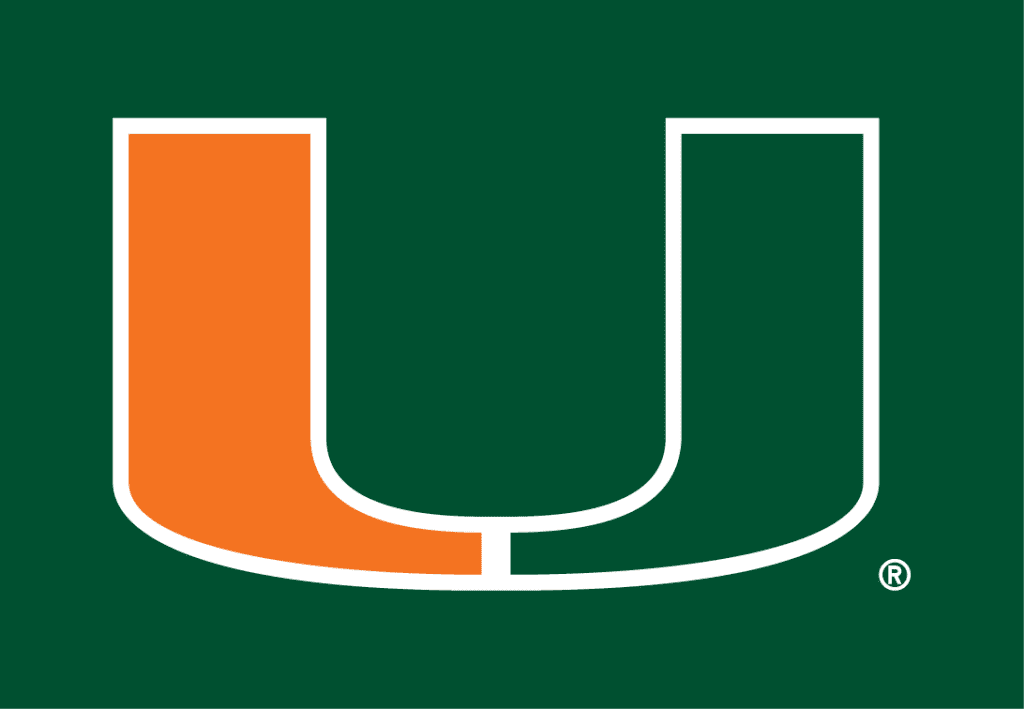 SEPTEMBER 12, 2023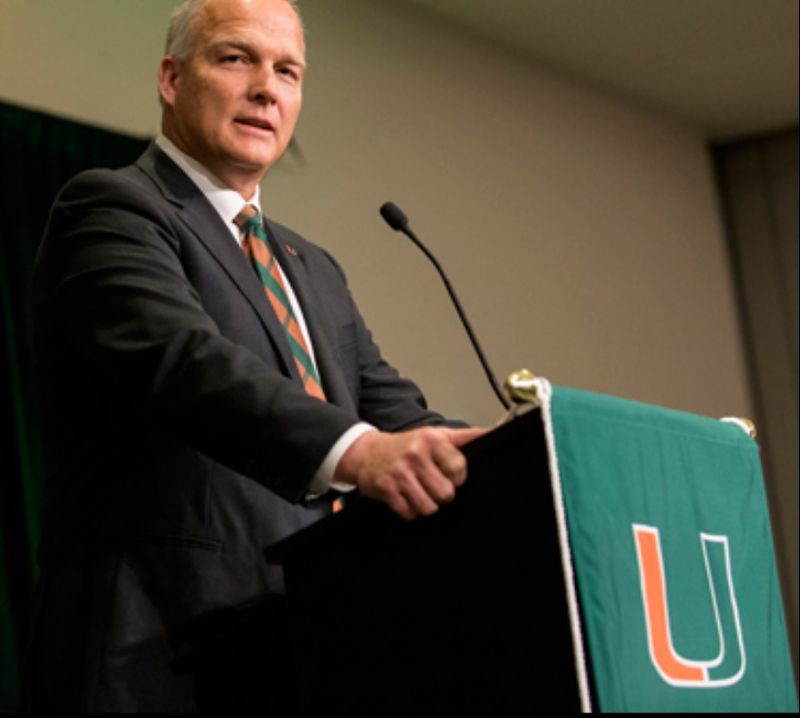 IRVING, Texas – The University of Miami and The National Football Foundation (NFF) & College Hall of Fame announced today that they will jointly honor 2023 College Football Hall of Fame electee Coach Mark Richt with an NFF Hall of Fame On-Campus Salute, presented by Fidelity Investments®. The Salute will take place this Thursday, Sept. 14, during the Hurricanes' home football game against Bethune-Cookman, which will kick off at 7:30 p.m. ET on ACCN.
"During his 18 years as a head coach, Mark Richt established himself as one of the top coaches in the history of college football, winning nearly 73 percent of his games at Georgia and Miami (FL) and never failing to make the postseason and landing himself in the NCAA record books among the all-time winningest coaches," said NFF President & CEO Steve Hatchell. "We are thrilled to honor him at Hard Rock Stadium as a member of the 2023 College Football Hall of Fame Class."
The NFF Hall of Fame On-Campus Salute program, which began with the inaugural College Football Hall of Fame Class in 1951, has become a hallowed tradition, and to this day the singular events remain the first of numerous activities in the Hall of Fame experience. During the NFF Hall of Fame On-Campus Salutes, each electee returns to his respective school to accept a Hall of Fame plaque that will stay on permanent display at the institution. The events take place on the field during a home game, and many Hall of Famers cite the experience as the ultimate capstone to their careers, providing them one more chance to take the field and be recognized in front of their home crowd.
Returning to his alma mater (where he played quarterback from 1979-82), Richt led Miami to a 26-13 record for the final three seasons (2016-18) of his head coaching career, securing three more bowl appearances, including one more New Year's Six Bowl, the Orange in 2017. Two of his three Miami teams posted top 20 finishes, the 2016 team at No. 20 and the 2017 team at No. 13. He led Miami to the 2017 ACC Coastal Division title, the school's first division title since joining the ACC, and he was named both the ACC Coach of the Year and the Walter Camp Coach of the Year in 2017.
Prior to coaching the Hurricanes, Richt headed the Georgia program for 15 years (2001-15), winning 74 percent of his games, which ranks first all-time among Bulldog coaches. He amassed an overall record of 145-51 in Athens with a win total second to only Hall of Fame coach Vince Dooley. He led Georgia to 15 consecutive bowl appearances (10-5), including three New Year's Six bowls (Sugar Bowl 2002, 2005, 2007). His Georgia teams appeared 11 times in the Top 25 rankings, including seven Top 10 finishes (No. 3 in 2002, No. 7 in 2003, No. 7 in 2004, No. 10 in 2005, No. 2 in 2007, No. 5 in 2012, No. 9 in 2014). He led Georgia to two SEC titles, including the Bulldogs' first in 20 years in 2002 and then again in 2005. The Dawgs appeared in a total of five SEC championship games (2002, 2003, 2005, 2011, and 2012) during his tenure. He was named the 2002 and 2005 SEC Coach of the Year, and he is currently the 10th winningest coach in SEC history.
Richt began his coaching career in 1985, after being hired by College Football Hall of Fame Coach Bobby Bowden. Richt spent 15 seasons in Tallahassee, serving as a quarterback coach and offensive coordinator, he mentored Heisman Trophy winners Charlie Ward (a 2006 College Football Hall of Fame inductee) and Chris Weinke, and the Seminoles won two national titles and played for another.
Richt is one of only five coaches in FBS history to record 145 or more wins in their first 15 seasons, including Hall of Famers Bob Stoops, Barry Switzer and Tom Osborne. At the time of his retirement, he ranked No. 48 in the NCAA record books on the FBS all-time win list, behind only five coaches who had coached within five years of his retirement.
Richt coached 15 First Team All-Americans, including 2020 College Football Hall of Fame inductee David Pollack. He coached 52 First Team All-Conference players, and he also coached four NFF National Scholar-Athletes at UGA and one at Miami.
Prolific in the community, Richt is active with H.E.R.O. for children, Eagle Ranch orphanage facility and led two mission trips to Honduras. He has been a celebrity spokesperson for the National Guard Youth Foundation and a key supporter of The Healing Place of Athens for men with addictions. While at UGA, he founded the Paul Oliver Network, a program that supports lettermen in their transition to life after football. In 2016, Richt was named the first-ever honorary head coach of the Allstate AFCA Good Works Team for his commitment to giving back to others. In 2013, Richt received the Stallings Award given for commitment to humanitarian and community service efforts, and in 2010, he was named to the AFCA Board of Trustees. Since retiring as a coach, Richt has worked as an analyst on the ACC Network.
he Omaha, Nebraska, native now becomes the fifth Miami coach to enter the College Football Hall of Fame, joining Dennis Erickson (1989-1994), Andy Gustafson (1948-1963), Jack Harding (1937-1942, 1945-47), Jimmy Johnson (1984-88).
The 2023 College Football Hall of Fame Class will be officially inducted during the 65th NFF Annual Awards Dinner Presented by Las Vegas on Dec. 5 at the ARIA Resort & Casino in Las Vegas. Click here for more information on the Awards Dinner, including options to purchase tickets online, special travel rates to the event from Delta Air Lines and hotel rates at the ARIA.
The 2023 College Football Hall of Fame Class includes Eric Berry (Tennessee), Michael Bishop (Kansas State), Reggie Bush (Southern California), Dwight Freeney (Syracuse), Robert Gallery (Iowa), LaMichael James (Oregon), Derrick Johnson (Texas), Bill Kollar (Montana State), Luke Kuechly (Boston College), Jeremy Maclin (Missouri), Terance Mathis (New Mexico), Bryant McKinnie (Miami [FL]), Corey Moore (Virginia Tech), Michael Stonebreaker (Notre Dame), Tim Tebow (Florida), Troy Vincent (Wisconsin), Brian Westbrook (Villanova), DeAngelo Williams (Memphis), and coaches Monte Cater (Lakeland [WI], Shepherd [WV]), Paul Johnson (Georgia Southern, Navy, Georgia Tech), Roy Kramer (Central Michigan) and Mark Richt (Georgia, Miami [FL]).
The accomplishments of the 2023 Class will be forever immortalized at the Chick-fil-A College Football Hall of Fame in Atlanta, and each inductee will receive a custom ring created by Jostens, the official and exclusive supplier of NFF rings.
Including the 2023 Hall of Fame Class, only 1,074 players and 230 coaches have been inducted into the College Football Hall of Fame from the nearly 5.7 million who have played or coached the game during the past 154 years. In other words, less than two one-hundredths of a percent (.02%) of the individuals who have played the game have earned this distinction.
Fidelity Investments has served as the national presenting sponsor of the NFF Hall of Fame On-Campus Salutes since 2010. The salutes are one component of a multi-year initiative between the two organizations to celebrate the scholar-athlete ideal and a joint commitment to higher education. Fidelity is also the presenting sponsor of the NFF National Scholar-Athlete Awards, and it helped launch the NFF Faculty Salutes in 2011, which recognize the contributions of the faculty athletics representatives around the country.
ABOUT FIDELITY INVESTMENTS
Fidelity's mission is to strengthen the financial well-being of our customers and deliver better outcomes for the clients and businesses we serve. With assets under administration of $11.7 trillion, including discretionary assets of $4.5 trillion as of June 30, 2023, we focus on meeting the unique needs of a diverse set of customers. Privately held for over 75 years, Fidelity employs over 70,000 associates who are focused on the long-term success of our customers. For more information about Fidelity Investments, visit https://www.fidelity.com/about-fidelity/our-company.

ABOUT The National Football Foundation & College Hall of Fame
Founded in 1947 with early leadership from General Douglas MacArthur, legendary Army coach Earl "Red" Blaik and immortal journalist Grantland Rice, The National Football Foundation & College Hall of Fame is a non-profit educational organization that runs programs designed to use the power of amateur football in developing scholarship, citizenship and athletic achievement in young people. With 120 chapters in 47 states, NFF programs include the selection and induction of members of the College Football Hall of Fame; the Chick-fil-A College Football Hall of Fame in Atlanta; Future For Football; The William V. Campbell Trophy®; the NFF National Scholar-Athlete Class Presented by Fidelity Investments; the NFF National High School Academic Excellence Award; and a series of initiatives to honor the legends of the past and inspire the leaders of the future. NFF corporate partners include Catapult, Delta Air Lines, Fidelity Investments, Jostens, the Las Vegas Convention and Visitors Authority, the New York Athletic Club, the Rose Bowl Legacy Foundation and the Sports Business Journal. Follow us on Facebook, Instagram and Twitter @NFFNetwork and learn more at footballfoundation.org.
COURTESY MIAMI ATHLETIC COMMUNICATIONS & NATIONAL FOOTBALL FOUNDATION