By Lady Williamson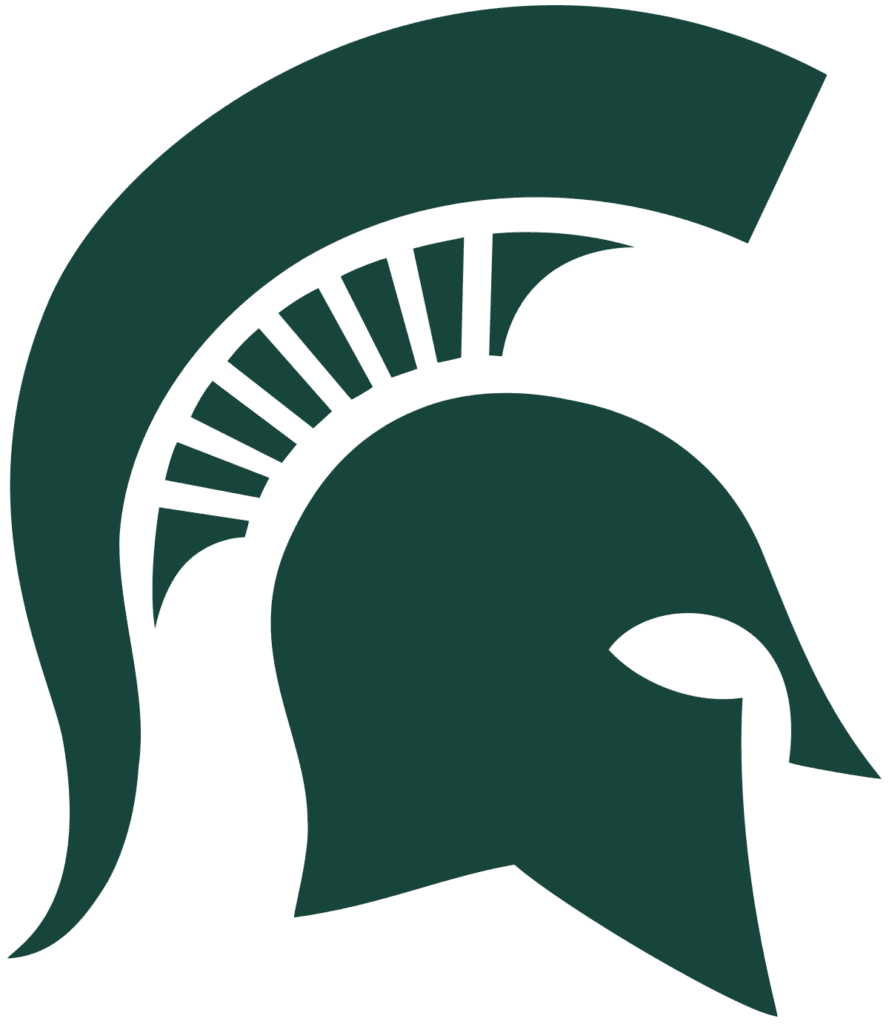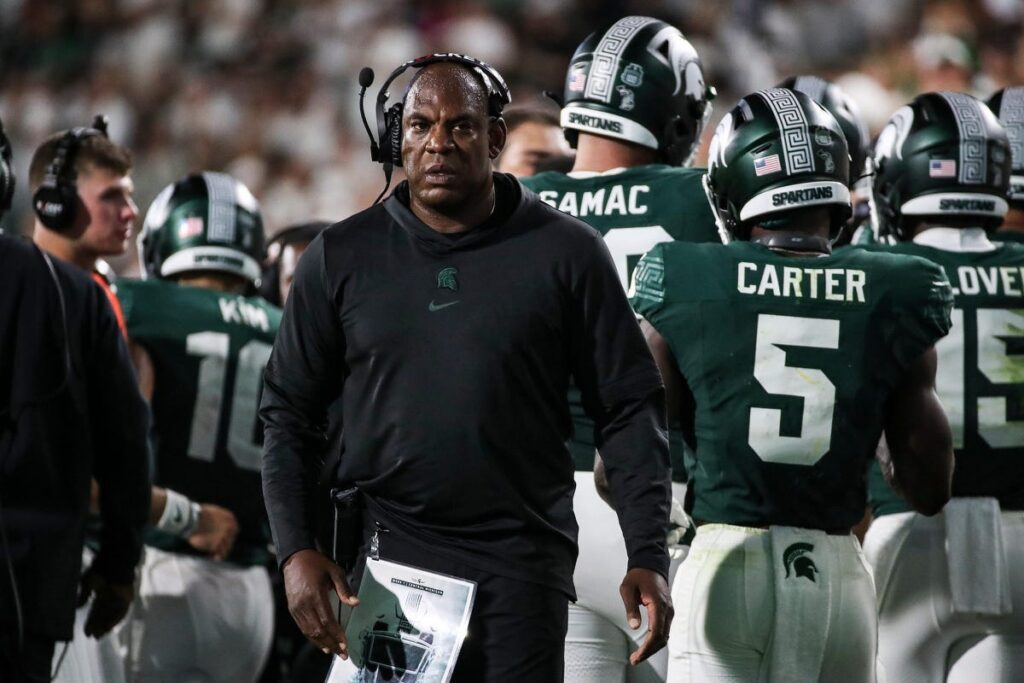 Michigan State University head football coach Mel Tucker has been suspended without pay following allegations of sexual misconduct which came out publicly Sunday morning.
Michigan State athletic director Alan Haller suspended Coach Tucker Sunday, just under 24 hours after Tracy's allegations were made in a USA Today report.
The 51-year-old Tucker, a Cleveland, Ohio native, acted quickly himself to address the situation. In a two-page statement released by his attorney, Jennifer Z. Belveal, Tucker sharply criticized Tracy for suggesting their relationship was anything but consensual.
"I can only conclude that there is an ulterior motive designed to terminate my contract based on some other factor such as a desire to avoid any Nasser taint, or my race or gender," said Tucker, who is Black.
HERE IS THE TWITTER FEED FROM CHRIS SOLARI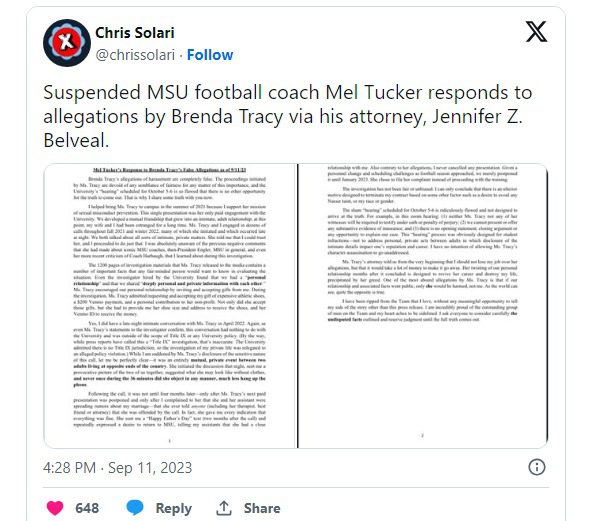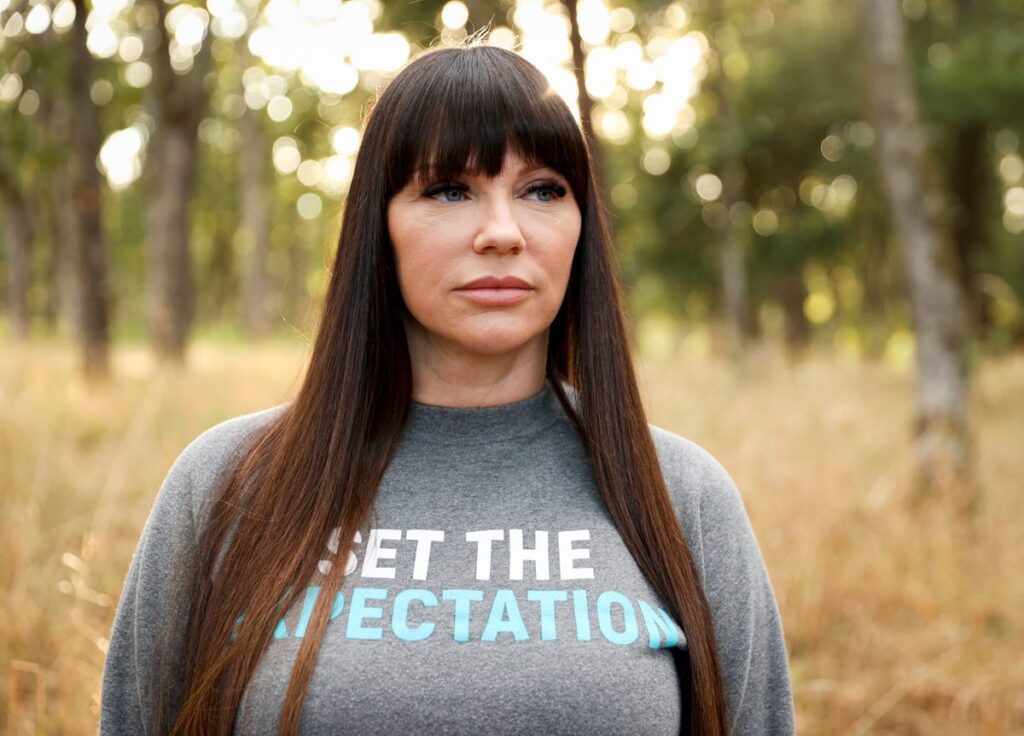 COMPILED FROM RADIO, TV, SOCIAL MEDIA AND STAFF REPORTS