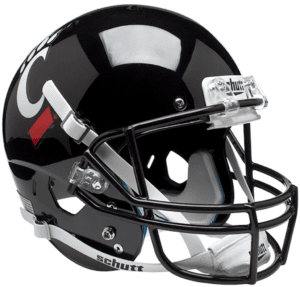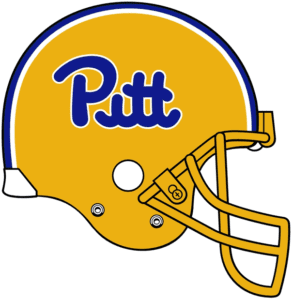 GAME NOTES
https://gobearcats.com/documents/2023/9/6/Game_2_Cincinnati_Football_Game_Notes_at_Pittsburgh.pdf
CINCINNATI – Fresh off a 66-point, 667-yard offensive explosion to open the season, the Cincinnati football team will hit the road to renew its 'River City Rivalry' with Pitt on Saturday night at Acrisure Stadium.
The Bearcats scored touchdowns on their first six possessions en route to the 66-13 victory over EKU in head coach Scott Satterfield's UC debut, which was also Cincinnati's first game as a member of the Big 12.
An always stout Pitt defense awaits this weekend. The Panthers will make it hard to replicate the offensive firepower from the opener, which also featured a school-record-tying six touchdown passes and 438 passing yards – the sixth-highest total in school history.
"They have been playing this this defense for a long time with coach [Pat] Narduzzi and they know what they are doing and are really solid at it," Satterfield said. "They are very aggressive and they play very hard, hard-nosed football team and that's what you are going to get when you are playing Pittsburgh. We are looking forward to this opportunity to go there and play those guys."
Satterfield knows what to expect against Pitt having played the Panthers twice while at Louisville, including a 24-10 victory last fall. He always knows the Bearcats will have to match the physicality of the Panthers.
"You have got to anticipate it being more physical," Satterfield said. "We practice physical, in August we tackled a lot. We tried to be intentional in the way our approach was knowing we want to be a physical team, like we want to play that way as well. It's something that we pride ourselves in, so we better be able to bring it every play we are out there."
BROADCAST INFORAMTION
The game will be televised on The CW Network at 6:30 pm. and over radio on 102.7 FM WEBN. The CW Network is on channel 12.2 WKRC-TV in Cincinnati.
Dan Hoard (pxp) and Jim Kelly (analyst) are on the call for the Bearcats, while Tom Werme (pxp), James Bates (analyst) and Treavor Scales (sideline) will broadcast for television.
RIVER CITY RIVALRY RETURNS
The Bearcats and Panthers were BIG EAST rivals, playing every year from 2005 to 2012. The 2009 matchup served as the de facto BIG EAST Championship game with UC overcoming a 21-point first-half deficit to win 45-44 on a touchdown pass from Tony Pike to Armon Binns with 33 seconds left at Heinz Field in Pittsburgh. The win propelled Cincinnati into the Sugar Bowl.
SATTERFIELD ERA STARTS FAST, FEATURES PLENTY OF SCORING
Cincinnati routed EKU, 66-13, to win its 22nd straight home opener at Historic Nippert Stadium on Saturday, giving first-year head coach Scott Satterfield the victory in his debut for the Bearcats. The first TD of the Satterfield era couldn't be more fitting. On fourth-and-5 from midfield, Satterfield dialed up a 49-yard touchdown pass from quarterback Emory Jones to wide receiver Xzavier Henderson for the first score of the season.
Cincinnati scored the ninth-most points (66) in school history, totaled the seventh-most yards (667) and tossed for the sixth-most passing yards in school history (438) with starter Emory Jones hanging 345 on the Colonels and backup Brady Lichtenberg adding 94 yards on 4-of-4 passing. Six different receivers scored touchdowns, including Henderson, Braden Smith, Dee Wiggins and Barry Jackson Jr., who all had TD catches of at last 35 yards.
Junior running back Corey Kiner rushed for his second 100-yard game of his career, totaling 105 yards on 13 carries. On defense, senior outside linebacker Daniel Grzesiak had a team-best seven stops, two TFLs, a forced fumble and a FR.
JONES CAPTURES BIG 12 PLAYER OF THE WEEK HONORS AFTER 7 TDS
Quarterback Emory Jones collected Big 12 Offensive Player and Newcomer of the Week honors after throwing more touchdowns (5) than incompletions (4) and setting a school-record with 7 TDs in a 66-13 win over EKU in his Cincinnati debut.
Jones started 10-for-10 and ended up leading the Bearcats to touchdowns on all six possession in the first half.
The La Grange, Ga., native had 325 yards and four TDs before the break and finished 19-of-23 for 325 yards and five touchdowns to go along with 26 yards and two TDs rushing. It marked his second career seven-TD game (Samford, 2021).
The former UF QB also collected SEC Offensive POTW after passing for 209 and rushing for 144 against Tennessee in 2021.
PRO FOOTBALL FOCUS HONORS HENDERSON, BRIGGS
Senior wide receiver Xzavier Henderson earned the top grade (92.5) of any Power 5 receiver from Pro Football Focus (PFF) during Week 1 action, and fifth-year senior defensive end Jowon Briggs collected PFF National Team of the Week honors after the 66-13 win over EKU.
Briggs did not record a tackle in the official box score. However, he created so much havoc on every play that PFF (which grades every play) ranked him among the nation's top defensive players for Week 1.
HEAR FROM SATTERFIELD, JONES AND BRIGGS AT PITT PREVIEW PRESSER
Cincinnati football head coach Scott Satterfield, quarterback Emory Jones and defensive lineman Dontay Corleone met with the media on Tuesday ahead of Saturday's renewal of the "River City Rivalry."
SERIES AT A GLANCE
Pittsburgh leads the all-time series 8-4 overall and 5-2 at home. However, the Bearcats have won the last two meetings in the Steel City, a 26-23 win in 2011 and the classic Pike-to-Binns victory that secured the 2009 undefeated regular season.
The Bearcats have actually won four of the last five meetings in the series. In the last one, UC opened the 2012 season with a resounding 34-10 win over Pitt in Nippert Stadium. The Bearcats were led by current defensive line coach Walt Stewart, who finished with nine tackles, 3.5 TFLs and two sacks.
Satterfield faced Pitt twice as the head coach at Louisville, winning 24-10 at home in 2022 and falling 23-20 at Pitt in 2020. Cincinnati RG Luke Kandra made his first career start vs. Pitt while at Louisville last season.
BEARCATS RETURN TWO ALL-AMERICANS, INCLUDING THE GODFATHER
Cincinnati returns a pair of Associated Press Third Team All-Americans in redshirt sophomore nose tackle Dontay Corleone and junior punter Mason Fletcher. The pair is on the 2023 All-Big 12 preseason team.
Corleone, nicknamed The Godfather, burst on the scene as a redshirt freshman in 2022, finishing as the nation's highest-graded defensive player (93.8) by Pro Football Focus. His 94.7 run grade from PFF was the best mark since Micah Parsons in 2019.
Fletcher is arguably the nation's best punter. The Melbourne, Australia native was a Ray Guy Award finalist in addition to collecting AAC Special Team Player of the Year honors in 2022. Fletcher's 46.3 average ranked fourth nationally – and is the best 2022 average among returning punters in college football. His lone punt in the season opener (45 yards) nearly was downed inside the 5-yard line before rolling into end zone.
NUMBERS AND NOTES …
QB Emory Jones has 55 career total TDs, two 7-TD games, two 300-yard passing games, 21 starts, two P5 conference POTW awards.
The Bearcats went to back-to-back NY6 Bowls from 2020-21, and are the only G5 team to advance to the CFP (2021). Cincinnati is 660-599-50 (.523) all-time and is playing its 136th football season in 2023 (since 1885, one of 10 oldest in FBS).
UC returned only one starter on offense: center Gavin Gerhardt, who started all 13 games in 2022.
Fifth-year senior Jowon Briggs is married and just had his third child on Friday, Aug. 25, with his wife, Nyjae. He was a First Team All-AAC defensive tackle in 2022. A Cincinnati native, he started his career at Virginia before transferring to UC in 2021.
Defensive Coordinator Bryan Brown's Louisville defense led the nation with 50 sacks in 2022.
COURTESY UC SPORTS COMMUNICATIONS