By Carey Van Lue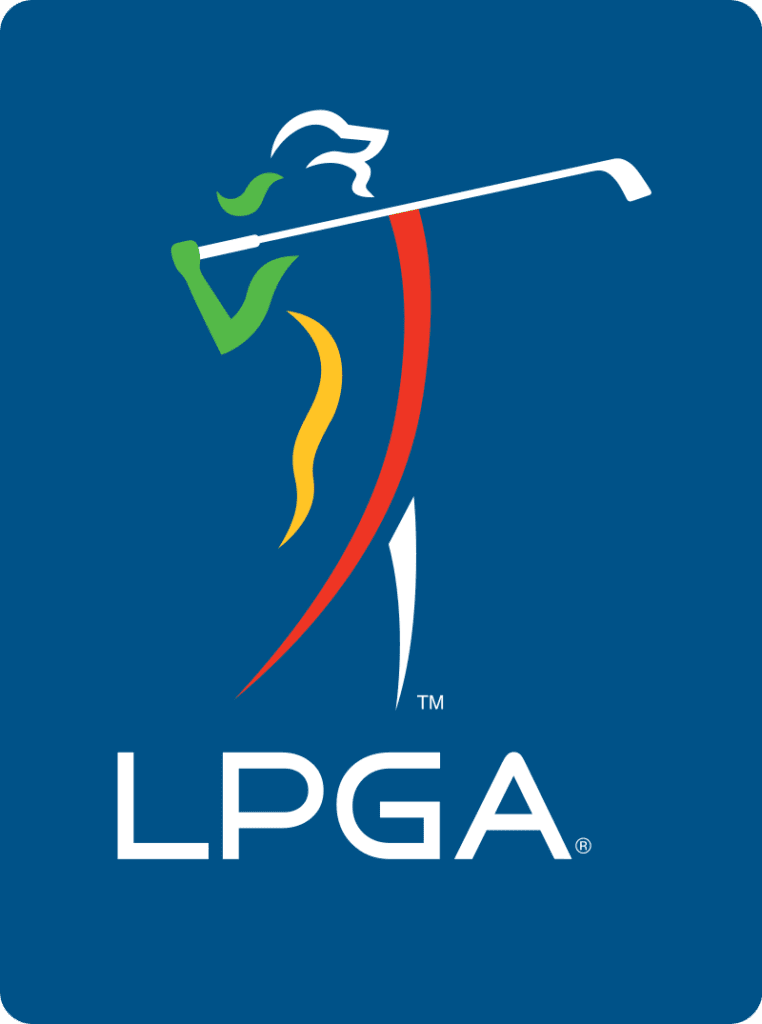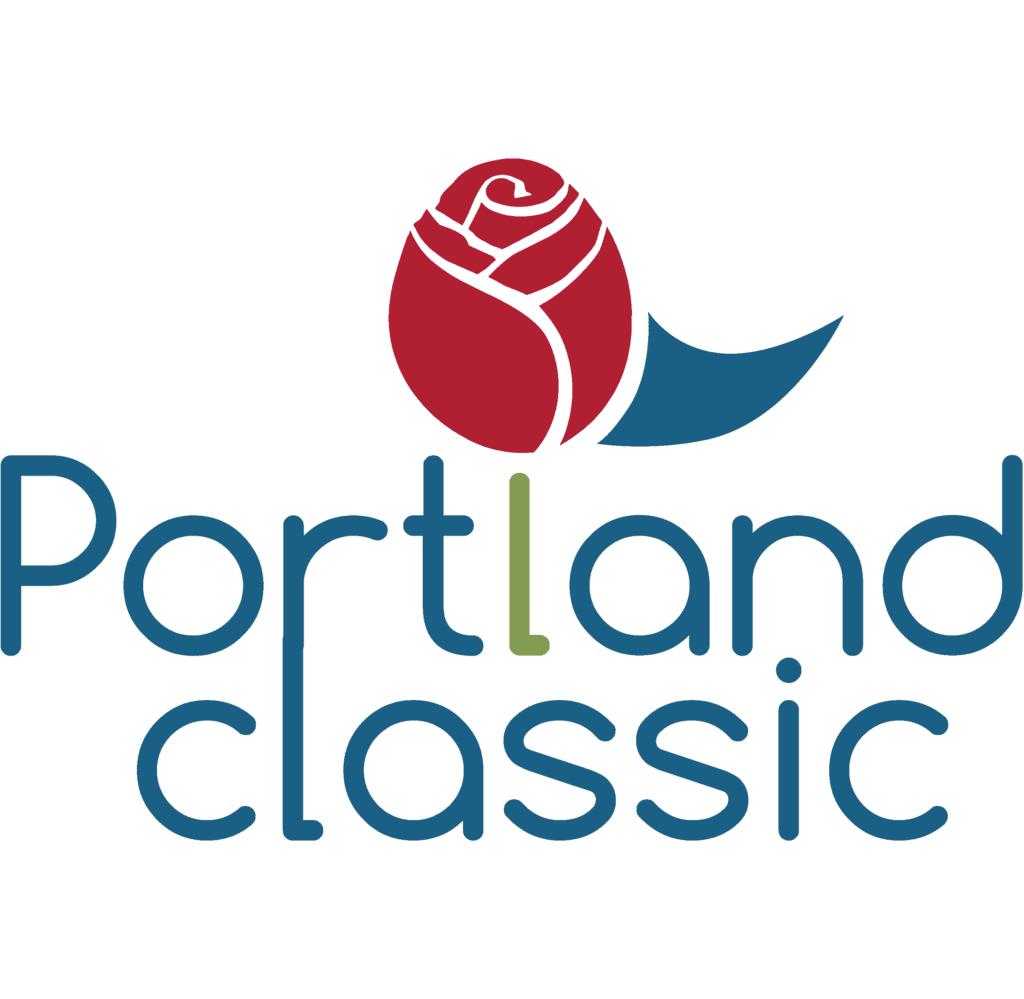 Portland Classic
Columbia Edgewater Country Club | Portland, Oregon| August 31- September 3, 2023
Final-Round Notes
September 3, 2023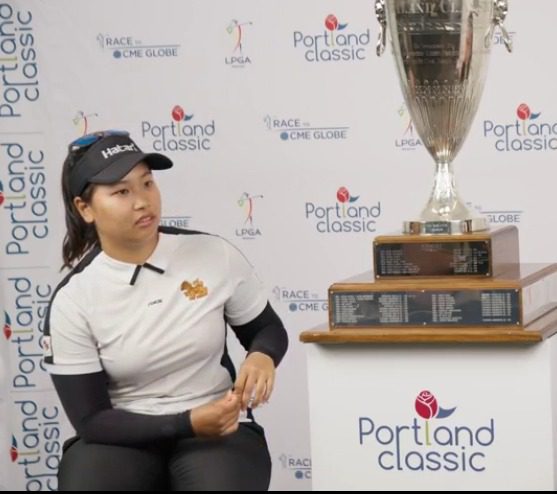 Chanettee Wannasaen LPGA Tour 2023 Portland Classic winner.mp3
Course Setup: 36-36–72; 6,355
Scoring Average: R1: 70.820; R2: 69.984; R3: 69.810; R4: 69.560
Weather: Mostly cloudy skies with temperatures only reaching the mid-70s in the afternoon; Southernly
winds through the morning turn W/SW in the afternoon from 6-10mph and potential gusts of 16mph
Race to CME Globe Points: 500 points (winner)
Purse: $1,500,000 (winner's portion is $225,000)
TV/Streaming Times: How to Watch
LEADERBOARD

Player
To par

Score

1

Chanettee Wannasaen

-26

68-66-65-63—262

2

Xiyu Lin

-22

71-65-66-64—266

T3

Ruoning Yin

-20

70-64-68-66—268

T3

Gina Kim

-20

64-70-68-66—268

T3

Carlota Ciganda

-20

68-67-66-67—268
CHANETTEE WANNASAEN MAKES HISTORY WITH A WIN AT THE PORTLAND CLASSIC
It only takes one week – or in Chanettee Wannasaen's case, 72 holes – for history to be made. After losing in a playoff at the Epson Tour's Circling Raven Championship last week, Wannasaen made it into the Portland Classic field through the Monday qualifier, and entered the event having missed the cut in her last 10 LPGA Tour starts with only $4,586 to her name in career earnings. After a sensational 9-under 63 on Sunday at Columbia Edgewater, the 19-year-old Thai native etched her name in the history books as the third-ever Monday qualifier to win on the LPGA Tour, with a total score of 262 (-26), a new tournament record.
"I'm feel really proud of myself because I really work hard for the trophy and it's very happen right now. I'm really glad for myself," said Wannasaen. "I feel thank you to my team, to my manager, to my caddie, to all the fan, my family to cheering for me."
Starting Sunday one shot back of 54-hole leader Megan Khang, Wannasaen played lights out in the final round with what seemed like no sign of nerves from the 2023 LPGA Tour rookie. She came out swinging on the front nine – carding five-straight sub-par holes, four birdies and one eagle on No. 5, to turn in 30 and at -23. From there, she notched three more birdies on Nos. 13, 14 and 17 to become the first since Brooke Henderson at the 2015 Portland Classic to earn an LPGA Tour title after successfully Monday qualifying at the start of the week.
"I don't give up. I always to work hard, to work hard for improve my short game, improve my mind, improve my play," said Wannasaen, who becomes the 10th Rolex First-Time Winner this season and the third rookie to earn a Tour victory in 2023. "I do everything for get a trophy."
A crowded leaderboard gave their best effort to catch Wannasaen to no avail, including Xiyu Lin, whose 8-under 64 vaulted her into solo second, her fifth runner-up performance of the past two seasons. Lin, who started the tournament with a double bogey, two bogeys and a birdie in her first nine holes on Thursday, followed up the next 63 holes carding only one lone bogey on Saturday on the par-3 8th. Her final round included eight birdies, including six in her closing 10 holes with two of them coming down the stretch on No. 17 and 18.
"I kind of wish I can cross the first nine holes I ever played off, and then I'll be 25-under," said Lin. "But like I have been struggle a little bit with my putter recently, so this week I change a grip, change the setup a little bit, and like I said, the first nine hole on Thursday I really thought I'm going home. So the way I battle it back it's pretty good, and to see the putter working it's a great feeling."
Major champion Ruoning Yin, LPGA Tour winner Carlota Ciganda and Epson Tour graduate Gina Kim finished in a tie for third at -20, while last week's CPKC Women's Open champion Khang shot a 1-under 71 to grab a solo sixth in Portland. Ariya Jutanugarn and Atthaya Thitikul – who were both on the green to celebrate Wannasaen's victory – along with Linn Grant tied for seventh at -18. The 2022 Portland Classic champion Andrea Lee tied for 10th at -17 with Hyo Joon Jang, who carded a 62 on Saturday to play in her first final grouping at an LPGA Tour event. Jang shot a 72 on Sunday to finish with her first top-10 result on Tour.
"It's really hard to describe in a word, but definitely I learned a lot because I really haven't had this experience before," said Jang. "So I was really grateful and I loved it."
A LOOK AT THE WINNER
| | |
| --- | --- |
| CATEGORY | Chanettee Wannasaen |
| 2023 Race to CME Globe Rank | 47 (proj.) |
| 2023 LPGA Tour Wins | 1 |
| 2023 LPGA Tour Top 10s | 1 |
| 2023 LPGA Season Earnings | $229,586 |
| Career LPGA Tour Wins | 1 |
| Career LET Wins | 0 |
| Career Epson Tour Wins | 0 |
| Career LPGA Tour Top 10s | 1 |
| Career Money (LPGA) | $229,586 |
Rolex Rankings No. 367 Chanettee Wannasaen
She hit 13 of 14 fairways and 15 of 18 greens, with 26 putts

Her 29 birdies was the most among the field this week

Her 262 is the new 72-hole tournament record (-26)

The previous low was 267 (-21) recorded by Hannah Green (2019) and Brooke Henderson (2015)

The 262 also becomes the new lowest 72-hole winning raw score this season

On a par 72 course, Lilia Vu held the previous low (266, Honda LPGA Thailand)
Linn Grant won the Dana Open at Highland Meadows with a raw score of 263

Her final-round bogey-free 63 is a new career-low 18 holes

It ties the lowest fourth-round score by any player this season
It is also the new low finish by a winner in 2023

Her four-stroke margin of victory for the second-highest this season
She is the first players since Nanna Koertz Madsen at the 2022 Honda LPGA Thailand (-26) to win with a score of -25 or better
She is the first player to win with all four rounds in the 60s since Celine Boutier at the 2023 Amundi Evian Championship

She is the eighth player this year to win with all four rounds in the 60s

She becomes the season's 10th Rolex First-Time Winner, joining Lilia Vu (Honda LPGA Thailand), Ruoning Yin (DIO Implant LA Open), Grace Kim (LOTTE Championship), Rose Zhang (Mizuho Americas Open), Allisen Corpuz (U.S. Women's Open), Linn Grant (Dana Open), Elizabeth Szokol (Dow Great Lakes Bay Invitational), Alexa Pano (ISPS Handa World Invitational) and Megan Khang (CPKC Women's Open)

She is the third-straight Rolex First-Time Winner
The most First-Time Winners in one season is 11 (1995, 2022)

She is the fourth Tour rookie to win this season following Kim, Zhang and Pano

Zhang became a 2023 rookie upon accepting LPGA Tour Membership following her win at the Mizuho Americas Open

She is the third-ever Monday qualifier to win an LPGA Tour event

She is the first since Brooke Henderson at the 2015 Portland Classic

She is the 18th different player to win this season
She is the second-youngest winner on Tour this season at 19 years, 4 months and 18 days

She is the second 19-year-old to win on Tour in 2023, joining Pano (19 years exactly)

She is the seventh player from Thailand to ever win on the LPGA Tour

She is the second Thai player to win this season following Pajaree Anannarukarn (Bank of Hope LPGA Match-Play presented by MGM Rewards)

She is the first Thai player to win the Portland Classic
She wins the Portland Classic in her first start at the event
This is her 12th event of the 2023 season

Her previous season-best finish was T51 result at the Honda LPGA Thailand
She has only made two cuts this season, in her first two starts this year
She had missed nine straight cuts before coming to Portland

Wannasaen lost in a playoff last week at the Circling Raven Championship on the Epson Tour
She has one LET Access Series win, the 2022 Trust Golf Links Series – Ramside Hall
Wannasaen has two wins on the TLPGA Tour, the 2022 Singha Pattaya Ladies Open and 2022 SAT-NSDF 5th Thai LPGA Championship
She won the 2019 Singha Thailand Amateur Match Play Championship
THINGS TO KNOW
Only three players recorded all four rounds in the 60s at the Portland Classic; Wannasaen, Ariya Jutanugarn and Carlota Ciganda
Xiyu Lin finished solo second at -22

This is Lin's fifth runner-up result on the LPGA Tour and second this season

She also finished T2 at the JM Eagle LA Championship after losing in a playoff to Hannah Green

Lin went bogey free on Sunday, her second bogey-free round of the week

She also went bogey free on Friday

Lin's 27 birdies are second most in the field after champion Wannasaen
Her Sunday 64 is her lowest round of the season, besting her previous-best 65 which she shot in the opening round of the Honda LPGA Thailand
Her solo second finish is her best result at the Portland Classic

Her previous best was a T-30 finish in 2019

Three players finished in a tie for third; Ruoning Yin, Gina Kim and Ciganda

Yin was one of four players to go bogey free in the final round along with Wannasaen, Lilia Vu and Jasmine Suwannapura
Kim's T3 result is her career-best finish on the LPGA Tour

Her previous best was a T17 result at the 2023 JM Eagle LA Championship

Kim's first-round 64 and final-round 66 are her best rounds of the 2023 season

Her Thursday 64 is her new career-low round on the LPGA Tour

This is Ciganda's second T3 result of the 2023 season and fifth top-10 finish

She also finished T3 at the KPMG Women's PGA Championship

This is the first time this season that Ciganda has shot all four rounds in the 60s

Last week's CPKC Women's Open champion Megan Khang finished solo fourth

Khang held the 54-hole lead for the second week in a row heading into Sunday
She shot three straight rounds of 66 on Thursday, Friday and Saturday
On Sunday she shot a 1-under 71

Four players finished in a tie for seventh at -18, including Atthaya Thitikul, Jutanugarn and Linn Grant

Thitikul overtook Hyo Joo Kim for most top-10 finishes this season (9)

Rookie Hyo Joon Jang carded the low-round of the week with a 10-under 62 on Saturday

Her 62 was a new career-low 18-hole score

She's carded three-straight rounds in the 60s at Columbia Edgewater CC on Thursday-Saturday
She shot an even 72 on Sunday
Heading into the Portland Classic, she had only recorded one round in the 60s (67, R2, JM Eagle Championship)

Her 11 birdies on Saturday:

Is a new season-low for most sub-pars in one round by any player in 2023
Tied the LPGA Tour record for the second-most birdies in one round

Nelly Korda last carded 11 birdies in one round in her victory at the 2021 Meijer LPGA Classic

She finished T10 at the Portland Classic along with defending champion Andrea Lee

The Portland Classic is the longest running non-major tournament on the LPGA Tour

This is the 52nd playing of the event
QUOTABLE
Ruoning Yin (T3,) on if she knew her friend Xiyu Lin in the group behind her was ahead of her on the leaderboard during the day:
"Maybe last couple holes I did pay attention on the leaderboard. I know my position and I know she had another good round today. Couldn't beat her today. I'll beat her next week."
Carlota Ciganda on Wannasaen's Portland Classic performance after playing alongside her in the penultimate grouping:
"I mean, the girl that I played today, she was just amazing. She played some amazing golf. 63 on a Sunday for a rookie and a Monday qualify. I mean, that's just amazing golf and she deserves to win the tournament."
Megan Khang on her final round, and that of the new champion:
"Game is pretty solid. I mean, I can't really say too much about today. You know, couple putts didn't drop, but overall, I mean, Chanettee played amazing. 9-under on a Sunday, you know, it's pretty cool to see that. She played amazing golf. You're out there and just kind of like there is nothing you can do about that. Gave myself a bunch of chances today, was stroking it well, just, again, putts didn't drop. That's golf, right?
NOTABLE
Monday Qualifier Chanettee Wannasaen Goes Low With a 9-under 63 to Win the Portland Classic
A Cinderella story in Portland! 
Chanettee Wannasaen Winner's Interview | 2023 Portland Classic
Final-Round Highlights | 2023 Portland Classic – extended
Thai players stayed to celebrate Chanettee Wannasaen's first LPGA Tour win!
A message from the Portland Classic champion
TOURNAMENT SCORING RECORDS
18 holes: 61, Sei Young Kim, second round, 2019
36 holes: 127, Hannah Green, 2017
54 holes: 197, Yealimi Noh, 2019
72 holes: 262 (-26), Chanettee Wannasaen, 2023
COURTESY LPGA TOUR COMMUNICATIONS