By Danielle Daniels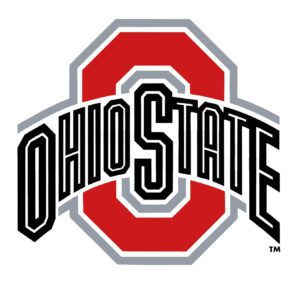 Fri, Aug 25
This will be the first meeting between the two programs
Ohio State at Montana
Date: August 27, 2023
Time: 8:00 p.m. ET
Venue: Missoula, Mont. – South Campus Stadium
Watch: ESPN+
Live Stats: Statbroadcast
Game Notes: Ohio State | Montana
Rosters: Ohio State | Montana
Season Stats: Ohio State | Montana
COLUMBUS, Ohio – Ohio State will continue on the road and travel to the northwest to take on the Montana Grizzlies on Sunday, Aug. 27. The game will begin at 8 p.m. ET and will be streamed on ESPN+.
Ohio State will complete its first road trip of the season by heading to Montana for a Sunday evening showdown with the Griz.
This will be the first meeting between the two programs. This will also be the first game against any current member of the Big Sky Conference.
Sunday's game will be just the second time Ohio State has travelled that far north for a game. The Buckeyes played a pair of games in Seattle, Wash., against Washington and Portland to open the 2004 season. Missoula will be the second northernmost city Ohio State has travelled to for a match.
The Buckeyes are 1-2-0 on the season and are coming off a 6-1 setback at No. 17 Memphis on Thursday night. Sydney Jones scored the Buckeye goal as she converted a penalty in the 82nd minute. That was Jones' third career goal and her second via a penalty kick.
Montana opened the year with a pair of road wins at North Dakota and North Dakota State before beating Montana State Billings 4-0 in its home opener on Thursday evening. Seven different Grizzlies have scored a goal and 13 players have recorded a point through the first three contests.
Kailyn Dudukovich had three goals in the first two games, becoming just the fourth Buckeye with three or more goals in the first two games of a season. She has 17 goals in her career.
Senior midfielder Peyton McNamara had an assist on Dudukovich's goal on vs. Buffalo for her first point of the season. She is still settling back in off her run with the Jamaican national team in the FIFA Women's World Cup.
The Buckeyes are under the direction of head coach Lori Walker-Hock who is in her 27th season with the program and her 29th overall as a head coach. She has 283 wins at Ohio State and is just four wins away from 300 in her career.
#GoBucks
COURTESY OSU ATHLETIC COMMUNICATIONS