Lydia Jane Allison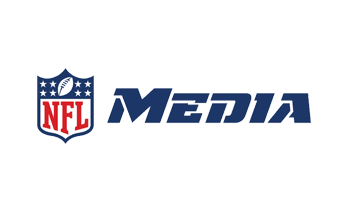 DIRECTV will now distribute NFL Network & NFL RedZone across all platforms including DIRECTV, DIRECTV STREAM, and U-verse
JUNE 27, 2023: DIRECTV today announced a multi-year renewal of its affiliation agreement with NFL Media that will extend its existing carriage of NFL Network on DIRECTV (via satellite) and will add distribution of NFL Network via DIRECTV STREAM and U-verse.
Also, DIRECTV will now for the first time carry NFL RedZone across all platforms. Both NFL Network and NFL RedZone will be available on all platforms in the coming weeks.
NFL Network will be available to Choice subscribers on DIRECTV (via satellite and on an authenticated streaming basis) and DIRECTV STREAM, and to U200 subscribers on U-Verse.  This agreement marks the first time that DIRECTV and DIRECTV STREAM customers will have access to NFL RedZone.
With these additions, DIRECTV customers now have access to an enhanced DIRECTV Sports Pack and DIRECTV STREAM subscribers will be offered a DIRECTV Sports Pack for the first time, in each case featuring NFL RedZone.  NFL RedZone will be offered through the HD Premium Tier to U-verse customers.
"DIRECTV was an initial launch partner of NFL Network over 20 years ago and we're thrilled to continue our long-standing partnership which caters to millions of DIRECTV customers who are NFL fans," said Hans Schroeder, Executive Vice President of Media Distribution for the NFL. "This renewal will provide fans across all DIRECTV platforms the ability to watch NFL Network's award-winning coverage of America's most popular sport while also giving greater access to the wildly popular NFL RedZone."
"With this agreement, DIRECTV continues a long-standing partnership with the NFL and maintains our sports leadership position by delivering the best of sports content to our customers," said Rob Thun, chief content officer, DIRECTV. "This deal strengthens our NFL relationship as it includes expanded carriage of NFL Network and all the best action from Sunday's games with NFL RedZone, which is now available to customers across all three DIRECTV platforms."
With NFL Network, DIRECTV, DIRECTV STREAM, and U-verse subscribers have access to year-round NFL content, including exclusive live preseason and regular season games, popular studio shows such as Good Morning Football, NFL GameDay Morning, and NFL Total Access and award-winning original series such as A Football Life, NFL 360 and America's Game.
With NFL RedZone, subscribers can tune in to watch host Scott Hanson deliver every touchdown from every game to fans on Sunday afternoons during the NFL regular season.
NFL content continues to be the most valuable in all of sports and entertainment. According to Nielsen, 185 million people tuned into the 2022 NFL regular season with an average of 16.7 million viewers watching per game.  NFL games accounted for 88 of the 100 most-watched TV shows among all programming in 2022.
Terms of the agreement were not disclosed.
ABOUT NFL MEDIA
NFL Media comprises NFL Network, NFL RedZone, NFL Films, NFL.com, the NFL app, NFL+ and streaming service, the NFL Channel.
Seven days a week, 24 hours a day, 365 days a year, fans turn to NFL Network to receive information and insight straight from the field, team headquarters, league offices and everywhere the NFL is making news. Launched in 2003, NFL Network gives fans unprecedented year-round inside access to all NFL events, including the Super Bowl, Playoffs, regular season, preseason, Pro Bowl, Pro Football Hall of Fame induction weekend, NFL Draft, NFL Scouting Combine, Senior Bowl, league meetings, minicamps and training camps.
For fans on the go, all NFL Network programming can be streamed live through the NFL app and NFL Network app on smartphones, tablets, PCs and connected TV devices (Amazon Fire TV, Android TV, Apple TV, Roku and Xbox One). Access is available for NFL Network subscribers of participating TV providers. For more information, go to NFL.com/nflnetwork.
About DIRECTV
As a leader in sports and entertainment for almost 30 years, DIRECTV provides industry-leading content, service, and user satisfaction. By reimagining what is possible, DIRECTV's mission is to aggregate, curate and deliver exceptional, innovative service to its customers. In 2023, DIRECTV elevated the customer experience by delivering Gemini, which can integrate customers' content from their third-party platform subscriptions onto a single one-stop, digital experience. With DIRECTV, the sports season never ends, and customers are treated to broadcasts of several major sports, including the NFL, MLB, NBA, NHL and multiple domestic and international soccer leagues. DIRECTV provides customers the choice of watching sports, movies, and TV shows on their TVs at home or their favorite mobile devices via the DIRECTV app.
COURTESY NFLmedia.com