By Mariana Smithfield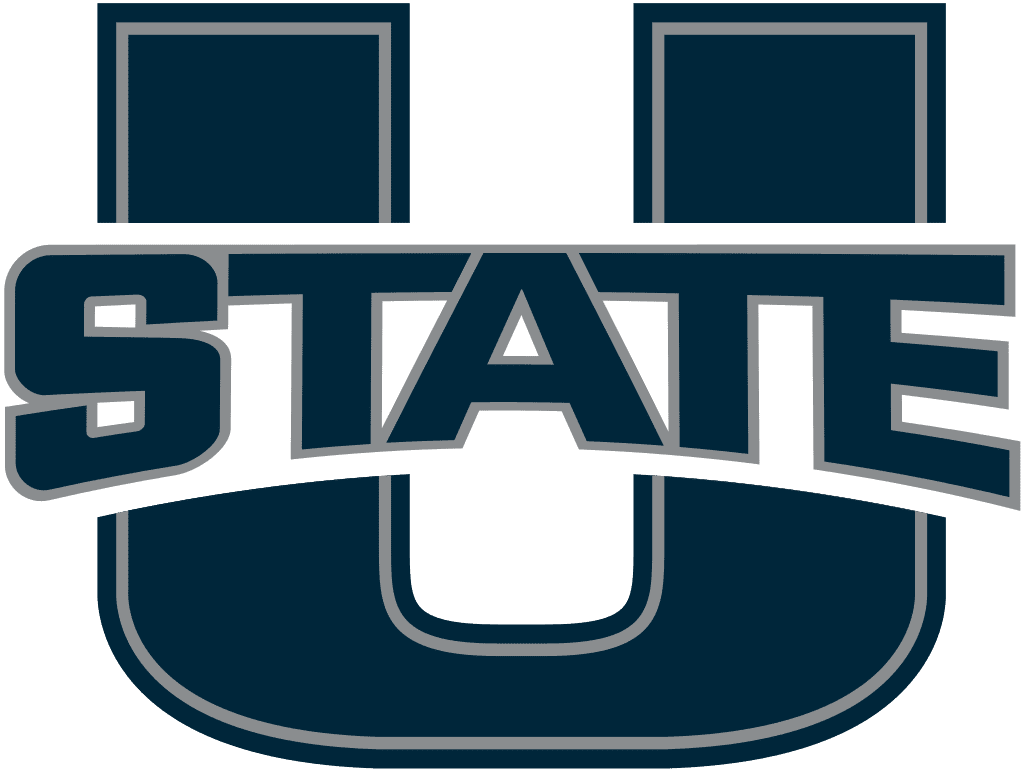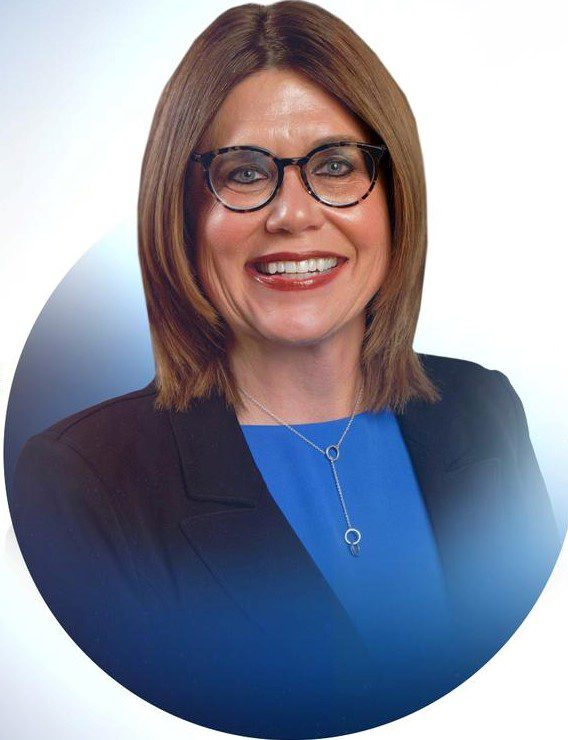 8/7/2023
Utah State University President Elizabeth Cantwell has recruited Diana Sabau as the next vice president and director of USU Athletics after a national search. Sabau will start at USU on Aug. 21.
"I'm thrilled Diana will join the Aggie family at the helm of USU Athletics. She is perfect for this moment and for elevating Aggie Athletics to the next level," Cantwell said.
Sabau comes to USU with an important and impactful background, most recently serving as deputy commissioner and chief sports officer for the Big Ten Conference, overseeing the administration of all 28 of the conference's sponsored sports. As the chief sports officer with the Big Ten Conference, Sabau provides swift counsel and measured guidance to the Big Ten commissioner and departmental oversight of football administration, basketball administration, hockey administration, Olympic sports administration and officiating administration.
Sabau has also had extensive leadership roles in college athletics prior to joining the Big Ten, most recently as senior deputy athletics director at The Ohio State University. There she served as sport administrator for football, women's ice hockey, and the co-ed rifle and pistol programs. During her four years as sport administrator for The Ohio State University football, the team won four consecutive Big Ten championships, participated in the college football playoffs, and garnered accolades and achievements of considerable national attention.
"From understanding campus culture to conference realignment to what it takes to win, Diana is a skilled and experienced professional, and I feel very lucky that we have been able to recruit her," Cantwell said. "I know that all Aggies are deeply passionate about our athletic programs, as am I. Many fans have been looking forward to an announcement, and I am so proud that who we are and what we represent has attracted someone like Diana. Throughout our recruitment process, we have run a search dedicated to professionalism, fairness and thoughtfulness. We very carefully considered each candidate's leadership abilities, experience, proven track record, appreciation for who we are at USU and ability to lead us into a future that all Aggies will be proud of. Diana clearly exemplifies these qualities."
Sabau thanked Cantwell and the search committee in a statement.
"I am humbled by this tremendous opportunity to lead Utah State Athletics and I am so grateful to President Cantwell for her belief and confidence in me as well as to the members of the search committee," Sabau said. "I am energized to serve our Aggie student-athletes, coaches, staff, university, alumni, donors and the Logan community. We will compete for championships with integrity and we will build on the current momentum of Utah State Athletics."
Gloria Nevarez, commissioner of the Mountain West Conference, offered her thoughts about USU's new athletic director, whom she has known for some time.
"Congratulations to President Cantwell and Utah State on recruiting Diana Sabau as their vice president and director of athletics," Nevarez said. "She is an outstanding communicator, innovator, team player and above all else the consummate servant leader. A terrific hire for USU and the Mountain West."
Tony Petitti, commissioner of the Big Ten Conference, also congratulated Utah State on hiring Sabau.
"On behalf of the entire Big Ten Conference, I want to congratulate Diana on her new role at Utah State University," Petitti said. "Diana is a team player who has built strong relationships both internally and externally throughout her career. She places the student-athlete experience at the center of everything she does, which is one of many reasons she was able to immediately impact the success of multiple Big Ten championships and events. Although we will miss her at the Big Ten, we wish her every continued success in her new role."
Sabau has a master's in sports administration from Ohio University, a bachelor's degree from St. Bonaventure University, and she attended Oxford University, Somerville College. Sabau and her husband, Jamie, have two children.
Sabau will be officially introduced at a news conference later this week, and the university will announce details soon.
The university worked with search firm Collegiate Sports Associates Executive Search & Consulting to collect applications and vet candidates.
"There was enormous interest in this position, and we were all very impressed by the depth of the candidate pool," said Brian Steed, a member of the president's executive team who chaired the search committee. "That really speaks volumes about the strength of USU Athletics."
In addition to Brian Steed, the search committee included Jacey Skinner, chair of the USU Board of Trustees; Steve Palmer, former USU Alumni Board chair and member of the USU Board of Trustees; Stan Albrecht, former USU president and previous member of the Utah Board of Higher Education; Jim Laub, member of the community and Aggie Athletics supporter; Jontrell Rocquemore, former student-athlete and wellness professional; and Devin Wiser, vice president of Government and Community Relations. Additionally, Matt White, vice president for USU Advancement and James Morton, representing the USU faculty, served as advisory members.
USU's vice president and director of Athletics reports to the president and is a member of the president's senior leadership team. This person oversees all aspects of USU's athletic department. In her new role, Sabau will lead and make decisions regarding personnel, academic and athletic success, budgets, facilities, operations, fundraising, compliance and student-athlete welfare. She will ensure compliance to all regulations governing USU and its employees, as well as those of the NCAA and Mountain West Conference. USU competes in 16 Division I sports programs.
What Others Are Saying About Diana Sabau
"Diana is exceptionally talented and gifted. She will be an excellent leader at Utah State. She is smart, personable, and strives for excellence. The university and Mountain West Conference will benefit from her vast experiences."
– Gene Smith, senior vice president and director of Athletics at The Ohio State University
"Diana was invaluable as both an administrator and as a colleague. She was someone who simply knew how to get things done. What I really valued about Diana was that she was equally adept at handing the day-to-day tasks as she was the larger, big-picture issues that so many times can be complicated. Diana was honest, fair, trustworthy and ultimately a great advocate for our student-athletes and program."
– Ryan Day, head football coach, The Ohio State University
"Congratulations to Diana and to Utah State! What a great hire. I really enjoyed working with Diana here at Ohio State as did all of our staff. She is bright, driven, and excellent at connecting with people. Diana has a great understanding and knowledge of all that goes into a high-level athletic department, and I'm excited to follow her continued success leading Utah State Athletics."
– Chris Holtman, men's basketball coach, The Ohio State University
"Diana was always a go-to person when we needed something for our program. She is someone who always had the student-athlete experience top-of-mind, including preparing them for life after sport with a degree and skills that transfer to success in life. She has considerable experience in collegiate athletics, and she is someone who can guide a program through issues both big and small."
– Kevin McGuff, women's basketball coach, The Ohio State University
COURTESY UTAH STATE ATHLETIC COMMUNICATIONS