Posted by Skip Coopersmith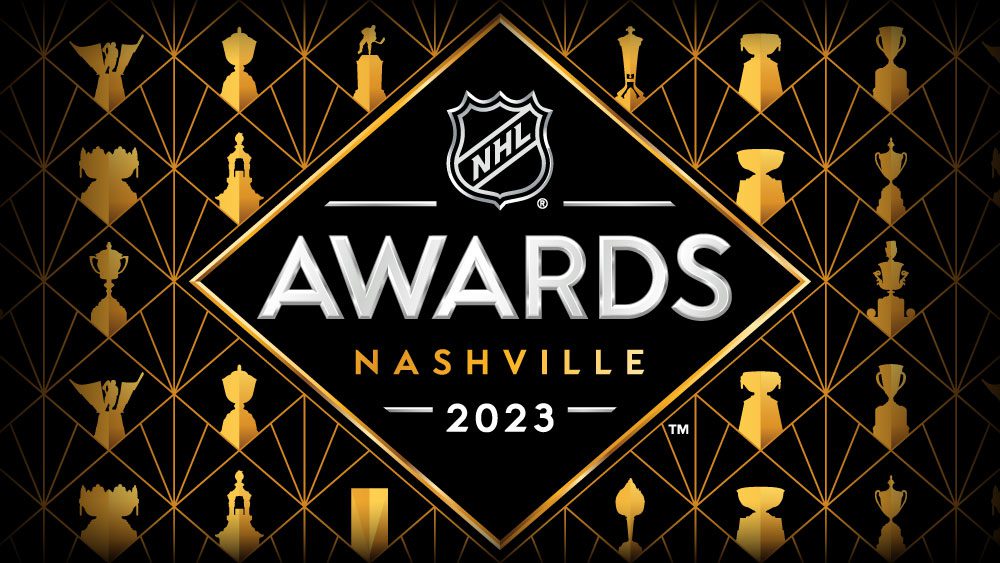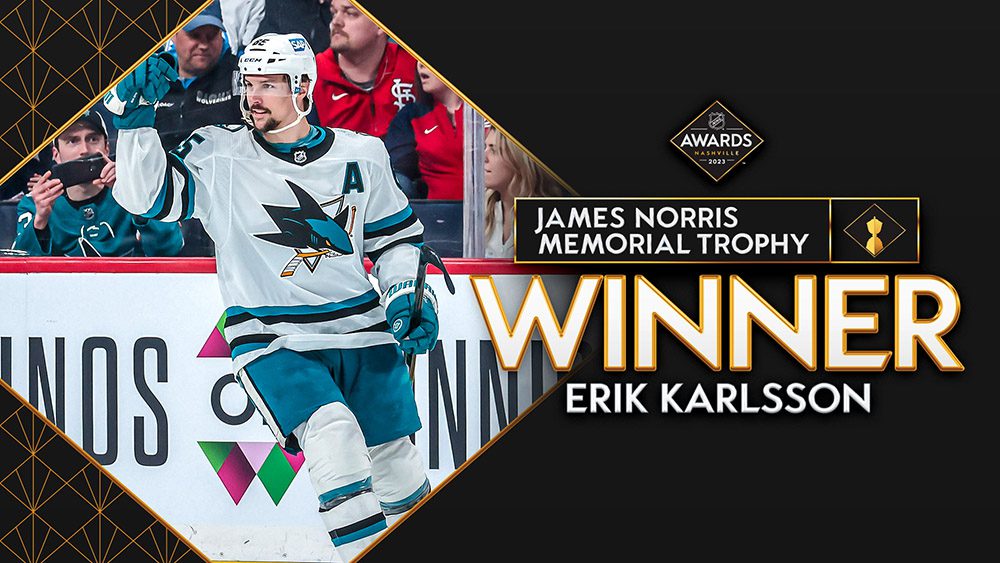 NASHVILLE (June 26, 2023) – Erik Karlsson of the San Jose Sharks is the 2022-23 recipient of the James Norris Memorial Trophy, awarded "to the defense player who demonstrates throughout the season the greatest all-round ability in the position," as selected by the Professional Hockey Writers Association.
Karlsson, who previously won the Norris Trophy twice with the Ottawa Senators (2011-12 and 2014-15), is the fourth defenseman to take home the award with multiple teams, following Chris Chelios (CHI and MTL), Paul Coffey (DET and EDM) and Doug Harvey (MTL and NYR). He also is the second player to go eight-plus years between Norris Trophy wins, a feat previously achieved by Coffey (9 years, 1985-86 w/ EDM and 1994-95 w/ DET).
Karlsson was the top choice on 123 of 196 ballots and garnered 1,585 voting points, ahead of 2020-21 Norris winner Adam Fox of the New York Rangers, who finished in second place with 41 first-place votes and 1,125 points. Cale Makar of the Colorado Avalanche, the 2021-22 Norris recipient, ranked third in balloting with 553 points.
Karlsson, the sixth different defenseman in NHL history and first since Brian Leetch in 1991-92 (w/ NYR) to record a 100-point season, topped blueliners with 25-76—101 across 82 games. He became the eighth different player in the League's expansion era (since 1967-68) to outright lead defensemen in goals, assists and points within a single campaign, a feat last achieved by Mike Green in 2009-10 (w/ WSH). Karlsson also set an NHL record for blueliners by factoring on 43.35 percent of San Jose's total goals (101 of 233, excluding shootout-deciding goals), eclipsing Bobby Orr in 1969-70 (43.32% w/ BOS).
For more on the Norris Trophy, including a list of past winners, click here.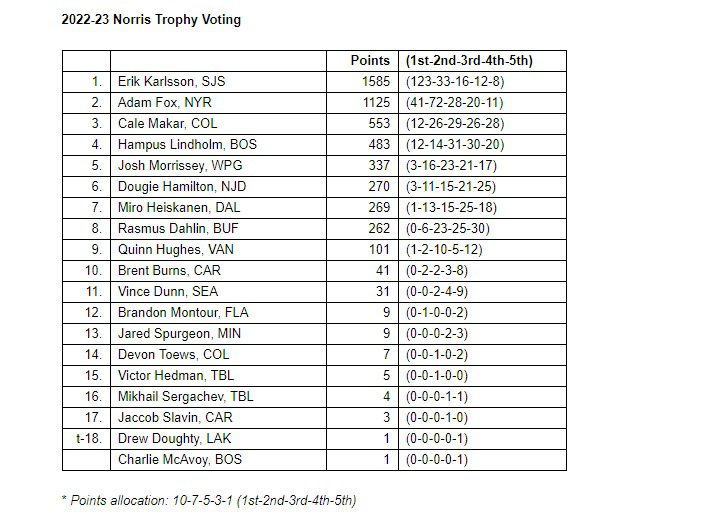 COURTESY NHLmedia.com