Posted by REGGIE MASON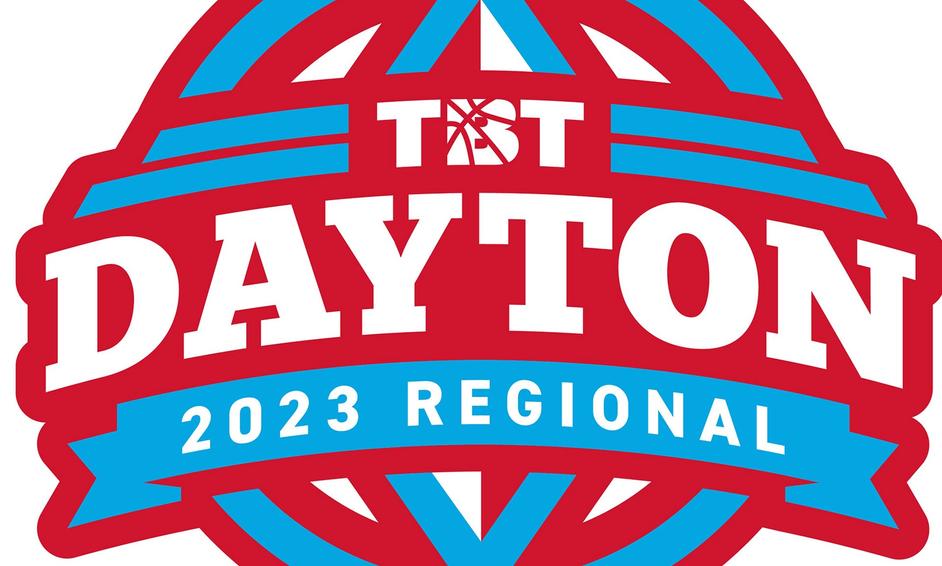 Regional Will Be Hosted By UD Alumni Team "Red Scare"
https://daytonflyers.com/news/2023/6/21/TheTournament.com/Dayton
https://thetournament.com/tbt/
6/21/2023
DAYTON – The Basketball Tournament (TBT) – the $1 million, winner-take-all summer basketball event broadcast live on ESPN networks – today announced the bracket for this year's tournament.
Red Scare, the Dayton alumni team, will serve as the featured team for one of eight regionals, and compete against seven other teams for the chance to advance closer to TBT's $1 million prize. The games, which will take place July 26-29, will be played at the University of Dayton Arena.  Dayton will also host a TBT quarterfinals game on July 31.
Now entering their fifth year in TBT, Red Scare is coming off their most successful TBT appearance in 2022, which included a run to TBT's semifinals.
Red Scare is the number one seed in the Dayton Regional.  It is once again organized by former walk-ons Joey Gruden and Jeremiah Bonsu. Gruden will continue to serve as the team's head coach. Red Scare's current roster includes:
●    Jordan Sibert (2013-15)
●    Scoochie Smith (2013-17)
●    Darrell Davis (2014-18)
●    Ryan Mikesell (2015-20)
●    Josh Cunningham (2016-19)
●    Trey Landers (2016-20)
●    Rodney Chatman (2019-21)
●    Jordan Barham (Ohio)
●    A.J. Pacher (Wright State)
●    Justin Smith (Arkansas/Indiana)
●    Terry Allen (Richmond)
The rest of the region includes:
●    #2 seed Friday Beers: Representing the popular social media/content brand, Friday Beers includes former NBA players Gabe York and Mitch Creek.
●    #3 seed Team Colorado (Colorado alumni): Returning to TBT after a three-year hiatus, Team Colorado brings together some of the best alumni from the University of Colorado, including former NBA draft pick Tyler Bey.
●    #4 seed Carmen's Crew: The Ohio State alumni team and 2019 TBT champions returns to the hardwood this summer. William Buford is the lone returnee from previous year's Carmen's Crew teams. The roster features younger alums like Kaleb and Andre Wesson, CJ Jackson, Kyle Young, Trevor Thompson, and more.
●    #5 seed Team Overtime: Overtime's roster is set to feature highly-touted players from Overtime Elite, its alternate professional pathway organization. As a first time participant in 2022, their roster included Amen and Ausar Thompson, two projected top-10 picks in the 2023 NBA Draft.
●    #6 seed Men of Mackey (Purdue alumni): Representing Purdue University, Men of Mackey features legendary Boilermaker Robbie Hummel amongst some new faces to the team, like Nojel Eastern and recent Purdue grad David Jenkins.
●    #7 seed Athletics Miami:  A Miami-based team that secured its spot in the Dayton Regional via buy-in for the second year in a row. Last year, Athletics Miami took top-seeded The Money Team down to the wire.
●    #8 seed India Rising: India Rising is an unprecedented basketball team bringing together the world's best Indian-origin players to compete in TBT.
The #1 seed Red Scare will take on the #8 seed India Rising in the team's first-round game on Wednesday, July 26 at 8 p.m. ET. If Red Scare advances to the second round, they will face the winner of #4 seed Carmen's Crew and #5 seed Team Overtime on Friday, July 28 at 8 p.m. ET. The Dayton Regional championship game will be Saturday, July 29 at 7 p.m. ET.
The first round matchups on Wednesday July 26 are:
●    1 p.m. ET: #2 Friday Beers v #7 Athletics Miami
●    3 p.m. ET: #3 Team Colorado (Colorado) v #6 Men of Mackey (Purdue)
●    6 p.m. ET: #4 Carmen's Crew (Ohio State) v #5 Team Overtime
●    8 p.m. ET #1 Red Scare (Dayton) v #8 India Rising
Dayton will also host a TBT Quarterfinals game on July 31 at 7 p.m. ET, which will pit the Dayton Regional winner against the Xavier Regional winner. The winner of that game will advance to TBT's semifinals in Philadelphia on Wednesday, August 2. The $1M winner-take-all championship game will also be in Philadelphia on Thursday, August 3.
For more information on the Dayton Regional or to purchase tickets to one of the games, please visit TheTournament.com/Dayton.
About The Basketball Tournament
The original home of the Elam Ending (developed by Dayton grad Nick Elam), The Basketball Tournament has grown from a unique idea among friends to one of the most exciting and engaging events on the summer sports calendar, with national TV exposure, social media buzz and regional championships across the country – culminating in a winner-take-all $1 million game. Every year it attracts some of the best players in the world. For more information on TBT's ninth season, visit www.thetournament.com
COURTESY DAYTON MEDIA RELATIONS & THE BASKETBALL TOURNAMENT