Posted by WALKER THOMPKINS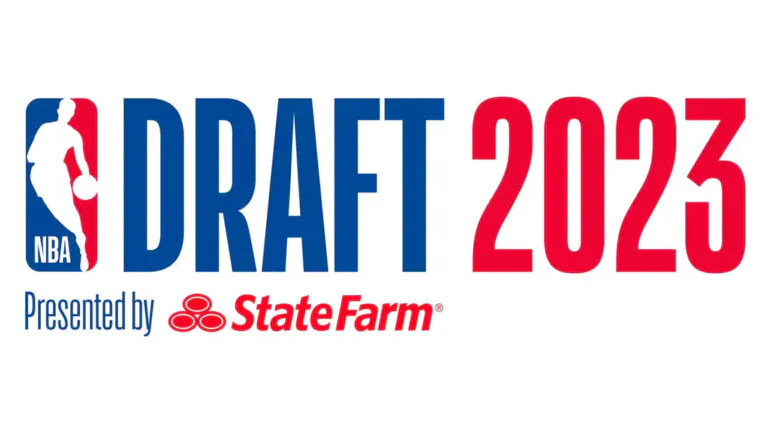 The San Antonio Spurs will have the first overall pick in tonight's NBA Draft 2023 presented by State Farm (8 ET, ESPN/ABC). Below is the complete 2023 Draft order:
First Round
1. San Antonio
2. Charlotte
3. Portland
4. Houston
5. Detroit
6. Orlando
7. Indiana
8. Washington
9. Utah
10. Dallas
11. Orlando (from Chicago)
12. Oklahoma City
13. Toronto
14. New Orleans
15. Atlanta
16. Utah (from Minnesota)
17. Los Angeles Lakers
18. Miami
19. Golden State
20. Houston (from LA Clippers)
21. Brooklyn (from Phoenix)
22. Brooklyn
23. Portland (from New York)
24. Sacramento
25. Memphis
26. Indiana (from Cleveland)
27. Charlotte (from Denver via New York and Oklahoma City)
28. Utah (from Philadelphia via Brooklyn)
29. Indiana (from Boston)
30. LA Clippers (from Milwaukee via Houston)
---
Second Round
31. Detroit
32. Indiana (from Houston)
33. San Antonio
34. Charlotte (from Charlotte via Philadelphia and Atlanta)
35. Boston (from Portland via Atlanta, LA Clippers, Detroit, and Cleveland)
36. Orlando
37. Oklahoma City (from Washington via New Orleans)
38. Sacramento (from Indiana)
39. Charlotte (from Utah via New York)
40. Denver (from Dallas via Oklahoma City)
41. Charlotte (from Oklahoma City via New York and Boston)
42. Washington (from Chicago via Los Angeles Lakers and Washington)
43. Portland (from Atlanta)
44. San Antonio (from Toronto)
45. Memphis (from Minnesota)
46. Atlanta (from New Orleans)
47. Los Angeles Lakers
48. LA Clippers
49. Cleveland (from Golden State via Utah and New Orleans)
50. Oklahoma City (from Miami via Boston, Memphis, and Dallas)
51. Brooklyn
52. Phoenix
53. Minnesota (from New York via Charlotte)
54. Sacramento
55. Indiana (from Cleveland via Milwaukee and Detroit)
56. Memphis
— Chicago (from Denver via Cleveland; forfeited by Chicago)
— Philadelphia (forfeited)
57. Washington (from Boston via Charlotte)
58. Milwaukee
---
•  Note: The draft order above assumes that a team with the right to swap one pick for another exercises such right only if it is favorable to do so.
• There are only 58 picks in the 2023 Draft because the Philadelphia 76ers and Chicago Bulls each forfeited a second-round pick due to violating rules governing free agency discussions.
COURTESY NBA COMMUNICATIONS