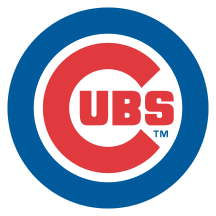 Corporate award was presented at UNCF's annual gala Saturday night
CHICAGO – On Saturday, June 17, the Chicago Cubs were named "Corporation of the Year" by the United Negro College Fund (UNCF) Chicago. UNCF strives to change the narrative of historically Black colleges and universities (HBCU) across the nation, which is done by equipping more HBCU students with the resources necessary to transition into college, graduate and ultimately expand and diversify America's highly educated workforce.
"Our partnership with the Cubs has been instrumental in raising awareness and interest which has helped us secure more funds and ultimately educate more students," said UNCF Midwest Regional Workplace Director Lisa Rollins. "Over the last several years, the Cubs have demonstrated extraordinary commitment to UNCF through fundraising and integrating UNCF in its HBCU Celebration gameday activations as well as dedicated programming and promotion on Marquee Sports Network."
The Corporate Award is given to organizations that have an ongoing commitment to UNCF and minority education.
"Since my family assumed control of the Cubs more than a decade ago, we have been long-time supporters of helping underrepresented students go to college," said Cubs Executive Chairman Tom Ricketts. "Whether it's our support of the Chicago Football Classic or Bud Billiken Parade scholarship initiatives, as well as our own Cubs Scholars program, we understand by ensuring all children have equal access to a college education helps build stronger communities, develop engaged citizens and increase the contributions they make to our city and country."
As a result of this support, member institutions educate more than 60,000 students each year and have produced more than 500,000 graduates with the help of UNCF.
COURTESY CUBS MEDIA RELATIONS & MLBpressbox.com