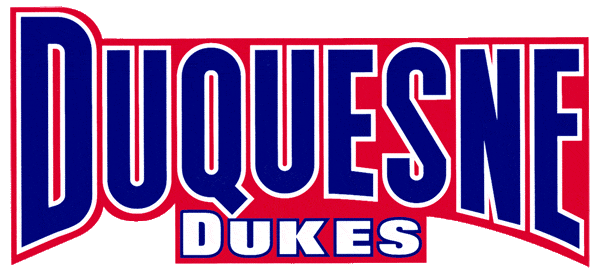 GAME NOTES
https://goduquesne.com/documents/2022/12/26/14_Dayton.pdf
LISTEN TO GAME
G14 | DUQUESNE (10-3, 0-0) at DAYTON (8-5, 0-0)
Wed., Dec. 28, 2022 • 7:00 pm ET • Dayton, Ohio • UD Arena (13,407)
LIVE STREAM: ESPN+ with Alex Mikos & Christine Szabo
RADIO: 104.7 HD2 / iHeartRadio with Ray Goss ('58) & Tad Maurey
Duquesne (10-3), coming off a nine-game homestand, heads to Ohio to face Atlantic 10 preseason favorite Dayton (8-5) in the conference opener for both schools on Wednesday, Dec. 28 at 7:00 p.m. (ESPN+).
DU, picked to finish 15th in the A-10 preseason poll, enters conference play with 10 wins for just the fourth time in program history (second time under head coach Keith Dambrot).
Duquesne is 4-1 in conference openers under Dambrot, including a 2-1 mark when opening on the road. The Dukes have won their past three A-10 openers, the last two of which came at GW in 2020-21 and at UMass last year.
Dayton is 7-0 at home, with an average margin of victory of +19.9 ppg.
The Flyers received 22 of a possible 29 first-place votes in the Atlantic10 preseason poll.
TRENDING
DUKES AND FLYERS
Series Record: Dayton leads 60-25
At Pittsburgh: Dayton leads 23-16
At Dayton: Dayton leads 36-6
Neutral Site: Duquesne leads 2-1
A-10 Regular Season: Dayton leads 38-11
A-10 Championship: Tied 1-1
MCC Regular Season: Tied 1-1
Dambrot vs. Dayton/at Duquesne: 2-12/2-8
WORTH NOTING
LAST GAME: DUQUESNE 74, WINTHROP 57
Dec. 21, 2022 • UPMC Cooper Fieldhouse • Pittsburgh, Pa.
COURTESY DUQUESNE ATHLETIC COMMUNICATIONS