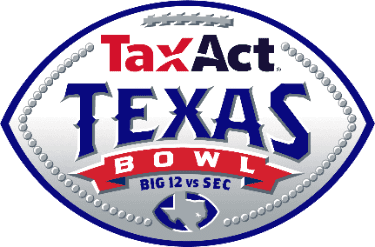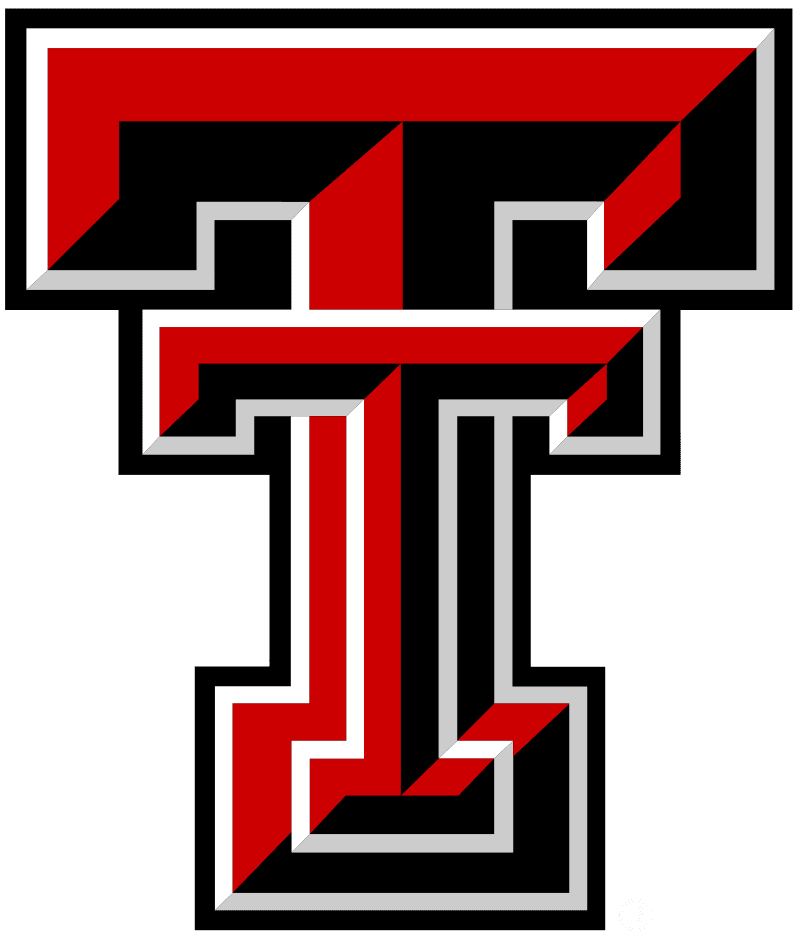 Texas Tech (7-5, 5-4 Big 12) vs. Ole Miss (8-4, 4-4 SEC) 
Wednesday, Dec. 28, 2022 • 8 p.m. CT
Houston, Texas • NRG Stadium

Watch • Listen • Live Stats • Bowl CentralOle Miss Bowl Guide (PDF) • Texas Tech Bowl Guide (PDF)
WHAT TO WATCH FOR
• Ole Miss is making its third straight bowl appearance under Lane Kiffin.
• The Rebels are 12-3 in its last 15 bowl games on the field dating back to the 1992 Liberty Bowl.
• This will be the seventh meeting between Ole Miss and Texas Tech … Ole Miss leads the all-time series 4-2.
• The Texas Bowl will mark the fourth time the Rebels and Red Raiders have met in a bowl game … Ole Miss is 3-0 vs. Texas Tech in bowl games.
• The Rebels lead the SEC and rank No. 6 in the FBS with 82 plays of 20 yards or more.
• Ole Miss ranks top 20 nationally in total rushing yards (3,139), rushing attempts (571), yards per rush (5.5) and rushing TDs (31).
• The Rebels average 491.3 total yards per game, the fifth-best single-season mark in school history … Three of the top five offensive seasons in program history have all come under Kiffin.
• The Rebels are second in the SEC and No. 11 nationally converting on third downs 47.7 percent of the time.
• RB Quinshon Judkins earned numerous postseason awards including CBS National Freshman of the Year and SEC Newcomer of the Year … Judkins is also a finalist for the Shaun Alexander Freshman of the Year Award.
• Judkins leads all SEC running backs in both rushing yards (1,476) and rushing touchdowns (16).
• Zach Evans ranks seventh in the SEC in rushing yards (899).
• WRs Jonathan Mingo and Malik Heath are only the second set of Rebel teammates to both surpass 800 yards receiving in the same season.
• OL Jeremy James has started every game for the Rebels and hasn't allowed a sack in 387 pass blocks.
• K Jonathan Cruz is 15-for-17 on field goal attempts and ranks second in the SEC in field goal percetage (.882).
OLE MISS HEAD COACH LANE KIFFIN
Lane Kiffin (Fresno State, 1998) is in his third season at Ole Miss and helped lead the Rebels to back-to-back bowl appearances in his first two years in Oxford. Kiffin guided the Rebels to a 10-3 record in 2021, the first 10-win regular season in school history. The Rebels finished the season ranked No. 11 in both the AP and AFCA Coaches Poll; its highest final ranking since 2016. Ole Miss ranked top-20 in the FBS in nine different offensive categories in his first season, including having the No. 3 team in the country in total offense, shattering the school record with 555.5 yards per game. Kiffin is in his 11th year at the NCAA level and has posted an all-time record of 76-42. In December 2016, Kiffin took over an FAU program that had won a total of nine combined games over the previous three seasons. Kiffin proceeded to take the Owls to new heights over the last three years, including two conference titles and two 10-win seasons. In his head coaching stops at USC, Tennessee and FAU, Kiffin has shown a propensity in helping turn programs around. Kiffin graduated from Fresno State in 1998 after playing quarterback for three seasons (1994-96) for the Bulldogs. He began his coaching career as a student assistant at Fresno State under Pat Hill in 1997 and 1998.
TEXAS TECH HEAD COACH JOEY MCGUIRE
Rookie head coach Joey McGuire wraps up his first season as a collegiate head coach with the TaxAct Texas Bowl, having led Texas Tech to a 7-5 season and a bowl game bid in his first year at the helm of the Red Raider football program. A native to Texas his entire life, McGuire has quickly worked his way up the college football coaching ladder having held multiple assistant coaching positions at Baylor for a total of five years. McGuire also served 14 seasons as head coach for Cedar Hill High School in Texas, where he put together a legendary coaching tenure going 141-42 and leading the Longhorns to three Division 5A Texas High School State Championship victories. Since taking over at Texas Tech, McGuire has maintained an air raid style of offense for the Red Raiders, with his team currently ranking 13th in the nation in passing offense averaging 307.0 yards per game through the air.
RED RAIDERS SCOUTING REPORT
Entering their TaxAct Texas Bowl matchup with the Rebels with a record of 7-5, including going 5-4 in the Big 12 this season, Texas Tech will look to their pass-heavy offensive playbook to navigate the Ole Miss secondary. Leading the Red Raider offense will be senior quarterback Tyler Shough, the team's opening day starter who missed most of the season with a shoulder injury but returned late in the year to lead the team to a 3-0 record in the final three games of the year. Shough will aim to connect with Texas Tech's leading receiver and All-Big 12 Honorable Mention honoree Jerand Bradley, who enters the team's bowl game matchup with 656 receiving yards and five receiving touchdowns on the year. The Red Raider defense is anchored by the presence of first team All-American (FWAA) Tyree Wilson, with the senior outside linebacker leading Texas Tech and ranking third in the Big 12 in total sacks on the year with seven. A projected top 10 pick in the upcoming NFL Draft, Wilson also leads the Red Raiders and the Big 12 with 14 TFLs this season. Wilson is accompanied by senior defensive back and Second-Team All-Big 12 selection Malik Dunlap, who ranks the best in the conference with 11 pass breakups in the 2022 season.
TEXAS TECH SERIES HISTORY
• This marks the seventh all-time meeting between Ole Miss and Texas Tech, with the Rebels leading 4-2 overall.
• This will be the fourth bowl meeting between the Rebels and Red Raiders … Ole Miss leads 3-0 with bowl wins in the 1986 Independence Bowl (20-17), the 1998 Independence Bowl (35-18) and the 2009 Cotton Bowl (47-34).
• The last meeting between Ole Miss and Texas Tech actually came at NRG Stadium to open the 2018 season, where the Rebels prevailed 47-27 in the AdvoCare Texas Kickoff.
TEXAS REBELS
The Ole Miss roster features 12 players who hail from Texas: CB Miles Battle (Houston), RB Ulysses Bentley IV (Houston), WR Lex Boucvalt (Austin), OL Mason Brooks (Cedar Park), RB Zach Evans (Houston), TE Kyirin Heath (Mansfield), WR JJ Henry (McKinney), DT Isaiah Iton (Houston), WR Jalen Knox (Arlington), OL Cedric Melton (Houston), WR Jaylon Robinson (Fort Worth), and TE Landon Thomason (Austin).
OLE MISS BOWL HISTORY
The 2022 TaxAct Texas Bowl will be Ole Miss' 40th bowl appearance in program history, as well as the first ever appearance in the Texas Bowl. The Rebels' all-time bowl record stands at 24-14, excluding a vacated victory in the 2013 BBVA Compass Bowl. The Rebels lead the SEC and rank third in the NCAA in bowl win percentage at .632. Elsewhere in the bowl record book, Ole Miss is 15th nationally in bowl wins and 25th in bowl appearances. Ole Miss is 12-3 in its last 15 bowl games, including a streak of six straight victories from 2002 to 2013. The 2022 Texas Bowl will also mark the 16th time the Rebels will take on a current Big 12 opponent in their bowl history.
RECENT BOWL SUCCESS
• Ole Miss is 12-3 on the field in its last 15 bowl games dating back to a 13-0 win over Air Force in the 1992 Liberty Bowl.
• The Rebels had a streak of six straight bowl wins snapped at the 2014 Chick-fil-A Peach Bowl with a loss to TCU.
• Ole Miss' only other losses in the last 15 came during the 2000 Music City Bowl, falling 49-38 to West Virginia, and the 2022 Sugar Bowl, 21-7, to Baylor.
REBELS VERSUS BIG 12 OPPONENTS
• Ole Miss has a 15-13 record against current members of the Big 12 Conference.
• The Rebels will take on a current Big 12 school for the 16th time in their bowl history … Ole Miss is 10-5 in such games.
• Ole Miss is 3-0 against Texas Tech in bowl games, with wins over the Red Raiders in the 1986 Independence Bowl (20-17), the 1998 Independence Bowl (35-18) and the 2009 Cotton Bowl (47-34).
OFFENSE FLYING HIGH IN KIFFIN ERA
The Rebels under head coach Lane Kiffin have sported one of most dynamic offenses in the NCAA, as well as within the Ole Miss record book. Kiffin's Ole Miss teams are each responsible for three of the five best offensive seasons in school history, led by 555.5 total yards per game (5,555 yards) by the 2020 squad that ended the season ranked No. 3 in total offense nationally. His 2021 team ranks fourth in school history at 492.5 yards per game (6,402 yards) and finished the season No. 6 in the FBS, and the 2022 Rebels currenly rank fifth in school history and No. 8 in the FBS at 491.3 yards per game (5,895 yards). Impressively, Kiffin's Ole Miss teams have done so with a balanced offensive attack, ranking seventh in the FBS in passing in 2020 (344.9 ypg) before shifting toward the running game in 2021 with the No. 12 ground game (217.6 ypg) and this season's powerful 261.6 yards per game average that leads Power-5 and ranks No. 3 in all of the FBS.
BIG PLAY POTENTIAL
The Rebels continue to be one of the best teams in the country in explosive plays, currently leading the SEC and ranking No. 6 in the FBS with 82 plays of 20 yards or more. Ole Miss has 204 plays of 10 or more yards (17.0/game), ranking 19th among FBS schools and fourth in the SEC behind Georgia (226), Alabama (218) and LSU (217).
BIG NUMBERS
Helping drive those historic offensive season numbers this season are a handful of monster offensive performances. Against Arkansas on Nov. 19, the Rebels racked up 703 yards of total offense, the fifth-most in school history that gave head coach Lane Kiffin three of the five total 700-yard games in Ole Miss history alongside 708 vs. South Carolina in 2020 and 707 vs. Tulane in 2021. Kiffin also owns 20 games with 600 yards of total offense while at Ole Miss, a feat that was accomplished only 16 times from the beginning of the Ole Miss football program in 1893 until Kiffin's arrival in 2020.
DON'T BLINK
Ole Miss has run a lightning-quick offense, currently tied for the FBS lead in seconds per play at 20.7. That rapid pace has helped spur the Rebels into one of the more explosive offensive units around, currently ranking third in the SEC and ranking 14th in the FBS in total plays (917).
RECORDS BROKEN
The 2022 Ole Miss rushing attack stands as one of the best in program history, as evidenced by seven total rushing school records broken this season — including two records set more than 60 years ago in Kayo Dottley's 1949 single-season rushing yards record (1,312) and the 1957 squads total team rushing yards (3,063).
POUND THE ROCK
Ole Miss isn't just running the ball well, it's running the ball a lot. The Rebels stand as one of two Power-5 teams with 5,000 yards of total offense (5,895, No. 16 FBS) and 3,000 yards rushing (3,139, No. 4 FBS) alongside Michigan. The Rebels' No. 4 rushing attack only ranks behind the triple-option oriented service academies Air Force (3,971), Army (3,473) and Michigan (3,159), which has played one more game due to the Big 10 Championship Game. Ole Miss also ranks tied for 16th among FBS schools in rushing touchdowns with 31. Removed one year from having one of the most feared passing attacks in college football, Ole Miss now sits as one of just two Power-5 programs (alongside Michigan) to have 5,000 yards of total offense with at least 50 percent of its yards coming on the ground. Ole Miss sits fourth among Power-5 schools in both rushing offense percentage (53.2 percent) and percentage of rushing plays against total plays (62.3 percent).
JUDKINS IN THE RUNNING FOR FRESHMAN OF THE YEAR
Ole Miss RB Quinshon Judkins has been selected as a finalist for the Shaun Alexander Freshman of the Year Award, the Maxwell Football Club recently announced. The Shaun Alexander Freshman of the Year Award has been presented to the College Freshman Player of the Year since 2018 and is named in honor of Shaun Alexander, a former standout at the University of Alabama and with the Seattle Seahawks in the NFL. Judkins burst onto the scene as a true freshman and has made an immediate impact for an Ole Miss offense that leads the SEC and ranks No. 3 nationally in rushing yards per game (261.6 ypg) behind only Air Force (330.9) and Army (289.4). Judkins leads the SEC and ranks top-10 nationally in rushing touchdowns (7th, 16), total touchdowns (7th, 17), rushing yards (7th, 1,476) and rushing yards per game (9th, 123.0), while also ranking national top-30 in points per game (18th, 8.5; 4th SEC), all-purpose yardage per game (19th, 132.7; 3rd SEC), total points scored (23rd, 102; 4th SEC) and yards per carry (29th, 5.9; 4th SEC). Judkins has broken both the Ole Miss single-season rushing touchdown record (16), the single-season rushing yards record (1,476), the single-season rushing attempts record (251), the single-season record for games with multiple rushing touchdowns (6) and the single-season record for 100-yard rushing games (8). He also is currently tied for both the all-purpose touchdown record (17) and most single-season points scored by a non-kicker (102), while also currently sitting fourth in single-season all-purpose yardage (1,592), seventh on the career 100-yard games list (8) and tied for seventh on the single-season scoring list (102). In the single-game ranks, Judkins is one of two Rebels to ever record multiple 200-yard rushing games, with his 214-yard outing at Arkansas ranking No. 10 and his 205 yards at Texas A&M resting at No. 13. Finalists for the fifth annual Shaun Alexander Freshman of the Year award will be announced Dec, 6, 2022 and the winner of the award will be announced on Dec. 29.
JUDKINS SMASHES ALL-TIME RUSHING RECORD
True freshman RB Quinshon Judkins stands as the best single-season rusher in Ole Miss history after his 214-yard performance at Arkansas pushed him past fullback Kayo Dottley's 1949 record of 1,312 yards. In the 73 years since the All-American Dottley set that record in just 10 total games played, no Rebel had eclipsed 1,200 rushing yards in a season, let alone 1,300. Judkins now sits atop the list at 1,476 yards on the season. Only nine Rebels have ever rushed for 1,000 yards in a season, and Judkins and Dottley are the only Rebels to reach 1,000 in nine games, with Dottley notching 1,113 through nine contests and Judkins 1,036.
JUDKINS AMONG ELITE SEC COMPANY
True freshman RB Quinshon Judkins stands as one of the greatest freshman running backs in SEC history, currently ranking third all-time among conference freshmen with 1,476 rushing yards — the best in the league since Nick Chubb's 2014 season at Georgia (1,547 yards).
OPTIONS, OPTIONS, OPTIONS
Judkins isn't the only option for Ole Miss on the ground, as the Rebels host a bevy of talented rushers. Ole Miss stands as one of just 11 FBS schools with three 500-yard rushers alongside Air Force, Auburn, Florida, Georgia, Georgia State, Louisville, North Texas, Ohio State, Oregon, UCF and UTSA. QB Jaxson Dart ranks 15th among FBS quarterbacks in rushing at 548 yards, which is also good for No. 4 in the SEC among fellow signalcallers.
TWO-HEADED MONSTER
Ole Miss possesses the most powerful one-two rushing punch in all of college football in true freshman RB Quinshon Judkins and junior RB Zach Evans, who own a combined 2,375 yards on the ground this season. With Judkins at his school record 1,476 yards and Evans at 899, no other rushing tandem in the nation has 890 yards apiece. The closest school is Michigan, which has Blake Corum's 1,463 and Donovan Edwards' 872. Only two other schools have at least two rushers beyond 800 yards (Penn State, UAB), with an additional two with multiple 750-yard rushers (Oregon, UCF). At those 2,375 combined yards, the Judkins/Evans tandem would rank No. 31 in the FBS as their own team. Judkins (214) and Evans (207) combined for 421 yards at Arkansas on Nov. 19, marking the first time in SEC history and just the eighth time in FBS history that one team had two rushers with at least 200 yards on the ground.
DOUBLE TROUBLE
In addition to the fearsome one-two punch on the ground of Judkins and Evans, Ole Miss also possesses a talented receiving duo in senior wideouts Malik Heath and Jonathan Mingo. Combined, the pair own 1,642 yards receiving this season, with Heath hauling in 834 and Mingo 808. Currently, Ole Miss stands as one of just nine FBS programs with multiple FBS receivers this year alongside Akron, Arizona, ECU, Ohio State, Tulsa, UTSA, Washington and WKU. Combined with Judkins' 1,476 and Evans' 899 yards rushing, Ole Miss is the lone FBS program with multiple 800-yard rushers and multiple 800-yard receivers. In the Ole Miss record books, this marks the first time two Rebels have eclipsed 800 yards receiving since the 2018 season, when A.J. Brown set the single-season record at 1,320 yards, while DaMarkus Lodge added 877 yards of his own.
TOUCHDOWN KING
Quinshon Judkins became Ole Miss' all-time single-season rushing touchdown leader after a two-score performance against Alabama on Nov. 12, first tying the record with his 14th score in the first quarter and then breaking the record first set in 1949 with his second TD in the second quarter. His 16 total rushing scores this year breaks the previous record set by four Rebel greats who crossed the goal line 14 times in one season: Kayo Dottley in 1949, Archie Manning in 1969, Deuce McAllister in 2000 and Brandon Bolden in 2010. Judkins has also scored multiple touchdowns on the ground in six games this season, breaking the single-season record of five set by both Bolden (2010) and McAllister (1999, 2000). Judkins scored multiple touchdowns in three consecutive games earlier this year, becoming the first Rebel to do so since Bolden did in four straight in 2010.
QJ1K
Judkins' speed has put him in rare company as well. He passed the 1,000 yard rushing mark against Texas A&M on Oct. 29 in just his ninth collegiate game — putting him into an elite group of true freshman SEC running backs. Judkins' 1,036 yards through nine games only ranks behind two legends in SEC history among the fastest true freshman to 1,000 yards: Emmitt Smith's 1,011 yards through an NCAA record seven games during his freshman year at Florida in 1987, and Herschel Walker's 1,096 yards through eight games in his first year at Georgia in 1980. Overall, Judkins was the 144th freshman running back in FBS history to break 1,000 yards for a season and one of 21 in SEC history. Among all freshmen (redshirts included), Judkins is the fastest in the SEC to break 1,000 yards since Georgia redshirt freshman Knowshon Moreno hit 1,003 yards through nine games in 2007.
QUICKLY TO 1,000
Among the FBS ranks, Judkins' nine-game burn to 1,000 yards is among the fastest by a freshman over the last several seasons. Judkins is one of six FBS freshmen to do so in at least nine games since 2017, ranking behind only Wisconsin's Jonathan Taylor in 2017, who tied the NCAA record with 1,112 yards in seven games en route to his NCAA freshman record 1,977 yard season, and Oregon State's Jermar Jefferson, who hit 1,034 yards in eight games for the Beavers in 2018. This year, Judkins is the only freshman at 1,000 yards and is among 37 FBS rushers to have crossed the plateau.
ANCHOR ON THE LINE
Senior starting left guard Nick Broeker has been a stalwart member of the Ole Miss offensive line his entire career, but has been particularly stout for the Rebels in 2022. The Springfield, Illinois, native has started all 12 games for the Rebels at left guard, playing in nearly all offensive snaps (907). Broeker hasn't allowed a sack in 505 pass blocking snaps and is anchor for an Ole Miss offense that ranks No. 3 in the FBS in rushing yards per game (261.6) and No. 8 in total offense (491.2). Broeker is a member of offensive line unit that has helped blocked for a rushing attack that features the only team in the country with two players over 890 yards rushing. Ole Miss is one of only two FBS teams with more than 5,500 yards of total offense and more than 3,000 yards rushing. For his efforts, Broeker has earned second-team All-America from both Walter Camp and the Football Writers Association of America. He also has been named second-team All-SEC by the league coaches, and he became the fourth Rebel to ever win the Kent Hull Trophy, which is given out annually to the top offensive lineman in the state of Mississippi.
NO SACKS FOR YOU!
The Ole Miss offensive line ranks third in the SEC and 21st in FBS, yielding just 1.8 sacks per game. Only four opponents — Alabama, LSU, Arkansas and Mississippi State — have been able to get to the Rebel quarterback multiple times, doing so in Ole Miss' lone losses of the season. The Rebel offensive line unit has been recognized as one of the top in college football as a member of the Joe Moore Award Midseason Honor Roll for its efforts in protecting the quarterback.
SACKS APLENTY
Ole Miss ranks third in the SEC and No. 28 in the FBS with 2.8 sacks per game. DE Tavius Robinson leads with 6.0 sacks, including two games with multiple against Auburn (2.0 for loss of 16 yards) and Mississippi State (2.0 for loss of 18 yards). LB Khari Coleman ranks second at 4.5, followed by DE Cedric Johnson's 4.0 and Jared Ivey's 3.5. A total of 12 different Rebels have at least 1.0 or more sacks for Ole Miss this year. Ole Miss has recorded at least three sacks in eight of the 12 games played this season, and at least two in nine of 12 contests.
BIG LEG JON
K Jonathan Cruz is 6-of-8 in his collegiate career on field goals from 50 yards or more, including a 53-yard FG vs. No. 7 Kentucky. Cruz's kick tied for the sixth longest kick in school history and the longest since 2012 (Bryson Rose vs Arkansas). A transfer from Charlotte, Cruz holds the 49ers' school record with five field goals made 50-plus yards, including a program-best two 56-yard field goals. He also has had 39 of his 71 kickoffs in 2022 go for touchbacks. This year, Cruz is 15-of-17 overall and 7-of-8 from 40 yards or further, and he has hit at least one field goal in eight straight games and has five multi-field goal games this season. His 88.2 percent field goal clip ranks second in the SEC and 19th in the FBS, and at 82 points scored this year Cruz ranks No. 10 on the Ole Miss single-season list — No. 7 among Rebel kickers.
BY LAND OR BY AIR
The Rebels have held a fearsome rushing offense throughout 2022, but a bombastic aerial showing against Vanderbilt put Ole Miss right into the discussion nationally as a feared passing attack as well. Ole Miss is currently the only school in the FBS with a single-game 440-yard passer (Jaxson Dart, vs. Vanderbilt, 448 yards), a 240-yard receiver (Jonathan Mingo, 247 yards, vs. Vanderbilt) and a 200-yard rusher (3x: Quinshon Judkins, at Arkansas, 214 yards; Zach Evans, at Arkansas, 207 yards; Quinshon Judkins, at Texas A&M, 205 yards). Ole Miss is also currently one of just three FBS schools and four Power-5 schools to have a 1,300-yard rusher (Judkins, 1,476 yards, No. 7 FBS) and an 800-yard receiver (Mingo, 808 yards, No. 67 FBS; Malik Heath, 834 yards, No. 57 FBS), alongside Ball State and Pitt, with Ole Miss being the only school of this category with multiple 800-yard receivers.
AND MINGO WAS HIS NAME-O
Jonathan Mingo's performance vs. Vanderbilt during Week 6 not only ranks tops in the Ole Miss record books, but it also still ranks at the top of the FBS leaderboard. Mingo's 247-yard day topped the previous best of 246 set by Kent State's Dante Cephas against Ohio on Oct. 1. Mingo's game against the Commodores ranks 40 yards better than the next-best performance by an SEC receiver this season (Tennessee's Jalin Hyatt, 207 yards, vs. Alabama) and 10 yards better than any receiver against a Power-5 defense (Nebraska's Trey Palmer, 237 yards, vs. Purdue). Mingo is one of just 15 FBS receivers to cross the 200-yard plateau this season.
GOIN' DEEP
WR Jonathan Mingo has been particularly dangerous from far away, recording 13 receptions of at least 20 yards, 10 of at least 25, nine of at least 30, five of at least 40, four of at least 50 and two beyond 70 yards. He ranks eighth in yards per reception (16.8). Mingo has set his career-long reception three times this season, starting with a 51-yard strike against Central Arkansas and his two 70-yard touchdowns against Vanderbilt of 72 and 71 yards. In his career, Mingo owns 18 receptions of at least 30 yards, seven of at least 40, five of at least 50 and two beyond 70 yards. From 30 yards or further in his career, Mingo has hauled in five total touchdowns.
KD HILL RECEIVES CHUCKY MULLINS COURAGE AWARD, WILL WEAR NO. 38
Ole Miss DT KD Hill was recently named the winner of the 2022 Chucky Mullins Courage Award. The award, sponsored by Phi Beta Sigma fraternity, honors the late Chucky Mullins, who had his Ole Miss career come to an end during the 1989 Homecoming game against Vanderbilt when he was paralyzed after making a tackle. After returning to his studies at Ole Miss, Mullins passed away May 6, 1991. A native of Eufaula, Alabama, Hill becomes the 32nd recipient in the 33-year history of the award. Hill will wear Mullins' No. 38 number throughout the 2022 season.
COURTESY MISSISSIPPI ATHLETIC COMMUNICATIONS