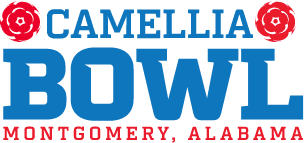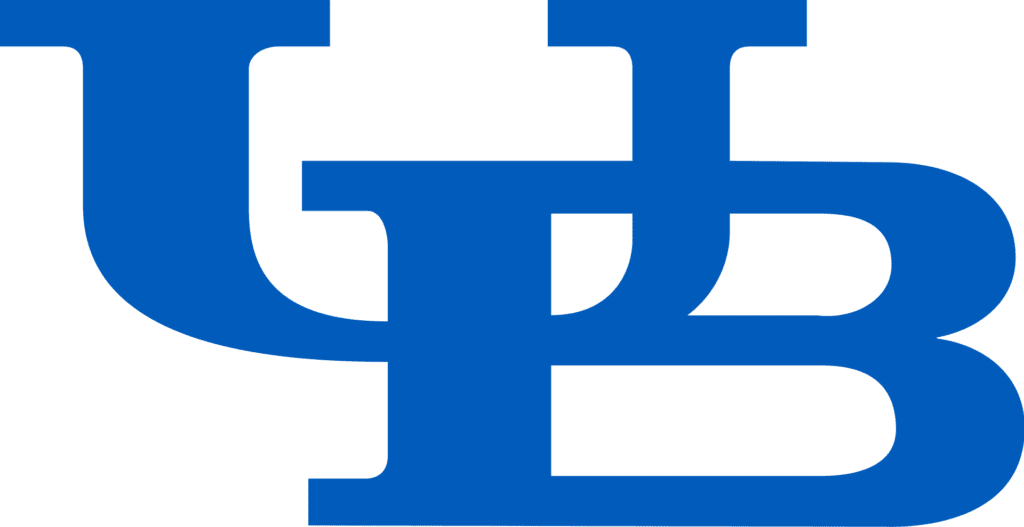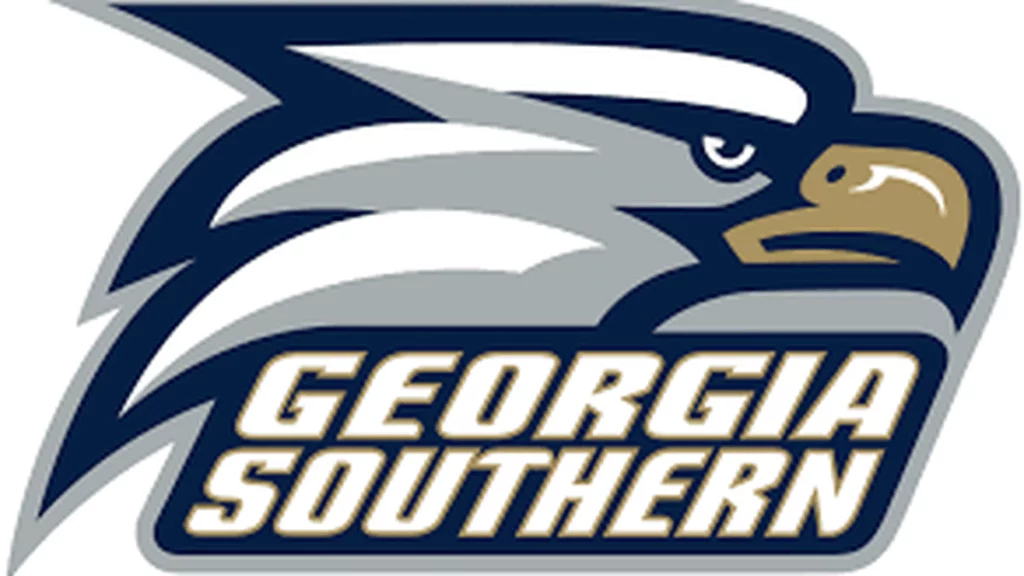 GAME NOTES
https://ubbulls.com/documents/2022/12/22/2022_Camellia_Bowl_Guide.pdf
LISTEN
https://thevarsitynetwork.com/audioapplink/source/university-at-buffalo:oas-1672/content/ubuffalo:allaccess-Live-126
Buffalo (6-6, 5-3 MAC) vs. Georgia Southern (6-6, 3-5 SBC)
December 27, 2022
Crampton Bowl – 12:00 pm EST
Bulls on the Air
Radio
Buffalo – ESPN 1520
Rochester – Fox Sports 1280
Television
ESPN
Storylines
• This is the first ever meeting between Buffalo and Georgia Southern.

• Buffalo is looking for its third straight bowl win. The Bulls defeated Charlotte in the 2019 Bahamas Bowl and Marshall in the 2020 Camellia Bowl.

• The Bulls are looking to become just the second program in Camellia Bowl history to win the game twice. Appalachian State won the bowl in 2015 and 2016.

• Linebacker Shaun Dolac leads the nation in solo tackles with 90, 14 more than any other player.  His 90 solo stops are a single-season school record.

• Quarterback Cole Snyder is 235 yards shy of becoming just the third quarterback in program history to throw for 3,000 yards in a season. He'd join Drew Willy (3,304 yards in 2008) and Tyree Jackson (3,131 yards in 2018).

• Shaun Dolac and James Patterson both rank in the top 20 in the nation in tackles. Dolac ranks fourth with 11.2 tackles per game while Patterson ranks 20th with 9.3 tackles per game.

• Kicker Alex McNulty is two field goals shy of the program record for career field goals. Adam Mitcheson (2015-18) holds the record with 48.

• 16 players on Buffalo's current roster played in the 2020 Camellia Bowl, including linebacker James Patterson, defensive end Max Michel, defensive tackle George Wolo, wide receiver Jovany Ruiz-Navarro and kicker Alex McNulty who all started in the 2020 game.

• UB defensive coordinator Brandon Bailey is a 2016 graduate of Georgia Southern and is a native of Statesboro, GA.

• Defensive tackle Jaylon Bass is a native of Ashland, AL – 76 miles from Montgomery.

Bulls to Face Georgia Southern in the 2022 Camellia Bowl
The University at Buffalo football team will play Georgia Southern in the 2022 Camellia Bowl on Dec. 27 in Montgomery, AL.    

Buffalo is 6-6 overall and 5-3 in the MAC and is coming off a 23-22 win over Akron on Dec. 2. Quian Williams caught the game-winning touchdown with just 1:15 left to help the Bulls become bowl eligible.      

Georgia Southern finished the regular season 6-6 overall and 3-5 in the Sun Belt Conference. The Eagles are led by quarterback Kyle Vantrease who has thrown for 3,901 yards, 25 touchdowns and 15 interceptions on the season.

This will be the first meeting between the schools.

Bowling Bulls
When the Bulls take the field against Georgia Southern in the Camellia Bowl they will be playing in their sixth bowl game in program history and fourth in the last five years.

Buffalo's Bowl History
2008 International –  UConn  – L, 38-20
2013 Potato – SD State – L, 49-24
2018 Dollar General – Troy – L, 42-32
2019 Bahamas – Charlotte – W, 31-9
2020 Camellia – Marshall – W, 17-10
    
Seven Bulls Named All-MAC
Seven Bulls were named to the 2022 All-MAC team, the league announced on Nov. 30.

Linebacker Shaun Dolac, safety Marcus Fuqua and kicker Alex McNulty were named to the first team.

Linebacker James Patterson was named to the second team.

Wide receiver Quian Williams and offensive linemen Desmond Bessent and Gabe Wallace were named to the third team.

Bulls vs. the Sun Belt
The Camellia Bowl will mark just the fourth time in program history Buffalo will face a team from the Sun Belt Conference.

The Bulls lost at Coastal Carolina, 38-26, earlier this season and dropped a home contest to the Chanticleers, 28-25, a season ago. UB lost to Troy, 42-32, in the 2018 Dollar General Bowl.

Fuqua Named All-American
Safety Marcus Fuqua was named to the Associated Press All-America Third Team. An All-MAC First Team selection, Fuqua is having a breakout season for the Bulls. He has seven interceptions on the year which is tops in the nation. His seven interceptions are also the most by a UB player in the program's FBS era. He has added 60 tackles, five pass breakups and two fumble recoveries.

Following his three-interception performance against Toledo, he was named the Bronko Nagurski National Player of the Week.

Fuqua is just the third UB player to be named an AP All-American in the Bulls' FBS era. Linebacker Khalil Mack (2013) and running back Jaret Patterson (2020) were both named to the second team.

Dolac Dominance
Junior linebacker Shaun Dolac has put on a tackling clinic this season. He leads the MAC and ranks fourth in the nation in tackles per game, averaging 11.2. He leads the nation in solo tackles with 90 which is a single-season program record.

Against Bowling Green, all of his 14 tackles were solo and in the previous game against Miami (OH), 12 of his 14 tackles were solo. He currently leads the nation in solo tackles with 90 and leads the MAC in total tackles with 134.

Originally a walk-on, Dolac entered the starting lineup late last season. In his 14 total games as a starter, he has averaged 11 tackles per game and totaled 16.5 tackles for loss.

Dolac was named a semifinalist for the Burlsworth Trophy, an award given annually to the best player in the country who started his career as a walk-on.

Solid Debut Season for Snyder
Quarterback Cole Snyder has settled in nicely in his first season as the Bulls' starting quarterback since transferring from Rutgers in the offseason.

The junior signal-caller has thrown for 2,765 yards and 17 touchdowns on the season and is ascending the school's single-season record book.

His 2,765 passing yards rank sixth in program history for a single season and he ranks fourth in completions with 250 and third in attempts with 423. In addition, his 2,905 yards of total offense rank fifth in program history for a single season.

Snyder threw for a season-high 305 yards and three touchdowns against Holy Cross, becoming the first UB quarterback to throw for 300 yards since Kyle Vantrease threw for 365 yards against Ball State in the 2020 MAC Championship game.

He has thrown for a three touchdowns in a game three times this season, becoming the first UB quarterback to do that since Tyree Jackson threw three or more TDs in a game five times in 2018.

McNulty Named MAC Special Teams Player of the Year
Alex McNulty is having the finest season of any kicker in program history and was rewarded by being named the MAC Special Teams Player of the Year – the first by a UB player. Also a semifinalist for the Lou Groza Award, his  MAC-best 21 field goals are the most in program history for a single season.

Against Coastal Carolina, he was  a perfect 4-of-4 on field goal attempts, becoming the first UB kicker since A.J. Principe in 2007 to make four field goals in a game.

McNulty kicked a 54-yard field goal at Central Michigan. It was his fourth career 50-yarder. He also kicked a 52-yarder earlier this season against Holy Cross, a 50-yard field against Bowling Green last season, and a school-record 55-yarder against Northern Illinois last year as well.

He is the first Buffalo kicker in its FBS era (since 1999) to make four 50-yard field goals in a career. Gerald Carlson made four 50-yarders in the mid-90s when the Bulls were an FCS program.

McNulty currently ranks second in program history in career field goals (46) and first in extra points (161) and career points scored by a kicker (299).

Been There, Done That
This is the second time in three years the Bulls are playing in the Camellia Bowl and a number of UB players are once again playing in the bowl they won in 2020.

16 players on the current Buffalo roster played in the game in 2020, including five who were in the starting lineup.

The five current players who started in the 2020 Camellia Bowl are linebacker James Patterson, defensive end Max Michel, defensive tackle George Wolo, wide receiver Jovany Ruiz-Novarro and kicker Alex McNulty.

11 other players on the current roster saw action in 2020, including Marcus Fuqua, Caleb Tate, Ron Cook, Jalen McNair, Evan Davis, Shaun Dolac, Kyler Laing, Jake Zimmer, Dom Polizzi, Gabe Wallace and Caelan Shepard.

Fresh Kicks
Three games into the season, the Bulls turned to true freshman walk-on punter Anthony Venneri and the youngster as been quite impressive.

The Hamilton, Ontario native ranks third in the MAC in punting, averaging 42.6 yards per punt. He has 10 punts over 50 yards with a season long of 64 and has had nine punts downed inside the 20-yard line.

His 42.6-yard-per-punt average is a single-season school record. The previous record of 41.7 was set by Evan Finegan in 2018.

Big Game James
Back for a fifth season, linebacker James Patterson continues to cement himself as one of the best linebackers in program history.

He is just the fifth player in program history to amass 400 tackles, currently ranking fourth with 409. He has 82 more tackles than all-time great Khalil Mack

A team captain since his sophomore season, Patterson was named All-MAC First Team in 2020 and 2021 and to the second team this year. He has made 55 career starts, the most starts by any player in program history. James O'Hagan (2015-18) and Peter Bittner (2007-10) are the only other players to start 50 games at UB.

Mike Check
Though only a redshirt freshman,  running back Mike Washington leads the team in rushing with 606 yards and seven touchdowns.

He had his best game of the season at Bowling Green, rushing for 155 yards and two touchdowns. His day included a 92-yard touchdown run which tied James Starks for the second longest run in program history.

He has become a reliable receiving option as well. In the regular-season finale against Akron, Washington had a career-high eight catches.   

Moving the Chains
Buffalo has run more plays than its opponents in eight of the 12 games this season. Against Central Michigan, the Bulls ran 89 plays to the Chippewas' 53 plays (+36). UB ran 40 more plays than Coastal Carolina (93-53) and against Eastern Michigan, UB ran 84 plays to the Eagles' 50 (+34).

In addition, the Bulls have controlled the clock for most of the season. In their recent games against Central Michigan and Kent State, they have held the ball for over 16 minutes longer than their opponent in each game. All told, Buffalo has won the time of possession battle in eight of its 12 games.

The Bulls lead the MAC in time of possession (33:14).

Long Way Home
Buffalo has taken the long way to the endzone in all but one game this season.

The Bulls offense has scored 38 touchdowns on the season and 23 drives have been 69 yards or longer. UB has had touchdown drives of 99, 92, 91, 90, 85, 84, 82, 81, 80, 80, 76, 75, 75, 75, 75, 75, 75, 74, 71, 71, 70, 70 and 69 yards.  

Give Me That!
Buffalo forced six turnovers against Toledo – the most by a UB team in its FBS era. The previous record was five set against Central Michigan (2019), Western Michigan (2012), Bowling Green (2010) and Kent State (2006). The Bulls' four interceptions tied an FBS era record as well. UB previously had four interceptions against Central Michigan (2018), Ohio (2015) and Western Michigan (2012).

Buffalo has forced 24 turnovers on the year, 12 more than they forced all of last season. The Bulls rank second in  the MAC and 11th in the nation with a +9 turnover margin. The program record for turnovers forced in a season is 32 set back in the 2008 season.

TDefense
The defense has been taking matters into their own hands in recent weeks as the Bulls have scored a defensive touchdown in three of the last six games.  

James Patterson had a 97-yard fumble recovery for a touchdown at Bowling Green, Jahmin Muse had a 72-yard fumble recovery against Toledo and Keyshawn Cobb had a 26-yard pick six at Ohio.  
Big Play Bulls

The Bulls have had a number of different players make big plays on offense this season. Six different Bulls have registered a play of 40 yards or longer. Wide receiver Justin Marshall has a 69 and 49-yard TD catch and fellow wideout Quian Williams has a pair of 59-yard touchdown receptions. On the ground, Mike Washington has a 92-yard TD run, Al-Jay Henderson has an 84-yard touchdown run and Ron Cook has a 49-yard run.

Fuqua Named Bronko Nagurski National Player of the Week
Safety Marcus Fuqua was named the Bronko Nagurski National Defensive Player of the Week following his standout performance against Toledo. He's the first UB player to ever earn the honor. The junior had a career-high three interceptions against the Rockets to become just the fourth UB player to record three interceptions in a game. The last UB player with three picks was Cortney Lester against Western Michigan in 2012. Steven Nappo had three interceptions against Frostburg State in 1986 and Pete Rao had a school-record four interceptions in a game against Cortland State in 1953.

Fuqua leads the MAC and is seventh in the nation with five interceptions. He was named the MAC East Defensive Player of the Week for the second time this season following his performance against Toledo.

Dynamic Duo
The Bulls feature two of the best wide receivers in the Mid-American Conference in Quian Williams and Justin Marshall. Williams has 56 receptions for 643 yards and five touchdowns. Marshall has 53 receptions for 710 yards and eight touchdowns.

Williams and Marshall each had eight catches against Coastal Carolina, marking the first time since 2015, two UB players had eight or more receptions in the same game. Matt Weiser, Marcus McGill and Ron Willoughby each had eight catches against Bowling Green on Oct. 3, 2015.

Against Holy Cross, both players (Williams 105/Marshall 116) went over 100 yards receiving in the same game for the first time since Antonio Nunn (182) and Trevor Wilson (118) each had 100-yard games against Ball State in the 2020 MAC Championship Game.

Let Ron Cook
Running back Ron Cook seems to be getting stronger as the season progresses. The senior back has enjoyed two of his best career games over the last three outings.

In the Bulls last game against Central Michigan, Cook rushed for 100 yards and a touchdown and added a 39-yard reception.

He was named to the Paul Hornung Award Honor Roll following his performance against Toledo. Cook touched the ball 25 times three different ways for 233 all-purpose yards and the winning score in the Bulls' 34-27 come-from-behind home win over conference foe Toledo. Cook carried the ball 18 times for 118 yards, including a 30-yard touchdown run mid-fourth quarter. He caught three passes for 40 yards, accounted for nine first downs from scrimmage and returned four kickoffs.

Cook has rushed for 600 yards on the season and has scored four touchdowns. He is also fourth on the team in receiving with 16 catches for 207 yards.

Linebacker U
UB has had a number of standout linebackers in recent years, most notably Khalil Mack who was an All-American and now an NFL All-Pro.

This year both Shaun Dolac and James Patterson were named All-MAC, extending UB's streak to 12 straight seasons the Bulls have had a linebacker named All-MAC. Patterson was named to the first team in 2020 and 2021.

Rounding out the list are Kadofi Wright (2019), Khalil Hodge (2018, 2017, 2016), Brandon Berry (2015), Okezie Alozie (2015), Lee Skinner (2014), Adam Redden (2014) and Khalil Mack (2013, 2012, 2011).

International Flavor
The Bulls have three international players on this year's roster.

Buffalo has two players who hail from Canada, including Gabe Wallace (BC) and Anthony Venneri (Ontario). In addition, the Bulls have a player from Germany, Fabian Weitz.
COURTESY BUFFALO ATHLETIC COMMUNICATIONS