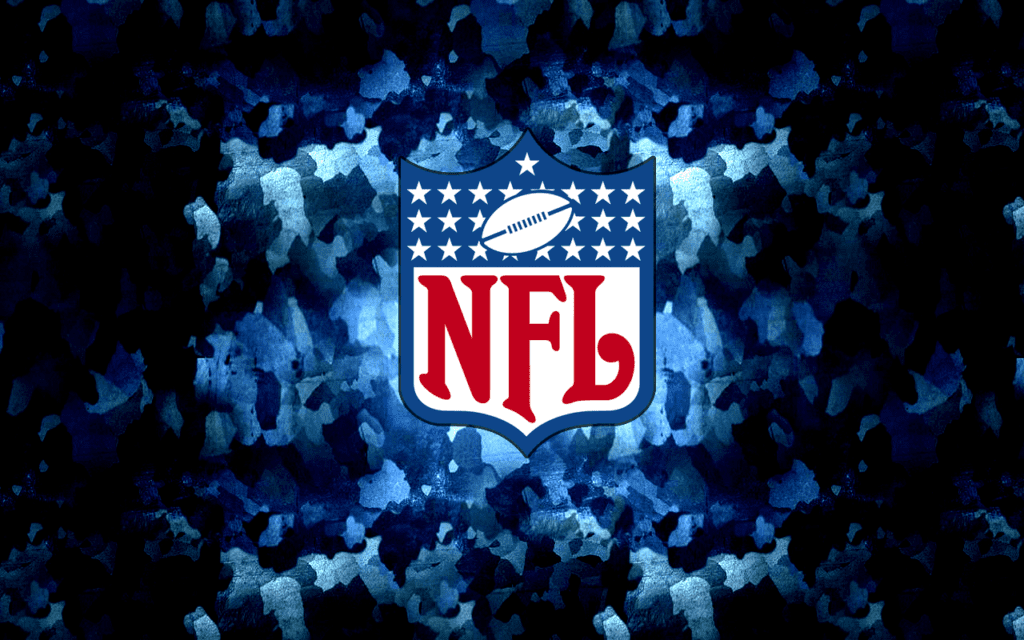 Happy Holidays and Happy Anniversary. This week, the NFL celebrates both. And after arguably the most miraculous single week in NFL annals, in a year full of miracles, 'tis indeed the season to be jolly.
That's because last week three teams – MINNESOTA (NFL-record 33-point comeback), CINCINNATI (17) and JACKSONVILLE (17) – overcame deficits of at least 17 points to win. Never in a single week in the 103-year history of the NFL have as many teams come back from 17-or-more points in victories. Entering the final three weeks of the regular season, every lead – no matter how seemingly safe – is an endangered species. A by-the-numbers look at a historic Week 15 and a historic 2022 season so far:
71 – games this season in which a team has come back to win or tie after trailing in the fourth quarter, the most through the first 15 weeks of a season all-time.
56 – games this season decided by a game-winning score in the final two minutes of regulation or in overtime, the most through the first 15 weeks of a season all-time.
44 – games this season in which a team has overcome a deficit of at least 10 points to win or tie, the most through the first 15 weeks of a season all-time.
7 – teams last week that recorded a game-winning score in the final two minutes of regulation or in overtime, tied for the most in a single week all-time.
6 – teams last week that won after erasing fourth-quarter deficits.
This week, the NFL celebrates another winning score in the final seconds, a play immortalized at Pittsburgh International Airport. Side by side, two statues greet visitors as they arrive in Western Pennsylvania. George Washington took Fort Duquesne to plant the seeds of an American Revolution. FRANCO HARRIS made the Immaculate Reception to plant the seeds of a Steelers dynasty.
Commemorating the 50th anniversary of the iconic play, the NFL scheduled the venerable franchises involved in that Dec. 23, 1972, playoff clash – the LAS VEGAS RAIDERS (6-8) and PITTSBUGH STEELERS (6-8) – to meet on Christmas Eve (8:15 PM ET, NFL Network).
The Raiders are fresh off their own miraculous "reception," an electrifying 48-yard return by defensive end CHANDLER JONES that broke a tie and gave Las Vegas a 30-24 victory with no time remaining. His touchdown was one of five game-winning scores on the final play in Week 15, tying the NFL record for most in a single week.
The Raiders-Steelers contest is one of 11 scheduled for Christmas Eve, on what figures to be a very cold Saturday across the league. Then, on Christmas Day, three more games await. In addition to playoff berths, division titles and even a potential No. 1 seed, will NFL teams also unwrap more miracles this week?
The Starting 11 entering Week 16…
1. EVERYTHING'S BIGGER IN TEXAS: This week, the NFL's top two teams in takeaways, turnover ratio and sacks – the PHILADELPHIA EAGLES (13-1) and DALLAS COWBOYS (10-4) – clash in a Christmas Eve NFC East showdown with significant playoff implications at AT&T Stadium (4:25 PM ET, FOX).
The Eagles lead the NFL in three categories: Turnover ratio (plus-12), sacks (55) and passing defense (172.4 yards allowed per game). No team since the 1970 league merger has led the NFL in all three metrics.
Philadelphia linebacker HAASON REDDICK is the first player since 1982, when sacks became an official individual statistic, to record double-digit sacks with three different franchises in three consecutive seasons.
Dallas linebacker MICAH PARSONS is just the third player since 1982 with at least 13 sacks in each of his first two NFL seasons, joining ALDON SMITH (2011-12) and Pro Football Hall of Famer REGGIE WHITE (1985-86).
The last time Philadelphia and Dallas met in the regular season with each team having at least 10 wins was Jan. 3, 2010 (they also met a week later that season in the NFC playoffs).
2. NUMBER OF THE WEEK – 1: The number of first-round playoff byes in each conference. While Philadelphia (13-1) can clinch the NFC's coveted bye this week, three teams – BUFFALO (11-3), KANSAS CITY (11-3) and CINCINNATI (10-4) – are main characters in what figures to be a thrilling AFC plot. The Bills enter Week 16 in the pole position for the AFC's only bye, owning the head-to-head tiebreaker over the Chiefs. Cincinnati also has in its back pocket a head-to-head victory over Kansas City. But all eyes, at least to start this week, will be on Buffalo. After a trip to Chicago, where the high temperature is forecast to be 9 degrees on Saturday (1:00 PM ET, CBS), the Bills have to travel to Cincinnati in Week 17. Drama awaits at every turn.

3. CLOSE-GAME ENCOUNTERS: The NFL in 2022 has seen 133 games decided by eight points or less. That's the most one-possession games through 15 weeks in league history. Two of the season's best teams in that category – the NEW YORK GIANTS (8-5-1) and MINNESOTA VIKINGS (11-3) – square off Saturday at U.S. Bank Stadium (1:00 PM ET, FOX). The Vikings are a league-best 10-0 in one-possession contests, including the most prolific comeback in NFL history last week, a 39-36 overtime victory. Minnesota is just the third team ever to win 10 games within a single season by eight points or fewer, joining the 2019 Seattle Seahawks and 1978 Houston Oilers. The Giants, 8-2-1 in games decided by eight points or less, own the NFL's second-most wins in one-possession games this season.

4. SPOTLIGHT – INDIVIDUAL MATCHUP: Detroit has built a phenomenal nucleus of young talent, including tackle PENEI SEWELL, an important cog in the Lions' offense. Sewell has helped that unit tie for the fewest sacks allowed (19) and paved the way for JAMAAL WILLIAMS, who leads the NFL with 14 rushing touchdowns. This week, when DETROIT (7-7) plays at CAROLINA (5-9) on Saturday (1:00 PM ET, FOX), Sewell draws BRIAN BURNS. The Panthers' defensive end has established career highs in sacks (10.5) and tackles for loss (14) this season. Burns also had two sacks and broke up a pass in Carolina's last game against Detroit, in 2020.
On defense, Detroit's AIDAN HUTCHINSON (seven sacks) and JAMES HOUSTON (five) rank first and second among NFL rookies in sacks. Houston is just the third rookie since sacks became an official individual statistic in 1982 with a sack in each of his first four NFL games, joining SANTANA DOTSON (1992) and TERRELL SUGGS (2003). No player has ever recorded sacks in each of his first five NFL games. Plus, only one team has since 1982 finished a season with players ranked first and second among NFL rookies in sacks: The 1999 Tennessee Titans (JEVON KEARSE and JOHN THORNTON).
The Panthers, meanwhile, control their own destiny in the NFC South, needing three straight wins to capture the division title.
5. SPOTLIGHT – TEAM MATCHUP: Among active NFL head coaches, only BILL BELICHICK (328) has won more combined regular-season and postseason games than ANDY REID (263) and PETE CARROLL (170). Reid and Carroll square off for the fifth time when SEATTLE (7-7) travels to KANSAS CITY (11-3) for an interconference battle on Saturday (1:00 PM ET, FOX). The two coaches have split their previous four meetings. Their first game was Dec. 19, 1999, at Philadelphia's Veterans Stadium. In Reid's first season as an NFL head coach and Carroll's final campaign at the reins of New England, the Eagles registered a 24-9 win, thanks in part to two interceptions by TROY VINCENT.
Chiefs quarterback PATRICK MAHOMES enters the game with an active streak of 20 completions. The NFL record is 25, held by four players.


6. STREAK SPEAK: The SAN FRANCISCO 49ERS (10-4) have won seven consecutive games, the NFL's longest active winning streak. It's the 10th time in franchise history the 49ers have strung together at least seven wins within a regular season, including 1981, 1984, 1994 and 2019, when they went to the Super Bowl. This week, the newly crowned NFC West division champions host the WASHINGTON COMMANDERS (7-6-1), who enter Week 16 carrying the NFC's final playoff berth, on Saturday (4:05 PM ET, CBS).

7. DID YOU KNOW?: The Washington coaching staffs of MIKE SHANAHAN from 2010-13 contained four future head coaches: MATT LAFLEUR, MIKE MCDANIEL, SEAN MCVAY and KYLE SHANAHAN. Two of those individuals, LaFleur and McDaniel, will meet for the first time as NFL head coaches on Christmas Day, when the GREEN BAY PACKERS (6-8) travel to face the MIAMI DOLPHINS (8-6) at Hard Rock Stadium (1:00 PM ET, FOX).

8. UNDER-THE-RADAR STORYLINE: In last week's win, Jacksonville's DAWUANE SMOOT turned in one of the top efforts on an individual play this season, breaking up a third-quarter pass intended for Tony Pollard. According to Next Gen Stats, from snap to whistle, the 275-pound defensive lineman covered 35.5 yards on the play, reaching a top speed of 16.88 miles per hour. For the 1.2 seconds Dak Prescott's pass was in the air, Smoot traveled 9.9 yards. The effort forced the Cowboys to settle for a 53-yard field goal to take a 17-point lead. Jacksonville then outscored the Cowboys 30-7 over the final 28 minutes, including a 52-yard touchdown return on an overtime interception by RAYSHAWN JENKINS. …JACKSONVILLE (6-8) now controls its own destiny in the AFC South race, starting with its game at the NEW YORK JETS (7-7) on Thursday Night Football (8:15 PM ET, Prime Video). The Jaguars have won four of their last six and quarterback TREVOR LAWRENCE has 14 touchdown passes and one interception in that stretch.

9. TREND TIME: With JOE BURROW under center, the Bengals are 12-4 over their last 16 games on the road, including playoffs. In those 16 road games, Burrow has passed for 4,069 yards and 35 touchdowns, compiling a 102.3 passer rating, including a 17-point comeback win last week at Tampa Bay and an 18-point comeback win at Kansas City in the 2021 AFC Championship Game. This week, CINCINNATI (10-4) goes back on the road, at NEW ENGLAND (7-7), for a Christmas Eve matinee (1:00 PM, CBS).

10. THIS WEEK IN NFL HISTORY: Dec. 23, 1972 (50 years ago) – On fourth-and-10 from the Pittsburgh 40-yard line, down 7-6 to the Raiders with 40 seconds remaining in an AFC Divisional playoff, rookie FRANCO HARRIS snags a deflected pass off his shoestrings and races 60 yards for a touchdown that gives the franchise its first postseason victory. Hours later, longtime Pittsburgh sportscaster Myron Cope hears his phone ring at the WTAE-TV studios, moments before going on the air with his report of the Steelers' improbable triumph. A fan named Sharon Levosky tells Cope that her friend, Michael Ord, suggests calling the catch the "Immaculate Reception." Two days before Christmas, Cope loves it, uses it on the air, and the rest is history.

11. AND LAST BUT NOT LEAST: The LOS ANGELES CHARGERS (8-6), one of seven teams last week that earned a win in the final two minutes of regulation or in overtime, are at INDIANAPOLIS (4-9-1) on Monday Night Football this week. So far this season, 172 games have been within one score (eight points) in the fourth quarter, the most such games through the first 15 weeks in NFL history. …Last week, Chargers quarterback JUSTIN HERBERT reached 4,000 passing yards and became the first player ever to hit that target in each of his first three NFL seasons.
COURTESY NFLmedia.com