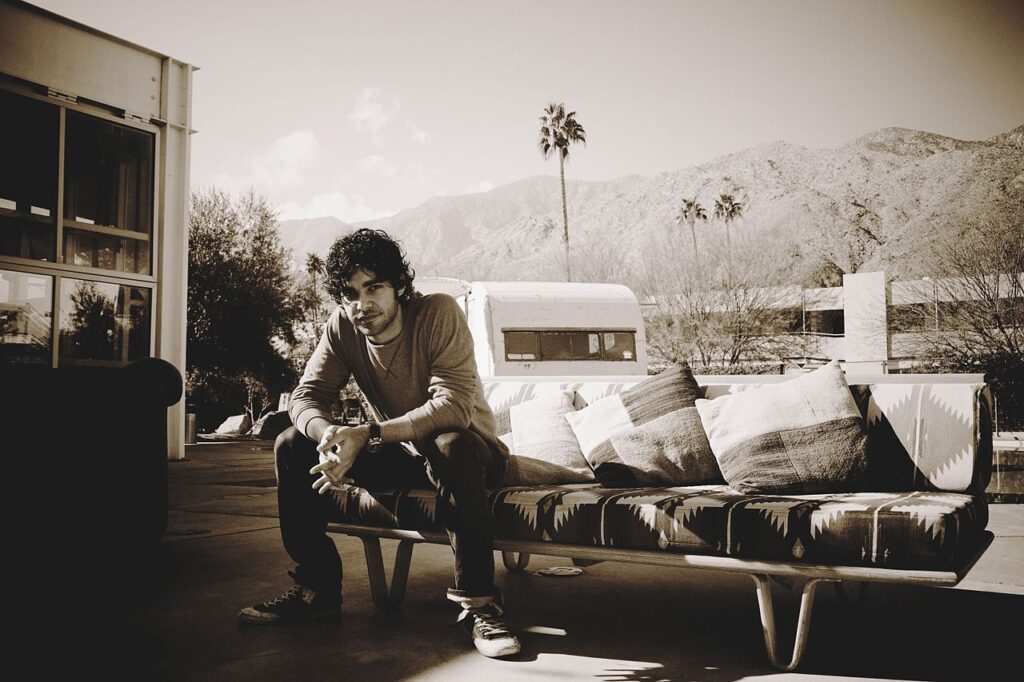 Produced for NFL Network's Emmy Award-winning series NFL 360, 'Unfinished Business' captures the historic rise of the California School for the Deaf, Riverside (CSDR) Cubs—the first all deaf football team to ever win the California State Championship—through the lens of head coach Keith Adams and his family.
Los Angeles, California (12/16/22) – Earlier this month, NFL Network and filmmaker Freddy Wexler co-hosted a special screening of Unfinished Business for the California School for the Deaf, Riverside (CSDR) Cubs and coaching staff at the NFL's West Coast Headquarters.
Shot over the course of the past year and produced for NFL Network's Emmy Award-winning series NFL 360, Unfinished Business offers a window into the indispensable role Keith Adams played in the CSDR Cubs' success and a glimpse of the journey that brought him to Riverside.
Adams' two sons played on the team, including star quarterback and captain Trevin, whose championship game stats include 10 touchdowns and 202 yards on the ground. Himself a former D1 college football player, Coach Adams oversaw the end of a 68-year losing streak for the now-undefeated Cubs—the only Deaf team in an otherwise all-hearing league. NFL Network analyst and Pro Football Hall of Famer Kurt Warner serves as the main correspondent of the documentary.
Unfinished Business will air on NFL Network at 10 am ET on Christmas Day, December 25th. Additionally, fans can stream Unfinished Business on demand through NFL digital properties across devices (NFL.com and the NFL app), NFL Network distributors' apps and sites, and on phones with NFL+. Unfinished Business can also be viewed on the NFL's official YouTube channel.
Coach Keith Adams said, "I'm honored that Freddy Wexler and NFL Network spent over a year getting to know me, my family, and the players at large. I hope this documentary helps the hearing world better understand about life from a deaf perspective."
NFL Network Senior Coordinating Producer Dallas Hitchcock said, "NFL 360 is excited to have combined storytelling forces with Freddy Wexler in this once-in-a-lifetime sports project that honors not only the players but also their fearless leader: Coach Keith Adams."
Filmmaker Freddy Wexler stated, "Meeting Keith and learning about his story has been a profound experience. I am grateful to have gone with the NFL behind the scenes to capture a glimpse of the personal journey that led Coach Keith to the Cubs—and the Cubs to the state championship."
The story of Coach Adams, his sons, and the historic rise of the CSDR Cubs is separately the subject of an upcoming Hollywood feature film for MGM's Orion Pictures, which Wexler is also producing.
This project joins a growing slate of film and television projects produced by Wexler, including the previously-announced SOUL SUPERHERO, which Wexler is producing with Westbrook Studios and co-writing with Kwame Kwei-Armah, GRACE, which Wexler is producing for Walt Disney Pictures and co-writing with Kiera Allen, and the untitled Keith Adams feature film, which Wexler is producing for MGM's Orion Pictures. Wexler is represented by CAA and Felker Toczek Suddleson Abramson.
ABOUT NFL 360
NFL 360 is NFL Network's news anthology show of record and airs throughout the season, providing NFL players the opportunity to shine a light on the people, places and moments that are important to them through in-depth documentary storytelling. Earlier this year, NFL 360 won four Sports Emmy Awards in the categories of Outstanding Short Documentary (Mark Pattison: Searching for the Summit), Outstanding Editing – Short Form (Ode to South Central), Outstanding Long Feature (Through the Ashes: The Story of Black Wall Street) and The Dick Schaap Outstanding Writing Award – Short Form (Ode to South Central).
ABOUT NFL MEDIA
NFL Media is comprised of NFL Network, NFL RedZone, NFL Films, NFL.com, the NFL app, NFL+ and streaming service, the NFL Channel.
Seven days a week, 24 hours a day, 365 days a year, fans turn to NFL Network to receive information and insight straight from the field, team headquarters, league offices and everywhere the NFL is making news. Launched in 2003, NFL Network gives fans unprecedented year-round inside access to all NFL events, including the Super Bowl, Playoffs, regular season, preseason, Pro Bowl, Pro Football Hall of Fame induction weekend, NFL Draft, NFL Scouting Combine, Senior Bowl, league meetings, minicamps and training camps.
For fans on the go, all NFL Network programming can be streamed live through the NFL app and NFL Network app on smartphones, tablets, PCs and connected TV devices (Amazon Fire TV, Android TV, Apple TV, Roku and Xbox One). Access is available for NFL Network subscribers of participating TV providers. For more information, go to NFL.com/nflnetwork.
ABOUT FREDDY WEXLER
Freddy Wexler is a creator and producer with an expansive film, TV, and animation slate. Wexler has multiple projects with Disney, Universal, the NFL, Nickelodeon, Westbrook, Random House, Fremantle, MGM's Orion Pictures, Marc Platt, James Corden's Fulwell 73, and the Estefans. In addition to being named in Variety's Family Entertainment Impact Report List for Film and Television, Wexler is a GRAMMY-nominated songwriter and record producer. He was named one of the "World's Greatest Songwriters" by Music Business Worldwide; his songs, which include nine Billboard #1s, have been streamed over 4 billion times and recorded by artists including Justin Bieber, Ariana Grande, BlackPink, Selena Gomez, Halsey, and Lil Wayne.
COURTESY NFLmedia.com