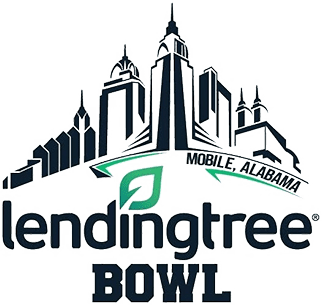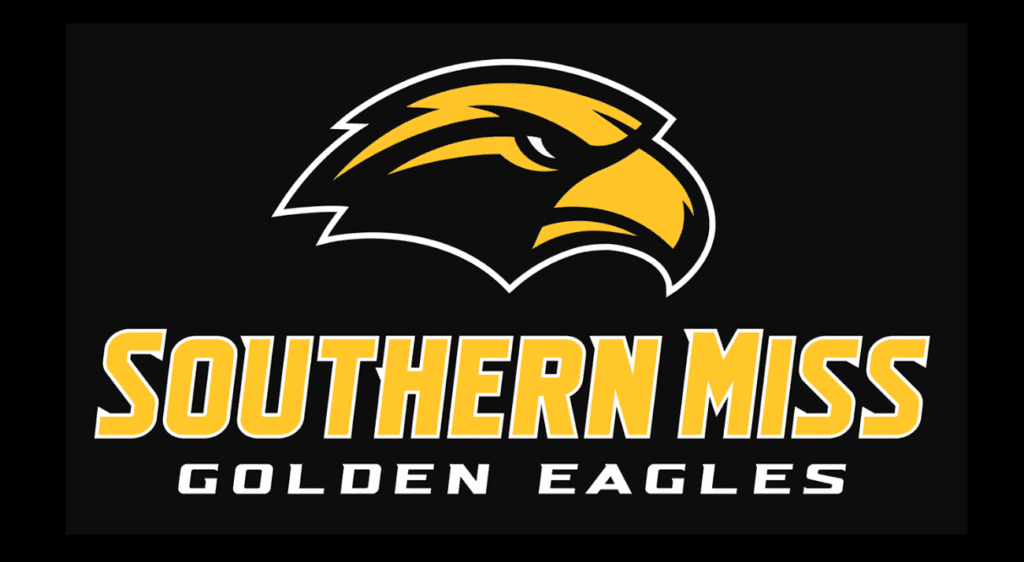 MOBILE – When Will Hall took over the Southern Miss football program, a goal for the program included getting the Golden Eagles back to the postseason.
That program goal becomes completed Saturday, Dec. 17, when Southern Miss renews its rivalry with former conference mate, Rice, at the LendingTree Bowl in Mobile, Ala. Game time is set for 4:45 p.m. at Whitney Hancock Stadium on the South Alabama campus. The game can be seen nationally on ESPN as well as heard on an affiliate of the Southern Miss Sports Network by Learfield.
It will be the third time Southern Miss has played in a bowl game in the city of Mobile as this is the 24th edition of the game, having won both previous trips – defeating nationally ranked TCU 28-21 in 2000 and upending Ohio 28-7 in 2007. A win for Southern Miss (6-6) against the Owls allows them to become the first school to win three times in the event.
The teams renew a rivalry that got started during the 2007 campaign as both squads were a part of Conference USA. The schools have played 12 previous times and each team has won six games.
Despite coming into the contest with a 5-7 record, Hall said that Rice fields a very talented team and despite a play here or there, could have easily won a few more games during the year.
"What they do offensively is so unique and different than what you see everyday now," said Hall. "They really can control the clock with all the shifting and motioning and the way they gain leverage in the run game. They are extremely physical and if they get two or three third downs on you on a drive, and you can look up and the whole quarter is gone.
"Defensively, they have been incredible in not giving up big plays this year, which is a tremendous challenge for us."
The Golden Eagles look to snap a two-game losing streak to the Owls as Frank Gore, Jr., is expected to lead the way offensively.
Gore, who is the first Golden Eagle running back to go over 1,000 yards in a season since 2017, has 1,053 to his credit this fall with seven touchdowns. It is the 21st overall 1,000-rushing season for a Golden Eagle as he also cracked the school's Top 10 career rushing yards mark, sitting in eighth place with 2,562 yards.
Southern Miss also counts on senior receiver Jason Brownlee who caught a team-high 52 balls for 819 yards and seven touchdowns. He ranks tied for second in career 100-yard receiving games with 10. His accomplishments also showcase him at No. 4 in career touchdown receptions with 20 and No. 5 in receiving yards with 2,072.
Trey Lowe makes his fourth start of the year for Southern Miss, having thrown for 795 yards on 55-of-13 throws with three touchdowns and two interceptions.
On the defensive side, Malik Shorts enjoys the most tackles on the squad with 92, while Santrell Latham is next with 81 and Daylen Gill third at 76. The defense has forced 20 turnovers, while also posting Top 5 national numbers in both sacks (3.3) and tackles for loss (8.4) per game.
As for the trip this week to Mobile, Hall said that the entire football program has enjoyed its time and our focused on playing tomorrow.
"It has been a great experience all week long and everyone affiliated with the bowl has been first class and have been right there to help at any time we needed anything," said Hall. "It really has been an awesome experience and we are excited to play in the game and to get Southern Miss back to the postseason. This is a big deal for us."
COURTESY SOUTHERN MISSISSIPPI ATHLETIC COMMUNICATIONS