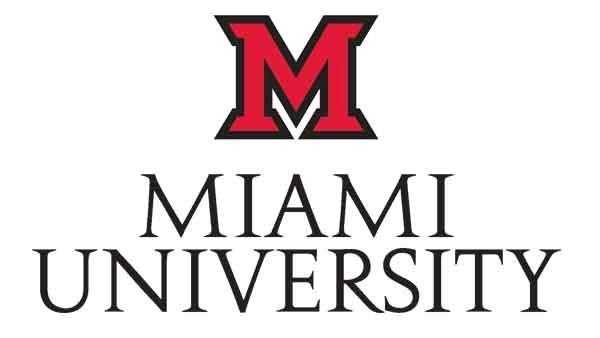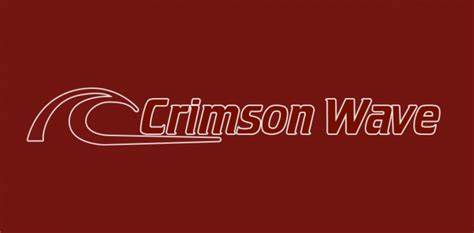 12/9/2022
GAME NOTES
https://miamiredhawks.com/documents/2022/12/9/2022-23_mbk_vs_Calumet_College.pdf
SUNDAY'S GAME: The RedHawks host Calumet College of St. Joseph (Ind.) at 1:00 p.m. on Sunday, Dec. 11. This is Miami's ninth game of the season and it will take place at Millett Hall in Oxford, Ohio.
ABOUT CALUMET: Head coach Marcus Jefferson enters his second season with the Crimson Wave after taking over the program in May of 2021. Coach Jefferson was a former student-athlete at Providence College for one season, before transferring to Iowa State. He previously spent time as the head coach for East Chicago Central High School and Theodore Roosevelt College and Career Academy. Coach Jefferson is the fifth head men's basketball coach for Calumet since its inception in 2000. Guard Shamond Garrett (11.8) and forward Oshawn Lee (11.4) lead the Crimson Wave in scoring.
THE SERIES WITH THE CRIMSON WAVE: This Sunday will be the first all-time meeting between Miami and Calumet.
UP NEXT: Miami visits Cincinnati at 7:00 p.m. on Wednesday, Dec. 14.
INDIANA STATE RECAP: The Miami University men's basketball team dropped an 88-61 decision to Indiana State last Saturday at Millett Hall. Ryan Mabrey led the RedHawks (3-5) with 13 points off the bench, while Mekhi Lairy added 12 points. Morgan Safford chipped in 10 points and a team-high nine rebounds. Courvoisier McCauley's 30 points led the Sycamores (8-1), with 24 of those coming in the first half.
LOCKED IN AT THE LINE: Miami University currently ranks second in the nation in free throw shooting percentage. As a team, the RedHawks are shooting 82.9%. Mekhi Lairy leads the way, ranking seventh in the nation and second in the MAC. Anderson Mirambeaux finds himself ranked 28th nationally and third in the MAC.
MEKHI LAIRY: Among the returners is fifth-year senior Mekhi Lairy, who set Miami's single-season free-throw percentage record a year ago and currently holds the career free-throw percentage record. Lairy, who averaged 13.6 ppg in 2021-22, posted his 1,000th career point last season and is on pace to break Miami's career games played record this season. Lairy now has 1,317 career points. He is in 16th place on the program's all-time points list after passing Craig Tubbs on Saturday. Lairy also surpassed Ron Harper on the career assists list to take the 10th spot all-time against Jackson State. This season against Georgia, Lairy set a new career-high in points (34) and produced the first 30-point game for a RedHawk since Mar. 9, 2020 (Nike Sibande, 31).
STAND AND DELIVER: One of the most efficient free throw shooters in the conference, 5th year senior guard Mekhi Lairy ranked first in the MAC in free-throw percentage in the 2021-22 season. Lairy hit 29 consecutive free throws from Nov. 27 through Jan. 29. He was perfect from the free-throw line in 18 of the 25 games where he attempted a free-throw shot. His .915 (2021-22) free throw percentage ranks first on Miami's single-season list and his .862 career free-throw percentage also ranks first. Mekhi has started the 2022-23 season 38-40 from the free throw line. He is currently ranked at number seven nationally in free throw percentage.
SHOWING OUT: Against Jackson State, six RedHawks put up double-figures in scoring. This included Morgan Safford (26), Ryan Mabrey (15), Billy Smith (14), Julian Lewis (13), Anderson Mirambeaux (12), and Mekhi Lairy (11). Overall, Miami shot 60% (33-55) from the field. The Red and White also shot 50% (14-28) from the three-point line. Each shooting percentage was the most for a RedHawk team since Nov. 13, 2021.
NEW FACES, NEW PLACES: Two RedHawks recorded double-doubles in Miami's first win versus Goshen College. Sophomore transfer Julian Lewis made his season debut, tying his career-high of 17 points and setting a new career-high of 10 rebounds. Freshman Billy Smith recorded 11 points, 12 rebounds, six steals, and four assists. This year the RedHawks boast five freshmen, three sophomores, three juniors, three seniors, and a fifth year senior.
INCOMING TALENT: Julian Lewis is a guard from William & Mary where he averaged 7.2 points, 4.3 rebounds, and 2.3 assists. He recorded a career-high of 17 points versus Delaware and a career-high of eight assists against Valparaiso. As a freshman, Lewis was named to the CAA All-Rookie Team. This season Lewis has averaged 12.2 points, 5.8 rebounds, and 3.2 assists.
Morgan Safford is a guard from Wofford College. During his tenure he averaged 7.7 points, 3.8 rebounds, and 1.2 assists. He recorded his previous career-high 21 points versus Coastal Carolina as a redshirt freshman. During his first campaign, Safford was named to the 2020-2021 Southern Conference All-Freshman Team. He was named a captain at the beginning of the season for the RedHawks. Safford set a new career-high 26 points against Jackson State in his third game of the season. This season Safford has averaged 14.3 points, 5.0 rebounds and 2.0 assists.
Anderson Mirambeaux is a center/forward from Cleveland State University. While attending he averaged 1.5 pts, 1.7 rebounds, and 0.7 assists with the Vikings. Prior to Cleveland State, Mirambeaux attended Trinity Valley Community College. At TVCC he averaged 13.4 points, 8.3 rebounds, and 1.1 assists. He was named a captain at the beginning of the season for the RedHawks. In Anderson Mirambeaux's first game with Miami, he set a career-high 27 points. In the game versus Jackson State, he also set a career-high in assists with seven. Up to this point, Mirambeaux is averaging 12.8 points, 4.5 rebounds, and 2.0 assists.
DEFENSE: In the second game against Goshen College Miami forced 27 turnovers. This is the most for a RedHawk opponent since Nov. 17, 2015 (Kenyon, 24 turnovers). Miami recorded 18 steals (second highest in program history), led by freshman Billy Smith with six total.
COURTESY MIAMI ATHLETIC COMMUNICATIONS