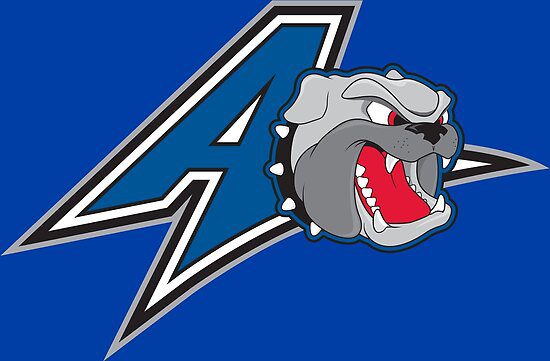 12/9/2022
Game Time is 2 P.M. ET
GAME NOTES
https://daytonflyers.com/documents/2022/12/9/UNC_Asheville.pdf
DAYTON — The University of Dayton men's basketball team is back home Saturday when UNC Asheville visits the Arena. Game time is 2 p.m. ET
Dayton is now 5-5 after Wednesday's 77-49 loss at Virginia Tech. DaRon Holmes II had his fourth consecutive double-double in Blacksburg with 13 points and 12 rebounds.
The Flyers are the preseason favorite in the Atlantic 10. Dayton returned all five starters from a team that finished 24-11, and tied for second in the A-10 with a 14-4 record.
Saturday's game will be carried by WHIO Radio, televised on the USA Network and streamed at nbcsports.com. Streaming audio, video and live stats will be available at DaytonFlyers.com.
#TRENDING
• Toumani Camara has been a beast on the boards in 2022-23. His 8.9 rebounds a game lead the Atlantic 10. He has rebounded double-digits in the four games this year including a college career-high (Dayton and Georgia) 18 rebounds vs. SMU. He had six in 12 minutes before being injured and not returning at UNLV. He is this season's team captain.
• Camara has also stepped up his already strong defensive game. He leads UD in steals (14) and is second in blocked shots (12). He guarded all five positions at different points vs. SMU.
• Anthony Grant is the 13th active African-American D-I coach to reach 300 wins. The others are Tommy Amaker, Mike Anderson, Rod Barnes, Ed Cooley, Mike Davis, Leonard Hamilton, Ron Hunter, James Jones, Ritchie McKay, Lorenzo Romar and Kelvin Sampson.
• DaRon Holmes II (first team), Toumani Camara (second team) and Malachi Smith (second team) were all named Preseason All-Atlantic 10 in a vote of the coaches and selected media this year. Holmes and Smith were also on the Preseason All-Defensive Team.
•.Holmes has been named to a pair of prestigious watch lists — the L.A. Athletic Club's John Wooden Player of the Year, and the Naismith Basketball Hall of Fame's Karl Malone Award.
• Holmes leads UD in scoring (15.6), is second in rebounding (7.5). He also leads the UD with 19 blocked shots in the nine games.
• Mustapha Amzil has reached double figures in all five wins. His 10.5 ppg. scoring average is third on the team.
• Mike Sharavjamts has 18 assists in his three starts at point.
• Koby Brea returned to action for the first time in four games in the Western Michigan win.
• Malachi Smith (ankle) and Kobe Elvis (knee) are currently out with injuries suffered in the second half of the BYU game in the Battle 4 Atlantis.
•Smith, Elvis and Brea (UD's top three returning guards) have missed a total of 16 games between them so far in 2022-23.
• Dayton's four A-10 regular season losses last year included three by a total of four points.
UP NEXT
• After a week between games for exams, the Flyers will play Wyoming in the Legends of Basketball Showcase at the United Center in Chicago on Saturday, Dec. 17 at 8 p.m. ET.
COURTESY DAYTON MEDIA RELATIONS