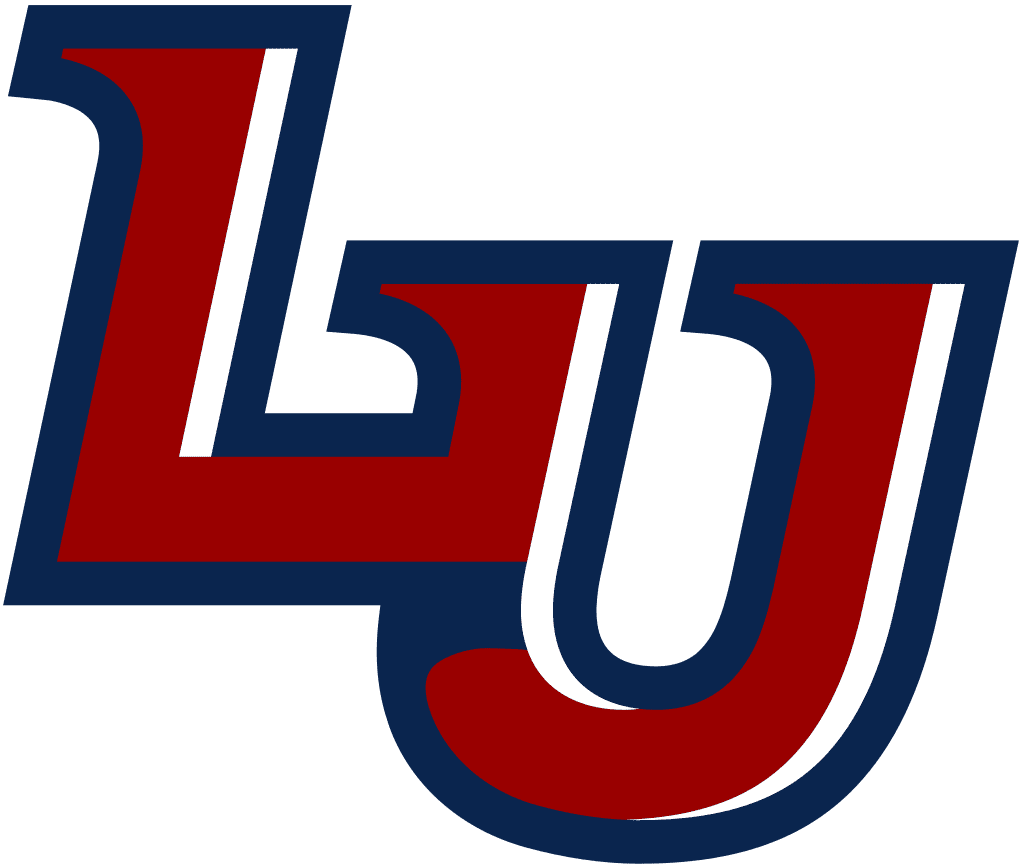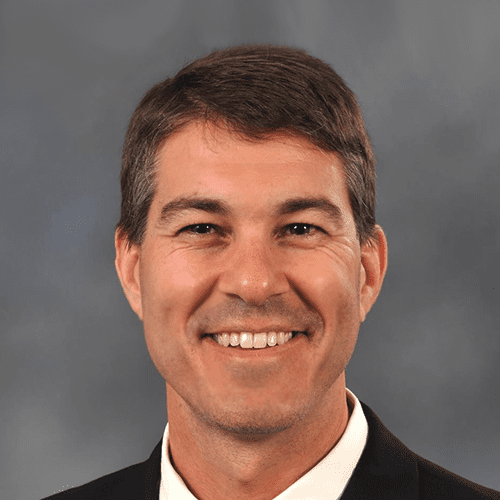 With the Flames on the verge of moving into their first-ever FBS conference and the program at its greatest heights, Liberty University has hired Jamey Chadwell as the 10th head coach in the program's history.
Liberty University Director of Athletics Ian McCaw will welcome Chadwell to Liberty Mountain during a press conference today at 3 p.m. The press conference will be held on the third floor of the Carter Tower at Williams Stadium.
Unprecedented success has followed Chadwell at each of his stops during his 13-year career as a head coach at various levels of football.
Overall, Chadwell brings a 99-57 head coaching record that spans stops at North Greenville (2009-2011), Delta State (2012), Charleston Southern (2013-16) and Coastal Carolina (2017 (intern); 2019-22).
For five of the last six seasons, Chadwell has guided the rapid growth of the Coastal Carolina football program at the FBS level and in the Sun Belt Conference.
Chadwell coached the Chanticleers to first-place finishes in the Sun Belt Conference in 2020 and 2022 (tied for first in East) and a 31-6 record over the last three seasons. He helped Coastal Carolina secure its first two FBS bowl game appearances at the 2020 and 2021 Cure Bowl, including a win over Northern Illinois, 47-41, in the 2021 Tailgreeter Cure Bowl.
After guiding Coastal Carolina to an 11-0 regular season record in 2020, Chadwell was named the 2020 Walter Camp Coach of the Year, The Home Depot College Football Coach of the Year, Eddie Robinson Coach of the Year, Sporting News Coach of the Year, CBS Sports/247Sports Coach of the Year, Paul "Bear" Bryant Group of 5 2020 Conference Coach of the Year and Grant Teaff Coach of the Year Award (FCA).
Chadwell's Chanticleers were ranked in the top 25 Associated Press and USA Today Coaches polls for a total of 22 consecutive weeks from Oct. 18, 2020, through Nov. 7, 2021.
The Chanticleers were also ranked as high as No. 12 in the College Football Playoff rankings in 2020, which set a Sun Belt record.
With their back-to-back double-digit wins total in 2020 (11-1) and 2021 (11-2), Coastal Carolina was one of six teams at the FBS level to post back-to-back double-digit win seasons during the two-year span.
The Chanticleers (22-3) were one of 10 teams to win 20-plus games over the same period: Alabama (26-2), Louisiana (23-2), Cincinnati (22-2), Coastal Carolina (22-3), Notre Dame (21-4), BYU (21-4), Georgia (22-3), Oklahoma (20-4), Oklahoma State (20-5), and Clemson (20-5).
During the 2021 season, Coastal Carolina was one of four FBS teams to rank in the top 25 in both total offense (fifth) and total defense (25th) and one of eight teams to rank in the top 25 in both scoring offense (fifth) and scoring defense (25th).
In 2020, Chadwell led the Chanticleers to the program's first-ever Sun Belt Conference title, an 11-1 overall mark, including an 8-0 Sun Belt Conference record, and the program's first-ever FBS postseason bowl game.
The Chanticleers posted two wins over ranked FBS opponents, the first two such victories in program history, four wins over top 50 opponents. They were ranked as high as No. 9 in the Associated Press Top 25 Poll and No. 11 in the Amway Coaches Poll, both Sun Belt Conference records.
During the 2018 season, Chadwell served as the Chanticleers associate head coach under head coach Joe Moglia. He was a Broyles Award nominee, an award given annually to college football's top assistant coach, serving as offensive coordinator and quarterbacks coach.
The Chanticleers' offense in 2018 led the Sun Belt and ranked in the top 25 nationally in rushing yards per game, red-zone offense, time of possession, first downs, and both third- and fourth-down conversion percentage for much of the season.
Coastal Carolina finished the year ranked in the top 10 nationally in fourth-down conversion percentage (68.8), fewest penalties (52), fewest penalties per game (4.33), and fewest penalty yards (493).
Chadwell served as interim head coach during the 2017 season due to Moglia taking a medical sabbatical.
Before his days in Conway, S.C., Chadwell spent four seasons as the head coach at Charleston Southern, where he finished fourth in the FCS National Coach of the Year voting in 2015 and eighth in 2013.
He was named Big South Coach of the Year three times (2013, 2015, and 2016), led CSU to conference titles in 2015 and 2016, and guided the Buccaneers to the NCAA Division I FCS Championship Playoffs in each of his last two years.
In 2016, Chadwell earned Big South Coach of the Year honors for the second-straight year and the third time in four years, tying him for the most such accolades in conference history.
Charleston Southern broke through on the national stage in a big way in 2015, compiling a 10-3 overall record and a 6-0 Big South mark en route to achieving a pair of firsts — an outright conference championship and an automatic FCS Division I Championship bid.
During the 2012 season, served as the head coach at Delta State, following three seasons as the head coach at North Greenville (2009-11).
After posting a 2-8 record in his first season as a head coach at North Greenville in 2009, Chadwell turned the program around in year two, going 9-3. He then led North Greenville to the NCAA DII quarterfinals with an 11-3 record in year three and the program's first-ever national ranking, finishing the 2011 season 12th in the American Football Coaches Association DII Poll.
In 2011, North Greenville defeated every team in the South Atlantic Conference in the first year of the four-year scheduling alliance of which North Greenville is a part.
Chadwell began his collegiate coaching career at his alma mater East Tennessee State in 2000. From 2000-03, the former Anderson County (Tenn.) High School star worked with the quarterbacks, tight ends, and running backs while assisting with recruiting and offensive game planning.
From 2004-08, Chadwell was on staff at Charleston Southern before he was named the head coach in 2009. He served as recruiting coordinator and offensive coordinator, helping the Buccaneers with their first-ever Big South Conference title in 2005.
Chadwell was a four-year letterman at ETSU (1996-99) and was a two-year team captain for the Buccaneers. He received his bachelor's degree in economics and business education in May 2000 from ETSU and completed his MBA from Charleston Southern in May 2006.
Chadwell is married to the former Solmaz Zarrineh and the couple has one son, Jameson, and two daughters, Avery and Soraya.
COURTESY LIBERTY ATHLETIC COMMUNICATIONS